Fright Kingdom – Full Review
Fright Kingdom is a Haunted Attraction located in Nashua, NH.
12 Simon Street, Nashua, NH 03060View All Details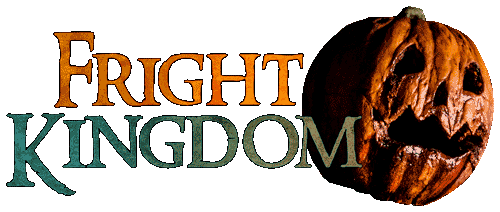 Features:

Free Parking, Restrooms/Porta Potties On-Site, Handicap Accessible, Food/Concessions, Gift Shop/Souvenirs, Special Events, You will NOT be touched, Original Characters, Indoor/Outdoor Waiting Line, All-Indoor Attraction

Team Hallowoosh reviewed this attraction on October 7, 2017.
Final Score:

9.28
Summary:
Thirteen years since the doors first opened over at famous Fright Kingdom in Nashua, New Hampshire and the screams keep getting louder and the heart rates keep going faster. Nationally recognized as one of the best haunts in the country, and we don't need any reminders to figure out why, but we'll take them anyway. I've always liked to think of Fright Kingdom as one of the old school haunts that brings 'old school' to a new level.
We've been coming to Fright Kingdom for eight years now and it has always been a great way to celebrate the season. It has been six seasons since the giant remodeling of the midway and added attractions, so if it's been awhile since you've gone, you will be pleasantly surprised with the updates. The entirely indoor attraction offers a great midway, a zombie outbreak attraction 'Apocalypse Z,' a classic-but-deadly haunted house 'Bloodmare Manor,' a crazy killer, 3D clown house 'Psycho Circus,' a pitch-black maze 'Grim,' and, this year, Fright Kingdom has made a brand new attraction 'The Abandoned' and it was much more than I was expecting. This attraction is 'daisy chained,' meaning you will experience all of the haunts one after another. With all of the updates and classic scares mixed with quality actors and a fast-paced attitude, we feel lucky we made it out alive, but would you survive the halls and corridors of Fright Kingdom? Only one way to find out.
---
Cast:

9.36
Some of the best actors in New England have made their way into the grasps of Fright Kingdom. A few have been haunting at many different attractions for many years; calling them 'seasoned' veterans would be a understatement. There weren't many moments where we saw anyone pop out for a little scare and waited for the next group. Almost everyone was trying their hardest to creep us out with their characters.
Hiding isn't always the game Fright Kingdom plays. When we walked into a scene, the characters worked very hard to give life to there room, as well as make us all turn back screaming. Sure, you will find a few lurking behind a wall or a door, but the attraction was not riddled with nothing but these types of scares. Every scene we went through had at least one actor dedicated to giving meaning to their sets.
One of my all time favorite presentations given by an actor is from Fright Kingdom a few years ago. This actor stood in a upright coffin with his arms fold across his chest. His eyes were closed and mouth open like he was yelling but the only part of him he moved was his head back and forth very slowly. This gave everyone the impression that it was just another animatronic already doing what it's suppose to do. Much to everyone's surprise, when we got closer, he came to life. They had it towards the end of the attraction too, so it was a perfect scare to wrap up the evening. This year they hit us again with a similar actor. Only this time, there was an animatronic moving too much like a human while the static prop turned out to be the actor. We can always count on Fright Kingdom to bring us some unexpected startles thanks to the passion of their actors.
The actor who hosts the Bloodmare Manor, I've always appreciated. Noises are pouring into your head pretty much the entire time and they always give a good effort to yell in a dark voice so that we understand what they are saying but also not ruining the mood of the attraction.
In the middle of the the Psycho Circus, they have a bungee lunger that starts at one side of the room and quickly flies at you while you think you are at a safe distance. Unfortunately, we arrived at a time when they didn't have an actor in the harness, but the actress they had taking over the scene made up for it. She was bashing walls and over-sized building blocks with a rubber chicken when I walked by her. My disappointment of not seeing this bungee in action let out a 'Aww! ' Nobody is in it?' and, without a second to even think about it, she laughed and yelled, 'I Ate Him!' That made me laugh, so thank you.
Probably one of the most notorious actors in the haunt industry hosted the newest add-on this year. We don't usually get to see his face so it was a real treat. There is an actor in full character that opens the door for you at all the different sections of Fright Kingdom. But this guy is a towering bulk of a man with eyes that have haunted me for years. If you are reading this and you remember the old Spooky World from the beginning of the 1990's you WILL remember the Chainsaw scene. Not to go off topic on a different haunt, but this is a New England haunted house legend. The hayride pulled up to a single person shower stall with the curtain closed and a light beaming from the other side to cast the silhouette of a woman showering. A giant red barn with big doors sat maybe thirty feet away from the shower. While we all gawked at the figure of a naked lady in the shower, the barn door suddenly was kicked down hard and a crazy Leatherface-type character came stomping towards us with a chainsaw spewing smoke everywhere. After he got a few good scares in on the hayride, he noticed the lady and slowly made his way over to her. Everyone is shouting to get the ladies attention, but before long the chainsaw rips into the side of the shower and blood spurts all over the curtain as she struggles to stand up straight. This was the early 90's and I've never seen anything more powerful ever since then. It even was the scene that inspired many people in New England to take up a job in the haunted house industry. This chainsaw maniac was, in all of his glory, the crazy lunatic character welcoming us into 'The Abandoned' this year. As scary as Fright Kingdom's new attraction is, there is no way I could get this man's big bulging eyes out of my head. Thank you for the memories.
---
Costuming:

8.92
All actors were dressed complete and accordingly to their themes. Doctors in bloody, ripped-apart lab coats and apocalypse survivors in tactical vests and custom weaponry dawned the halls of the Apocalypse Z section, old victorian suits and dresses inside the Bloodmare Manor, clown get-ups and ringleader fashion bring the Psycho Circus to life and dirt-covered, greasy-skinned, bib overall-wearing, backwoods folk haunt the rooms of The Abandoned. We can't recall too many masks inside the halls of Fright Kingdom, but the ones we can remember were used perfectly, especially with the animatronic double-take actor who dressed exactly like the prop he was standing right next to. Another great thing about the masks that we did see is that they were, for the most part, custom made. Fright Kingdom is partnered with a design and prop vendor 'From Art to Zombies' who makes everything from walking sticks to full-sized figures for haunted houses. The masks they make are high quality and durable. We noticed that anyone wearing these masks were careful not to make any sounds and just let the creepiness of their masks do all the talking. Makeup is done professionally on site and, from what I could see, it was all very authentic and impressive.
Looking back on my journey through the haunted attraction, I wish could have spent some time appreciating more of the makeup jobs, but my mind was racing trying to take everything in with the sets, the noises and where things would be coming from, or even where things did come from. As far as we could tell, though, all costumes, masks and makeup were done very well and professionally.
---
Customer Service:

9.5
One of the best things for business that anyone will tell you is accessibility. Fright Kingdom is maybe ten seconds off a major highway, so it is always very easy to get to. If it is your first time, you might be a little confused to learn that you can't see the attraction from the road since the main entrance is on the back side of a warehouse building. There is always someone stationed out front with a flashlight, guiding people in and a big sandwich board that reads, 'Haunted House' and a arrow pointing to the back. Parking gets crazy really fast on their busier nights, but they open up a lot next door when needed, so there is never a problem.
The scares usually start in the parking lot with actors, fog and creepy music playing around the giant facade they have made. It is like a big tower from a castle and a bunch of skeletons on pikes beneath. There is absolutely no mistaking you are at a haunted house and where to go after you see this. Inside, you are treated to a little tunnel scare with coffins and dead corpses before entering the ticket line. They have a line for anyone purchasing tickets at the door and a line for anyone who purchased online. Even the waiting line is themed and got us even more into the spirit. The ticket booth was themed like a giant, dark castle.
Unless you are purchasing the Fright Pass ticket (like a VIP ticket), Fright Kingdom lets in a few people at a time according to a symbol on their ticket. Displayed on both sides of the midway are these big screens coming down from the ceiling with two standard Halloween-themed images. One represents the ticket type they are currently accepting and one represents the ticket type that will soon be announced. When we arrived, all the people who had a ghost on their ticket were allowed into the attraction and, in another fifteen minutes or so, they were going to allow all tickets with a bat on them. Throughout the night there are many different icons Fright Kingdom uses: Skeletons, Witches, Spiders, Pumpkins, etc. We found it to be a fun and interesting way to control the crowd and it's great to let everyone explore the midway before heading in.
The midway is free, but Fright Kingdom is designed so that you don't end up back at the midway. Instead you end up at a smaller midway on the other side of the building. They have food, photo ops and even a DJ and a stage floor for events. There is also a $5 a person escape room you can check out if you have the time. We tried it and it was our first escape room experience' we sucked. There is another escape room at the end of the attraction too, if you are up for it. The owner (Tim) is a great collector of horror memorabilia and, throughout the midway, you will find plenty of life-sized horror movie icons and a little display of some authentic props used in classic horror films.
At the end of the attraction, you can sit down and have a good laugh with your friends as you watch two security cameras live feed from inside the attraction. Don't forget to write down your favorite part and put it in the barrel before you leave. The whole haunt is wheelchair accessible and very easy to move around in; you won't have to duck or crawl anywhere. Also, there are plenty of exits if the attraction becomes too scary for you and someone will escort you to the end of the haunt.
---
Atmosphere:

9.67
From the minute we parked to the minute we left, there was always something to enjoy. The parking lot had a few queue line actors, including a slider that scared the hell out of too many teenagers. The fog that lifted over the big castle screaming 'Fright Kingdom' was a great way to welcome us back to one of New England's best attractions.
Every year, I look forward to the shining star of this event: The Tarantula Tunnel! Right after you purchase your tickets, you can either bypass the eight foot long tunnel of tarantulas and be a big sissy pants or you can be like all the cool kids and check out one of God's nightmarish creatures. Behind glass on both sides are about eighteen terrariums with live and molted tarantulas inside. Sure, they are in a glass box behind another sheet of glass and they are usually just chilling, doing nothing, but it's still cool to see them. A few years ago, I attended a lecture given by the owner of Fright Kingdom on how to care for the tarantulas. I thought that it was the coolest thing that they could molt and pretty much make a real looking prop of themselves.
Inside the haunted attraction, we experienced some of the loudest sets we've been too. Being an indoor warehouse, this pretty much comes with the territory, but it does kill the mood a little when we stand in line and try to talk to each other. Once we went inside, all the sounds we were listening to on the outside were right in our faces. Music, effects, actors, customers… all going crazy, but some way, somehow organized.
---
Special Effects:

8.68
When I say there is easily one effect per every two actors, I am not joking. If anything I might be underselling that statement. There are more animatronics, lighting effects and smells than I have ever experienced at any other haunted attraction. Some might say it is a bit overkill, but I firmly believe that any amount of anything can work great if used properly. Fright Kingdom does a great job of this and uses all of their effects appropriately as to not give the impression that this stuff was just put there.
Zombies are everywhere in the Apocalypse Z rooms before you reach Bloodmare Manor. They have ones that rattle cages, bang on windows and even ones that don't do much of anything… but the whole time, we were thinking they might try to rip our arms off any second now. We were engrossed in the smells of dead bodies at one point as we walked through a barracks-themed room. I'm not always sure how to feel about rotten smells, as I can understand they give the impression of morbid settings. More often than not, I find my whole group and myself just trying to get out of the scene as quick as possible and thinking it smells more like the group ahead of us just came from Taco Bell's two-for-one special.
Probably the most notorious effect at Fright Kingdom is the painting in the first room of the Bloodmare Manor house. At a certain point during the speech given by the 'Grand Papie' skeleton in the chair, the painting of a nice farm house suddenly fades. What appears in its place is a wall of melted faces; eyeballs rolling and mouths opening, looking like a collection of souls screaming in pain. The owner (Tim) tells me that this is known as a 'Quagmire wall' and there are only two of these props in the world. Quagmire referring to it's actual definition of 'an awkward, complex, or hazardous situation' and also 'a soft boggy area of land that gives way underfoot,' in reference to the painting on one side being false and giving away to something underneath… not a character on Family Guy. Again, this is a great item that truly shows the old school aspects of the attraction. Everything is done with little lights and hand made pieces. Nowadays, we can expect to see something like this just projected through a flat screen television. I enjoy a new age prop just as much as the next guy (so long as it works), but there is something very pleasant about the nostalgia behind haunted props of the late 20th century.
A few years ago, a prop was manufactured that had a werewolf lunging out of a staircase. The beauty of this prop was that no one expected the stairs to open up like that and, if something happened with the werewolf, they could easily just take it out and put in an actor. I know it's coming every year, but I never know what is coming out of it.
There are quite a few new props and animatronics this year, but the owner does lose sense of the true spirit of Fright Kingdom by going for the big, giant, elaborate effects. Every effect is still planned carefully and with passion.
---
Theme:

8.92
Fright Kingdom has never had an overall theme. We entered a zombie outbreak haunt that was quickly followed by a haunted manor, to a circus, then a dark room and then a backwoods, run-down house. Nothing was really connecting the haunts together in one big weird storyline. This didn't get in the way of the fun though. We appreciated how all of the sets stuck to their respective themes and nothing was repeated… not even the texture on the walls. Everything in the sets is very "in your face" and won't let you make any mistake of what kind of place you are in.
I particularly enjoyed how the Bloodmare Manor and The Abandoned are both technically haunted houses, but one trip through and we could tell how they are two very different styles of haunted house. The Manor dawned flickering wall candles while The Abandoned had ripped plaster and exposed lath work underneath with rotting garbage on the floor. Storylines get lost in a lot of haunted attractions; not that we don't appreciate a good storyline, but at a place like Fright Kingdom, it truly isn't needed.
---
Fright Effect:

9.45
Both quiet and noisy animatronics are found throughout the haunt. This made for some easier scares because most people learn to rely on one of their senses to protect them in scary, uncertain times. We could hear the pneumatics of certain props going off, so we began to rely on our sense of hearing to warn us when the next attack will come. Then, right before our eyes was a prop that hardly makes a peep, but it's still a flying zombie ghost thing in our face.
There is no question about it that the scares Fright Kingdom provide us are distraction based. Whether it's from a animatronic stealing the scene and an actor creeping up behind us or the fact that we assume something is or isn't going to jolt our senses the way we hoped. This is what makes Fright Kingdom one of the greatest. At no point does anything or anyone in the haunt rely on themselves or others to control the whole situation; it is teamwork at it's finest. Actors work with their sets, sets work with their animatronics, animatronics work with their actors. We could say that the scenes and props are part of the cast. I've been preaching it for a long time that I think the best haunted houses out there are the ones where I feel the sense of family and passion for one another. Fright Kingdom takes this to a level that is rare when it truly feels like everyone has respect for one another and their scenes and the props they have to work with. In effect this makes Fright Kingdom work and, therefore, the scares will keep on coming.
---
Value:

9.7
General admission tickets and Fright Pass tickets can be purchased at the door or online. Fright Pass tickets let you bypass the waiting for your ticket symbol to be called. You can enter whenever you want; however, this doesn't mean you can bypass any of the other waiting lines within the attraction. There are only a few and, because of the crowd control method, we didn't end up waiting for too long at all. Plus, there was plenty of haunted eye candy for us to look at while we waited.
General admission at the door and online costs $25 each. The Fright Pass at the door is $36 while online is $32. It took us about 32 minutes to get through all of the haunts that night, which is not bad for a daisy-chained, indoor attraction. This gives Fright Kingdom a minute per dollar (MPD) value of 1.28; for every dollar you spend on a general admission ticket, you are getting a little over a minute of great haunt entertainment, along with probably the best midway in New England, two escape rooms, great actors, great sets, a movie prop museum, a horror movie artwork sale, a live video feed of people getting scared and live tarantulas! I could keep going. Fright Kingdom is absolutely one of the best haunts around for your dollar.
---
Promo Images:
Click to Enlarge
---
Guest ReviewsGuest Average: 10 out of 10
Terri – 10/10 – October 16, 2020This was the scariest night of my entire life. If you're into this, you'll enjoy it. Was a bit to …show more much for me. Much more frightening than I thought it would be. My grown daughter froze at one point inside and wouldn't move, it was that terrifying. The screams sounded horrifying. I won't go back, but you'll definitely get your monies worth.
Jen – 10/10 – September 27, 2019This place is amazing I go here 3 times a year I do the regular haunt the lights out where they can …show more touch you and the Krampus one at Xmas time I go to 5 haunts a year and this is still #1 very organized scary and if its raining its all indoors