Fright Kingdom – Full Review
Fright Kingdom is a Haunted Attraction located in Nashua, NH.
12 Simon Street, Nashua, NH 03060View All Details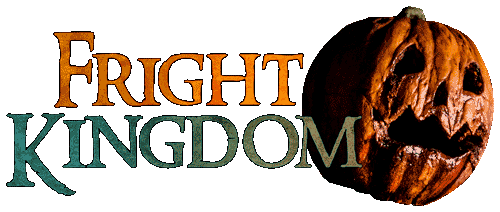 Features:

Free Parking, Restrooms/Porta Potties On-Site, Handicap Accessible, Food/Concessions, Gift Shop/Souvenirs, Special Events, You will NOT be touched, Original Characters, Indoor/Outdoor Waiting Line, All-Indoor Attraction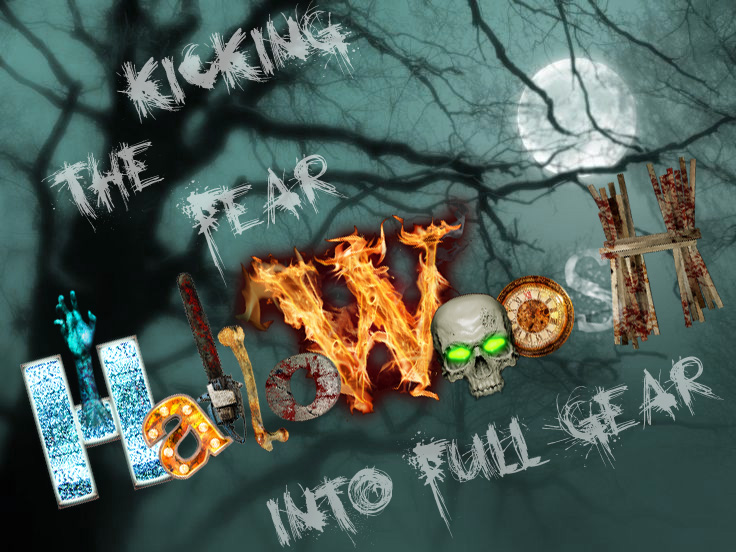 This attraction was reviewed on October 2, 2021 by Team Hallowoosh.
How Do We Get These Scores?

Final Score:

9.08
How Did We Get This Score?

Summary:
The largest indoor attraction in New England is firing on all cylinders this year! Fright Kingdom in Nashua, New Hampshire is one of the most talked-about haunted attractions in the country. This year, they are saying it is their 'Scariest Year Ever!' With new characters, new scenes, and a handful of other surprises, I have no doubt in my mind this very well could be the greatest season yet for Fright Kingdom!
Still staying as safe as they can, Fright Kingdom is requiring all their guests and actors to wear a face mask inside the attraction. Many of the changes that this haunt had to implement last year are still used this year for good reason. 'X's are still marking the floor, plexiglass is still up, and hand sanitizing stations are located all over the facility. So if you are looking for a fun night out this season but are still a bit nervous about your health and safety during these times, Fright Kingdom will provide you the Cares and the Scares!
2021 is Fright Kingdom's seventeenth season! With four attractions including Apocalypse Z which gives you a tour of a military bunker during a zombie invasion. Blood Manor is one of the more detailed Victorian haunted houses I have ever seen in all of New England. Psycho Circus in 3D is a long journey through some of the most bright and crazy colors in a world of insane killer clowns! And last but not least, The Abandoned; a seemingly never-ending escape from backcountry caverns and homes made out of scraps by the tortured souls who were abandoned years ago. And now they thirst for blood and vengeance! Try to escape their clutches if you can! It's the only way out alive!
---
Cast: 8.91
How Did We Get This Score?

Last year unfortunately forced many haunts to limit their actors due to higher risks of contamination. Hoping to see a few more characters this year I made my way through the parking lot towards the entrance looking for some creepy friends. I didn't need to look too hard because all I could hear was multiple groups screaming and running away from chainsaws. I was happy to see that their popular mother and baby carriage character was strolling around again getting some excellent photo opportunities with the guests. Crazy chainsaw clown was passing back and forth in front of the castle facade and swinging his chainsaw all over the ground when customers walked by.
A brand new character this year that was entertaining the midway crowd was Doctor Herman Gein dental surgeon. This was one scary-looking dude and it didn't take much to get a startle out of unsuspecting guests. The way he moved around with his hands up in front of him like he's itching to get inside your mouth and start yanking teeth away. He wasted no time in asking me if he could rip out some of mine, constantly trying to make it sound more appealing. Mentioning how quick it would be, or how he didn't believe in anesthesia cause it wastes time, or how Free it was! I was actually considering it by the end of our interaction. More about Dr. Gein in the costume category below.
Before every attraction in Fright Kingdom, there is a short but entertaining waiting area that always has a few actors. These characters act both as queue line entertainers and also the ones that allow groups to go into the haunt when it's their turn. They also match the theme of the attraction they are next to. A few post-apocalyptic cannibal-type dudes are always outside of Apocalypse Z, clowns for Psycho Circus, sort of a backwoods hoarder character for the Abandoned, and a well-dressed but dusty butler for the Blood Manor.
A classic character that I love every year is the broken ceramic doll. A few years ago a prop manufacturer came out with these life-sized creepy ceramic dolls that slowly sway around a bit. Ever since then the manor has had an amazing doll room full of them. But one of the dolls is actually an actor in the same costume and they are swaying around just like the other dolls. Unlike some other untrained actors that I see at other haunts, this actor waits until I lock eyes with them before he comes to life and lunges at me. It works every single time. I never know which one of the dolls is going to be the real one so I can't help myself but try to look for more human characteristics. I never notice any before it's too late but I still try every time.
But the actor that probably got me the best this year was in the hallways of Blood Manor. Last year they had to install a lot of plexiglass over a bunch of openings typically used for actors to pop out of. They have an excellent hallway set where a few cutouts in the wall are supposed to look a lot like mirrors reflecting the other side of the hallway. Right as I got close enough, an actor would pop out from this cutout. Last year they had to install the plexi over this cutout. I'm not entirely sure why it worked so well this year but I was extremely convinced that it was a mirror this year. And for the one second that I was pondering why I couldn't see my own reflection, that was the exact moment when the actor jumped right in front of me banging the plexi. And I jumped harder than I had ever jumped in Fright Kingdom.
A great thing about Fright Kingdom is that their actors are obviously professionally trained. A good portion of them are actually veteran actors from haunts that have come and gone around the area, or just simply knew that Fright Kingdom was a better place to haunt at. And I never ever catch them lacking. I had to go through alone that evening and the industry as a whole I think has been getting much better about guests going through on their own, but it's still a bit weird for most actors. 99 times out of 100 they can hear a group laughing or screaming their way up to their scene so they know when to be in their place. People like me are sometimes the 1% that aren't making any noise whatsoever and just taking everything in as we float on through like some kind of ghost. And most places have been extremely better about entertaining all guests equally whether they are a group, a couple, or an individual. But Fright Kingdom has never had this problem ever since I have been attending. Every actor is always in the right spot and ready to pounce at the perfect moment. Their communication system is flawless in letting their cast and crew know when and where they need to be.
---
Costuming: 8.69
How Did We Get This Score?

Fright Kingdom's attention to full-scale quality costuming and makeup has always been something I look forward to every year. I can tell there is a lot of time and effort put into these characters within the attractions that are both unique to the actor and fit well with their respected scenes. Some characters have a bit more obvious looks to match their scenes, like the life-size ceramic doll or a crazy cat lady in a cat-infested library. But most of the actors take great pride in transforming into characters that fit well with both the scenery and themselves.
The Apocalypse Z attraction has always had a few rugged, badland, leather-type characters right at the beginning of their haunt. The theme is all about a military compound that has been overrun by a zombie outbreak. But now I start to wonder if it may have been the doings of these few scavenger-type characters who maybe infiltrated the base and released the infection from within. If someone were to do such a thing, this is exactly what they would look like. Covered from head to toe literally in weathered hide skins. I'm starting to enjoy this look more and more because it is definitely nothing I've seen hanging on the shelves at Spirit Halloween.
Back to Dr. Gein the crazy oral surgeon. The thing that sticks out immediately about this crazy doctor is his evil grin and white-colored eyes. It is a mask but it's something straight out of the nightmares of a maniac. In one pocket he took out a dental teeth model and asked me which one was bothering me the most. In another pocket, he pulled out a little glass vial with a handful of pulled teeth shaking around in it. The guy is so committed and attached to his character that he even made his very own Dr. Gein business cards! Complete with his lovable face, phone number, 'Fast Teeth Removal' slogan, and even a bloody thumbprint in the corner where he held the card!
---
Customer Service: 9.32
How Did We Get This Score?

This is quite possibly one of the easiest attractions to get to. Located a mere ten seconds off Route 3 in Nashua, they always have a parking attendant with a traffic wand standing next to a big light-up sign for Fright Kingdom. The attraction itself is in the back part of a functioning auto parts warehouse, so there is nothing you will be able to see from the street. The parking pretty much uses every space available and then even more from another area next door. Parking attendees are always there to guide me into a safe spot.
This year since they are still taking the safety measures seriously, we were asked to still wear a face mask inside the haunt. They had a friendly staff member kindly asking everyone if they could wear a face mask before entering, along with plenty of signs asking as well. She had a stack of facemasks to hand out if anyone forgot theirs. There were even a few signs stating if you are suffering from any of the symptoms of Covid then you should 'Please visit another time.'
Timed ticketing is something Fright Kingdom has been utilizing for a long time and it is working beautifully for everyone. It was only a few years ago that they had the genius ticketing method that had guests waiting for a symbol to appear on a projection screen. When it did, that was the time for them to finally line up at the start of the haunt. This way the line was never long and guests could take a few minutes to look around at everything on display!
Last year because of the pandemic, Fright Kingdom was forced to push their merchandise and concession stands outside of the building. Staying inside and as dry as possible has always been a big plus about this place so it was hard to make the transition and put some of their features outside into the elements. It ended up working very well for everyone though. They were able to bring in some food trucks, set up a whole table area, a few more photo ops, an expanded gift store and merch booth, even a bigger display for some excellent paintings from Art to Zombie that can be purchased as well. And this year they have Jeanette's fried dough and fresh-cut fries. Jeanette's offers almost 20 different styles of fried dough and a whole slew of different toppings for your fries, even some fried Oreos and peanut butter cups!
---
Atmosphere: 9.54
How Did We Get This Score?

It's a great feeling every year when I begin to walk up to the massive castle facade that is the entrance to Fright Kingdom. The fog slowly creeps over and it's all illuminated from different colored lights. A Jack-o-lantern scarecrow and a graveyard with a haunted fence separate me from the structure like some type of haunted moat. The gargoyles lurch over the edge and I wonder if their eyes are following me. A haunting piano melody plays along with some monster grunting noises. Just an amazing setup that really welcomes me back in the best way every year.
I walk through quite a bit of haunted house craziness before I get to the actual start of the attractions. Even the walk up the ramp into the building has its own moments. Not only do I walk into the giant castle they built, but I passed a few torch lights above me like I'm walking into a ceremonial offering to the dark one.
---
Special Effects:

9.19
How Did We Get This Score?

Fright Kingdom does a fantastic job at finding some of the best effects for their attractions. I always find at least one new one every year and I only hope that I'll be able to see it in one of the main areas so I can gawk at it for a bit. Fortunately this year I was able to enjoy one of their newer animatronics. The old 'Slayer' demon from Scare Factory is prominently displayed next to the vendors area at the end. For a long time, this piece was actually part of an old haunt in New Hampshire called 'Nightmare Acres.' Two years ago they sadly went out of business but some of their props and effects live on here at Fright Kingdom. This thing is Massive! Probably a good fifteen-foot-tall gnarly demon with a giant wingspan. A pile of bloody guts and bones sits right beneath his jaw on the ground. They had to fix it up quite a bit but now it is working very well and definitely was leaving quite the impression on people as they ran back to their vehicles.
Effects can be found pretty much around every corner of Fright Kingdom. And much like their actors, the effects are all unique to their respected areas. The Abandoned lighting has a lot of regular lightbulbs like what you might find in a junk pile. Blood Manor has a lot of self-moving furniture and lights that pierce from behind or underneath other furniture like they are portals to another world. Psycho Circus is a massive cornucopia of crazy clowns doing all sorts of weird tricks and obviously, the fluorescent 3D paint job popping out from everywhere I looked.
A particular area I really enjoy every year when it comes to special effects is the waiting area right before the Blood Manor. It is an excellent little walking path around what looks like multiple tombs in a graveyard. A few of those tombs have some simple but incredibly nostalgic effects. One has an old-time organ player who moves his head left and right and I can see his face only in the reflection of a mirror. This piece has been in Fright Kingdom for a very long time and maybe one of, if not the, most cherished pieces in the whole attraction. It was actually custom-built by the owner of Fright Kingdom as a tribute to the great Haunted Mansion at Disney; the haunted house that very well may have fueled his desire to make a haunt himself, and now it is one of the best in the country. There is also a little tiny gargoyle statue that just pivots left and right and its tiny little eyes glow red. It is probably one of the least scary things I have ever seen. But there is something about a little cheesy prop like that getting its own spot in a place filled with big expensive effects. Like a metaphor for all are welcome here no matter who you are.
---
Theme:

9.15
How Did We Get This Score?

Apocalypse Z is advertised as a military base that has been sent to a town to study and fix some kind of peculiar problem. For years now I have always been under the assumption that the Z stood for Zombies but now I'm second-guessing myself because' when I think about it I don't think I ever officially saw anything that could be only called a 'zombie.' The story simply says that some locals have been acting weird and so the military comes in to check it out. I walk through this military base seeing a lot of doctor/scientist sets and obviously some kind of strange outbreak. And now that these characters in the leather hide costumes are always upfront, I'm starting to think maybe this isn't completely zombie-related. Either way, it is definitely a military bunker that becomes infected.
Bloodmare Manor is still one of the most detailed and beautiful victorian style manor haunts I have ever seen. Home of the diabolical Bloodmares who invite us to join them for the evening. The goal is to make it all the way through their evil abode without becoming part of it like so many others have before.
Psycho Circus is more than just a crazy clown circus nightmare. It's more like an adventure through the imagination of one of those crazy demented clowns. This is fitting because I did walk into the giant mouth of an evil clown to get there. There are no limitations to this attraction. The colors are brighter, the sounds are louder, the sets are not just funhouse-themed. Just a mad and crazy world.
The Abandoned is their newest attraction and it will wrap up the night for Fright Kingdom. There are rumors in the town that strange secluded people live in the woods behind an old barn. I ventured in to see if I could find these people myself. Some pop out when I least expect it, some stay hidden the whole time. The barn is full of old rusted junk that's been repurposed for strange household items. The deeper I went into this place the crazier it got. I went through tunnels and into another crazy barn with pitchforks hanging above me.
Brand new for this year to end a fantastic night at Fright Kingdom, they have an outstanding Jack-o-lantern alley. Complete with a crazy possessed girl crawling up a wall and plenty of branches and trees to really give it that outdoor feeling. These Jack-O-Lanterns were all over the place! It was like one of those cool jack-o-lantern attractions with just tons and tons of them all over the place. Great way to wrap up the indoor attractions.
---
Scare Factor:

9.07
How Did We Get This Score?

I find myself always looking over my shoulder instinctually at Fright Kingdom. So much thought and effort has been put into keeping me on the edge from the minute I walk in to the second I walk out. I am a big fan but also very creeped out by the fact that a lot of their props look very much like real actors. After spending what is probably an abnormal amount of time determining whether they are real or not, the real actors are always waiting for me to turn right into them!
They also are industry-leading experts on crowd control! I very very rarely bump into groups I did not enter with. And it makes my experience there the best it possibly can be all the time. There is always a moment to catch my breath before going right into a new attraction. And with those breaths I find myself entranced in another haunted world to distract myself with. The scares never really stop in this place.
---
Entertainment & Value:

9.07
How Did We Get This Score?

Fright Kingdom has been acknowledged as one of the best in the country by multiple sources. Seventeen years of classic and modern fears have come pouring out of this place and there is no sign of them stopping anytime soon!
From the exact starting line right before Apocalypse Z to the moment I walked out the door, it took 32 minutes. With the absence of their fifth attraction, the whole haunt experience has been a little bit longer in the past but this is actually a big improvement in length from last year. Thanks to the brand new pumpkin alley and also some of the amazing actors slowing me down every once in a while.
Tickets prices are now $29 online and the same price at the door but it is recommended you look online and reserve a time slot.
There is also a ton of things to see in the Monster Midway. Photo ops with props and sets dedicated to all the off-season events they do. Like Krampus and Zombie Prom Night and the Be Mine Valentines day event. Also all the fun props Fright Kingdom got to keep from the Adam Sandler Netflix movie Hubie Halloween. If you didn't remember or didn't know, Fright Kingdom got the chance of a lifetime to help create the fun Halloween movie with Mr. Sandler and now you can go to the Midway and check out all the cool stuff you'll recognize from the film.
Now with an excellent outdoor seating area with a great food vendor and merchandise booths, Fright Kingdom is staying on top of the attraction game. For a great October night, you should be checking out one of the best haunts in New England! The Legendary Fright Kingdom!
---
How Did We Get These Scores

Promo Images:
Click to Enlarge
---
Guest ReviewsGuest Average: 10 out of 10
Terri – 10/10 – October 16, 2020This was the scariest night of my entire life. If you're into this, you'll enjoy it. Was a bit to …show more much for me. Much more frightening than I thought it would be. My grown daughter froze at one point inside and wouldn't move, it was that terrifying. The screams sounded horrifying. I won't go back, but you'll definitely get your monies worth.
Jen – 10/10 – September 27, 2019This place is amazing I go here 3 times a year I do the regular haunt the lights out where they can …show more touch you and the Krampus one at Xmas time I go to 5 haunts a year and this is still #1 very organized scary and if its raining its all indoors