Fright Nights at The Resort at Glade Springs – Full Review
Fright Nights at The Resort at Glade Springs is a Haunted Attraction located in Daniels, WV.
255 Resort Drive, Daniels, WV 25832View All Details

Features:

Free Parking, Restrooms/Porta Potties On-Site, Food/Concessions, Gift Shop/Souvenirs, "Hi-Tech" Attraction, You will NOT be touched, Original Characters, Uncovered Outdoor Waiting Line, Indoor/Outdoor Waiting Line, Family Friendly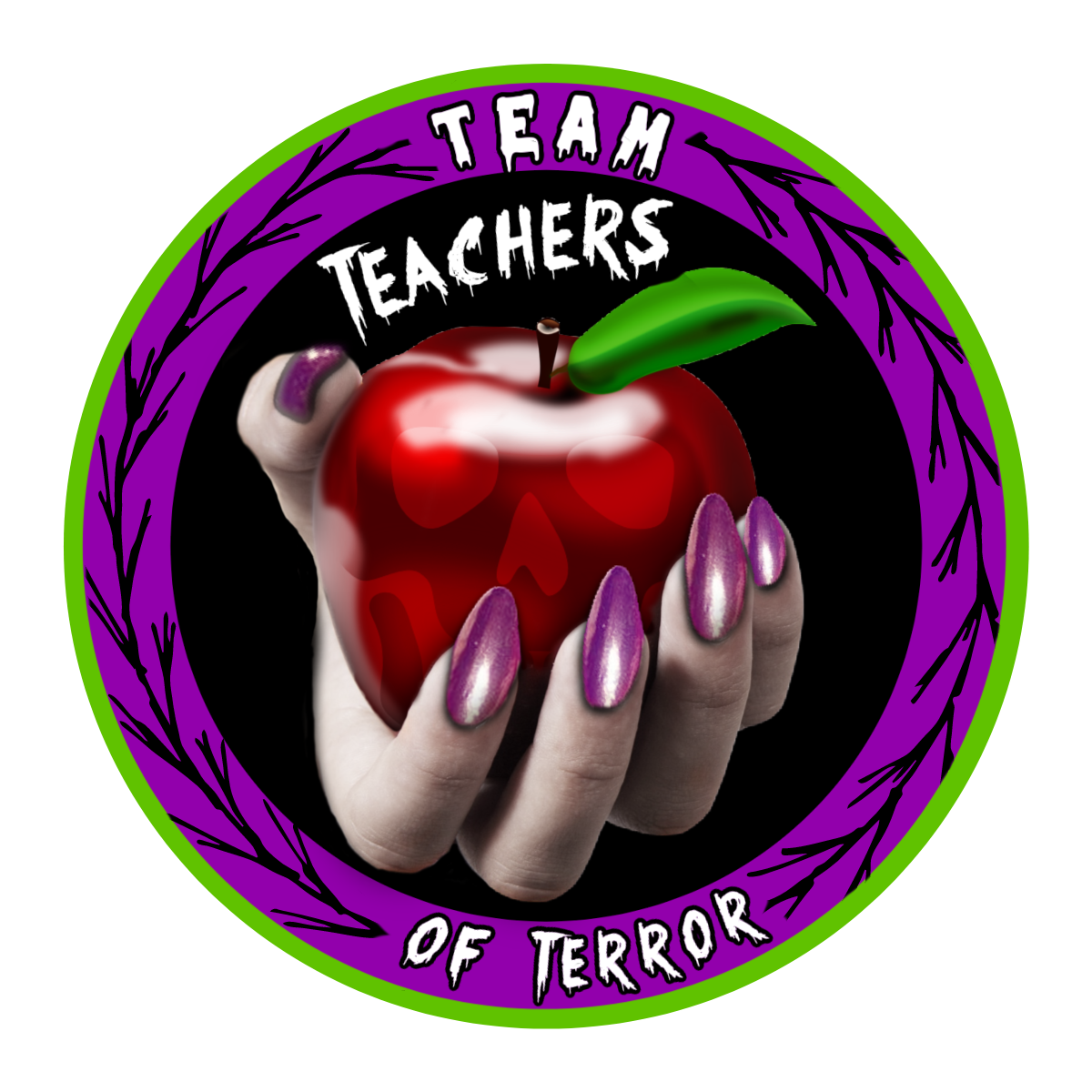 This attraction was reviewed on October 11, 2019 by Team Teachers of Terror.
How Do We Get These Scores?

Final Score:

8.61
How Did We Get This Score?

Summary:
If you are looking for a highly entertaining, high quality night out with the family, this is the haunt for you! Located in picturesque Glade Springs Resort, Fright Nights have taken over the 20,000 square foot equestrian barn and turned it into a brand new haunted production this season. This veteran crew of ten years has thought of everything we love about fall -campfires with smores, fodder shocks galore, string lighting, concessions, games, music, corn maze, and of course, a haunted house (5 actually).
Too tired to drive home? They have you covered. The resort has a room and ticket package. Have a family member who isn't a haunted house fan? Not a problem, they can enjoy the midway, and check out the outrageous amount of amenities offered at the resort, (including but not limited to: laser tag, escape room fun, a spa day, or maybe even a movie). While the sites are spread apart enough to need a vehicle, the resort also offers shuttle services.
Annoyed with long lines? Be sure to go to the ticket booth to get your wristband, and leave your cell phone number. The virtual queue eliminates waiting lines to the haunt by simply sending a text to you when it is your turn to go through the haunt (Tickets can also be bought online. Tickets are traded at the ticket booth for wristbands to gain entry). Have a hot dog, slice of pizza, or a sweet treat under the covered tent area and enjoy the Monster Midway while you wait. Get your picture in the electric chair, or even better, get a picture of your friends while you pull the lever to light them up.
The haunted house is made up of 5 haunts, all of which are included in the ticket price of $25.
---
Cast: 8.23
How Did We Get This Score?

Every actor and actress had a clear role to play, and each played that role with sweet, sweet dedication. We encountered captivating acting including: menacing stares, the occasional screamer, actors with boundary issues, a nearly "feral" encounter, and some comedy sprinkled in for the cherry on top. Staying in character is the cardinal rule, and this cast earned a gold star for that.
Between the chain of 5 haunts that hit back to back in succession, we met unhinged clowns, lurching aliens, abducted farmers, a chainsaw handling pig man, a homicidal butcher, a ringmaster looking for love, a tarot card reading fortune teller, asylum patients and staff suffering from madness, dooming nuns, a suspensefully shrouded black widow, a detached gate keeper, a spine chilling shrew, and many more.
While there weren't any actors we didn't enjoy, we had a few favorites. Some advice: be prepared to pay Mr. Beard admission to his House of Oddities and Phobias Traveling Show. We suspect he has heard every excuse in the book for nonpayment, so don't be surprised if he doesn't have a comeback for whatever excuse thrown out his way. I thought mine was bulletproof, but no, he had a clever response that taught me a lesson. We enjoyed Alice and her complete opposite clown sister Giggles on the causeway. They were both playful, but on opposing ends of the spectrum, from cute and quiet to loud and boisterous. At the Hive, Farmer Mike was a hoot! His anxiety has a way of rubbing off on you. The character we have dubbed 'The Shrew' from Mayhem Manor was incredibly freaky. Not only was her makeup, costuming, and eyes out of this world, but she had a way to make something as mundane as eating a bowl of oats feel unnerving. All asylums need patients and staff. This one had a nun character who not only looks great, but is also great at distracting guests and cranking up the creepy factor. Slaughterhouse had a butcher who convinces the crowd, with great ease, that it's best for everyone to get out of there.
---
Costuming: 8.6
How Did We Get This Score?

The cast was in full, original costuming, from head to toe. There were so many details that even after two visits, we still could not see everything there was to see on the costumes. Details like the painting and petal detail on the Alien Queen, traditional bibs on the abducted farmer wearing an aluminum foil hat, scratches and cuts on pig man's back, and the clowns piercing eyes and costuming under the black light were just a few of the many details we caught. In the cemetery, where we met the Black Widow (at least that's what we now call her), we were given the opportunity to look at her quite closely, and her costume did not disappoint. Her face was completely obscured, leaving us more and more curious about her. Her long, floor length black dress was dirty and aged appropriately. Asylum patients and staff costumes were aged to give a "run down" feel, along with some blood spatter here and there to display the utter chaos of the place.
The makeup was superb. With the color pallet, veining and shading, each makeup was unique to the character. Giggles the Clown's threatening sharp teeth along with bright makeup was a sharp contrast to Alice with her more muted color scheme. We saw a surplus of colored contacts to polish the look of characters too.
There was a good mixture of masks and makeup. Masks were detailed and worked well in their scenes. Masks moved naturally and enhanced the overall feel of the haunt in the areas they were used. Costumes and characters fit in well with their environments.
---
Customer Service: 9
How Did We Get This Score?

Fright Nights has an updated website as well as a Facebook page. We were able to easily find all pertinent information. With a click of a button, we found the address, contact information, ticket sales, amenities, and themes of the attraction.
We had no problems finding the place. GPS took us directly to the resort. In addition, there were a multitude of well-placed signs that directed us to the haunted venue.
They also provide transit to and from the Haunted house and separate zombie tag areas if you are staying overnight at the resort. They have three easily accessible parking lots with parking attendants, all free of charge, should you choose to drive yourself.
We felt safety was a priority here. We saw numerous security officers as well as first responders on the premises.
There was a line of porta pots near the entrance.
For anyone planning a visit here, keep in mind that there are stairs and some gravel throughout the haunt, strobe lights, shifting floors, and some moderately uneven ground. The recommended minimum age is 13 and anyone under 12 years of age will not be allowed entrance without a parent or guardian.
---
Atmosphere: 9
How Did We Get This Score?

Fright Nights offers a fall friendly, welcoming entrance, with a hint of terror along the edges. They have one of the largest campfires we have ever seen. There is a beautifully well lit walk way leading patrons to the ticketing area. Once wristbands and phone numbers are taken care of, listen and look for a confirmation text. This will give an estimated wait time for the haunt. Then customers will have the freedom to enjoy the various activities set up along the Monster Midway.
Along the midway, festive music is played and costumed characters mingle with the crowd for a high energy vibe. It's here that lots of photo ops are made available with characters, a cool backdrop, and even lighted props.
A small gift shop, and beer and wine tent are on-site. Carnival style games and a corn maze are available for an additional cost.
---
Special Effects:

9
How Did We Get This Score?

The undertones of fear reverberate throughout the haunted area. Sometimes it was impossible to differentiate actor from prop. All the props appeared realistic and well built. Some hidden and not so obvious props offer comedic relief from being chased and intimidated, while others moved when least expected.
There were sounds coming through the speakers through all areas of the haunt. Each area had its own sound, separate from the others. Each individual sound was appropriate for the space they occupied and added a layer of suspense and wonder. Characters enhanced the sounds with their own noise, acting, or dialogue.
The crypt had its own distinctive smell of decay. We would love to come across more smells in other areas within.
At one point, we got to be laser welding alien hunters, adding to the immersion factor we are always looking for.
Physically, we were jolted by sudden bursts of both air and water. The spinning room's use of fabric added to the confusion while trenching through. We saw a multitude of freak show oddities with refined detail, and loved the mermaid skeleton. Keep an eye out for the giant suspended man, he's got some surprising moves. Tasteful and realistic spider rooms are hard to pull off, but their spider room was quite nice.
There were details in the settings everywhere we looked. Morgue doors that looked as though something was about to burst through. 3D painted skulls in the black light area to give the wall even more depth. A compression room that lives up to its name. The floor shifted under our feet, more than once in more than one room, but in different ways. The mixture of fog and laser to make a swamp feel was only enhanced with the swamp thing lurking about.
We saw some convincing victims in body bags. The faces could be seen and looked very believable, along with evidence of their injuries. We saw a hanging sleeping bag that sure looked as though we were witnessing a victim writhing in pain and agony. Fire elements looked like they could actually burn us.
---
Theme:

8.75
How Did We Get This Score?

With 5 short haunts staged back to back, they combined to make an overall theme of 'common scares and phobias.' There were some neat takes on those traditional scary tales. All of the haunted houses clearly told their stories with great acting, costuming, and special effects.
The Hive's story is one of alien abduction. Farmer Mike has them figured out and arms haunt goers with laser guns to shoot them on sight.
Mr. Beard's Freaks and Phobias Traveling Sideshow is reminiscent of the traveling shows from days gone by. Clowns work the crowd as the paying customers make their way through some well made curiosities and a few phobias.
The Asylum is all about the madness that insues in a place guilty of conducting human experiments.
Deadwood Manor follows a household gripped with terror while Slaughterhouse follows a madman who butchers his victims.
---
Scare Factor:

7.78
How Did We Get This Score?

Jump scares abound. Actors and props are used to jump at the front, middle, and end of the line. They also used drop down windows a time or two. We were drawn into a scene more than once, only to have a hidden character pop out in front of us. We noticed movements coming from unexpected places, not just a dark corner here or there. We were subjected to quick and powerful puffs of air and a spritz of water. At least one phobia of a person is represented here: a sample listing includes chainsaw madmen, nuns, clowns, spiders, death, disorientation, aliens, creatures, and demonic activity.
---
Entertainment & Value:

8.88
How Did We Get This Score?

All 5 haunts combined took 30 minutes, for a price of $25 for general admission. Compared to similar haunts, the price is great. Tickets can be purchased online, but will need to be brought to the ticket booth to get the wristband and to record cell phone information for notification as to when to report to the haunt. Fast pass options will move purchasers further up in the virtual line, at a cost of $20 more. Additional entertainment on the midway (games and additional corn maze) can be purchased for $5. Make it a lodging combo, with prices starting at $64 per person (double occupancy).
---
How Did We Get These Scores

---
Guest ReviewsGuest Average: 9.67 out of 10
Fallon – 10/10 – October 15, 2016Me and my group had a blast going to fright nights! My favorite part by far was the 3-D haunt and …show more the laser tag, it was a lot of fun getting to shoot zombies even if it was scary. Their trail was scarier than the 3-D and we didn't get to try the escape room but people we talked you said that it was really good too so we want to try to do that again this year.
Ashley – 10/10 – October 8, 2016Fright Nights gets better each year with their sets, custom props and animatronics, and seasoned …show more actors!
Rhonda Martin – 9/10 – October 6, 2023We had a great time from Don't Touch The Rum til the end! I love to scare people so I laughed so …show more hard at every one in our group of 8 jumping and screaming! I just wish it was a little cheaper to take kids 14 and under. Because if it was we would go a couple of times! We loved it!
---
Past Awards
---
2022 Awards
Best Use of Classic-Style Haunt (Given by: Team Teachers of Terror)
Giggles (Given by: Team Teachers of Terror)
---
2019 Awards
Scariest Eater - The Lady in the Manor (Given by: Team Teachers of Terror)
Best Walking Body Bag (Given by: Team Teachers of Terror)
Best Detailed Scenes (Given by: Team Teachers of Terror)
Best Distractions (Given by: Team Zombillies)
---