Fright Nights at The Resort at Glade Springs – Full Review
Fright Nights at The Resort at Glade Springs is a Haunted Attraction located in Daniels, WV.
255 Resort Drive, Daniels, WV 25832View All Details

Features:

Free Parking, Restrooms/Porta Potties On-Site, Food/Concessions, Gift Shop/Souvenirs, "Hi-Tech" Attraction, You will NOT be touched, Original Characters, Uncovered Outdoor Waiting Line, Indoor/Outdoor Waiting Line, Family Friendly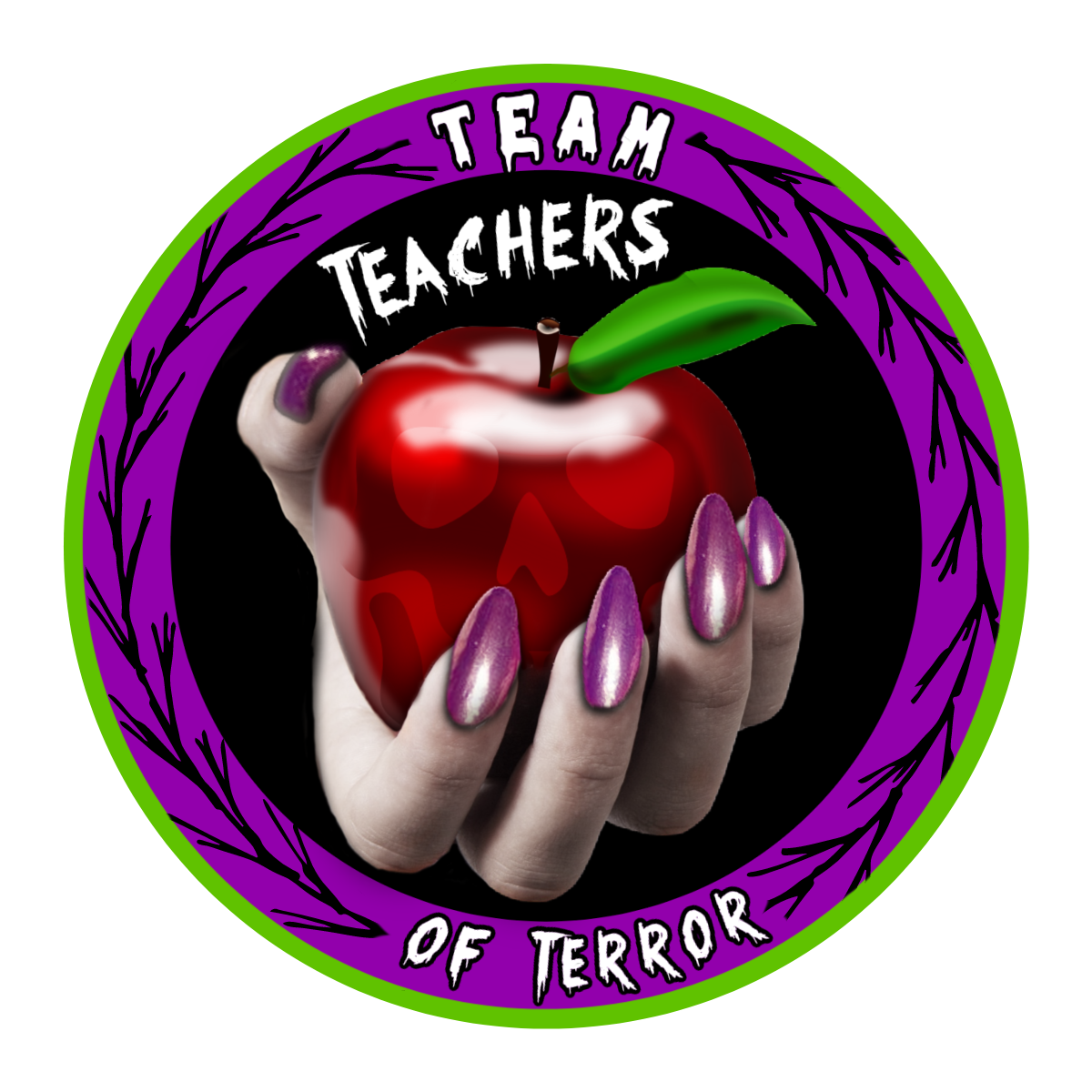 This attraction was reviewed on October 28, 2022 by Team Teachers of Terror.
---
About Our Reviews and Rating System
---
Final Score: 8.45
Final Scores – By Category

Final Scores – By Attraction

Summary:
Looking for a weekend excursion suited for just about anyone? If so, be sure to put The Resort at Glade Springs on your list! Not only do they offer a spooky, fun haunted house, but also overnight lodging, plenty of restaurants, a spa, movies, bowling, indoor swimming, various daytime outdoor activities, and escape rooms. They even offer a shuttle service to guests, so you can park the car and let the resort take care of everything else! Just down the road are The New River Gorge National Park and more opportunities for outdoor adventures.
Now on to the focus of the review: Fright Nights.
Fright Nights is located both inside and on the grounds of a repurposed 20,000 sq. ft. equestrian barn. They have five main attractions: House of Wax, Freakshow, Camp Kilamee, Hexed, and Ghost Town.
Once we got inside the barn, we went through the haunted Old-West town inhabited by skull-faced cowboys, bank robbers, miners, and a captured innocent. Immediately, we were run out of a BBQ shack and into the next part of the haunt, Camp Kilame. Here, we were treated to the 80's campy horror show. We weaved through a maze of crazed councilors, cooks, and campers at an outdoor camp to the corn maze. An upstairs climb back inside takes us to the Freakshow with ticket booth personnel, a stiltwalker, and energetic clowns. Afterwards, our path led us to the new attraction this year, House of Wax. We were entertained with some fun horror movie easter eggs, and met the twisted soul who makes such lifelike creatures. Carefully making the trip downstairs, we completed the final attraction, Hexed. Summoning witches, tortured creatures, a nasty cook, and gravediggers awaited us.
This year they scheduled a Night of Exile event featuring opportunities to go through the haunt solo or with a friend, and also a choice of a high or low-intensity experience. The final night celebration includes a Lights Out experience. Another addition to the line-up this season is an escape coffin experience that will have you feeling your way through the dark to get out, for a $5 upcharge.
Lines to enter the haunt are virtual, so physically standing in line has been replaced with a simple text message when it's your turn to go inside. They have also partnered with a radio station so that patrons can listen to some Halloween fun over the radio before they get in line for the main attraction(s).
---
Cast Score: 8.06
Cast Scores – By Question

Cast Scores – By Attraction

Cast Review:
We were entertained throughout and had little downtime. The actors were very effective at being present and making their presence known to us by standing real close to us, laughing, screaming, growling, hissing, asking us questions, telling us to get out, blowing in our hair, walking behind us closely, popping out at us, and banging things on walls and props.
We watched a stiltwalker maneuver their room as an orange orangutan came swinging from the ceiling at us. Nasty Chief, while holding a rubber chicken, was cracking corny Dad Jokes without missing a beat. We enjoyed the Living Haunted Doll's commitment to her stiff body movements and shuffling feet, just as a living doll might do. Giggles lived up to all we remembered about her from previous run-ins over the past couple of years with her distinctive side-to-side shuffle and feisty teeth chomping (and the giggles, of course.) At one point in Camp Kilame, one of us was randomly chosen to wear a name tag for some extra attention or "bait" you might say. The name on the tag? Virgin. As in, looky here, a virgin sacrifice!
---
Costuming Score: 8.68
Costuming Scores – By Question

Costuming Scores – By Attraction

Costuming Review:
All in all, the costuming was great. By simply looking at each character, we knew exactly who they were and figured out their story in their individual set. Masks all fit and moved well, so well that at times we had to look real close to tell if it was a mask or makeup and applications. We spotted some nice airbrushing on some of the characters too! We appreciated the black light reactive makeup effect on the voodoo priest.
We saw 3 queue actors with airbrush makeup and complete costumes from head to toe.
---
Customer Service Score: 10
Customer Service Scores – By Question

Customer Service Scores – By Attraction

Customer Service Review:
Fright Nights has a very useful website. Customers can read about the haunt and look through an FAQ section, access the calendar, get directions, order tickets online, and get a link to information for an overnight stay if desired.
GPS can get guests anywhere on the campus, whether at the actual haunt (with its own parking lot) or the resort, where you can catch a ride to the haunt and anywhere else on the resort by free transit. From the parking lot or transit drop-off, the strings of lights and hanging jack-o-lanterns serve as a beacon guiding travelers to the ticketing booth and onto the midway. All activities are offshoots of the midway and easy to find. Also, the unmistakable glow of a warm campfire indicates the walking path to the midway, from which all activities branch from.
---
Immersion Score: 8.38
Immersion Scores – By Question

Immersion Scores – By Attraction

Immersion Review:
A nice feature here is that while waiting to get the "green light" ok to enter text, there are different things to do. Guests can stay in their car in the parking lot and listen to the radio on the partner radio station, warm up by the campfire, walk along the midway for various food and snack options, check out the souvenirs, or play some games (some included in the ticket price, as well as an escape game for an additional price.) There are also many selfie stations. A tent is provided as a shelter with picnic tables to sit at.
The midway is well-lit with string lights and flood lights and gives the impression that this is where the good time is! The only places we weren't immersed in the haunt were due to safety on the steps. Fright Nights wisely keeps the BOOS off the stairs and provides enough lighting for customers to see each step.
---
Special FX Score: 8.8
Special FX Scores – By Question

Special FX Scores – By Attraction

Special FX Review:
Special effects and set design are both strong areas for Fright Nights. In nearly every section, there was something to look at that provided that full, realistic, 3D effect that kept us interested and believing we were where they said we were. While it isn't advised to stand in a room and stare, it's hard not to do that to take it all in!
There were times when there were no sounds, and then other times, we were treated to music or background noise to put us mentally where they wanted us.
There was fog and colored lighting or strobes mixed in for added effect. We also saw some strobe lighting as a stand-alone, only to be bombarded with an air cannon. There's a very effective vortex tunnel, laser swamp, and compression tunnel. We noticed a nice water effect made by lighting at the beginning of Vexed.
We came across animatronics of various sizes. Some animatronics fooled us for a split second, thinking they might just actually be real. Many had large movements and completely filled the room. We much enjoyed the two-way mirror effect in Wax Museum and the projection effect in Ghost Town. We also enjoyed the upside-down room with the bed and drop-down clown.
Sometimes overlooked, but not here, are the use of added scents. We picked up on at least three: cotton candy, popcorn, and a moldy smell.
---
Scare Factor Score: 7.88
Scare Factor Scores – By Question

Scare Factor Scores – By Attraction

Scare Factor Review:
The most used technique here were distractions, and pop scares. They did a good job of mixing up those jumps with both actors and animatronics. Pull away fabric, drop-down windows, and even an XL shelving unit hid a character just waiting on us to get close enough to jump out. We came upon many air cannons too.
Of course, we had the dark to contend with and also some play on claustrophobia while squeezing our way through a claustrophobia tunnel. We faced down spiders in a spider tunnel, complete with an "ever so slightly" gyrating victim in the corner.
Our sense of sight was further compromised, thus causing confusion in the mazes we moved through, along with thick fog, strobe lighting, and spinning tunnels.
Those of us in the middle and back of the line didn't often trigger the animatronics, but some characters did lay in wait for us. A couple of characters followed those of us in the back.
The grande finale uses a fan favorite – a laser swamp. Here, they coupled that with a gigantic creature that is ready to follow and reach out, snatching anyone who gets too close or doesn't move fast enough.
---
Entertainment & Value Score: 8.25
E&V Scores – By Question

E&V Scores – By Attraction

E&V Review:
General admission tickets are timed and cost $28. Fast pass tickets are $40 a piece. Fast pass ticket holders can choose to go straight to the haunt entrance, while general admission will be put in a virtual queue and notified via text when it is their turn to enter (as soon as they sign in at the ticket booth).
A 5-minute escape challenge can be purchased for $5, or free games can be played under the main shelter. We completed the haunt in 25 minutes. This makes our minutes per dollar 0.89. Add in the extras along the Monster Midway, and guests will have lots to do both before and after the main attraction(s). Add all this to an overnight stay and resort amenities, and you have a home run!
---
View Full Score Sheet
---
Pics We Took From Our Visit: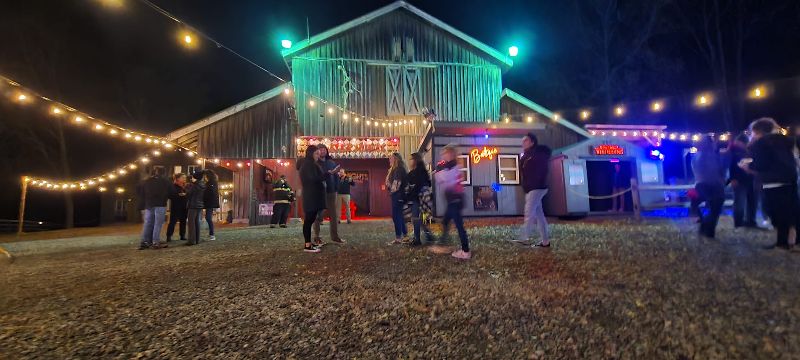 ---
---
Guest ReviewsGuest Average: 9.67 out of 10
Fallon – 10/10 – October 15, 2016Me and my group had a blast going to fright nights! My favorite part by far was the 3-D haunt and …show more the laser tag, it was a lot of fun getting to shoot zombies even if it was scary. Their trail was scarier than the 3-D and we didn't get to try the escape room but people we talked you said that it was really good too so we want to try to do that again this year.
Ashley – 10/10 – October 8, 2016Fright Nights gets better each year with their sets, custom props and animatronics, and seasoned …show more actors!
Rhonda Martin – 9/10 – October 6, 2023We had a great time from Don't Touch The Rum til the end! I love to scare people so I laughed so …show more hard at every one in our group of 8 jumping and screaming! I just wish it was a little cheaper to take kids 14 and under. Because if it was we would go a couple of times! We loved it!
---
Past Awards
---
2022 Awards
Best Use of Classic-Style Haunt (Given by: Team Teachers of Terror)
Giggles (Given by: Team Teachers of Terror)
---
2019 Awards
Scariest Eater - The Lady in the Manor (Given by: Team Teachers of Terror)
Best Walking Body Bag (Given by: Team Teachers of Terror)
Best Detailed Scenes (Given by: Team Teachers of Terror)
Best Distractions (Given by: Team Zombillies)
---
---
Past Awards
---
2022 Awards
Best Use of Classic-Style Haunt (Given by: Team Teachers of Terror)
Giggles (Given by: Team Teachers of Terror)
---
2019 Awards
Scariest Eater - The Lady in the Manor (Given by: Team Teachers of Terror)
Best Walking Body Bag (Given by: Team Teachers of Terror)
Best Detailed Scenes (Given by: Team Teachers of Terror)
Best Distractions (Given by: Team Zombillies)
---
Join ourspookyadventures!
We visit Halloween haunted attractions year-round! Follow us for haunted house walkthrough videos, behind the scenes footage, and more!