Frighthouse Station – Full Review
Frighthouse Station is a Haunted Attraction located in Tacoma, WA.
626 East 25th Street, Tacoma, WA 98421View All Details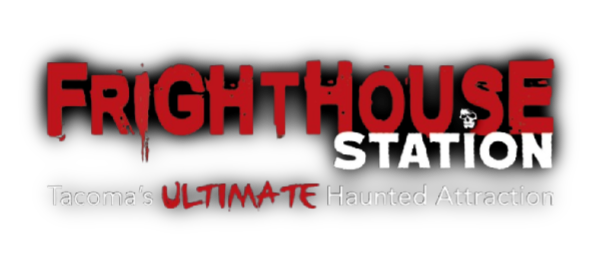 Features:

Free Parking, Restrooms/Porta Potties On-Site, Handicap Accessible, You will NOT be touched, Indoor/Outdoor Waiting Line, All-Indoor Attraction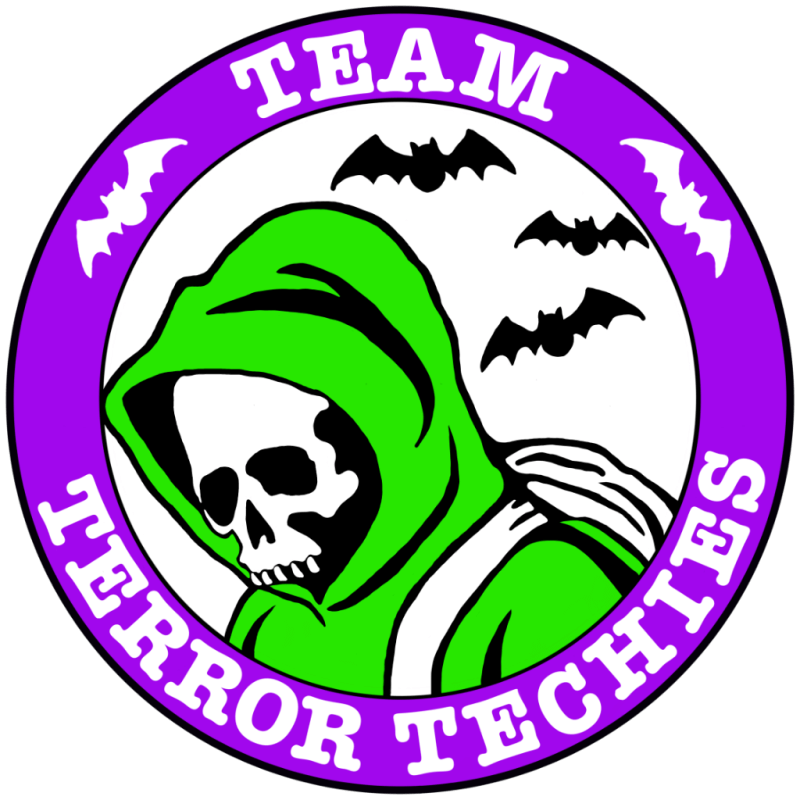 This attraction was reviewed on October 14, 2022 by Team Terror Techies.
---
About Our Reviews and Rating System
---
Final Score: 7.48
Final Scores – By Category

Final Scores – By Attraction

Summary:
We eagerly arrived at Frighthouse Station, full of curiosity about their new theme. This year, Frighthouse Station teamed up with the HP Lovecraft Historical Society to present From Beneath. We don't know if it was the theme that brought everything together or the other updates to the haunt, but we were blown away by how much they had improved from our visit last year. From the cast to the sets, everything seemed to sing this year and we loved our time at Frighthouse. You absolutely should not miss the chance to visit Frighthouse this season.
---
Cast Score: 7.45
Cast Scores – By Question

Cast Scores – By Attraction

Cast Review:
The cast at Frighthouse were some of the best we've seen so far this season. The house felt full of actors and there were hardly any moments when we weren't interacting with one of them. We ran into many characters within that stalked us and talked endlessly as we made our way through their scenes.
There were several scenes where the characters stopped us to pull us deeper into the story. Where we were, why we were there, who was working with us, and what we were trying to find. These story breaks felt like we were being guided through this Lovecraftian world and then tossed into the middle of chaos.
The talkers were some of the most memorable characters. We especially loved Ruby(?), a character that talked to herself in such a way that left us delightfully confused. She could have been looking for a ghost named Ruby or another character named Ruby. The character kept asking us where has Ruby gone. We responded that we didn't know. Ruby then proceeded to repeat the question while calling out for Ruby. Eventually, we came to a turn with two floor length mirrors. The actor gently caressed one of the mirrors while gazing longingly at her reflection. "Oh, there's Ruby," the character said to herself as we passed. We talked about it for a while on our way home. The sheer fact that we still remember her speaks to the strength of that short interaction.
We enjoyed some of the non-chatty actors like the barmaid. The moment we entered the bar, the ever attentive barmaid was offering us something to drink. When we turned down the grog, the barmaid kept us distracted from her scene partner, setting up a one-two scare combo that was incredibly timed. That kind of teamwork in a scare is guaranteed to get a lot of scares out of people and is so much fun to watch.
We also had many actors who lurked behind us. A few went the extra step of dragging their hands along the walls to produce scratching that kept us aware of them. The characters fit into their scenes. The monsters acted like monsters and other characters acted slightly less monster-like. Without a question, their cast did an amazing job.
---
Costuming Score: 7.03
Costuming Scores – By Question

Costuming Scores – By Attraction

Costuming Review:
In general, costumes were appropriate to the characters who wore them. The sailors, scientists, and sea creatures all looked like they belonged within the attraction. There were a few details that made each of the characters unique. This fact was well illustrated by the sailors that we encountered. The sailors, for the most part, wore the same uniform. However, there were these little details on each character that gave them a special flare.
The makeup was mostly ghoul paint on the humans, which was underwhelming. But, they made up for it with their more inhuman characters. The two that stood out were the sea creature that stalked our group and an abomination that looked like a giant mutated mass. The sea creature was wearing something like a silicone mask – where the flesh looks realistic. That combined with silicone gloves and a body suit transformed that character. We had to stop and take a longer look at the abomination. The creature looked as if it was pulled out of a steampunk fantasy novel. A thick riveted collar rested on what could be called the shoulders of the abomination. There were tubes connected from the head to the torso fueling the monster. All in all, Frighthouse Station did a good job of turning its actors into characters.
---
Customer Service Score: 9.75
Customer Service Scores – By Question

Customer Service Scores – By Attraction

Customer Service Review:
Frighthouse Station was easy to find with plenty of free parking available, whether on the street or in the nearby parking garage. While the tickets were more expensive at the ticket booth, they had a sandwich board with a QR code to buy tickets. (Seriously, buy your tickets online.) Tickets were sold in one-hour blocks. The line setup also reflects this, with different sides of the attraction hosting the line for alternating hours.
The staff walked up and down the line to check that everyone purchased their tickets and were standing in the correct line. All the staff that we encountered were friendly and helpful. The website was easy to navigate and contained lots of information, from videos to a more mundane FAQ. We made sure to read the story of the haunt before we came, but it wasn't necessary due to the haunt being able to carry over that story on its own.
---
Immersion Score: 7
Immersion Scores – By Question

Immersion Scores – By Attraction

Immersion Review:
Before and after the haunt immersion was the weakest part of our visit, but this was because their location limited what could be done outside. Frighthouse Station is located in the industrial area of Tacoma, right next to a transit stop. There isn't anything located nearby like a restaurant or bar. There also isn't a place where they could try to add more amenities.
There were a couple of queue line actors out that snuck up on patrons waiting, as well as sliding on the streets nearby. They both were quite interactive – though they had a lot of area to cover. There were also some nice spots to take selfies after the ticket booth. Our favorite was the coffin corner where you can hop into an open casket propped against the wall.
Inside the haunt, our immersion into the storyline and theme was phenomenal. The characters were constantly talking about Thaloon, an Eldritch Horror creature. Everything spoke to the Lovecraftian themes: madness, odd seaside scenes, and creatures from the deep. Every scene in the haunt fit into this theme, progressing smoothly from one scene to the next. If it wasn't obvious by this point, we loved the new theme.
---
Special FX Score: 8.45
Special FX Scores – By Question

Special FX Scores – By Attraction

Special FX Review:
The sets were astonishing in their details. It felt like every time our eyes settled on something there was another custom Lovecraftian prop or piece of artwork. The sheer quantity of these artifacts was impressive. Sets also did a great job of providing hiding spots for actors and breaking up our sightlines.
One of the more memorable scenes was the submarine. Our path slithered along the side of the submarine to the main deck. The craft was starting to capsize. We made our way through to the sleeping quarters and the ship's mech. All the while, the lighting and sounds emphasized that the ship was under attack.
Lighting was more restricted than it was last year, but it actually worked out to their benefit. Each light was used to great effect, keeping us just enough in the dark to heighten the scares. One scene where the limited lighting was used well was in the foggy dark hallway. Two spotlights shined straight down, giving us a spot to walk toward, but keeping us blind to everything else going on around us. Ambient sound played throughout the entire attraction, adding to the tension but not trying to do any more than that. Animatronics were scarce, but the ones that were used did cause us to jump.
---
Scare Factor Score: 7.13
Scare Factor Scores – By Question

Scare Factor Scores – By Attraction

Scare Factor Review:
The types of scares on display at Frighthouse were limited to only a few types, but the execution was spot on. Actors would catch us from different directions and with different timings, working together to scare our group. Some actors would follow us and chatter endlessly as we made our way through long hallways. The chatter and the actor would disappear only to pop back up further in.
We caught up to the group in front of us right at the finale, but the attraction was so much fun we didn't mind.
---
Entertainment & Value Score: 6.13
E&V Scores – By Question

E&V Scores – By Attraction

E&V Review:
It took us 9.5 minutes for us to emerge out of the depths of madness. Tickets were $20 for general admission. The minutes per dollar ratio comes out to 0.48, lower than the national average but not unusual for what we are seeing this year in our area.
Unfortunately, other than the line actors, there wasn't much to add to our experience beyond the haunt. There were escape rooms that we could have paid extra for if we wanted to extend out or evening. Despite this, we still would recommend visiting Frighthouse Station if only for the immersive story. That alone made our visit well worth our time.
---
View Full Score Sheet
---
Pics We Took From Our Visit:
---
---
Guest ReviewsGuest Average: 6.5 out of 10
Megan C – 9/10 – October 31, 2021My husband and I believe this is the best haunted house in the area. The props, decorations, special …show more effects and paintings on the wall were done extremely well and the actors are very spirited. You can tell that a good portion of them are very good at improv. We had several creepy conversations with them, and some would follow us for quite a while, after we thought they had gone away. Also, the length of it is really nice. We went to another haunted house that seemed to be over in minutes. But with Frighthouse, you get quite a journey and it actually has a story you can follow. Going here was the perfect way to start Halloween night. We will be back next year!!
Mike – 4/10 – October 5, 2019Went opening weekend of 2019. I drove an hour to get to Frighthouse Station because I was on a …show more haunted house tour with my friends. I might be somewhat of a critical critic because I work at a haunted house, but the experience was not great. Most of the effort went into the entrance of the attraction. Not a surprise because they want to bring foot traffic into the attraction from the street. The major problem was the lack of actors. It was opening weekend so I would expect energy and employment to be up, but it just wasn't there. Maybe things improved in the coming weeks. The theme was also incoherent. The first half of the attraction was themed to rabbits (as in bunnies) while the second half was themed to mechanical machinery and hospital-like monsters. Something of a deranged doctor. Even if the actors improved throughout the month, the story (in all likelihood) did not. It is a shame that it felt like all of the theming and money was put into getting you into the door, then once you paid and entered, the experience decreased. However, there was great entertainment outside of the attraction and many good photo ops. Obviously not worth driving an hour to see. Only visit if you live within the city limits of Tacoma and you really like haunted houses.
Join ourspookyadventures!
We visit Halloween haunted attractions year-round! Follow us for haunted house walkthrough videos, behind the scenes footage, and more!