Frightmare Farms Haunted Scream Park – Full Review
Frightmare Farms Haunted Scream Park is a Haunted Attraction located in Fulton, NY.
4816 NY-49, Fulton, NY 13069View All Details

Features:

Free Parking, Restrooms/Porta Potties On-Site, Food/Concessions, Gift Shop/Souvenirs, Optional Games/Midway, "Old-School" (Low Tech), "Hi-Tech" Attraction, You will NOT be touched, Original Characters, Uncovered Outdoor Waiting Line, Covered Outdoor Waiting Line, Indoor/Outdoor Attraction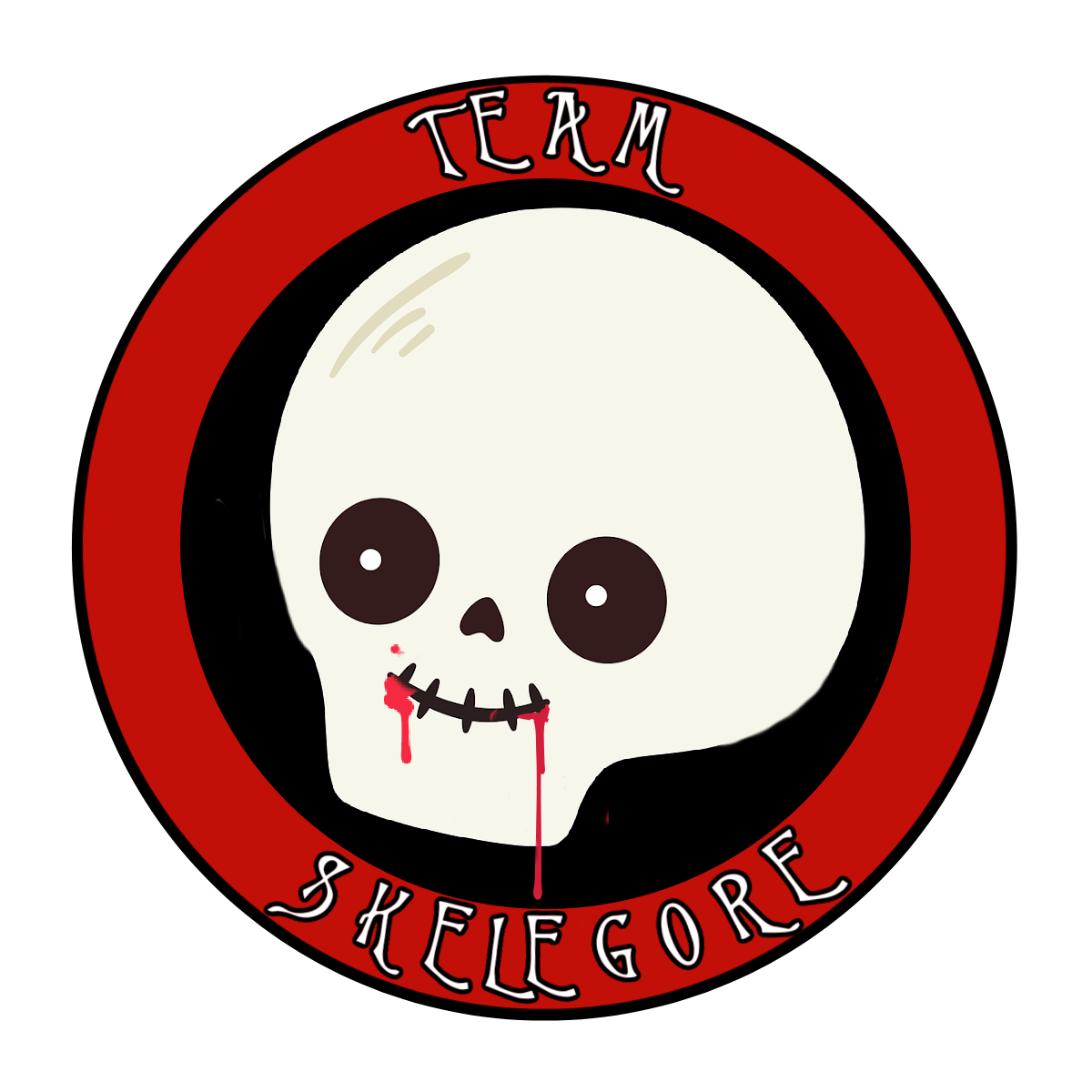 This attraction was reviewed on October 8, 2022 by Team Skelegore.
---
About Our Reviews and Rating System
---
Final Score: 8.81
Final Scores – By Category

Final Scores – By Attraction

Summary:
Frightmare Farms in Palermo, New York, is celebrating 10 years of fear in 2022. Regular visitors will recognize several major changes, including a new box office queue, gift shop, and the all-new adrenaline rooms. The staff and cast are some of the most talented and hardest working individuals in the haunted house industry, and the accolades they have received over the years are very well deserved.
In 2020, Frightmare opened their newest attraction, the Frightmare Forest Haunted Hayride. This 10-minute ride takes visitors through Hollywood-quality theatrical sets populated by all manner of ghosts and ghouls. The house, labyrinth, and trail attractions have been updated with new scenes, props, effects, and layouts to keep even the most seasoned veterans on their toes.
We received a review request during the middle of the 2021 season, and I had to push it out to the following year. This happened for a few reasons – primarily, my schedule was already a bit chaotic with haunts and travel already lined up. There was also a question of if I was eligible to review Frightmare since 2021 would have been three years since I had worked there, and finally I was a little bit concerned about my own bias. Not that I would give artificially inflated scores, but that I would be too critical, knowing how much potential the Corpse Crew has.
---
Cast Score: 8.68
Cast Scores – By Question

Cast Scores – By Attraction

Cast Review:
My journey for the evening began with the two adrenaline rooms being offered this year. In one room, there is a blind monster that only reacts to sound. The actor playing this monster needs to balance actually being able to see through some thin cloth over their eyes, and pretending that they can't. The movements here are simple, yet terrifyingly real. This character doesn't have any lines, but they do make a sort of hissing noise, which is deafening when you're in an otherwise silent room. The other room features a flesh-hungry zombie who definitely did not skip leg day. I was informed before heading in that the zombie likes hands and feet, which there are a few scattered around the room. What I wasn't expecting, is that I'd be doing my best Chris Pratt impression in Jurassic World. No, really – it was like a mix of a western stand-off, and playing fetch with a puppy. This actor must have some seriously good cardio to run around like that all night.
After taking a short break to catch my breath, I climbed aboard the Frightmare Forest Haunted Hayride. The stars of this attraction are the wagon attendants. I had the fortune of riding along with Delores, who was sassy and had an accent like Fran Drescher. Please don't tell her about that last part, I like being alive. She helped to narrate the different sections of the hayride, which was helpful for someone like me who did have some trouble seeing over the heads of the other patrons on the wagon. She had some cheesy jokes, which I nervously laughed at because again, I choose life. Along the hayride, we encountered a number of various creatures from the goat man to hillbillies, to a real life cowboy. Many of the actors along the ride don't have much in the way of dialogue, but it would be difficult to hear over the tractor's engine anyway. They did however, use body language very effectively to get their points across.
My next stop was the Condemned Mine Trail. Historically, actors on the trail have always had high amounts of energy, and this year is no different. My personal favorite actors were two of the first I encountered while entering the trail. They asked who I was, and I told them I was the auditor making sure they were scary enough. This answer was apparently good enough for me to escape with my life. I next came to the shrieking miner, who appeared to be undead or maybe just dealing with some existential dread. Regardless, he did scream directly into my ear as I walked by, and it's still ringing. Thanks bud. The other actors on the trail were well versed in using body language along with dialogue to deliver big scares despite there being a bit of a conga line through the attraction.
After exiting the trail, I took a short amount of time to meet some of the queue actors who were wandering around, and turn them into fashion models for my own gains on social media. Hypnos the Clown is one of the most charismatic among the bunch, and seemed very happy to model for me. Other notable characters are the ghillie suit man who definitely got a decent scare on me as I was first entering the ticket line, Xavier, who always seemed to disappear at the mention of turning him into a fashion model, and the venerable Dr. Demonius who has always greeted me with "nice to see you, now go away."
Inside the Twisted Labyrinth, actors seemed a bit more spaced out than they were on the hayride or trail. One of the more memorable characters was a woman who sat with a body prop on an actual 19th century autopsy table, and she did insist that the corpse was her friend, but I suspect they weren't that good of friends because she probably killed him. Other actors throughout the labyrinth were full of chaotic energy, and really used their space well. All of that is great, but the best scare of the night came from a text book Jack and Jill set up. I won't say what scene, but one actor was perched on a wall directly in front of me, and the scare came from the side where I least expected it.
This brings us to Professor Whitaker's Haunted Estate. This is the crown jewel of the attractions at Frightmare Farms, and as a former actor in this attraction, I was ready for anything and everything they could throw at me. I saw on Facebook that two local radio personalities would be somewhere in the attractions, and being that I'm such a special boy, I learned that they would be inside the house. I'm not certain what scenes they were in, but they certainly did a great job because there wasn't a single let down anywhere inside. I did make sure to pay close attention to the back half of the house as I approached my former hiding spot, and while it may have been unsportsmanlike, I did directly ask the actor to make the dinosaur burp. When they didn't respond, I turned around to keep moving. It was after I turned my back, that they triggered the effect. And when I whipped around to see what sort of ghoulish creature was hiding in the shadows, I realized that the duster wearing, elf-eared demon that once took great pleasure in making grown men wet themselves, had been replaced with one of the five to seven Miriam Whitakers that can be found throughout the house.
---
Costuming Score: 8.86
Costuming Scores – By Question

Costuming Scores – By Attraction

Costuming Review:
While talented actors are at the heart of a great performance, it feels awkward when the monster is just some guy slinking around in a t-shirt and jeans. So many costumes inside the attractions are custom made by the actors wearing them, allowing for a better performance. One of the coolest costumes isn't really a costume, but rather a wearable puppet. This is one of the earlier monsters encountered on the hayride, and it is a stunning visual as the creature chases the wagon. Complete with light up eyes, and standing what looks to be more than 8 feet tall, this is a force to be reckoned with. Other denizens of the forest were also dressed for the occasion. In the larger scenes with more lighting, these characters are easier to see, such as the cowboy in the old west area, or the pig mask wearing hillbillies near the end. Other characters were harder to see in detail, partly because of the darkness in the scene, and partly because the tractor was moving fairly quickly along the trail.
Labyrinth actors struck a balance between masks and makeup, leaning more towards makeup from what I could tell. Costumes were very appropriate for their scenes, and they really add to the creep factor. The costumes in the wine cellar are excellent examples of blending in, looking fabulous, and being gruesomely scary all at once.
The trail offers various masks, makeup, and costumes throughout. I did see a couple of oddly placed characters, like a demon that required souls immediately after exiting the mine. Overall though, characters did fit inside of their respective scenes. The electrician in the electrical scene looked as though he'd been zapped pretty good. Hair stood on end, black burn marks all over, think Wile E. Coyote after a roadrunner trap backfires on him. On the other hand, a few more gallons of blood never hurt anyone; the mother and child scene features an actor holding a baby doll, crying mercilessly which is well acted but the actor's skin was far too clean for the surroundings. A bit of makeup blending around the eyes and mouth of the mask coupled with dirt or blood on other exposed skin would really tie this character together.
As I mentioned in the cast section, the house features anywhere between five and seven Miriam Whitaker characters on any given night. The masks for this character were made in-house by one of the many talented artists on the staff. The first time I saw one, I thought it was a mask of Queen guitarist Brian May, considering the curly hair and face shape. I also only saw maybe two or three total, so bonus points if you can spot at least five. As with all of the other attractions, every character seemed to belong within their scenes and they were very detailed in terms of weathering.
---
Customer Service Score: 9.89
Customer Service Scores – By Question

Customer Service Scores – By Attraction

Customer Service Review:
The team at Frightmare has worked insanely hard to create an environment that is both scary, and completely safe for everyone. In 2019, Frightmare Farms partnered with KultureCity to become the nation's first sensory-inclusive haunt. Per Frightmare's website, Guests with sensory processing needs can borrow a sensory bag at no cost by leaving an ID. These bags come stocked with special KCVIP badges, fidget tools, noise-canceling headphones, and other resources. Each bag will contain items that have been properly sanitized after each use, as well.
As if that wasn't enough, Frightmare Farms also provides a low scare/no scare experience for guests who may not be ready to play with the big monsters just yet. Guests who wish to do this can obtain an LED candle at the box office for the candlelight tour. The candle has the magical power of warding off the biggest and scariest of monsters, while "turning down" the scare on all the others. This option is available for free at the box office before 9 pm and it cannot be used on the hayride for obvious reasons.
Not only that, but Frightmare Farms is now partnering with a local Hampton Inn to provide the Stay & Scream packages. One package comes with a $25 gift card to Outback Steakhouse, while the other does not. The hotel is approximately 15 minutes away from Frightmare by car, and allows out of town guests to enjoy an award-winning haunt without the dread of driving multiple hours to get home late at night.
The website is packed full of all the information a prospective visitor might need, including dates and hours of operation, ticket cost, and an option to buy tickets online, as well as ADA limitations, health and safety guidelines, and the obligatory "is it scary" FAQ answer. One thing I did notice missing from the website was any information regarding parking. It is important to note that guests should follow the signs, and turn onto Thompson rd from NY-49. Approaching the parking entrance, a police officer as well as a parking attendant will direct you into the lot.
After arriving on the property, there are signs directing guests where to go for everything they need; and the staff onsite are always happy to point you in the right direction. Inside the attractions, the intended pathways are clear and free of debris or any tripping hazards, but there was a section inside the house where I wasn't sure if I was heading in the right direction, as there were a few indications I was going backward. Perhaps some glow-in-the-dark arrows placed occasionally on the floor or walls could ensure guests are heading the right way.
---
Immersion Score: 8.25
Immersion Scores – By Question

Immersion Scores – By Attraction

Immersion Review:
It is difficult to fully immerse guests in a story or theme while aboard a hayride. Difficulties aside, the sets and scenes look really great, and the wagon attendant does an excellent job of narrating different sections. I personally had trouble following the story, though. The official backstory is that guests will enter a dormant town which is haunted, I think. The story on the website isn't the most clear about this, but the town is anything but dormant; it's teeming with life and activity. There are hillbillies, cowboys, Satanists, more hillbillies, and various other things that go bump in the night, and each scene is fully fleshed out within its own theme.
The trail has historically had the same lack of coherent story that the hayride currently has, but that has improved this year. The theme for the trail is now that the Whitaker family has been dumping evil artifacts in the woods, and those things are now attracting otherworldly entities. This broader theme allows for more variety and freedom in character and set selection. The sets themselves are beautiful and highly detailed, but many of which don't really fit to any central theme.
Inside the labyrinth, the immersion starts to ramp up, isolating guests in the twisting pathways, and really setting in the creep factor. The scenes are visually similar throughout, which is very helpful for establishing a central theme, regardless of whatever it may be. The story is supposed to be that the professor's recent collection of creatures have made the labyrinth their new hunting ground, which is a way of saying that there isn't an established theme, but it's interesting because the visual similarities between scenes and characters provides a more cohesive theme than attractions with a backstory.
The house fits within the same sort of immersive space as the labyrinth, not necessarily following a rigid or explicitly defined theme, but still drawing guests into the atmosphere of a haunted estate. Upon entering, patrons will meet with a character who is probably one of the best storytellers I have ever met in my life, and she tells you about the evil spirits who are in the holes in the walls, and it's now your job to tell them to leave. This gives us an explanation for the various characters we'll meet inside, and sets the mood before venturing forth into the darkness. It's not terribly often that I feel creeped out inside a haunt, in fact, I usually feel right at home, but something about the transition between getting the story and going "inside" the house made me feel very uneasy. This feeling is maintained surprisingly well throughout the entire attraction, and as you'll recall, this is the one attraction I know better than any of the others. This is very new for me, and I'm a little unsure of what to do with it.
All of the attractions have their queues located centrally near the box office, so it's just a few steps between parting with your money and parting with your clean pants. The exits are also located in the same area, with the hayride being the only exception. The hayride exits along a fence that outlines the queue. This is still a fairly new attraction, so I'm sure that in the coming years we will see a more defined exit path from the wagons. The monster midway is a great area to get a bite to eat, watch a movie, or warm up by the fire. There is also a new gift shop with plenty of room for art made by the corpse crew, as well as the standard assortment of t-shirts and stickers and whatnot.
---
Special FX Score: 8.78
Special FX Scores – By Question

Special FX Scores – By Attraction

Special FX Review:
Talented actors and amazing sets aren't the only things spotlighted at Frightmare. There are some incredible effects and props that are used to really amplify the scares. Before I start gushing, I want to pull the curtain back a little bit. Many review teams with The Scare Factor will often wear a lapel microphone, or otherwise record audio so that we can take notes with the haunt's permission of course. Being that we are nothing more than excited kids in a candy store, we will do things like say, "oh wow that's so cool!" and then not describe what we're looking at. And then three days later when we're listening back to write about specific things, we can't remember what was so cool.
This was the case in the house attraction, where I saw a really neat illusion, but now I don't recall what exactly it was; so make sure you keep an eye out for a cool illusion near the beginning of the house. Forgetfulness aside, one of my favorite props inside the house is the Gore Galore alien animatronic that lunges towards guests. I must have looked ridiculous crouching down to watch it, as there was a curtain blocking the top half of the opening. And how can I forget the dinosaur burp – an actor triggered effect that combines a strobe light with an audio track that sounds like, well, a dinosaur burping all while the actor leans out of the shadows at you. There are of course the usual effects in all of the attractions like laser swamps, flickering lights, electrical poppers, and even a rumbling floor on the hayride wagon.
The set pieces are ready for the silver screen, including but not limited to the full-size buildings on the hayride. Oftentimes these are just facades, only meant to be viewed from the front. But if it's worth doing, it's worth overdoing; these buildings have a minimum of three sides, and probably a fourth. I couldn't see the backs, so I can only speculate. Inside the labyrinth, there is a winding cave that seems to go on forever, and the trail not only features a real life tunnel dug into a hill, but an electrical scene that is fully furnished with transformers and other scary looking zappy bits.
Ambient sound is present throughout all of the attractions, adding to the already creepy vibe. Most of the effects make noise too, like the creature box in the house that sounds like chains rattling as whatever is inside the box tries to get out.
---
Scare Factor Score: 8.37
Scare Factor Scores – By Question

Scare Factor Scores – By Attraction

Scare Factor Review:
Hayrides aren't all that scary for the same reason that conga lines reduce the effectiveness of scares in walk-through attractions; there's just too many people to make it feel personalized, or even surprising. This is the downside to Frightmare's hayride. Is it entertaining? Yes, absolutely. It's probably one of the most entertaining hayrides out there because there is so much going on. Are the scares predictable? No, not really, because riders aren't facing forward to see what's coming. Even if they were, there's a tractor in the way, so getting an idea of what's coming or even when it's coming goes right out the proverbial window. There's also a bunch of different scares happening from actor driven jump scares and creepers that follow the wagon, to animatronic and prop scares like the falling barrels, although I think there could be a bit more light on that prop to let it stand out some more. There's even real fire being used in a scene which is close enough to the wagon to give off some heat. The finale scene is up for debate a little bit, because are we counting the chainsaws and chaos which definitely feels like a finale, or are we counting the reappearance of the goat man, which is technically the last thing we see before pulling back into the loading area? I think it's the former because there is a lot of big finale energy going on, and that's something Frightmare knows how to do.
The house surprisingly doesn't have a big finale, and I'm as shocked as you are. The house was always one of the hardest-hitting attractions, known for having almost nonstop scares and a big finale and really pulling out all the stops. This year, the cast seemed a bit lighter than what I remembered, and there were a few more animatronic scares throughout. This isn't necessarily a bad thing because the animatronics work very well. The timing on the creature box prop seemed very late, like out of the scene late, and I'm wondering if I somehow managed to reach that scene from the opposite side because triggering a prop after walking away from it doesn't make a lot of sense to me. The same thing happened with the Gore Galore prop, where it lurched out into a hallway, but I was walking away from it, and I had to turn around to see it in action. Again, I'm not sure if I managed to skip a scene somewhere and end up backward, or if it's just a timing thing. Actor-driven scares were very good, and while I was able to predict where scares would come from, I also acknowledge that I have an unfair advantage. Do I think that the average person would be able to predict any of these scares? No, not really. There's a scene where a small framed actor is looking in a mirror frame at a mannequin on the other side, and even though I know exactly what's going to happen, it still creeps me out and this is exactly why the average guest wouldn't be able to predict where anything is coming from. It's important to note that not every scare needs to hit every person in the group all at once, but rather some of them should go for the front, some should go for the middle, and some should go for the back. As I am but a lone wanderer this season, it's hard for me to see where scares are getting directed within groups, but I did see a number of spots where a group of four to five would get the effect simultaneously. One such scene is the lab where a surgeon is pulling intestines out of a corpse and playing with them.
The labyrinth is focusing more on actors and ambiance to instill fear this season, and it's working quite well. I already mentioned the Jack and Jill scare in this attraction, but I'm going to talk about it again. This has to be one of the best examples of a Jack and Jill set up that I've ever seen. Guests entering the scene are completely drawn to the character directly in front of them, climbing a wall and they don't even see the actor two feet away ready to make them wet their pants. I sometimes joke that I'm jaded and nothing is surprising anymore, but this got a good jump out of me because I was certainly not ready for that scare. The rest of the scares inside the labyrinth followed suit with catching me off guard and keeping me on my toes. Many of the actor placements did make me think that scares would primarily get directed towards the middle of groups just based on scene size and the angle that actors were coming from.
I have to say, I'm very impressed with the trail. The actors not only have to be extraordinarily energetic, but there's a metric ton of them out there. The chaotic energy all the way throughout allows for scares to come from every direction, and they are taking full advantage of that. I've never thought that being in a conga line was much of a good thing, but in this case it allowed me to see how actors are able to interact with groups, and the different timings used. Predictability is something of a paradox – they come from everywhere, so even blind guesses would be right, but they come from everywhere, so you just have no idea where to look next and what to expect. Actor driven scares come primarily in the jump variety, but there are some intimidation scares, and a creeper or two lurking about. Effects play a part in the scaring as well, like the electrical poppers that are able to send people into a panic, or strobe lights that can help conceal an actor hiding in wait for the right moment to jump out. The finale is strong, featuring strobe lights, loud noises, chaos and confusion. The trail is certainly looking to best the house in terms of screams per scene.
---
Entertainment & Value Score: 9.2
E&V Scores – By Question

E&V Scores – By Attraction

E&V Review:
Alright, let's do some math. The GA combo ticket is $40, and that gets you four main attractions totaling 33.81 minutes. This gives us 0.85 boos per buck, and is definitely a great value. VIP will run you $65 and on a busy night, is very much worth spending a little extra to skip the lines. There are also options to buy single, double, and triple attraction tickets coming in at $17, $27, and $33, respectively. If you've only got time or money to do a couple of the attractions, this is a great option. Outside of the main events, there is the Monster Midway featuring two food vendors, a fire pit, a movie to watch, the two adrenaline rooms, not to mention the very fun and interactive queue actors roaming around, and the ability to have your photo taken in a coffin provided by Graveyard Fresh. A side note about the hearse on site, ask about where it came from and take a look at the dashboard for a fun surprise.
The adrenaline rooms are great add-ons for folks looking to add just a little bit more fright to their night. Tickets are $7 for one, or $10 for both, and they are short puzzle solving games that are less escape room, and more interactive mini haunt. In the room See No Evil, players are told that they need to find several vials hidden inside, while solving puzzles to unlock caches containing more vials. There's a catch though, the zombie inside will start to hunt, and if they catch you, the team loses five points. The zombie is blind though, so making noise to distract them is something to take into consideration. I played with two other people, and we managed to get ourselves four points. The other room, The Flesh, is set in a bar and the objective is to grab poker chips and Scrooge McDuck style bags of money from around the room. Puzzles and locks come into play here as well, but this zombie is hungry. Hand and foot props are scattered around the room, and players can use these to distract the zombie momentarily while they work on getting locks open and puzzles solved. I went into this room alone, and managed to come out with seven points. Still not a top score, but very very fun.
Overall, Frightmare Farms is a top haunt destination that should absolutely not be missed, and I cannot wait to see what sorts of terrifying things they can create as the show continues to grow.
---
View Full Score Sheet
---
Pics We Took From Our Visit:
---
Promo Images:
Click to Enlarge
---
Guest ReviewsGuest Average: 10 out of 10
Jess – 10/10 – October 9, 2022Never disappointed. They add new set pieces and props every year. The experience is elevated by 2 …show more adrenaline rooms that are optional, and sick selfie spots!
Haley Georgia – 10/10 – October 8, 2022You can not find a better haunted attraction if you tried! Even if you don't like being scared, …show more there is something for you here! A scary movie, a crackling fire, good food, insanely detailed and incredible haunts and roaming live actors. Don't miss it! They are also they only sensory inclusive haunt IN THE WORLD!
Judy DiMauro – 10/10 – October 7, 2022I have never been the kind of person that likes haunted houses or scary experience s, but this was …show more awesome! I look forward to this ever year and they do such an incredible job. It's freaking scary!!!! The actors are wonderful and staff is incredibly kind and helpful. You will not regret going here!