FrightWorks – Full Review
FrightWorks is a Haunted Attraction located in Powell, TN.
1904 W Emory Road, Powell, TN 37849View All Details

Features:

Free Parking, Food/Concessions, Gift Shop/Souvenirs, You will NOT be touched, Uncovered Outdoor Waiting Line, All-Indoor Attraction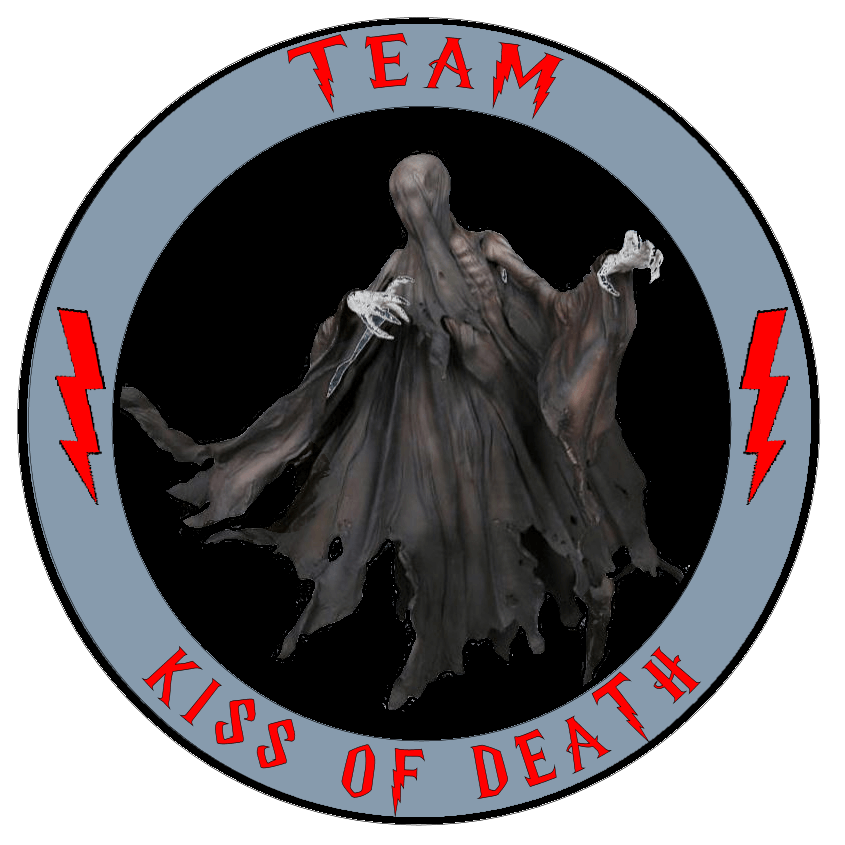 This attraction was reviewed on October 21, 2022 by Team Kiss of Death.
---
About Our Reviews and Rating System
---
Final Score: 8.26
Final Scores – By Category

Final Scores – By Attraction

Summary:
FrightWorks is an all-indoor haunted attraction located in Powell, Tennessee. They are going on their 20th season of terrifying the people of Powell. FrightWorks is home to Vault 67, which contains the most dangerous creatures and entities known to the world. If you dare to enter this vault, you should be able to get through without any harm done. Each creature is trapped or contained in ways that will prevent any risks to your well-being.
Can you brave Vault 67 and inspect all the beings within, or will you become trapped to never see the light of day again?
---
Cast Score: 8.7
Cast Scores – By Question

Cast Scores – By Attraction

Cast Review:
Actors seemed to be everywhere throughout FrightWorks. Each new scene held at least one to three actors who were ready to make us want to run for our lives.
The actors played their parts very well! They truly made us believe we became face to face with a terrified lab assistant, a deranged asylum patient, Bloody Mary, a ghillie monster, or a disturbed nun. A special shout-out goes to the voodoo priest! He put on an incredible act, speaking a different language while putting a curse on us.
Some of the actors didn't interact with us very much; they only provided jump scares and disappeared. However, the first few actors offered an introduction and made us believe we had stepped into a facility that creatures and deranged people had overrun. There were others, like the voodoo priest and the nun, who provided creative dialogue.
Each actor behaved very differently. There were characters in the asylum that acted crazily, characters in the carnival area that acted goofy, and actors in the beginning that were terrified and hopeful that we would make it out alive.
---
Costuming Score: 8.13
Costuming Scores – By Question

Costuming Scores – By Attraction

Costuming Review:
Each costume was incredibly detailed and realistic. We could easily see that they didn't just come from a large costume chain store, and they weren't standard clothing. They all appeared to fit each character well, have all the necessary details that make them realistic, and didn't look as if they were missing anything.
The makeup worn by the actors was skillfully applied, and the masks fit each actor well. They used makeup to cause all the clowns to look different or the dead to look lifeless. Masks were also used effectively to produce different characters we have never seen before.
Most of the costumes seemed to fit their scenes very well, like the voodoo priest in his voodoo shop or Bloody Mary in a blood-soaked bathroom. But, there were other characters, such as a clown in a butcher shop, that didn't quite make sense.
The queue actors played and looked their parts well. We interacted with a plague doctor, who was just making sure we didn't have the black plague. There was a clown with some standard clothing but he had a shovel that we didn't want to mess around with.
---
Customer Service Score: 10
Customer Service Scores – By Question

Customer Service Scores – By Attraction

Customer Service Review:
This attraction is very easy to find since it is located right in town near fast food places and a high school. The parking lot is well-lit, and parking attendants were directing us where to park. Everything is well-marked with the proper signage, so we didn't have to ask where anything was.
FrightWorks appeared to be very safe with the police officers on site and all the proper lighting. Inside the haunt, we came upon uneven surfaces and the floor even moved at one point, but they had handrails and plenty of lighting to make it safe.
Every staff member, including the plague doctor, was friendly and knowledgeable about the haunt. We could easily tell who the staff were and who the actors were.
FrightWorks has an awesome website that will answer any questions you may have before arriving. You can read up on the storyline, find all information about ticket prices and operating dates, rainout information, and many other things.
---
Immersion Score: 6.05
Immersion Scores – By Question

Immersion Scores – By Attraction

Immersion Review:
The pre-haunt atmosphere was decently spooky. They had scare actors roaming around, photo ops, some decorations, and a gift shop. However, they have very limited space for creepy decorations. It was mostly just a parking lot so it didn't quite feel like a haunted house.
The storyline worked well toward the beginning of the haunt. We were given the impression that we stepped into an underground facility that housed creatures that escaped from their cells. After we got through the first few scenes, the storyline stopped making sense.
The scene flow did not work very well in FrightWorks. As mentioned already, the first few scenes made sense to the theme and flowed well together. But, after the "lab" scenes, they didn't quite make sense anymore. Each scene change would be abrupt. For example, we would be in a boiler room then suddenly, we would be in a swamp. We also ran into the group in front of and behind us so the timing could have been a little better with letting different groups inside.
The exit came out near the concessions/gift shop area, so they made us feel like we could stay a bit longer. However, there wasn't a lot to do, and they didn't have a Midway area, so all we could do was check out the gift shop.
---
Special FX Score: 9.08
Special FX Scores – By Question

Special FX Scores – By Attraction

Special FX Review:
Sounds were used adequately to provide a sense of uneasiness. When we first entered, lab sound effects were used to make it seem like we were inside a containment facility. They also provided different sounds to promote a sense of uneasiness. Some of the time, we could hear screaming from other guests in future or past scenes as well.
Each scene was designed to perfection! We could easily tell what every scene was supposed to be and could tell a lot of time went into creating them. They had a scene with a large window that appeared like we were looking outside, overlooking a forest. The bedroom and stacked books scenes were stunning and made us feel like we were inside a haunted mansion. The Bloody Mary bathroom scene was especially creepy.
The props and animatronics were highly effective and horrifying. They had a giant green monster hiding in a closet, a giant spider, a huge dragon, a horde of clowns, and so many more!
The special effects were also highly effective. They used fog and lasers to look like we were walking through prison bars. There were black lights and neon-painted items in the carnival scenes. They even used a mirror on the floor to make it look like we were walking across a tall building. This definitely terrified me as I am petrified of heights.
---
Scare Factor Score: 8.8
Scare Factor Scores – By Question

Scare Factor Scores – By Attraction

Scare Factor Review:
FrightWorks is doing a great job of scaring people. I actually felt like running away many times and even jumped back in fear several times. This haunt is a must-see if you are looking for a scary haunted house, but remember, fear is relative, and what scares us may not scare you.
This haunted attraction seems to target everyone with scares when going through the house. They would scare us from all angles: above, below, behind, and from each side. The only thing that would have helped is the timing of letting groups in. We ran into the group in front of and behind us and attempted to back off of each other so the animatronics would get triggered immediately before we arrived, so we would have missed them if we hadn't stopped to trigger them intentionally.
However, before we ran into the different groups, the timing of each actor and animatronic was perfect. That giant creature in the closet and the animatronic from above us made us want to run away in fear!
Some of the scares in FrightWorks were just your typical jump scares, but they provided some variety. They used distractions with a room full of mannequins covered in sheets where one of the actors was real. Phobias, such as clowns, heights, dolls, and spiders, were definitely used. They used camouflage with the use of a ghillie suit in a swamp. Blood and gore was also used, especially in the Bloody Mary bathroom.
The ending was different from what we are used to. They had not one but three chainsaw actors back-to-back. They would chase us until we came across the next actor and so on. It was very unexpected.
---
Entertainment & Value Score: 6.5
E&V Scores – By Question

E&V Scores – By Attraction

E&V Review:
We were highly entertained and frightened by everything FrightWorks offered. We only wish it would have been longer. It felt too short, and we felt rushed because the group behind us caught up to us.
The only things that were offered aside from the haunt were a few scare actors roaming lines and a photo op. We would have liked to see more activities or games available. They also had a gift shop and some small snacks available for an extra charge.
The ticket price seemed a bit high for what was offered. They put on a great show, but it ultimately did not feel long enough and we felt rushed. I know they mention on their website that we are welcome to take our time and let other groups pass us but we have never done that in a haunted attraction before so it would have felt weird doing so. It took us 13.5 minutes to go through and the general admission price is $27 for a minutes per dollar rating of 0.5.
---
View Full Score Sheet
---
Pics We Took From Our Visit:
---
---
Join ourspookyadventures!
We visit Halloween haunted attractions year-round! Follow us for haunted house walkthrough videos, behind the scenes footage, and more!