Ghoul Brothers House of Horrors – Full Review
Ghoul Brothers House of Horrors is a Haunted Attraction located in Akron, OH.
3235 Manchester Road, Unit X, Akron, OH 44319View All Details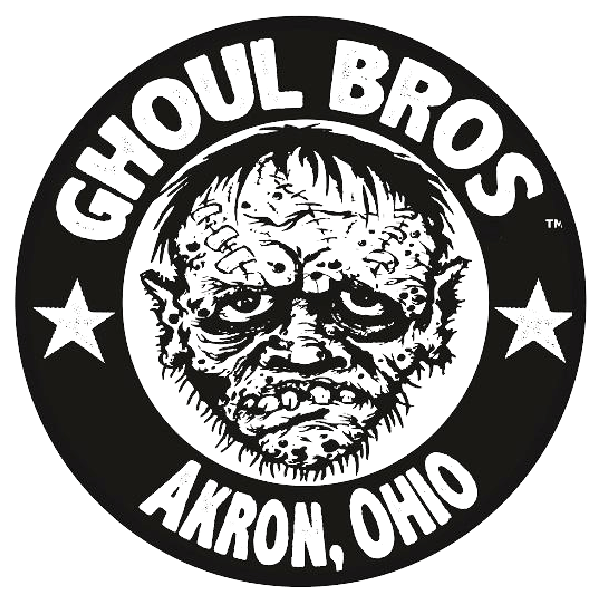 Features:

Free Parking, Restrooms/Porta Potties On-Site, Food/Concessions, Gift Shop/Souvenirs, "Hi-Tech" Attraction, You will NOT be touched, Original Characters, Indoor Waiting Line, All-Indoor Attraction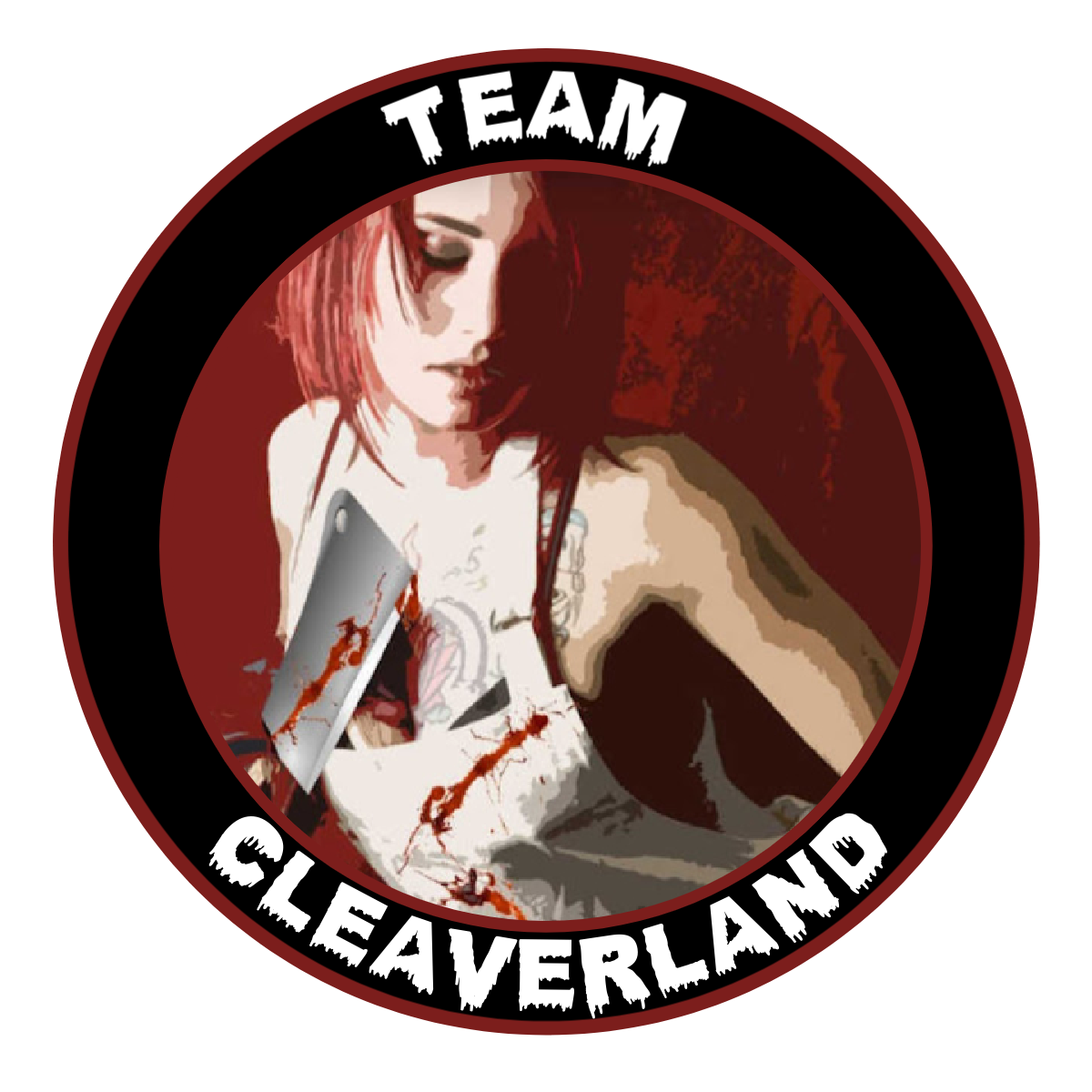 This attraction was reviewed on September 30, 2022 by Team Cleaverland.
---
About Our Reviews and Rating System
---
Final Score: 9.01
Final Scores – By Category

Final Scores – By Attraction

Summary:
We'll get right to the point. Over the last five years, Ghoul Brothers has transformed itself from an excellent newcomer to a can't-miss, top-tier haunt in Ohio. It deserves to be mentioned alongside the attractions commonly cited as the best in the state.
It's one of those strip mall haunts that goes way far above its pedestrian environment. There is no theme or storyline, just a seemingly never-ending cavalcade of nightmarish but incredible sets, beautifully awful props and makeups, excellent effects work, and actors who delight in being all over their visitors as they relentlessly pursue scare after scare.
But Ghoul Brothers still seems to be flying underneath the radar of many haunt enthusiasts, so let us describe what makes it so great.
---
Cast Score: 9.03
Cast Scores – By Question

Cast Scores – By Attraction

Cast Review:
These rabid actors really brought it hard, which is what we've always experienced here. We found most of them in super high-energy gear.
The acting crew was very interactive. They got in our face, screamed at us, chased us, threatened us, and despite the quick-hit tactics employed here, they efficiently delivered (often unusual) snippets of dialogue. That made the few who just stared at us all the more creepy. As for the most memorable players…
A disturbingly cheerful actress stuffing her face with the nasty contents of a tin can advertised the virtues of 'bio-foods' and reminded us, 'we're all chum in the end!' A squalid Santa stained the spirit of Christmastime. The huge and intimidating pig-faced guy had us skedaddling away from him. The doctor asked for face transplant volunteers. The skull bro chased us around outside with a hammer.
The whole ensemble shined, though. We'd be hard-pressed to remember anyone who didn't do their part effectively. Great job, Ghoul Brothers cast!
---
Costuming Score: 9
Costuming Scores – By Question

Costuming Scores – By Attraction

Costuming Review:
Makeup/masks were well applied or worn, with some truly horrifying visages on display. Clothing typically appeared complete and appropriate.
Most everyone had a distinctive look, but we especially recoiled from a gent in a sharp suit that contrasted with his ruined face, a squid-faced fellow, a hideous chainsaw dude, a bandage-faced freak, and a couple of wicked-looking clowns.
There were a few instances where some more attention to bare skin, eye black, etc. could have helped some, but overall, Ghoul Brothers delivered strongly in the costuming department.
---
Customer Service Score: 9.66
Customer Service Scores – By Question

Customer Service Scores – By Attraction

Customer Service Review:
Ghoul Brothers is located in a retail plaza on the south side of Akron, Ohio. Plenty of free parking is available in a typical shopping lot. We've found, and heard from others, that directional apps sometimes send you in weird directions around the strip of storefronts. Just keep going around that block until you see the sign.
The staff is chatty and amiable. One advantage of the location and small size? There's absolutely no missing the entrance, ticket booth, or queue/entrance area.
We found the necessary info on their website and often-updated Facebook page.
---
Immersion Score: 9.16
Immersion Scores – By Question

Immersion Scores – By Attraction

Immersion Review:
So… yeah, let's address the strip mall thing. The mall haunt that rises above its humble surroundings seems to be the rule rather than the exception now.
And such is the case here. For better or worse, it's located in a very urban site behind a grocery store and close to a McDonald's. Not too much to look at from the outside. But when we hit the front door, that all changed. Fog, lighting, props, and characters in the corridor leading up to the attraction's entrance set the mood splendidly. It was actually kind of hard to tell where the ticketing and queue area ended and the thing itself started.
Immersion on the inside was near total and owing to several factors, from the insanely detailed 360-degree sets to the committed actors. Thematically unconnected sets followed one after another in a feverish riot, but we somehow barely noticed the transitions – resulting from Ghoul Brothers' artistry of making segue ways seamless and more than a little bit from all the wacky nonstop action happening to us.
Upon exiting, we were back outside looking at the parking lot. But there were characters out there, too, running around harassing and interacting with people. And there was a merch table as well.
---
Special FX Score: 9.5
Special FX Scores – By Question

Special FX Scores – By Attraction

Special FX Review:
Absolutely dynamite! The owner is a former Hollywood F/X guy and it shows in every inch of this place. Intricate sets were insanely detailed with multiple layers creating very lived-in-looking scenery.
Best sets included the cabinet of curiosities style room with sarcophagi, the eerie attic, a rustic barn or maybe it was a country shed, the gorgeous Victorian drawing room/parlor, some of the house designs toward the end that touched on the otherworldly horror of Lovecraftian beasties, and the blessedly brief circus area was more impactful for being concise.
It was great to see novel uses of the laser swamp and squeeze tunnels, especially when they were combined in one room and then topped off with an out-of-nowhere cold-blooded actormatronic application.
In fact, all the animatronics and actormatronics packed a punch. They all went off or were operated at the right time and many of them were downright horrific. Some of the larger ones towered over our heads. If you're into these things, Ghoul Brothers has quite a selection for you!
We found the lighting and sound to be uniformly excellent. The soundtrack and sound effects complimented the action at every turn.
---
Scare Factor Score: 9.18
Scare Factor Scores – By Question

Scare Factor Scores – By Attraction

Scare Factor Review:
Can you say thrill ride? Ghoul Brothers extracted screams aplenty from our group of four. The whole place was buzzing with visceral excitement. For a no-touch haunt, they really had us reeling.
Blitzkrieg attacks came from every angle and direction, from actors, animatronics, and actormatronics, and set up with or paid off by sound and lighting effects. With so much movement and action happening, even the quiet/staring actors had us cringing, as we wondered when they would spring into action!
Tight, twisty rooms and halls generated claustrophobic panic, especially with the actors invading our space seemingly every second. The ingenious internal layout allowed actors to clobber us with rapid fire double tap and triple dip attacks, getting us coming and going within each room. In one spot, parallel drop windows on either side of us were deployed with crack timing. Our heads were spinning soon after entering.
They took every opportunity to pile on and gang-attack us. In the doctor's lab, we were surrounded by four monsters threatening us. The area in and around the attic was killer, pelting us in quick succession with yucky dolls, a disturbing exorcist scene, and a special treat for the person leading the group in front – here, a backlit creep rushed forward full steam up the long hallway dragging a noisemaker against the wall. Yikes!
We got victimized by masterful use of sounds and other distractions galore, sly fakeouts, and clever gags where a seemingly boxed-in monster suddenly was rampaging all over us. Yeah we know, duh of course that's going to happen, but we were hoping for a reprieve in the heat of the moment…
---
Entertainment & Value Score: 7.75
E&V Scores – By Question

E&V Scores – By Attraction

E&V Review:
We survived Ghoul Brothers in 18 minutes, but a trip through always seems longer. The time inside seems to never end when you're fleeing for your life or being cornered by multiple monsters or cowering in a corner.
There's a lyric in Gordon Lightfoot's The Wreck of the Edmund Fitgerald that goes like this: "Does anyone know where the love of God goes when the waves turn the minutes to hours?" Well in Ghoul Brothers, there are waves of creatures hounding your every step and they make seconds seem like minutes! We always need to take a few deep breaths and decompress a bit after making it through the exit.
Calculating against the $22 general admission, the MPD ratio (minutes of in-haunt entertainment per dollar) ended up at 0.82. Typically we want to see at least a 1-to-1 ratio, but: a) That number is relative to the quality of the entertainment; top-flight haunting gets a little more slack. b) Prices for said haunts are getting higher, with really good attractions charging less than $25 a head becoming harder to find. Ghoul Brothers comes off well in the light of both of these arguments.
Also, they've changed around a lot of the rooms and content since being closed for the season in 2020. They have somehow squeezed out another 4 minutes of the walkthrough since our last visit – a surprising and welcome addition given their limited footprint – and the price went up only $2 in that time. So we figure that extra time, at least, as coming out to a 2.0 MPD. Another plus for the consumer.
So, we'd say we got some very good value for the ticket price. The 'other' entertainment that figures into this score was not so high, as there is not a whole lot to do other than chat with the actors/staff and visit the merch table. But with the extremely high quality of the haunt experience itself, we'll take that tradeoff.
Simply put, we urge everyone to go to Ghoul Brothers and enjoy a prime haunt experience.
---
View Full Score Sheet
---
Pics We Took From Our Visit:
---
---
Guest ReviewsGuest Average: 10 out of 10
Kenny – 10/10 – September 29, 2023The best haunt in ohio. Far surpasses pretty much every other haunt in the Akron-Canton area and …show more been to tons of other haunts and never as impressed as I am at Ghoul Bros!
Carly K – 10/10 – October 31, 2018This haunted house was so realistic! I loved the actors- especially the first zombie girl when I …show more walked in, she scared me. I also liked the clown and girl in barn thingy
Anna G – 10/10 – October 5, 2018This house was very scary and It had be screaming the whole time!! I recommend everyone to come!
Join ourspookyadventures!
We visit Halloween haunted attractions year-round! Follow us for haunted house walkthrough videos, behind the scenes footage, and more!