Ghoul Brothers House of Horrors – Full Review
Ghoul Brothers House of Horrors is a Haunted Attraction located in Akron, OH.
3235 Manchester Road, Unit X, Akron, OH 44319View All Details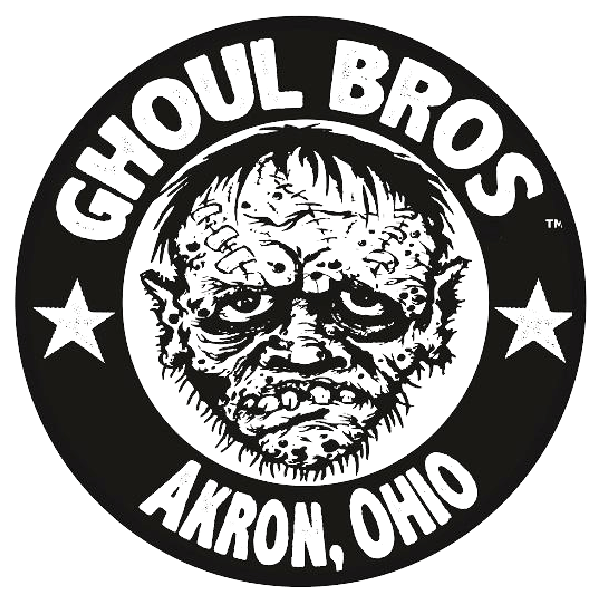 Features:

Free Parking, Restrooms/Porta Potties On-Site, Food/Concessions, Gift Shop/Souvenirs, "Hi-Tech" Attraction, You will NOT be touched, Original Characters, Indoor Waiting Line, All-Indoor Attraction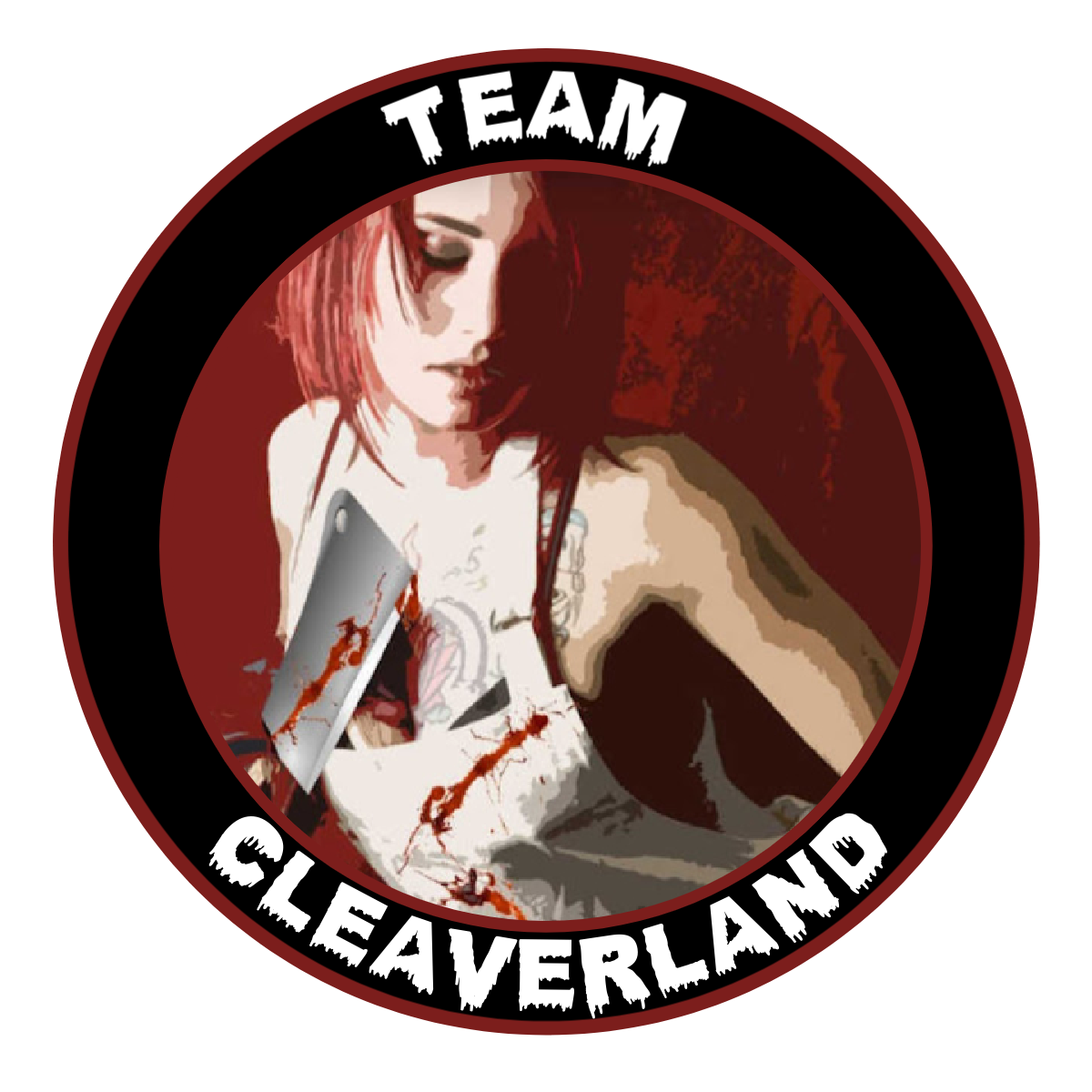 This attraction was reviewed on October 28, 2023 by Team Cleaverland.
---
About Our Reviews and Rating System
---
Final Score: 9
Final Scores – By Category

Final Scores – By Attraction

Summary:
We never get tired of singing the praises of the best haunt in Ohio you've never been to, or maybe even heard of: Ghoul Brothers.
It's a high-intensity, non-stop, exhilarating thrill ride of fabulous effects, a hardcore committed cast, and stupendous 360-degree sets. Hard to believe that it's more than 5 years old now, having started in 2017 when it busted out of the gate in a nearly fully formed state. Improvements and refinements have been made every year, but it's always impressive when an attraction gets it correct right from the jump.
Oh Ghoul Brothers, you are the real deal! Let us count the ways…
---
Cast Score: 9.29
Cast Scores – By Question

Cast Scores – By Attraction

Cast Review:
This dynamo of an acting troupe could power a small town. They displayed seriously high-energy antics, literally running into and bouncing off walls, shoving props out of their way and into ours, throwing themselves all over scenes and onto the floor, yelling and bellowing, and coming up with new and inventive ways to freak us out.
They invited us to kiss a pig, eat bits off of a severed head, and smell a dirty old boot. A sad old lady lamented about her poor sister who was killed by a clown. The cult priest commandingly exhorted us to become part of the congregation or make a sacrifice… or was that be a sacrifice? Yeah, it was probably be a sacrifice.
It's always surprising how much dialogue we hear and get pulled into at Ghoul Brothers, given all the quick-hitting action throughout. The actors with speaking parts are quick-witted and possess improvisational chops, so they will throw some banter around with you if you feel like having a quick chat.
The potent cast here always makes their impression felt, and such was the case again the evening of our latest visit.
---
Costuming Score: 9.11
Costuming Scores – By Question

Costuming Scores – By Attraction

Costuming Review:
Superior makeup, masks, and costumes have been a core component of the elevated experience at Ghoul Brothers since the beginning. We were impressed when we went there in their first year, and we continue to admire the splendidly grotesque looks splurged on their monsters. Whether makeup or masks, everything looked great and gruesome and was finished off with complete costumes and accessories.
A skull-ish-faced carnival barker in a dandy pinstripe suit ushered us into the circus area. The old lady gazed at us through intense contact lenses. A surgeon was hopefully not advertising his own (un)professional skills by walking around with a grisly facial prosthetic. Grubby, bloodstained Santa turned holiday cheer to holiday fear. The cult priest wore flowing crimson vestments with skull-face makeup and an upside-down cross on the forehead. And we were quite repulsed by some lurid skin masks.
Those were among the best looks, but as usual, everyone at Ghoul Brothers looked appropriately, wonderfully ghastly.
---
Customer Service Score: 9.73
Customer Service Scores – By Question

Customer Service Scores – By Attraction

Customer Service Review:
Ghoul Brothers is located in a shopping plaza in Akron, Ohio. GPS took us right to the strip it's in, but be aware that your app of choice might try to send you in weird directions after you've entered the driveway. For some reason, we've found this to be true at other haunts sited in shopping malls and plazas as well. If you can see the golden arches of McDonald's ahead, you should also be able to see the large Ghoul Brothers sign and know you're in the right place.
Once we parked (for free of course, this is an urban consumer retail lot, after all), we could see the ticket and merch/snack tables right in front of us. Actors roamed the covered outside area for overflow waiting.
Speaking of snacks, Ghoul Brothers got together this year with a local ice cream shop, Skoops, to develop some haunt-themed frozen refreshments! We very much enjoyed the Trick or Treat flavor packed with peanut butter cups, Reese's Pieces, and more, which was available at the haunt. The partnership also led to a pumpkin spice flavor and a Blizzard-like concoction featuring Oreos and gummy worms. We will keep screaming for ice cream in the future if this trend continues.
Staff members were friendly and helpful as we chatted with them about the evening and the haunt season, and patient with us as we waded through the diverse merchandise options.
We did not find any safety-threatening impediments in the walkthrough, just the usual navigating around tight corridors, a few steps, and the like. While not ADA compliant, visitors in wheelchairs can get around the entire haunt with the exception of one room. Please contact the attraction for details.
Basics for visiting can be viewed on their website, including directions, dates, online ticket purchases, and a merchandise e-store. Ghoul Brothers maintains Facebook and Instagram channels as well.
---
Immersion Score: 8.97
Immersion Scores – By Question

Immersion Scores – By Attraction

Immersion Review:
The outside gave off some haunty vibes with people in costumes (including some customers, as this was the weekend before Halloween) and horror convention-esque merch tables. The real fun began inside the entrance door, where lighted fog and props bathed us in eerie atmosphere.
We experienced extreme immersion inside the attraction. Awesome 360-degree set work, entertaining and interactive actors, and intense continuous action engaged us and didn't let go until we staggered out of the final door. Maybe the only quibble we could come up with, immersionally speaking, would be a kind of lame-sounding recorded chainsaw noise that did not match the robustness of everything else around it.
Scenes at Ghoul Brothers followed each other in a scattershot and chaotic manner. Room transitions were often set off by sparse, irregular hangings of a netting-like material instead of the more typical heavy drapes or pieces of cut-up plastic. It put us in mind of some neural fabric of the mad god who must have thought up all this glorious grotesquery. Well, that's a bit lyrical. Let's just say instead that we enjoyed the design choice and it helped make the transitions seem more natural.
The exit dropped us back out by the merch tables, where we once again became targets of roaming creatures whilst perusing the merch wares.
---
Special FX Score: 9.45
Special FX Scores – By Question

Special FX Scores – By Attraction

Special FX Review:
We once again found the fx at Ghoul Brothers to be nothing short of stunningly conceived, designed, and executed. Masterful crafting, perfect placement, intelligent layout, and obsessive detailing made each set a joy to behold.
The traditional 'haunted house' rooms especially blew us away with their total tableau of artfully curated objects and props. They expertly brought together old wallpaper styles, vintage record players and other equipment, and a superb collection of artwork depicting Siamese twins, medical oddities, squid-like face-sucker creatures, uncanny children, and many other disquieting subjects.
But there was so much more. Ghoul Brothers is one of those places where repeat visits will always reveal something different and surprising. Things like dinosaur heads (including a T-Rex that will mist mucus or spittle all over the back of your neck), glowing arcane symbols on black walls, Lovecraftian touches of tentacled faces and a reference to Stephen King's Cthulhu-mythos-adjacent short story 'Crouch End,' suits of armor, a Fiji Mermaid hanging on one wall, a super-creepy attic set and a delightful new pumpkin-filled room, a curly-mustachioed cyborg or android that suggested something like a 'Westworld' scenario, and the running gag of advertising for and food service-size containers of Chum, a Soylent Green-like 'bio-food' nutritional substance soaking in 50s-era gee-whiz, space-age-tech marketing-speak.
We could go on for about 10,000 more words and still not hope to convey everything, so just go and see it for yourself, preferably multiple times in one night, and prepare to be stupefied. We've barely touched on the animatronics and actormatronics here, which were all top-notch and hitting on all cylinders.
Effective use of lighting revealed, concealed, and complemented sets and scenes in ideal fashion. The sounds in Ghoul Brothers mixed into a loud, grating cacophony of weird noises, troubling music, yells from actors, and screams of patrons that fit the environment well. Ghoul Brothers nailed the landing with total effects wizardry at its best.
---
Scare Factor Score: 8.54
Scare Factor Scores – By Question

Scare Factor Scores – By Attraction

Scare Factor Review:
Ghoul Brothers was tailor-made for repeated scare opportunities with its tight hallways, gung-ho actors, and seething tsunami of submersive effects. Everything seen and heard was a distraction that made us ripe for scarified plucking.
Finely positioned and timed animatronics and actormatronics startled us. An actor with a worm in their mouth sat still and stared straight ahead unblinking, let out a prodigious scream while keeping much the same expression, then went back to sitting and staring – very unsettling to witness. Sparks to the side in a dark corridor lit up a mirror directly in front of us, so we effectively scared ourselves. An actor seemingly behind a wall suddenly showed up right in front of us. An actor writhing on a bed focused our attention away from their colleague under the bed, who popped out and reached for our ankles.
The whole walkthrough was full of instances like these, which added up to a near-constant attack experienced alongside the full-on sensory assault of the effects team. Ghoul Brothers delivered plenty of fun and breathtaking frights.
---
Entertainment & Value Score: 8.25
E&V Scores – By Question

E&V Scores – By Attraction

E&V Review:
General admission costs $25. We ran the Ghoul Brothers gauntlet in 17 minutes. That made for an MPD ratio (minutes of in-haunt entertainment per dollar spent) of 0.68. That's lower than we generally like to see — typically we want to have a figure of at least 1.0 — and less than we've been experiencing almost everywhere else this season.
Fast pass is $35, skip-the-line immediate entry is $45. Discounted large group tickets are available for 10 or more. Family group tickets for four through six people are available for Sunday evenings. Watch Facebook for other ticket deals and special offers.
Considering ticket prices went up a few dollars, we felt like we had to rate this category a little lower than last year, which basically had the same length of walkthrough. However, there is still relative entertainment and value to consider. Simply put, Ghoul Brothers offers a superb performance and experience in every category. It merits a visit on that consideration alone.
The attraction is running a blackout event on November 3 and 4. Whether it's for that or next season, get to Ghoul Brothers for a great haunt. Having good ice cream on hand doesn't hurt, either…
---
View Full Score Sheet
---
Pics We Took From Our Visit:
---
---
Guest ReviewsGuest Average: 10 out of 10
Kenny – 10/10 – September 29, 2023The best haunt in ohio. Far surpasses pretty much every other haunt in the Akron-Canton area and …show more been to tons of other haunts and never as impressed as I am at Ghoul Bros!
Carly K – 10/10 – October 31, 2018This haunted house was so realistic! I loved the actors- especially the first zombie girl when I …show more walked in, she scared me. I also liked the clown and girl in barn thingy
Anna G – 10/10 – October 5, 2018This house was very scary and It had be screaming the whole time!! I recommend everyone to come!
Join ourspookyadventures!
We visit Halloween haunted attractions year-round! Follow us for haunted house walkthrough videos, behind the scenes footage, and more!