Green Bay Fear Haunted House – Full Review
Green Bay Fear Haunted House is a Haunted Attraction located in Green Bay, WI.
1950 Bond Street, Green Bay, WI 54303View All Details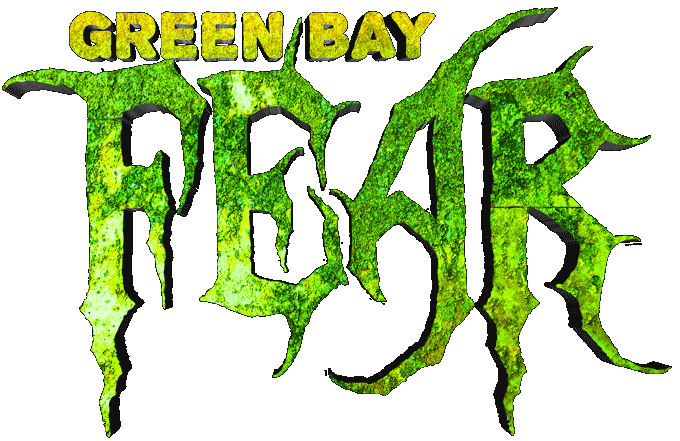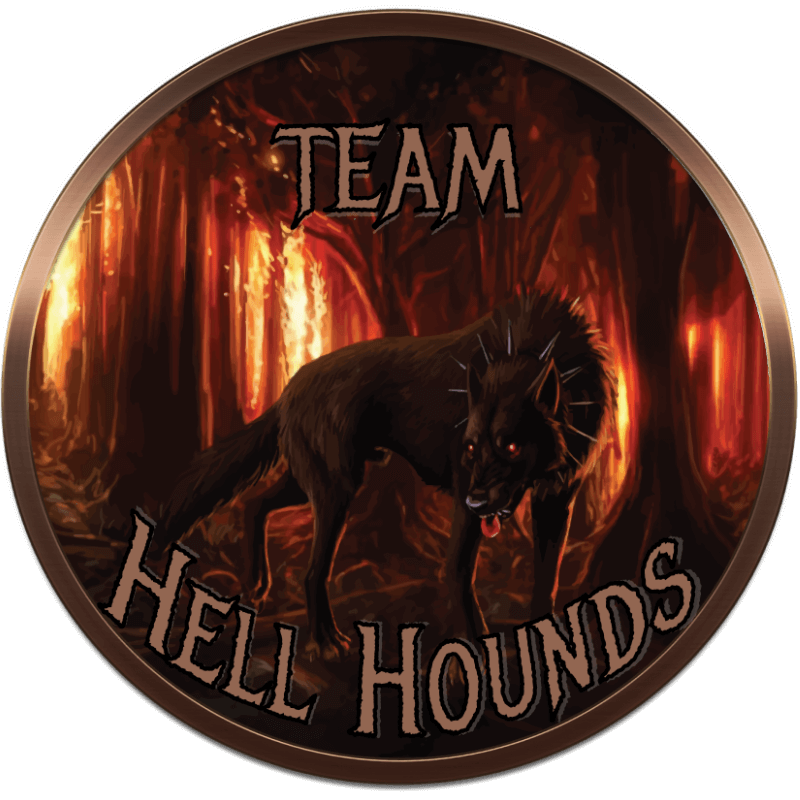 This attraction was reviewed on October 14, 2023 by Team Hell Hounds.
---
About Our Reviews and Rating System
---
Final Score: 8.35
Final Scores – By Category

Final Scores – By Attraction

Summary:
Green Bay Fear Haunted House, otherwise known as GBF, is a multi-haunt attraction located in Green Bay, Wisconsin. Celebrating 20 years of fear, GBF isn't your average haunted house. They donate a majority of their profit to charity, helping sick children get the help they need! The staff and actors of GBF are created solely out of a dedicated group of volunteers who give their time to give you a good scare! Here, you will find some of the most dedicated haunt actors you will find at a haunted house.
In this immersive experience, you will meet Mr. Jingle and be thrown into the chaos his clowns created as they overthrow the funhouse with FEAR! Navigate through the eerie Howling Hallows as you make your way through the haunted forest. Make sure you keep an eye out for B.O.B. and his crew before they come after your feet. Deep in the forest, you'll stumble across Shawano Manor, where you will have to escape the evil running rampant in the halls before you earn your freedom…if you survive.
Whether you are catching your breath after all the chaos or trying to calm your nerves before you descend into the nightmare that awaits, you can hang out in the Midway and check out the Ringmasters performance or Mr. Jingle's show, take photos with some of the actors, grab some food, or even pick up a souvenir of fear at the gift shop. Even if you see one of the iconic cast members perform earlier in the night waiting in line, swing by after the haunts and stick around for another round of performance as this is not found at other haunts and is truly a great, unique form of entertainment in this industry. Also, besides taking photos with actors roaming around, they added a new paid photo op station with a spooky backdrop for you and your guests to utilize.
---
Cast Score: 8.2
Cast Scores – By Question

Cast Scores – By Attraction

Cast Review:
The cast of GBF isn't quite the size of your average haunts, but don't let that deceive you. Since they are all volunteers, they are all dedicated to their roles and do it because they enjoy it. Which, in turn, makes up for the smaller amount of cast. If GBF had more cast members with the same level of dedication throughout, this haunt would have scored much higher in this respective category, as well as improved the final respectable score they received. When entering Mr. Jingle's Funhouse, actors filled the entire haunt from start to finish, but it was, in turn, the shortest haunt on the premises. While in Howling Hollow and B.O.B. Land, there was still a good amount of actors, but we did see a lot of missed opportunities in easily noticeable dead space for how long the sections lasted. Shawano Manor was an improvement compared to the outdoor haunts but still had missed opportunities to fill very well-put-together set designs and give the already amazing actors a tool to use to their advantage.
Mr. Jingle's Funhouse was intense from start to finish! Actors will pop out from below you with high agility, while in another room, you have someone running up full speed in front of you. This haunt was very low on dialogue with how loud the music was, along with animatronics going off. At times, actors still chimed in and were not silent, which just overwhelmed our senses and created such an intense start to the night, being the first haunt you enter.
During the Howling Hallow and B.O.B. Land, actors fit the roles perfectly in what they aimed to be. Someone who excelled in this area was the man stopping us before entering B.O.B. Land. We can only assume this was Bob himself, but this actor demonstrated one of the best convincing dialogue sections we have seen from any haunt. He fit his role perfectly in the area he was working to make us really a part of the show and uneasy in a good way. Another actor you will stumble upon is the woman running to the gallows with hanging skeletons by being more vocal in distress, oddly not talking to us but to herself, giving its own eerie feeling.
The Shawano Manor showcased some of the better cast, in our opinion, with a few exceptions. We noticed a younger kid operating a fake chainsaw in the outside part of the manor who started to talk out of character and took away from the immersion that we just become accustomed to inside the haunt. We also noticed a female cast member working a super cool light tunnel room who did not fit the theme and did not do much of anything other than just stand in the corner, throwing off the immersion as well. This is not the case throughout the entire haunt, as we saw one if not the most impressive performance of the night by seeing the man working the "Frankenstein" laboratory room. It was spot on, and he played his part perfectly that everyone in the group got to see. Keep in mind these are volunteers, and some have more experience than others. Even for some of the less believable performances by a select few, this is still one of the most well-rounded set of actors to find at any haunt.
---
Costuming Score: 8.25
Costuming Scores – By Question

Costuming Scores – By Attraction

Costuming Review:
During all the attractions, we felt each character we encountered fit their role perfectly. Almost all characters had a flow in their costumes head to toe, with a few exceptions on actors with a few pairs of regular tennis shoes that took away from some killer costumes. There was also a character who seemed that a mask they had was a bit too large for their body structure and was fighting to keep it on when giving us a good fright. It was impressive to see some high-quality detail found in many of the characters, from the makeup used to the attire they had on as well. While going through the haunts, we saw good use of masks, mainly in Mr. Jingle's Funhouse, but we would still find characters with masks throughout. Even characters with no masks were detailed extremely well on the face with makeup, such as Bob, who had a large cut on his head with blood from the top of his scalp going down his face!
On the grounds, we noticed a good variety of queue actors throughout the attractions. We noticed a few actors fitting the environment well, such as the clowns you will find before the Funhouse or even the butlers located upon entering the Manor. Two of our notable characters throughout the night in the queue and midway area were the pumpkin king, who carried his staff and was a unique character on the grounds. We also felt the Ringmaster was extremely well done head to toe, highlighting the facial expressions he gave with his makeup and flat-out being an eerie sight to see.
Something we find interesting is that GBF allows its cast to bring their own preapproved costumes. This is noted on the website, but based on what we saw from queue actors to even actors inside the haunts, they have a very good variety of airbrushing techniques, custom cast member outfits, and more. Not all cast members bring their own costumes, as they have a very good makeup and costume department located on the grounds to help staff get into character for the scene they are working in.
---
Customer Service Score: 9.79
Customer Service Scores – By Question

Customer Service Scores – By Attraction

Customer Service Review:
Finding GBF is fairly easy compared to some of the other haunts. GBF is located only a few minutes off an easy freeway exit that is built off of the Beja Shriners location. Once we arrived at the location, signs lead us to park inside a well-paved lot. If you are unable to find a spot in the lot on busy nights, there is street parking along with other lots available to park in nearby. When we first walked to the grounds, our eyes caught the glowing ticket booth. After we met the welcoming staff in the ticket booth, we walked along a small dirt trail laced with blue lights leading us to the front entrance of the experience. Here, we were greeted by the welcoming staff at the check-in booth. They checked us in and gave us a rundown of all they have to offer and pointed us in the direction of either Regular Admission or Fastpass based on which option we had.
From entering the grounds to leaving, we never once felt in danger. We genuinely felt that we were among friends in an environment we have been to plenty of times, which was not the case being first-timers. Throughout the indoor haunts, nothing was out of the ordinary for any tripping hazards except for one area in the Shawano Manor that had a raised threshold at a door that was raised higher than others located in the haunt. This spot is also unilluminated, with no scene details to help alert patrons walking through. Between both outdoor haunts, you are mainly walking on a dirt trail that has a few uneven areas but nothing alarming. Just be aware of your own safety when you walk through the attractions.
Overall, the staff was super welcoming and friendly. They were quick to answer any and all our questions and always ready to help guide us. Even the non-costumed staff had a friendly smile, offered assistance, and struck up casual conversations while we waited to check in or roamed the gift shop. Each staff member on the grounds gave above-and-beyond service, which is not typically found at other haunted attractions. To keep it short, each staff member we talked to treated us as family coming to a reunion. This was our first time here, keep in mind. We were blown away by the hospitality of everyone. We can't say enough about how pleasant it was interacting with the staff, including striking up a long, heartwarming conversation with the security member.
For newcomers, we strongly recommend checking out their official website. It provides overviews of each haunt, offering insights into the haunt's storyline and introduction of the Ringmaster. Within a few clicks, visitors can access the schedule for the GBF, ticket details, directions and address to the event grounds, and links to their various social media platforms. GBF even has a YouTube channel you can find that has videos of attraction reveals, promo videos, and icon reveals. From seeing other haunt websites, GBF does lack extra add-ons that are not needed but are nice to see, such as a media page and online store built into the website, to name a few. However, the biggest item you will not find that is common on many haunt websites is a dedicated FAQS page. This is a downside if you have any other lingering questions that most haunts have answers to, such as if they are open rain or shine, ADA accessible, and other various inquiries. On the flip side, GBF does have its own dedicated volunteer FAQS page answering many questions you may have to become part of the screams. This is not typical as many haunts in the industry pay actors while this haunt is doing it out of the kindness of their hearts for the love of Halloween and the mission behind the haunt. We recommend checking their Facebook page for updates as they are very active on it during the haunt season.
---
Immersion Score: 8.24
Immersion Scores – By Question

Immersion Scores – By Attraction

Immersion Review:
GBF incorporates a combination of horror, suspense, and interactive elements to provide a memorable and immersive haunted experience for its patrons. It doesn't just start at the midway entrance after passing the ticket booth. From the moment you step into the ticket booth line, you become prey to the creatures lurking within the haunt. For us, we had our first-ever run-in with Granny as she stalked the ticket line, eyeing her next victims. Once you pass the ticket booth and make your way to the front entrance of the midway, you will descend into a different world.
After you see the staff at the check-in booth, they will give you the rundown on everything available to do at the attraction. This includes grabbing a bite to eat at the concession stand, visiting the photo op station, taking photos with some of the characters roaming around, or visiting the gift shop. A really unique thing that we experienced was that GBF offers a Ringmaster performance and a Mr. Jingle's show on the Freak Show stage that is surrounded by the queue line, so you don't feel like you are just waiting in a boring line. On top of all that, there are a good number of queue actors roaming around, scaring unsuspecting guests as they wait. We even saw Mr. Jingle himself terrify someone using a port-a-potty with his chainsaw! Overall, the atmosphere before you brave this haunt is one of the better pre-haunt environments we've experienced.
You might ask yourself, how do clowns, haunted woods, Bob's crew, and a haunted Manor all coincide? That's where the Ringmaster comes into play. Charles Fearstein performed an esoteric ritual and sought to unleash Hell on Earth. His incantation summoned a response from the void, which manifested through Shawano Manor. A monstrous silhouette emerged and transformed into a humanoid figure resembling the carnival ringmaster you come to know. Over the past year, the Ringmaster has empowered the sacred 4 with gifts of power, fortune, and unending terror. For Mr. Jingle, a dark carnival was created to provide more victims for the Funhouse. The Ringmaster met with the Demon of Halloween and formed an alliance with The Hallow. In exchange for the Hallows' loyalty, he would help expand the realm of Halloween into otherworldly sectors. In exchange for Bob's allegiance, the Ringmaster facilitated the arrival of more victims, allowing B.O.B. land to thrive and grow, spreading its monstrous influence far and wide. This marked the beginning of a reign of darkness and fear orchestrated by the Ringmaster.
If you skip checking the GBF website, you might not catch the whole story until you meet the Ringmaster in person. Even if you're not familiar with GBF's storyline, it remains a compelling attraction that seamlessly transitions from one haunt section to the next. Knowing the storyline helps enhance the experience and makes you appreciate the set design and characters a little more. Not being told the story on the grounds and only getting glimpses of it from the shows, if any, we feel this is a missed opportunity to not showcase the impressive storyline among the guests actually visiting the grounds as these detailed storylines are not found at many haunts we have been through.
Once you enter, you will embark on the Funhouse, where you will be bombarded with the sound of intense heavy metal music, bright flashing lights, and dense fog. Inside this Funhouse, there is nothing close to fun. You will be thrown into fast-paced, disorienting chaos as you make your way through the havoc created by these in-your-face clowns.
After you escape the chaos, you enter the Howling Hallow and B.O.B. Land. This is a big change of pace from the clowns you just experienced. These are eerie, quieter haunts with fewer actors that are more spaced out, keeping you guessing as to what is hiding in the trees or spooky structures. This is more of a creepy pop-up scare paired with more dialogue from the actors that will have you looking over your shoulder the whole time.
On the last leg of your experience, you approach the Shawano Manor. The Manor has more of a storytelling beginning with more actor dialogue and detailed sets. As you make your way through the Manor, you run into the evil running the halls, crazy scientists, guts, and more! Inside this haunt, you will find extremely well-detailed sets compared to the other haunts offered. At times, there is dead space with no actors, but you will still see some unique animatronics along with other hidden secrets waiting for you inside the halls. Something we saw that did not fit the theming of this specific haunt was the use of a high-tech picture frame that had a jump scare projection with sound. As this was something very cool to see, it felt very high-tech and out of place for the environment it was in, as the room was very aged with cobwebs, old furniture, and theming.
All of these haunts lead into one another, which makes it seem like one experience with small transition areas or queue lines within the haunts. This is a good way to break up the flow and keep the haunts from getting backed up. It starts off by entering the initial queue line, where you see one of the best forms of entertainment not offered at other haunts. GBF does something differently by running a free stage show with icon characters in their storyline to engage with the audience while waiting, compared to seeing typical eye candy from videos played on projections paired with audio. Once you get to the haunt's first entrance, you are greeted by a clown actor and a fire to keep you warm on cold October nights before you enter Mr. Jingle's Funhouse along with a psycho clown from inside the haunt popping in and out of the haunt to keep you on your toes. After you brave the Funhouse, you make your way to the small line to enter Howling Hollows, where you run into another well-themed actor and a roaming manor butler. Be aware during this transition point! The actor of some kind hits a metal bell with a hammer, with little regard to how close patrons' ears are. As someone with chronic ear issues and surgeries, having my head less than two feet away during this unexpected experience was physically painful and really killed the mood entering the next two haunts. Once you complete the Hallows, you stumble into Bob as he accuses you of breaking into his shed and hopping his fence before allowing you to enter his land. This part of the haunt leads you to the front of Shawano Manor, where there is a line that separates Regular Admission and Fastpass before entering. This transition point has a small fire pit to warm up as well. Here, you will be met by what looks to be a servant and Charles Fearstein. After completing the Manor, it spits you out to part of the parking lot. Here, you have the option of parting ways or taking a small, lit blue rope dirt path back to the midway entrance. This is something not found at typical attractions, and it usually ends with you back in the midway with gift shops or other activities to extend your visit or completely ushered away to the parking lot to leave. We recommend you head right back into the midway and catch the shows, hit the gift shop, take photos with characters, or get some food. This option is not as welcoming as being thrown immediately back into the midway, but having the option with a sign is a nice touch than having no other way back inside the midway that is found in certain haunts.
---
Special FX Score: 8.15
Special FX Scores – By Question

Special FX Scores – By Attraction

Special FX Review:
GBF has its fair share of special effects in each of its haunts that give an amplified experience as you make your way through.
Starting off in the Funhouse, loud metal music filled the haunt that could even be heard from outside prior to entry. This really sets the scene for the chaos you are about to walk into and really amps up the experience. Pairing the music choice with the aggressive, in-your-face haunt style really helps get the adrenaline pumping and makes you feel like you are getting ready to fight for your life. As you can imagine, a Funhouse should be full of disorientation. GBF did just that, PERIOD. Walking into the Funhouse was like walking into a different dimension. It's everything you could imagine from a Funhouse overrun with havoc. The set design in this haunt was unmatched. They really set the scene with bright, colorful flashing lights that distract you from unsuspecting scares, copious amounts of fog to affect your visibility, and an array of props that are strategically placed to distract you and add to the experience. Altogether, GBF really hit the nail on the head with this one and made it a well-rounded haunt.
The Howling Hallows had fewer sound effects throughout. The only sound effects that we recognized was a soundtrack of eerie, dramatic music playing as you walk the outdoor paths. We noticed a few areas in this haunt that could benefit from sound effects to enhance the overall experience. Being an outdoor haunt, it primarily featured lightly wooded trails with small building-like structures that incorporated props and smaller designs, as one might anticipate. While we feel that additional sound and sensory effects, such as fog, could elevate the haunt, even with that being said, it's still an enjoyable experience.
B.O.B. Land had more sound effects than the previous Hallow haunt. This section of the haunt had more of an interactive feel to it. It utilized many different sound effects throughout. There were several different music choices from haunted rock style songs playing in part of the haunt and eerie and dramatic suspenseful music scattered through other parts. Alongside the soundtrack playing, there were also a few other sound effects that were used to add to the experience. We noticed that there were a few parts of the haunt that used menacing laugh tracks that raised the hairs on the back of your neck and cracks of thunder to really set the mood to feel like something ominous was about to happen. Those sound effects were paired with props that had sound effects of their own. There was one point of the walk-through that had an old-time radio playing, while another part of the haunt had UFO noises coming from a crashed spaceship. This haunt has a good variety of props, from the UFO with flashing lights to Alice in Wonderland vibes in select areas. However, this haunt was lacking in the use of sensory effects as it didn't use fog to hide scares or many lights to add an effect of keeping you fully immersed.
The Shawano Manor, on the other hand, had a good amount of sound effects used throughout the building. A notable effect we remember was the electricity sound effects used in the "lab" area. This was a more detailed haunt from start to finish. They did a very good job designing the interior of this Manor. It really felt like we were in an old mansion. The only downside I had about that was the animated scare coming from the picture on the wall didn't feel like it belonged. You will also encounter a few other special effects throughout, such as a theatrical beginning of a fireplace opening to crawl below to start your journey. In addition to the fireplace, you will see a monster attempting to be brought back to life, enter a light tunnel that feels like it goes on forever, and even fake thunder noises creating a sinister ambiance.
---
Scare Factor Score: 7.81
Scare Factor Scores – By Question

Scare Factor Scores – By Attraction

Scare Factor Review:
While completing each haunted attraction, we were surprised at how well the actors delivered scares not just to our Team but to all members of our group walking through. From leading in the front for a few of the haunts, I got an unexpected amount of jump scares, as well as the people in the middle or back of the group. Even in holding sections throughout the attraction and being paired with new groups for a few of the haunts, I was not in the front, but the actors still delivered scares to everyone going through, including myself in the middle. It was a sight to see with our last group through Shawano Manor, where a few others with our group were screaming non-stop. Being someone who does not scare as easily, I have not seen many haunts be able to scare other patrons non-stop through one of their haunted attractions.
Having an outdoor haunt mixed with an indoor haunt can really give a different outlook on scares. The indoor haunts offered here provide a much more confined space for actors to hide and use set designs to their advantage. It was much harder to spot the actors being below us at times, coming from the sides or even above us throughout all four haunts. Our Team did feel like the two outdoor sections offered less Scare Factor by being much more open and easily able to see upcoming scares at times. The use of some outdoor huts, facades, and other items did help prevent seeing some of them ahead but could not prevent all upcoming scares. Having little to no fog in the outdoor section also diminishes the effect of being scared by seeing what is coming.
With four different types of haunts, GBF does well in targeting an array of people's fears, from the phobia of clowns, being inside a haunted mansion, or even roaming an infested woods of creepy creatures. We will say that Mr. Jingle's Funhouse was the scariest in our opinion. The use of special effects paired with actors and even animatronics gave this haunt a chaotic feel. This haunt was all gas and no breaks from the minute you step foot inside.
While visiting any haunted attraction, you expect a form of a grand finale completing each haunt that is offered. GBF lacks this element in their arsenal besides in Mr. Jingle's Funhouse. During the end of Shawano Manor, The Howling Hallow, and B.O.B. Land, there appears to be little consideration of this aspect of the haunt. It really is a missed opportunity, especially completing the final haunt Shawano Manor, as you get put into the parking lot with the option to walk back into the grounds to see the gift shop. However, the finale in Mr. Jingle's Funhouse was one of the best. The use of multiple special effects in a crazy room and an intense actor made this stand out, not just for this location but above many other haunt industry finales that are boring and overdone. Having this category improved in the future would jump the Scare Factor score up, along with improving the Final Overall Score of this haunted attraction.
---
Entertainment & Value Score: 8.62
E&V Scores – By Question

E&V Scores – By Attraction

E&V Review:
During our trip to GBF, we spent a total time of 2 hours on the grounds, including all attractions, wait times, watching the stage shows, and exploring the gift shop. Each haunted attraction averaged around 6-7 minutes except for Mr. Jingle's Funhouse, which only took us 2 minutes to complete. This was unfortunate as we felt this haunt was the best from start to finish, and our Team wished the haunt was extended. That 2 minutes was of high intense quality and did not disappoint. Between all four haunted attractions, it took us a total of 19 minutes. With the price of Regular Admission at $20, this gives GBF a $0.95 minute per dollar rating. This price point is a tad higher than some surrounding haunts.
GBF only offers two ticket options when visiting their attraction. Option one is buying Regular Admission at $20 before tax/fees. The other option offered is Fastpass Admission, which is $30 before tax/fees. With any and all haunts, I always recommend buying a Fastpass if offered, especially on busy nights. For Fastpass, only a $10 upcharge, it is reasonably priced compared to other haunted attractions in the area. It is important to note that it is cash only on the event grounds, and you may only use your credit card if purchasing tickets online in advance.
When on the grounds, GBF offers a gift shop with a variety of products to purchase. They also offer a concession stand for food/drink to purchase. On the premises, they have a new photo op station where you can take pictures but for a charge. The only non-paid extra you get when visiting the grounds is watching the running stage show from Mr. Jingle, The Ringmaster, or even the nurse. When the show is not running, they incorporate an eerie ambiance by the music selection through the speakers.
Besides offering the meat and potatoes, GBF also offers a few additional events. GBF has a Kids Day event from 2 PM – 5 PM only on Saturday, October 21st and 28th. Tickets for this event are $5, no matter the age. On the Kids Day event, you get to walk through the haunted attractions while they are toned down from the scary. This is stated as a friendly Trick-or-Treating experience, so make sure you dress in your best costume. Another event offered is "The Apocalyptic Sideshow" during the regular event hours on October 27th & 28th. This event is a special performance on the center stage that already hosts impressive sideshows by a few iconic cast members located at GBF. In addition to these events, they offer private and corporate parties that are available by appointment. If you are looking for a Halloween-themed wedding or costume ball to more, be sure to reach out and see what they have to offer.
All in all, GBF needs to be on your haunted house list this year if you have never been. They have an impressive lineup of attractions with amazing actors. This event is presented by the Beja Shriners, who are doing this voluntarily. This group offers support to over 20 hospitals dedicated to improving the lives of children. Parts of tickets purchased through the season go to supporting the kids, and the mission Beja Shriners are backing. At the end of the day, you are getting to see a fabulous haunted attraction while helping support a mission for kids.
---
View Full Score Sheet
---
Pics We Took From Our Visit:
---
---
Have you visited this attraction?
Join ourspookyadventures!
We visit Halloween haunted attractions year-round! Follow us for haunted house walkthrough videos, behind the scenes footage, and more!