Halloween Hollow – Full Review
Halloween Hollow is a Haunted Attraction located in Silver Point, TN.
14400 Old Baxter Road, Silver Point, TN 38582View All Details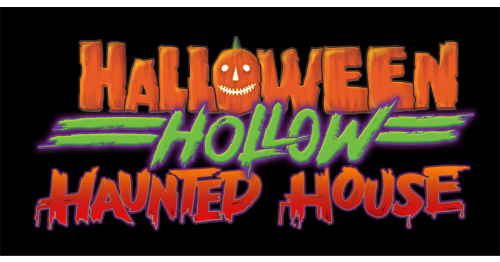 Features:

Free Parking, Restrooms/Porta Potties On-Site, Handicap Accessible, Food/Concessions, Gift Shop/Souvenirs, "Old-School" (Low Tech), You will NOT be touched, Movie Characters, Original Characters, Uncovered Outdoor Waiting Line, All-Outdoor Attraction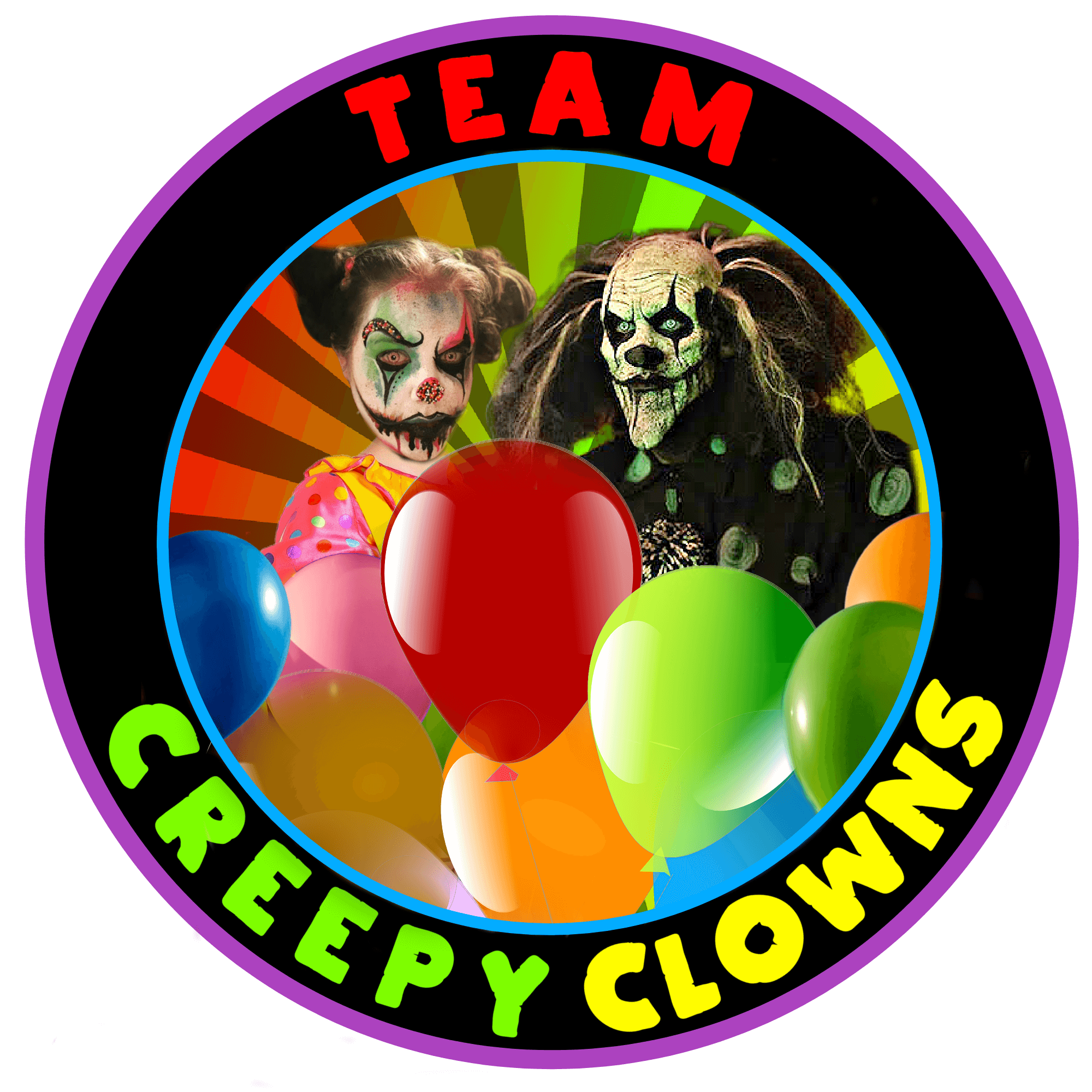 This attraction was reviewed on October 20, 2023 by Team Creepy Clowns.
---
About Our Reviews and Rating System
---
Final Score: 6.38
Final Scores – By Category

Final Scores – By Attraction

Summary:
Halloween Hollow, situated on a sprawling 200 acres in Silver Point, Tennessee, is a haven for fun and spooky fall attractions. A short drive from Nashville, it beckons with a plethora of activities, ensuring there's something for everyone. Among its offerings are a fortune-telling feline, a pumpkin patch, laser tag, an escape room, a movie experience, a stage show, a scream-free corn maze, dozens of photo op sets, and not one, not two, but three haunted houses. With such a diverse range of attractions, you could easily spend hours immersed in the Halloween Hollow experience—assuming, of course, that you're not too afraid!
---
Cast Score: 6.47
Cast Scores – By Question

Cast Scores – By Attraction

Cast Review:
As we ventured through Halloween Hollow's three haunting attractions, the cast delivered an eerie ambiance with their enthusiastic and spine-chilling noises. In the realm of Big Top Meats, a horde of seven or eight clowns, each with a sinister agenda, lurked in the shadows, not hesitating to express their intentions. Among them, one actor wielded a kazoo-like device beneath their mask, introducing a unique and unsettling auditory element to our suspenseful journey.
In Video Slashback, Rewind, the front-of-house actor engaged us in a clever quiz about the movie Gremlins, weaving an interactive thread into the haunt experience. At the entrance to The Dark Raven, the front-house actors set the stage with their creepy demeanor and otherworldly sound effects, intensifying the anticipation of what lay ahead.
While the cast's sounds were masterfully executed, we longed for more varied interactions and engagement as we traversed the haunted landscapes. Many actors opted for stares, loud screams, or impactful bangs, leaving room for an even more diverse and immersive encounter.
---
Costuming Score: 6.35
Costuming Scores – By Question

Costuming Scores – By Attraction

Costuming Review:
In Big Top Meats, the haunt was exclusively populated by clowns, both masked and with one using makeup. While clowns are fitting for the Big Top theme, a greater variety in masks and makeup would have added more diversity. The clown clothing was well-executed and aligned with the theme.
In Video Slashback, where the focus is on movies, we expected to encounter costumes from recognizable films. However, the online story led us to fictional movies, which clarified some aspects. A standout was a half-face pirate mask worn by someone in pirate attire and a bandana. On the other hand, the Michael Myers encounter didn't quite match the expected size and build of Myers.
Moving on to Dark Raven, the haunt showcased impressive period-type costumes, featuring long white dresses and an individual in an old, distressed suit straight from the coffin in the graveyard scene. The few queue actors observed seemed to seamlessly fit into the theme for each house and were also adorned with masks.
---
Customer Service Score: 10
Customer Service Scores – By Question

Customer Service Scores – By Attraction

Customer Service Review:
Arriving at Halloween Hollow was a straightforward process, with the GPS guiding us to the grassy parking lot, where attendants efficiently directed us to our designated spaces. We then followed the path to the well-lit ticket booth, and after engaging in a friendly chat with the staff, we proceeded through the large pumpkin arch leading to the midway.
At the entrance, we encountered a very friendly and helpful guard who provided detailed information about the evening's activities and what was included in the ticket price. For those seeking information on dates, prices, and the full array of offerings, the haunt's website served as a comprehensive resource. Additionally, engaging reels and updates could be found on their social media channels. Given that Halloween Hollow is an outdoor haunt, ADA information could be conveniently accessed under their FAQ section for those with specific needs.
---
Immersion Score: 6.88
Immersion Scores – By Question

Immersion Scores – By Attraction

Immersion Review:
Upon reaching the midway at Halloween Hollow, we found ourselves immersed in a bustling atmosphere. A movie screen, slightly obscured by fog, showcased old Beetlejuice cartoons, adding a nostalgic touch. The Inferno Freakshow performed fire shows on the hour, adding an element of excitement to the scene. Photo op places, including one inspired by Ghostbusters, dotted the area, providing opportunities for memorable snapshots.
Entering Big Top Meats, we initially saw the back of a tractor-trailer loaded with boxes of meats. However, the immersion faltered as we encountered open walls and limited set design. With only two and a half minutes inside, it was challenging to become fully absorbed in the experience. Moving on to Video Slashback, the setting of an old video store from the 80s, complete with a large VHS tape door, created a more immersive environment. Outdoor movie scenes featuring old boats, a broken pirate ship, and the front facade of the Myers residence contributed to the overall atmosphere. However, an unexpected moment of actors jamming out and dancing to a remix of the Freddy Song at Michael's house added an amusing but mood-breaking element.
Dark Raven's exploration of the manor and greenhouse sounded captivating, but the intrusion of a manager asking an actor about a break did pose a significant mood breaker. Striking the right balance between actor needs and maintaining the immersive experience is crucial for an effective haunt. Overall, it seems like Halloween Hollow offers a diverse range of experiences, with some areas excelling in immersion and others facing issues.
The exit strategy for all three haunts was well-executed, seamlessly transporting us to different spots on the midway.
---
Special FX Score: 4.78
Special FX Scores – By Question

Special FX Scores – By Attraction

Special FX Review:
While strolling through the midway at Halloween Hollow, the sounds of the season surrounded us. However, the absence of significant music or atmospheric sounds was notable, with the exception of the numerous chainsaws echoing through Big Top Meats. Video Slashback incorporated eerie music, and Michael's house featured lively party music, as mentioned above. Dark Raven stood out for its effective use of old-timey creepy music, enhancing the haunting experience.
Notably, all three haunts lacked animatronics. While this isn't necessarily a negative aspect, the addition of more dynamic elements could have heightened the overall experience. The set design in Video Slashback was commendable, capturing the essence of an old-school video store with real movies on the shelves. Dark Raven impressed with its inclusion of numerous old items in the rooms, creating an atmosphere akin to walking through an abandoned greenhouse with dead, rotting plants.
---
Scare Factor Score: 5.93
Scare Factor Scores – By Question

Scare Factor Scores – By Attraction

Scare Factor Review:
The pressing question on everyone's mind is whether it was truly scary. While there were moments that made us jump and utter a few not-so-kid-friendly words, the overall scare factor was somewhat diminished by the immersion issues mentioned earlier, coupled with a lack of impactful sounds and effects. The cast did manage to deliver scares, employing a mix of jump scares and intense sounds.
The most effective scares came from hidden, unexpected scares from behind, catching us off guard. However, the variety in scares was somewhat limited, and we wished for more collaboration among actors to create distractions, offer scares from different angles, and offer more verbal interactions. Among the three haunts, the finale in Big Top Meats stood out as the best, featuring clowns armed with chainsaws—a classic fright-inducing combination. Unfortunately, we couldn't recall a memorable finale in Video Slashback, and the conclusion of Dark Raven felt somewhat delayed. As we exited, contemplating whether another house lacked a finale, the unmistakable sound of a chainsaw emerged, though it was too late for an in-haunt impact.
---
Entertainment & Value Score: 5.73
E&V Scores – By Question

E&V Scores – By Attraction

E&V Review:
Halloween Hollow provides various ticket options to cater to your haunting preferences. Opting for the combo ticket for all three haunts, we spent $30. However, the total time spent in the haunts was a brief 15 minutes, resulting in a Minutes per Dollar (MPD) ratio of 0.50—half the average of 1 MPD. While the ticket includes additional attractions like the feline fortune teller, a movie, the Inferno Freakshow, a non-scary corn maze, and fire pits, we chose to skip the fortune teller due to the long line and the informed duration of 5-10 minutes per person.
If you're seeking an evening of entertainment at the haunt with various activities, this price point and the included offerings might align well with your expectations. However, for those primarily interested in the scare factor and thrill, the cost may feel a bit high for the time spent inside the haunts themselves. Alternatively, one-and-done tickets are available at $15, allowing you to choose a single house for a more budget-friendly option.
---
View Full Score Sheet
---
Pics We Took From Our Visit:
---
---
Have you visited this attraction?
Join ourspookyadventures!
We visit Halloween haunted attractions year-round! Follow us for haunted house walkthrough videos, behind the scenes footage, and more!