Halloween Horror Nights FL – Full Review
Halloween Horror Nights FL is a Haunted Attraction located in Orlando, FL.
6000 Universal Blvd, Orlando, FL 32819View All Details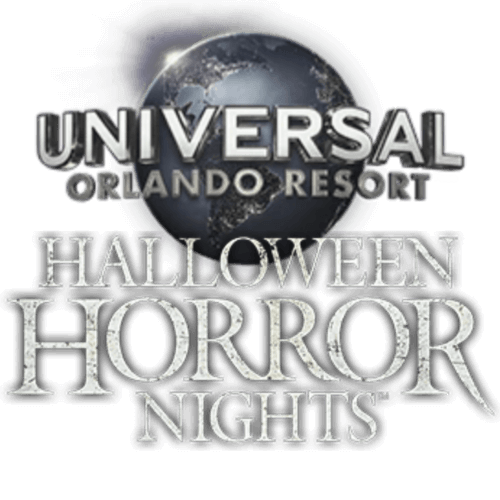 Features:

Paid Parking, Handicap Accessible, Food/Concessions, Gift Shop/Souvenirs, Optional Games/Midway, "Hi-Tech" Attraction, You will NOT be touched, Movie Characters, Original Characters, Indoor/Outdoor Waiting Line, Indoor/Outdoor Attraction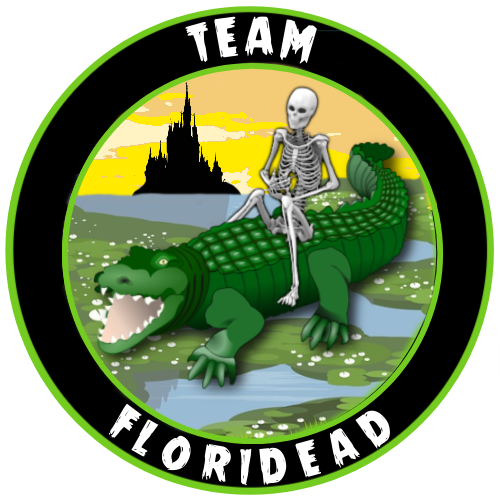 This attraction was reviewed on September 9, 2022 by Team Floridead.
---
About Our Reviews and Rating System
---
Final Score: 8.06
Final Scores – By Category

Final Scores – By Attraction

Summary:
Universal Orlando's Halloween Horror Nights (HHN) is back for its 31st year of terrorizing Central Florida. After a daytime event in 2020 and a year with COVID-19 modifications in 2021, the event has returned to full force in 2022 and is one of the strongest years to date. For their 31st year, traditional Halloween and everything that makes the holiday so great is at the front and center of the event. The Pumpkin Lord, a character from last year's hit haunted house, The Wicked Growth: Realm of the Pumpkin, is back and presides over the event. Perched in his pumpkin at the entrance of the scare zone Horrors of Halloween, he's there to kick off the event each evening and has brought forth the terrors in the street this year: Killer scarecrows (Scarecrow: Cursed Soil), a sorceress and her minions (Conjure the Dark), the spirits of a cemetery (Graveyard: Deadly Unrest), and children turned murderous by a candy company's sweets (Sweet Revenge). The event features 10 houses with a healthy mix of original content and intellectual properties, five scare zones, and two shows.
The shows at HHN31 are not factored into our scores, but we did want to bring them up. The first, Ghoulish!: A Halloween Tale, takes place in Universal Studios' lagoon. This water show narrated by the Grim Reaper features lights, sound, water, and projections all blended together for 15 minutes of pure fun. It's a guest favorite at the event and we recommend finding a spot roughly 15-20 minutes before the show begins. The second show, Halloween Nightmare Fuel: Wildfire, is a tighter version of Halloween Nightmare Fuel from 2021. The show is filled with pyrotechnics, illusions, aerial works, body contortions, and enough fire to burn off your eyebrows. We recommend arriving 20-30 minutes before the show begins to ensure a seat for this popular show.
It's hard not to get teary-eyed when the gates of HHN open for the first time each year. The event has won Amusement Today's Golden Ticket Awards for 13 years now and it's rightfully deserved. While you won't get the intimate feel of a local haunt and you'll be surrounded by thick crowds, you're going to feel like you stepped into the horror movie of your dreams. HHN 31 is going to be one for the books and a year that many fans look back on. Welcome back, Halloween Horror Nights. It's good to have you home again.
---
Cast Score: 7.85
Cast Scores – By Question

Cast Scores – By Attraction

Cast Review:
The cast is the blood flowing through the veins of Halloween Horror Nights. Hundreds of scareactors are hired each year to bring the event to life and their dedication to the art of the scare shows. You'll find actors hidden above you in the ceiling, standing 6-8 feet tall beside you on stilts, or even flying/floating towards you underwater in "Dead Man's Pier: Winter's Wake". As Orlando locals, we're lucky to be able to go back to the event week after week and watch the cast grow stronger and more comfortable in their roles. By the second week, everyone has fallen into their groove and you can start to see new characters grow and develop into iconic staples of the event. This is most evident in the scare zones where the actors have more space to roam, interact, and use the streets of Universal Studios to their advantage. We've noticed the actors are more aggressive this year and some of that could be due to the theming of the scare zones.
In the houses, specifically "Hellblock Horror", we found there to be awkward gaps where scareactors were missing. It could have been due to a cast change, short staffing, or even the ongoing pandemic, so it's hard to determine the cause.
We do have to give a special shoutout to the cast of "Bugs: Eaten Alive". You enter the house and walk into a showroom complete with a Vanna White-esque host trying to sell Extermin-Air, which is meant to be a spray pesticide controlled through a panel installed in your home. Things go terribly wrong (as one would expect) and a green gas begins to seep out of the Extermin-Air product causing a full on meltdown. The actress sells the hell out of the concept and makes it a pure riot. Things only go up from there as the gas has mutated the bugs and made them larger than life. They've escaped and are ready to feast. Actors are placed into giant bug costumes ranging from a cockroach to a grub worm. The cast finds a way to dig into the tongue in cheek concept while also making it scary as hell. It's this commitment to storytelling that really makes the cast at HHN standout and deliver an unforgettable experience to all visiting guests.
---
Costuming Score: 8.16
Costuming Scores – By Question

Costuming Scores – By Attraction

Costuming Review:
Masks, prosthetics, makeup, and blood galore! All costumes that we saw were will fit, secure, and had no glaring issues. Costumes were wholly appropriate for each scare zone and haunted house, and each costume served to further the storyline and theming instead of taking away from it. HHN uses a wide variety of masks, prosthetics and airbrushing on their actors, so there is always something new and grotesque to look at and nothing looks the same.
The only place where the costumes feel slightly askew is in "Hellblock Horror." The prison setting is dark, grungy, and rundown and features a wide variety of monsters who were locked up but have now escaped. Fans of HHN will recognize tons of old characters from houses and scarezones in years past sprinkled through the cell blocks but you can't help but think they don't all fit in. While the monsters looked good, all of the costume choices didn't work for us.
The costumes in the "Conjure the Dark" scarezone are beautiful, frightening, and will take your breath away. In this scarezone, a sorceress has conjured creatures from other dimensions that are pure nightmare fuel. We highly recommend visiting the area just as the sun is setting so you can truly marvel at the craftsmanship of the costumes and makeup designs. All of the costumes in "Graveyard: Deadly Unreast" have a dirty, ethereal glow to them, which is fitting as it's ghosts in a graveyard. In "Scarecrow: Cursed Soil", not only will you encounter scarecrows as expected, you'll run into killer crows looking to take a peck at you and, our personal favorite, a stalk of corn. Yes, there is a scareactor dressed up as corn and it's just as incredible as it sounds.
We encourage arriving at HHN at park open if you can. It's your chance before the sun goes down to really take in all of the details of the costumes at the event. If you can attend the event for more than one night, make sure you spend time sitting in each scare zone to see the costumes against the show lighting. There's beauty in the horror and the costumes are works of art that deserve to be seen.
---
Customer Service Score: 9.24
Customer Service Scores – By Question

Customer Service Scores – By Attraction

Customer Service Review:
From the moment you pull into Universal Orlando Resort to the moment you step foot in the front gates of Halloween Horror Nights, you'll feel welcomed by all of the Team Members. After parking, you'll go through an extensive, but efficient, security check before making your way into City Walk. It sets the night up for success knowing Universal Orlando has your safety and the safety of all the Team Members running the event as the top priority. If you're bringing in water bottles (it's important to stay hydrated in Florida heat), make sure you don't open them until you get through Security or you will have to throw them out. For the first time ever, security cameras have been installed in every room of the haunted houses to ensure the safety of the scareactors inside. House attendants make it a point to turn the camera feed towards guests walking into each attraction to drive the point home. It's a welcome addition and we're so glad they've been added.
Universal makes it easy to access park maps and wait times throughout your evening. Pick up a park map at the front gate or at any gift shop, download the app, check out the pop-up directional signs exclusive to the event, or make your way to the many wait time boards scattered throughout the park to figure out the next haunted house you want to tackle. Set yourself up for even more success by visiting the HHN website before you arrive. The website breaks down each house, scare zone, and show so that you have the basic knowledge of each attraction before entering it.
All in all, we have no complaints about the customer service at HHN and think it's one of the high points of the event.
---
Immersion Score: 7.73
Immersion Scores – By Question

Immersion Scores – By Attraction

Immersion Review:
Simply put, there is nothing like Halloween Horror Nights and we believe everyone must experience the event for themselves at some point in their lives. From the moment you round the corner and come face to face with the facade of one of their 10 houses, you're immediately immersed in the storyline and dropped into your worst nightmare.
Each year, HHN features a mix of IP's (Intellectual Properties) and original houses. Universal Orlando's original houses are always the highlight of the night and where the event truly shines. It's storytelling at its finest and, for 2022, the event has six original houses, which to most HHN's fans is a dream come true. The houses this year tackle bugs gone wrong, a post-apocalyptic New York City, a haunted New England fishing village, a prison where all of the monsters have escaped, a Latin American village where the chupacabra resides, and a 1920's speakeasy run by a coven of witches.
This year, "Dead Man's Pier: Winter's Wake", is one of the most jaw-dropping, fully immersive, and hauntingly beautiful houses we have ever seen in the 19 years we've been attending the event. The house is based on the scare zone "Dead Man's Wharf", which was featured at Halloween Horror Nights 26 in 2016. That's right, a scare zone from six years ago has been fleshed out fully and transformed into a house. HHN lore runs deep and once you head down the wormhole, you'll be lost in full HHN immersion and have an even more enjoyable experience at the event. The house is set in a New England fishing village and you'll navigate various parts of the wharf as the ghosts of the undead fishermen rise from the sea to claim their next victim. To say any more would spoil the house and we believe it's best to go in as blind as possible.
For fans of the IP's this year ("Halloween", "The Weeknd: After Hours Nightmare", "The Horrors of Blumhouse", and "Universal Monsters: Legends Collide"), you won't leave disappointed. "Halloween" drops you right in the footsteps of Michael Myers when he was six years old and murdered his sister Judith up through the night he stalked Laurie Strode and murdered her friends on Halloween in 1978. You'll walk into scenes straight out of the classic film and end up on the front steps of the Myers House. This is pure immersion at its finest.
Also, for the first time in the history of the event, the famous Tribute Store (located in the queue of Revenge of the Mummy) ties directly into the scare zone "Sweet's Revenge." Pick up some of Major Sweet's diabolical treats and then walk out into the street to watch the madness unfold.
For those who have not attended HHN before, don't expect queue immersion before you get into the house unless you attend in October. As the event progresses and the crowds grow even larger, Universal typically projects movie clips, trailers, or even content related to the house on building walls to help pass the time or introduce you to the story. Once you're out of the house, you're either dropped back into a scare zone, in front of a bar or food tent with snacks themed to the houses or scare zones, or a merchandise stand. There's truly something for everyone's immersion level at HHN. Check out what we found to be the top three immersive houses at HHN 31. If you attend, leave us a comment and let us know which houses rank in your top three!
1. "Dead Man's Pier: Winter's Wake" – 9.15
2. "Bugs: Eaten Alive" – 8.4
3. "Fiesta de Chupacabras" – 8.35
---
Special FX Score: 8.2
Special FX Scores – By Question

Special FX Scores – By Attraction

Special FX Review:
From full-scale puppet chupacabras in "Fiestas de Chupacabras" to moving subway vehicles in "The Weeknd: After Hours Nightmare" and even a full-scale ship actively sinking underwater in "Dead Man's Pier: Winter's Wake," Halloween Horror Nights is sure to whet your special effects appetite. Since Universal is a major film studio, the budgets for the houses are high, and no detail is left unturned.
The special effects are meticulously placed to enhance the scare factor and go one extra step to drive home the immersion of the event. Actors are hidden in their boo holes and are typically given a trigger which they push to activate sound and lighting effects to accompany the scare. The result is an assault on multiple senses and it mainly works. HHN is great with diversions and uses the Pepper's Ghost effect, scrims, and simple mirrors to force your eye one direction while a scare is coming from another. Water is sprayed on your face to simulate blood, fog effects are scented to convey rotting flesh in Fiestas de Chupacabras or the pine scented bug repellant in "Bugs: Eaten Alive", and you're rained on in "Dead Man's Pier: Winter's Wake" since it's set on a dark, winters night in the middle of a storm. Halloween Horror Nights continues to push the envelope with their special effects every year and we can't wait to see what's in store for 2023.
---
Scare Factor Score: 7.43
Scare Factor Scores – By Question

Scare Factor Scores – By Attraction

Scare Factor Review:
Make no mistake, Halloween Horror Nights is scary. Since each scare in the house is accompanied with a light and/or sound effect, you're bound to be startled even if you walk through with your eyes shut. The ending of "Universal Monsters: Legends Collide" featured several rooms of The Wolf Man, The Mummy, and Dracula tag teaming up on our group at the same time the monsters fought each other for an amulet. It was a scare assault unlike any we have seen at HHN and it was terrifying.
On the flip side, after several house walk-throughs, you can start to predict where the next scare may be coming from, and some of that has to do with the continuous conga line through the houses. HHN can see a capacity of over 29,000 people a night so, while it would be nice to be pulsed through the houses, the event is too large at this point to provide that exclusive experience. Consider HHN a victim of its own success.
One thing that has seemed to change this year is the operation management at all ten houses. In years past, haunted house attendants would be stationed throughout the house and verbally push you through the house if you moved too slowly. Occasionally, they'd have light wands to really drive the point home. This year, the house attendants are passive and your experience inside the houses is all the better for it because you're no longer taken out of the scare.
Everyone is scared of something different and HHN does a great job of presenting ten houses that hit on a variety of different fears. Everyone at Team Floridead was split on what was the scariest house so, for this review, we decided to list our top three scariest houses.
1. "Universal Monsters: Legends Collide" – 8.65
2. "Dead Man's Pier: Winter's Wake" – 8.45
3. "Descendants of Destruction" – 8.15
With a great blend of floor-to-ceiling scares, pitch black hallways, SIF (stuff in face), drop walls, as well as water, lighting, smell, and sound effects, expect a very scary but highly theatrical and fun evening at Halloween Horror Nights 31.
---
Entertainment & Value Score: 8.4
E&V Scores – By Question

E&V Scores – By Attraction

E&V Review:
The entertainment at HHN can't be beat but it does come with a hefty price tag. Single night tickets for the event begin at $73.99 but can be as much as $129.99 when purchased at the front gate. In addition, you can add on a Halloween Horror Nights Express Pass which begin at $129.99 and, at the time of this writing, go up to $219.99. Express passes are a big investment, but if you're only attending one night, we highly recommend picking up the add-on to save time in lines and enjoy more time getting scared. While it's a very expensive purchase, the value you receive and the details you'll experience are top-notch and you'll walk away feeling like you got your money's worth.
Pro-tips: You can purchase a discounted HHN Express Pass starting at 11:00 PM nightly. Attending more than one night? We recommend purchasing a Frequent Fear Pass which grants you access to multiple nights of the event. Team Floridead each purchased a Frequent Fear Pass + Express which grants us access to every Sunday – Thursday event night plus opening weekend and gives us Express access on each night. While the pass cost over $500, it breaks down to a little over $18 a night which is a fantastic deal.
During the day, take advantage of the Halloween Horror Nights Behind the Screams: Unmasking the Horror Tour. You can choose between a 3 house or 6 house V.I.P. lights-on tour for an inside look at the details and backstories of select haunted houses.
---
View Full Score Sheet
---
Pics We Took From Our Visit:
---
---
Guest ReviewsGuest Average: 4.67 out of 10
Matt – 5/10 – October 2, 2016Very rude staff, hard to find the food you want, staff not very knowledgeable about food locations, …show more too many kids running free with no parental supervision. Very inaccurate wait times. Have had some very good times over the years. Seems less effort is being put into the scaring of guests. Scare zones are getting really old. Severe lack of enthusiasm
Jesse Stoll – 360 America Haunt Tour – 5/10 – October 10, 2015Ticket Price: $222 (FL resident and Express Pass) Est Wait Time: 45 min – 2 hours without express …show more *5 – 15 min max per haunt with express (9 total houses and 4 non-existent scare zones) Highlight: The Body Collectors lent a few scares with up close encounters and yanking / grabbing innocent victims and cutting their throats and the beautiful Shadybrook Asylum façade with the dreary snow effect added a nice touch. In One Sentence: Each year the HHN scare factor and attention to detail has taken a notch down from the early days of the original Jack and Eddie to a point now that it has really only cornered itself as a teenage hangout and cheese fest. *Also more expensive than ever before so that lent even more to the disappointment Aesthetics (7) (Costumes, Actors,Special EFX, Décor, Props, Set) The Story (4) (The Plot, Creativity) Intensity (4) (Scare Factor, Extremities) The Bottom Line Rating(Overall): 5 In 2015 360 America Haunt Tour visited 46 Haunts, 18 Attractions in 1 Month! If you have any questions feel free to email the review author at: jstollbbr@yahoo.com
Tara – 4/10 – October 22, 2022I've gone to HHN in 98,00,01,02,03,09,10,11,15. It has changed significantly throughout the years. …show more 2001 was by far the best out of the years I've attended. The years of Jack were great. The streets used to be dark,eerie, and scary. Now they are lit up and overcrowded. The scare zones are non existent. There are props, uesy, but they are too lit, and fogless. The days of the foggy, scary strobe lit scare zones have been long.gome. Why?!? It feels more like a kid friendly Halloween carnival and a teenaged rated 13 scare factor. The full liquor bars are far and few between where there used to be portable bars everywhere. I don't consider their rum or gin punch bars a bar. The houses are too lit. They lack darkness, hanging props of the past, fog and strobe lights. They are predictable and fairytale like instead of creepy or scary. There are a few rooms here and there throughout that are creepy/scary, but no more than one or 2 per house of lucky. Where are the earlier years had houses that literally scared the crap out of you due to the darkness and or strobe lighting and fog with an actor appearing and disappearing in slow motion in between a strobe. The costumes,and makeup are amazing. I do see the special effects.and efforts made within the houses by the actors. They get a 9. The too lit, fog & strobeless rooms throughout lowers it to a 5 in comparison to the early years. The scare zones and overly lit streets are the biggest disappointment though. The actors are few and lacking of energy or scares. Little to no fog and zero strobe lights. It felt like a kid Halloween carnival tbh. Scare zones get a 1. We were highly disappointed. I brought 7 ppl who had never been, and I really vamped up how eerie the park is and how the scare zones are the best part..only to be proven terribly.wrong without a single scare zone with fog to walk through. We saw a cpl actors sit aside the zone for 20 min without making a single effort. It was beyond disappointing, especially after.spe ding over $1600 for the family to come. Everytime I go, the scare zones become less and the park is more.lit up. Bring back the days of the real horror. Where a.momsters face would appear out of the fog in slow motion due to the strobe light only to disappear on the next blink of the strobe. Stop trying to save a buck by selling liquorless punch and bring back the portable bars. Save the buck on the electricity and bring back the darkness. Stop overcrowding the park. I remember the years where it was possible to sell out before it got to the point of an average weekend night now. The prices are outrageous, but would be worth it if they brought back the old and got rid of the childlike new. Jump scares are nothing without eerie lighting, fog, darkness, and music. The park used to be filled with eerie,creepy or even grim music. Not cheery, happy, carnival New age stuff with monsters laughing and skipping in the streets,or even yawning looking bored in the corner. I shouldn't have been able to see them all at once across the street..where the heck was the FOG?! BRING BACK THE HALLOWEEN VIBE PLEASE! INSTEAD OF THE ADOLESCENT BRIGHTLY LIT KID FESTIVAL! WHAT HAPPENED TO HALLOWEEN 'HORROR' NIGHTS? THESE DAYS IT'S MORE LIKE UNIVERSAL'S HALLOWEEN NOT SO SCARY HALLOWEEN HORROR NIGHT PARODY SPOOF. Bring back the horror! Bring back the haunted park,not just the houses.