Halloween Horror Nights FL – Full Review
Halloween Horror Nights FL is a Haunted Attraction located in Orlando, FL.
6000 Universal Blvd, Orlando, FL 32819View All Details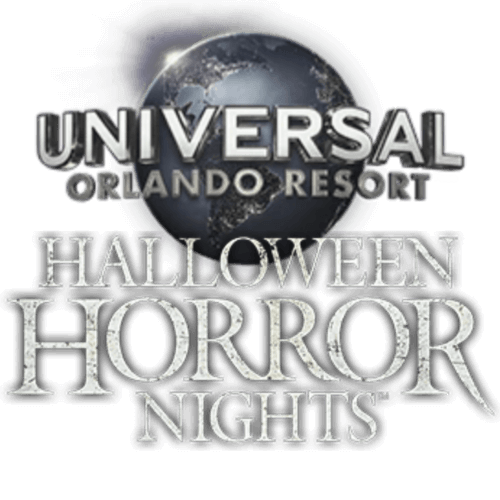 Features:

Paid Parking, Handicap Accessible, Food/Concessions, Gift Shop/Souvenirs, Optional Games/Midway, "Hi-Tech" Attraction, You will NOT be touched, Movie Characters, Original Characters, Indoor/Outdoor Waiting Line, Indoor/Outdoor Attraction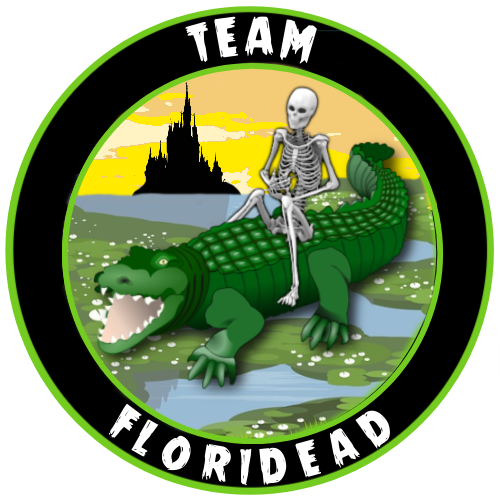 This attraction was reviewed on October 19, 2023 by Team Floridead.
---
About Our Reviews and Rating System
---
Final Score: 8.88
Final Scores – By Category

Final Scores – By Attraction

Summary:
Universal Orlando's Halloween Horror Nights is back for its 32nd year and, for the first time since 2016, a character from the past has been given icon status: Dr. Oddfellow. Dr. Oddfellow was first introduced in 2000 as the ringmaster of the Carnival of Thrills. This carnival was also home to one of HHN's most infamous icons, Jack the Clown, who presided over the event in 2000 (HHN 10), 2007 (HHN 17: Carnival of Carnage), 2015 (HHN 25), and 2021 (HHN 30) and was murdered by Dr. Oddfellow and stuffed in a jack-in-the-box. Dr. Oddfellow is an immortal being and draws his power from the zodiac and the souls he collects.
It's always a treat when the show directors of HHN put an icon at the forefront of the event and HHN 32 does not disappoint. Dr. Oddfellow is intrinsically tied into the lore of each of the five scare zones and has an entire house dedicated to his 'twisted origins', which features several easter eggs referencing Jack the Clown and his murder. Each of the 10 haunted houses delivers the frights in spades and feels longer than they ever have in the past. Plus, Universal continues to amp up its specialty food and beverage options at the event which makes for a tasty break from all the scares.
HHN 32 feels busier than normal, and that's no doubt due to the increased visibility and popularity the event has gained from all of the IPs it's acquired over the past decade. But it raises some questions moving forward. Will Universal increase the house and scare zone count in future years due to the larger crowds? How much more expensive will HHN become before people are priced out of the event (if they're not priced out already)? Are there any other Icons lurking in the shadows for future years? With Universal investing more than ever in horror (We're looking at you, Universal Horror Unleashed, coming to Las Vegas soon-ish), the future of HHN feels as strong as ever and we're already counting down the days to the opening of HHN 33.
---
Cast Score: 8.73
Cast Scores – By Question

Cast Scores – By Attraction

Cast Review:
The cast at Halloween Horror Nights is the heart, soul, and blood of the event each year. As beautiful as the houses or scare zones can be, they're not given life until the scare actors step into their roles and make them their own. One of the joys of visiting the event multiple times each season is watching the scare actors discover new ways to scare guests and refine a scare to make it even better. For example, there is a skeleton actor in The Darkest Deal wearing a gilly suit who jumps out as you round a corner midway through the house. For the first few weeks of the event, this actor popped out at eye level but, in recent weeks, this actor has been crouching and remains low to their ground while they activate their scare trigger. It completely throws you off guard because you aren't expecting a scare from down below and this actor has found a way to take their scare to the next level.
Out in Vamp '69, you can tell the casts have grown closer and formed their own backstories for each of their characters. You could easily spend hours in the zone, watching the scare actors and following their stories as they interact with other fellow vampires and victims throughout the night.
And finally, you can find Dr. Oddfellow walking around, interacting with each guest brave enough to get close to him, and asking for their zodiac sign. If you're willing to answer, he'll give a snide remark back and talk about your zodiac sign in depth. It's all part of the immersion and backstory the show directors of HHN have thought up this year and it's brought to life expertly by each scare actor. And, for having to scare people for 48 nights this year, each scare actor deserves a standing ovation and roaring round of applause.
---
Costuming Score: 9.04
Costuming Scores – By Question

Costuming Scores – By Attraction

Costuming Review:
We can't talk about costumes at HHN 32 until we talk about Dr. Oddfellow first. His makeup and costuming are incredibly impressive and feature prosthetics of green carvings on his face, razor-sharp teeth, a cane topped with a glowing green skull (see Jungle of Doom for more), and a top hat and burgundy cape with stars and constellations on the inside. It all culminates in such a clean, sleek, but mystical costume design that accentuates who Dr. Oddfellow is as an icon. Both the Dark Zodiac and Jungle of Doom: Expedition Horror scare zones feature original costume designs that deserve an up-close look before the sun sets each event night.
Dark Zodiac's costumes are all twisted and horrific interpretations of each zodiac symbol and Jungle of Doom's costumes are amalgamations of plant meets animal meets human. A majority of the IP's feature costumes pulled from the property they're based on and Universal Monsters: Unmasked takes the classic Monsters you know and love and gives them a scary, more intense twist. The only IP that feels a little lackluster when it comes to costuming is Chucky: Ultimate Kill Count. The whole premise of the house is Chucky has taken over his own haunted house and has begun to kill the employees inside and the guests walking through it. The result is some actors in basic Chucky shirts and not as much creativity as we're used to from an HHN house. In Dueling Dragons, a majority of the scare actors wear body armor backlit with blue or red/orange lighting to differentiate themselves as Blizzrock, the ice warlock, and Pyrrock, the fire warlock. As the house progresses and both warlocks are transformed into dragons, their costumes become scaly, their faces become more defined with sharper edges, and their fingers turn into claws. They're perhaps the coolest costumes the HHN team has ever created and easily make Dueling Dragons a fan favorite this year.
---
Customer Service Score: 9.75
Customer Service Scores – By Question

Customer Service Scores – By Attraction

Customer Service Review:
The customer service at Universal Orlando is always top notch and the Team Members working Halloween Horror Nights seem to bring extra enthusiasm and excitement to the event. All guests attending the resort have to pass through security before entering City Walk to ensure everyone is safe. A full security and police presence can be seen throughout the entire resort and at the entrances and exits of each haunted house for added safety. In a bit of a change for 2023, Universal Orlando installed new turnstiles at the entrances of their parks. These new turnstiles produce a high guest capacity flow for loading into Halloween Horror Nights and, as a result, they no longer allow access into the event through the center gates at the front of Universal Studios. This seems to create a massive backup at the start of the event each night and it becomes a game of human tetris trying to navigate to the turnstiles. The front entrance ops team does move guests through quickly, but be prepared for these long lines if you're planning on hitting the park at the event opening.
In another change of operations, Universal has built queue lines on elevated platforms in their backlot by the parade buildings (The Last of Us) and tent houses (The Darkest Deal and Dr. Oddfellow's Twisted Origins) to help with flooding and increase line capacity. The narrow walkways end up slowing down traffic exiting houses and lead to a confusing cluster of guests trying to exit and enter the house queues. While we like the concept of what they built, we hope Universal will build larger walkways next year to help alleviate the congestion.
---
Immersion Score: 8.47
Immersion Scores – By Question

Immersion Scores – By Attraction

Immersion Review:
For the first time in many years, ALL of the scare zones at Halloween Horror Nights 32 tie directly back into the backstory of Dr. Oddfellow making this one of the most immersive HHNs we've had since the icon tie in's with Bloody Mary at HHN 18, Fear at HHN 20, and Lady Luck at HHN 21. A different form of Dr. Oddfellow can be found in each of the scare zones and we're given another look at his "dark origins" and the murder of Jack the Clown in the icon house. Each of the five IP houses is faithful to its source material and, in the case of The Exorcist: Believer, elevates the material even more. The house was designed and built before the final edit of the film was complete so you'll see some of the scenes left on the cutting room floor throughout the house, including an even better look at the demon possessing the two girls in the film.
Each of the original houses has fully fleshed-out stories, with The Darkest Deal having what we thought was the clearest follow-through of a storyline. As you enter the house, you witness Pinestraw Spruce signing a contract with The Collector (AKA Devil) in exchange for fame and fortune. The only problem is that he sold his soul to do so. You'll pass through Pinestraw's beginnings as an up-and-coming blues musician and run into other musicians who have fallen into this same trap along the way. When Pinestraw finally makes it big and takes the stage for his big performance, The Colletor arrives and collects his soul. And, to put the cherry on top, we end the house by descending into hell, where The Collector (in devil goat regalia) is waiting to collect his next soul….yours!
---
Special FX Score: 9.18
Special FX Scores – By Question

Special FX Scores – By Attraction

Special FX Review:
Halloween Horror Nights 32 features some of the best special effects we've seen in a long time at the event. At the top of our list is The Darkest Deal, which featured effects like a self-signing contract with the devil, musician ghost projections, and, best of all, an effect to make it look like the main character in the house is losing his soul to the devil. Chucky: Ultimate Kill Count starts off with an animatronic Chucky that will convince you the doll is alive and well inside Universal Studios Florida. From a scenic perspective, an entire Colonial village has been constructed in one of the soundstages for Bloodmoon: Dark Offerings. The design is similar to Dead Man's Pier at HHN 31 in that as you walk through the entire town, you can still see set pieces like the blood moon or the town crier ringing his bell in the bell tower alerting all of the cultists of the "non-believers" in their midst. Universal Monsters: Unmasked features a full thunderstorm as you enter the sewers of London and both Stranger Things and The Last of Us feature scenic details plucked right out of your television screen and PlayStation console. All 10 houses boast movie-level set design and are really what sets Halloween Horror Nights out from your typical theme park haunts.
---
Scare Factor Score: 8.39
Scare Factor Scores – By Question

Scare Factor Scores – By Attraction

Scare Factor Review:
Between 10 haunted houses and 5 scare zones, there is bound to be something at Halloween Horror Nights 32 that taps into one of your fears. Scared of clowns? Then the house Dr. Oddfellow's Twisted Origins is not the place for you. Chainsaws? You'll want to avoid the Dark Zodiac scare zone. Each scare in the haunted houses is accompanied by a light and sound effect and, on some occasions, air and fog effects. So even if that actor popping out didn't scare you, the loud noises or strong puff of air most likely did. Universal has mastered the art of the scare and each house feels like you've stepped foot directly into the IP or the world of the original house the show directors at HHN have conjured up. Just like last year, we thought it would be fun to rank how scary we thought each house AND scare zone at the event was this year. Overall, we thought all 10 houses were strong and there's not a weak one in the bunch, which always isn't the case at HHN. What might not be as scary in terms of jump scares may have an incredible costume design or special effects in return. The scare zones feature elaborate costuming and strong storylines that tie Dr. Oddfellow to the entire event and make them worth your time to stop and soak in during your visit to the event.
Without further to do, our rankings of the scariest houses and scare zones from top to bottom with the descriptions of what they're about (from the official website) and a quick blurb of why they're ranked where they are:
Haunted Houses
The Darkest Deal – "Blues musician Pinestraw Spruce will have to face the music after meeting with The Collector and trading his soul for musical glory. You and your squad learn the terrible price of fame." This house has it all: Claustrophobic spaces, enhanced special effects, a fully fleshed-out storyline from beginning to end, and…demonic goats. And now, nine weeks into HHN 32, it still manages to scare us with every walk-through.
Yeti: Campground Kills – "You and your friends are about to venture into a 1950s campground overrun by huge, menacing yetis who rip apart anyone who gets in their way. You must flee to the ranger tower to escape." This house boasts a fantastic design set in a state park and a story infused with humor, graphic kills, and gargantuan yetis.
Universal Monsters: Unmasked – "Descend into the Paris Catacombs, where you and your squad will face a new horde of Monsters: Dr. Jekyll and Mr. Hyde, the Phantom of the Opera, the Hunchback of Notre Dame and the Invisible Man." Similar to 2022, the Monsters in this house don't hold back the scares and they've become increasingly aggressive as the season has continued and the actors have found their groove.
Dr. Oddfellow's Twisted Origins – "You won't be able to resist going inside Dr. Oddfellow's menacing menagerie of twisted oddities. But the price for you and your friends is steep: the cost of your souls to feed his immortal power." Similar to The Darkest Deal, this is another claustrophobic house full of clowns and sideshow oddities that aren't afraid to get in your face.
Bloodmoon: Dark Offerings – "In a Colonial-era village, moon-worshippers witness a blood moon at their fall festival. They take it as a sign to hunt down any non-followers, including you and your scream squad." What else is scarier than walking through an entire Colonial-era village under the blood-red moonlight while worshipers threaten to kill you at every turn? As you walk through this house, keep an eye out for all of the body parts the worshipers are collecting as they're using them to build a massive altar!
The Exorcist: Believer – "Two missing girls have been found with no memory of what happened to them. But wherever they went, the ultimate evil has returned with them. Enter the most terrifying scenes from the new Blumhouse film." Cover. Your. Nose. This house has ALL the smells, from an evergreen forest to poop. It's a demonic assault on the senses that turned out to be scarier (and better) than the actual new Exorcist film.
Stranger Things 4 – "You'll need your squad to resist Vecna's gruesome curse. Like Eleven, now's your chance to stop him once and for all as you take on the scariest season of Stranger Things yet." If you're a fan of Stranger Things and watched the most recent fourth season, there's bound to be something in this house you'll love. While it brings all the set design and iconic characters from the show to life, it didn't really rise to that high of a scare factor for us.
The Last of Us – "You and your squad will encounter the haunting and overgrown world of the video game in a brand-new, terrifying way. Stay silent if you want to survive a multitude of Clickers, Hunters and more." Similar to Stranger Things, if you're very familiar with the PlayStation game, you're going to love this house and appreciate the attention to detail in this translation from game to haunted house.
Chucky: Ultimate Kill Count – "Chucky, the serial killer doll, is back for a new gorefest! He's hijacked his own haunted house with all kinds of bloody hijinks. You and your friends must try to survive his ultimate kill count." It may be the weakest of the bunch, but if you're a fan of the Chucky TV series, this house is a ton of fun. It's also a house that's improved since opening night, including the addition of a larger-than-life Chucky wielding a chainsaw towards the end.
Dueling Dragons: Choose Thy Fate – "Two warlocks of great power were turned into dragons after trying to take Merlyn's spell book. Now you and your friends are caught in their epic battle. You must choose a path and a victor." Fans of Universal's sister park next door, Islands of Adventure, received the best gift at HHN this year: A haunted house based on a removed dueling roller coaster. The queue line of the attraction has been recreated for this house and puts you smack dab in the middle of a battle between two warlocks who yield powers of fire and ice. Best of all, similar to choosing to ride on the Fire or Ice side when the ride was open, you get to choose one of two paths at the end of the haunted house and stick with Team Fire or Team Ice. There are FOUR potential endings to the house and they change throughout the night which ranks this house high on the repeatability level.
Scare Zones
Dark Zodiac – "Dr. Oddfellow has entered a dark dimension to harness the power of the Zodiac and live forever. He twists the signs into malevolent beings who foretell your doom. As his star rises, yours falls." Between the twisted zodiac costuming, aggressive actors, and a wealth of chainsaws, this scare zone hits hard on the scare factor and you're bound to get a jump scare (or three) as you pass through.
Jungle of Doom: Expedition Horror – "In the 1920s, Dr. Oddfellow ventured deep into the darkest jungle, performing horrific experiments on nature. Now his monstrous creations are running amok and are coming after you." It's the most well-decorated and highly themed of all the scare zones and all of the scare actors have excellent places to hide. Add in the thick fog and jungle-warped costumes and you've got a scare zone that will have you looking over your shoulder and tip-toeing through.
Vamp '69: Summer of Blood – "At a 60s music fest in a small New York town, you'll jam to popular bands with fellow concert-goers until Dr. Oddfellow unleashes vicious vampires on the audience. They're out for your blood." Did you ever think you'd get to sing Sweet Caroline at the top of your lungs while running from blood-thirsty vampires through the streets of New York? Neither did we but we're so happy to say this scare zone is a ton of fun and boasts large casts making this area fully immersive and a scare zone worth spending plenty of time in at the event.
Dr. Oddfellows Collection of Horror – "Dr. Oddfellow will lure you into Halloween Horror Nights with a promise of immortality. As he lifts the veil on all the horrors to come, you'll soon realize you may not even survive the night." Dr. Oddfellow is given the proper Icon treatment at the front of the park and freely roams throughout the area, which doesn't always happen when Icons are at the event. It's a sneak peek at the horror to come but we do wish this zone was a little larger.
Shipyard 32: Horror Unhinged – "Enter a 1940s San Francisco shipping yard full of mysterious crates and cages bearing Dr. Oddfellow's symbol. Beware, his nightmarish oddities have now escaped, spreading fear and chaos in their wake." This zone feels like a retread of the best of HHN monsters (although Batricia is a sight to see) and, unfortunately, suffers from its location in the San Fransico area of the park, which becomes a very congested section of park guests. We'd love to either see this area expanded or moved completely to help alleviate the traffic jam and let the scare zone breathe.
---
Entertainment & Value Score: 9
E&V Scores – By Question

E&V Scores – By Attraction

E&V Review:
Single-night tickets for Halloween Horror Nights began at $79.99 and went up depending on the day of the week and increased ticket demand. Considering you receive access to 10 haunted houses, 5 scare zones, and a live show in addition to the regular attractions open during the event, the ticket price is a good deal for the value. On the flip side, the popularity of Halloween Horror Nights has increased tremendously, and it's common to see houses with 90 – 120-minute waits. Enter Halloween Horror Nights Express Passes, which began at $109.99 and have gone up to $269.99 and allow you to skip the regular lines at the haunted houses one time, plus at participating rides and attractions. While Express Passes are not required, they definitely alleviate a lot of the stress if you're trying to see the entire event in one evening.
If you're an HHN junkie, there are the Rush or Fear and Frequent Fear Passes (with and without Express access) that include admission to HHN 32 on 18, 30, 40, or all 48 event nights. These passes start at $179.99 and go up to $919.99. As of this writing, Frequent Fear Passes are sold out for the rest of the season. Also, keep in mind that parking is NOT included with your ticket unless you purchase the Ultimate Frequent Fear Pass ($374.99 / $919.99).
As frequent goers of the event, we opted for the Frequent Fear Pass with Express and, after taxes and fees, the ticket came to $650. It was a tough pill to swallow up front but, when you divide the total pass cost by the number of eligible nights we could attend the event, we're looking at an admission cost of $21.66 nightly.
So as far as entertainment and value go, well that depends on how much you're willing to invest in the event. There's really nothing like HHN that is operating at such a high level with brand-new experiences and attractions each year and, for that alone, it's worth trying out the event at least once.
---
View Full Score Sheet
---
Pics We Took From Our Visit:
---
---
Guest ReviewsGuest Average: 4.67 out of 10
Matt – 5/10 – October 2, 2016Very rude staff, hard to find the food you want, staff not very knowledgeable about food locations, …show more too many kids running free with no parental supervision. Very inaccurate wait times. Have had some very good times over the years. Seems less effort is being put into the scaring of guests. Scare zones are getting really old. Severe lack of enthusiasm
Jesse Stoll – 360 America Haunt Tour – 5/10 – October 10, 2015Ticket Price: $222 (FL resident and Express Pass) Est Wait Time: 45 min – 2 hours without express …show more *5 – 15 min max per haunt with express (9 total houses and 4 non-existent scare zones) Highlight: The Body Collectors lent a few scares with up close encounters and yanking / grabbing innocent victims and cutting their throats and the beautiful Shadybrook Asylum façade with the dreary snow effect added a nice touch. In One Sentence: Each year the HHN scare factor and attention to detail has taken a notch down from the early days of the original Jack and Eddie to a point now that it has really only cornered itself as a teenage hangout and cheese fest. *Also more expensive than ever before so that lent even more to the disappointment Aesthetics (7) (Costumes, Actors,Special EFX, Décor, Props, Set) The Story (4) (The Plot, Creativity) Intensity (4) (Scare Factor, Extremities) The Bottom Line Rating(Overall): 5 In 2015 360 America Haunt Tour visited 46 Haunts, 18 Attractions in 1 Month! If you have any questions feel free to email the review author at: jstollbbr@yahoo.com
Tara – 4/10 – October 22, 2022I've gone to HHN in 98,00,01,02,03,09,10,11,15. It has changed significantly throughout the years. …show more 2001 was by far the best out of the years I've attended. The years of Jack were great. The streets used to be dark,eerie, and scary. Now they are lit up and overcrowded. The scare zones are non existent. There are props, uesy, but they are too lit, and fogless. The days of the foggy, scary strobe lit scare zones have been long.gome. Why?!? It feels more like a kid friendly Halloween carnival and a teenaged rated 13 scare factor. The full liquor bars are far and few between where there used to be portable bars everywhere. I don't consider their rum or gin punch bars a bar. The houses are too lit. They lack darkness, hanging props of the past, fog and strobe lights. They are predictable and fairytale like instead of creepy or scary. There are a few rooms here and there throughout that are creepy/scary, but no more than one or 2 per house of lucky. Where are the earlier years had houses that literally scared the crap out of you due to the darkness and or strobe lighting and fog with an actor appearing and disappearing in slow motion in between a strobe. The costumes,and makeup are amazing. I do see the special effects.and efforts made within the houses by the actors. They get a 9. The too lit, fog & strobeless rooms throughout lowers it to a 5 in comparison to the early years. The scare zones and overly lit streets are the biggest disappointment though. The actors are few and lacking of energy or scares. Little to no fog and zero strobe lights. It felt like a kid Halloween carnival tbh. Scare zones get a 1. We were highly disappointed. I brought 7 ppl who had never been, and I really vamped up how eerie the park is and how the scare zones are the best part..only to be proven terribly.wrong without a single scare zone with fog to walk through. We saw a cpl actors sit aside the zone for 20 min without making a single effort. It was beyond disappointing, especially after.spe ding over $1600 for the family to come. Everytime I go, the scare zones become less and the park is more.lit up. Bring back the days of the real horror. Where a.momsters face would appear out of the fog in slow motion due to the strobe light only to disappear on the next blink of the strobe. Stop trying to save a buck by selling liquorless punch and bring back the portable bars. Save the buck on the electricity and bring back the darkness. Stop overcrowding the park. I remember the years where it was possible to sell out before it got to the point of an average weekend night now. The prices are outrageous, but would be worth it if they brought back the old and got rid of the childlike new. Jump scares are nothing without eerie lighting, fog, darkness, and music. The park used to be filled with eerie,creepy or even grim music. Not cheery, happy, carnival New age stuff with monsters laughing and skipping in the streets,or even yawning looking bored in the corner. I shouldn't have been able to see them all at once across the street..where the heck was the FOG?! BRING BACK THE HALLOWEEN VIBE PLEASE! INSTEAD OF THE ADOLESCENT BRIGHTLY LIT KID FESTIVAL! WHAT HAPPENED TO HALLOWEEN 'HORROR' NIGHTS? THESE DAYS IT'S MORE LIKE UNIVERSAL'S HALLOWEEN NOT SO SCARY HALLOWEEN HORROR NIGHT PARODY SPOOF. Bring back the horror! Bring back the haunted park,not just the houses.