Hammer Brothers Haunted Circus – Full Review
Hammer Brothers Haunted Circus is a Haunted Attraction located in Waynesfield, OH.
19407 OH-117, Waynesfield, OH 45896View All Details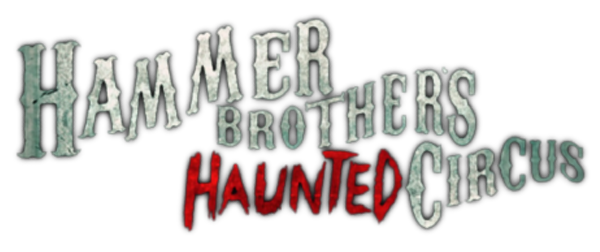 Features:

Free Parking, Restrooms/Porta Potties On-Site, Food/Concessions, Gift Shop/Souvenirs, You may be touched, Original Characters, Covered Outdoor Waiting Line, Indoor/Outdoor Attraction, Family Friendly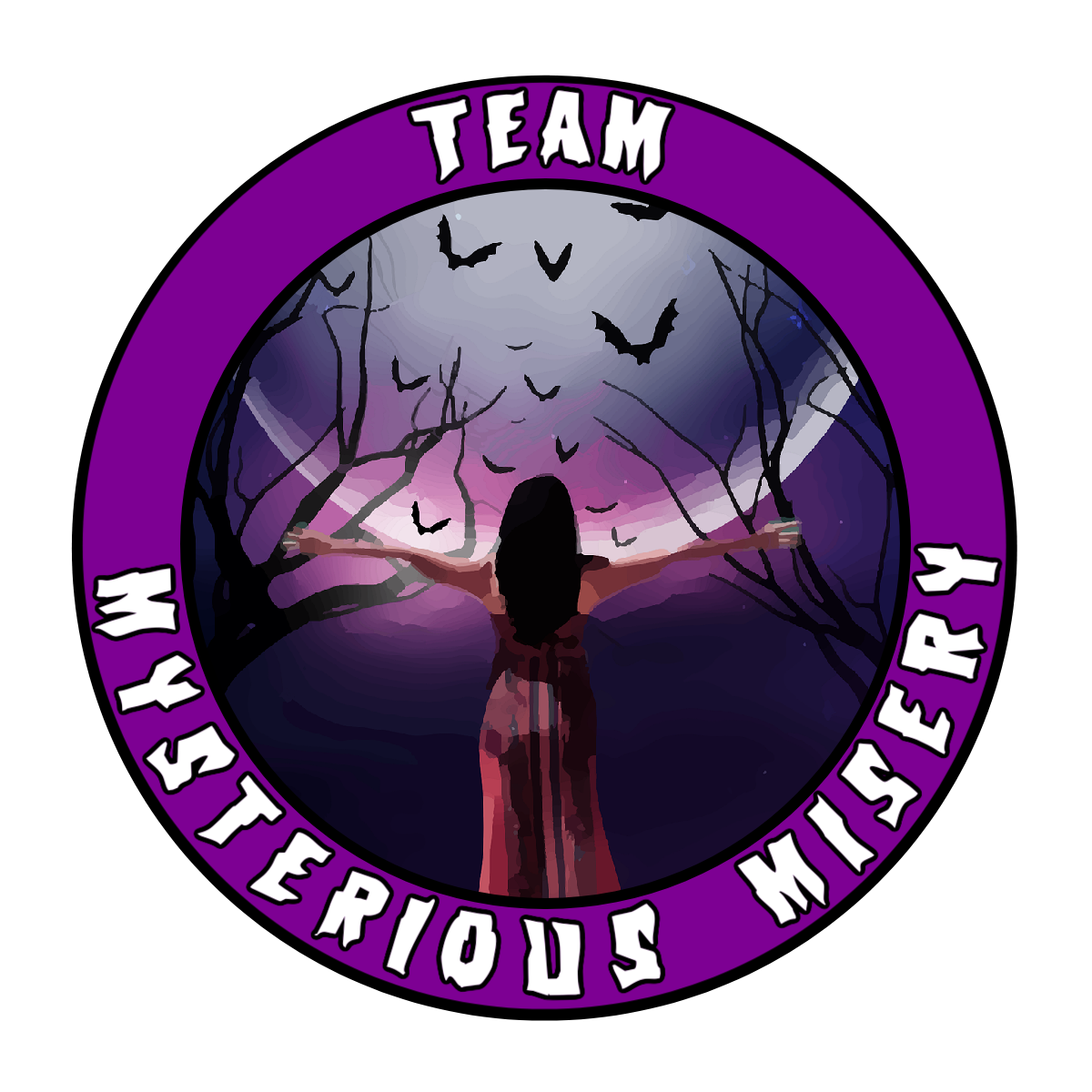 This attraction was reviewed on October 12, 2019 by Team Mysterious Misery.
How Do We Get These Scores?

Final Score:

9.01
How Did We Get This Score?

Summary:
In it's fifth season of being in the industry, Hammer Brothers Haunted Circus delivers like a cherry on top. We unfortunately missed last year due to weather and holy amazeballs the revamp of the haunt is astounding!
Hammer Brothers put together a theme of a circus and toxic trauma that you'd never think could work and it does. With the theme and an amazing cast, they put on a show every operational night that you do not want to miss. There is a lot to not miss, so dress warm with good shoes. If you are brave, get a 'shiny' and take your experience to a whole new level!
At Hammer Brothers, you can pick and choose in what order and what you want to do. The four attractions are The Homestead, Haunted Cornfield, Paintball Wagon Trail, and The Hunt. Each offers a different experience. Are you good enough to survive all of it?
---
Cast: 9.07
How Did We Get This Score?

To keep the haunt fully operational, the Hammer Brothers have a nightly worker count between 120-130 people that operates the four different attractions. Each section has its own cast and they play their roles very well to help inform you of the legend/story. Their energy is infectious and their story telling makes you believe the legend and that it can really happen.
The Homestead is where we found the veteran actors who give it everything they've got plus another 20 percent. The Homestead actors can banter with the best as well as ad lib and never break character. Our guide through the Homestead was Alice. She reminded me of a black and white version of Harley Quinn that ran away to join the circus. She was very energetic, and her vibe made us anxious to see what was coming next. Alice can rattle off the legend of the haunt too, so fast you think she is rapping, try keeping up because you need to know most of it. Whatever you do, don't step on her dress! In the Homestead we came across Edgar who also was very energetic (must be the corn). He could bounce and tumble around with the best acrobats. We came across clowns who wanted to paint us pretty and play games.
The Homestead leads to the lab. In the lab, you will encounter the scientist. Trust me when I say at all costs you don't want any part of the monkey. You don't want to see, pet, or even smell the monkey, leave it alone (You can thank me later). You will also meet the scientist's helpers. One has a collection of corn growing and she is eager for you to see it. The other is bossy as she needs your participation. Don't participate and she gets angrier.
The Cornfield is not a place where you want to play. The cast out there are braving the elements and that is making them more eager to find you. The ones in the actual corn field do a fantastic job of moving about with little notice to make it seem like there are more of them. In one of the buildings along the cornfield I met what I am calling 'the good ole boys.' They were able to toss dialogue back and forth with me while duck taping me to another team member. It was easy to tell they were not scripted. The girl that owns the bridge will come at you with speed if you are not prepared. One of my favorites was the husband who had 99 problems and finding his wedding ring was one.
The Paintball Wagon Trail and The Hunt cast members are good at being zombies. There whole existence is to be a zombie and be good at it, while being shot by paintballs. The low grunts and grumbles and they meander to you, makes it that more realistic. Much like real zombies, they do not give up and keep trying to reach their food.
---
Costuming: 9
How Did We Get This Score?

When I asked Matt and Steve about who does the makeup work, I was shocked for them to say the cast does. They told me that they are very fortunate to have a handful of them that do a remarkable job. This handful comes already pre-done in full makeup from home. When they arrive to the haunt, they jump in and help all the others create marvelous characters for their scenes. I must admit, I was impressed. As I traveled through the areas, I found myself saying wow that make up is good and wow that is another good job. I don't expect you to pay as much attention as I did because you will be probably be hauling ass to get out of the way of the characters. However, you will not find a character out of place. Their costuming enhances the believability of the legend.
Alice and Edgar jumped out as well-done characters, from top to bottom they were complete and stood out. The party clowns were complete and looked like so much fun. The girl with the growing corn was amazing. I just kept staring at her repeatedly. Her face looked like burlap. She probably thought I was weird. The giant bunny will throw you off guard due to size.
In the past, I have come across haunts that have been outside. These haunts use a lot of masks with the caveat that they are in the elements and the paint quickly gets messed up. I witnessed a lot of great makeup and FX skills in the corn field. I came across one that her husband burned off her face and it was so realistic. The girl that owns the bridge had detail work on her face that was amazing. As your journey through, I hope you can stop running to marvel at the great work.
This haunt utilizes masks, mostly for the Zombies in The Hunt and the Paintball Wagon Trail. This has a lot to do with safety. They go all night being shot with paintballs. Even with the warning of not shooting in the face, it will likely happen. They add padding under the mask to protect their faces. The masks do fit properly so the actor can see to run after you without falling. You will not see a Jason, Freddy mask or anything that does not fit the legend they are explaining to you.
Ask for a shiny and the makeup will be a part of your take home souvenir' if you make it home.
---
Customer Service: 9.01
How Did We Get This Score?

We had no problem finding Hammer Brother's Haunted Circus with our GPS. We didn't seem to lose signal during our drive. We noticed that along the route we took, there were not a lot of signs pointing us to the right direction. However, when we got close, we noticed it was just ahead. With the lights and sounds, we couldn't miss it. There is plenty of places to park, but beware you are parking in a grassy lot. If it has sprinkled, you might want to wear foot attire that you don't care if they get muddy. I know some of you want to look fresh to death in your new J's but this isn't the place.
Once we walked to the entrance of the haunt, there were lots of lighting and great signage leading to the correct location of the many activities going on at this location. If the signs don't help or you forget to read them, don't worry. Staff members are always close by that will quickly point you into the right direction or answer any questions. The staff is always professional, and they want you to enjoy your time at Hammer Brother's. The line girl who tells you when it is your turn to step up to the entry gate was very friendly and had a great smile all night. One person you may run into is the owner, Matt. I always find Matt's take unique as you will see him mingling with the patrons taking in their love for the haunt and hearing what the haunt can do better. Matt's excitement can rub off and his energy and passion for the haunt is easy to see.
If you want to purchase your tickets in advance or find directions, their website and Facebook page has lots of information and can be very helpful. If you are doing The Hunt attraction, your tickets have to be purchased in advance and you can find that on the website.
---
Atmosphere: 8.75
How Did We Get This Score?

When you pull in and get out of your call you will feel the energy. As you see the lights just ahead and can hear the chatter of people, you know you are in for a good night of entertainment. You can instantly tell you are at a haunted attraction as you will see the queue actors out and about getting the party started. The shelter is the main hub, it is where the energy is busying from anticipation. You will then go to the corresponding line while music and videos play. The actors will still be roaming around as well as the owner.
Each section at Hammer Brother's evokes a different feeling. When you are called down to be next for the Homestead a nervous energy rushes through your body because what you see is a beautiful but eerily-lit blue farmhouse and nothing around.
When it is time to enter the corn field you feel anxious. Once you get on the other side of the rope it is game on. All you can see ahead of you is corn on both sides and a dirt trail ahead of you.
The paintball Wagon Trail evokes excitement for some and nervousness for others. Some are excited to shoot some zombies and can't contain all the joy they feel at that moment. However, others are uneasy because they are not sure what to expect.
Out of all the sections, The Hunt is the one that creates an atmosphere that is an assault on your senses. There is something about putting on full gear and holding a paintball modified AR-15 that sends your heart racing. When you are let in knowing that a zombie is at any corner and you may or not may be prepared, it makes your flight or fight kick in.
---
Special Effects:

9
How Did We Get This Score?

Hammer Brother's are effective with special effects. In their fifth year of haunting, they have figured out how to utilize them to maximum the potential at the haunt. Everything works cohesively to help you learn about the legend. Some items are very realistic, and some are just plain real.
One of the greatest special effects that I enjoyed was something as simple as lighting. When you are waiting for your guide to cross the bridge to get to you, you face the Homestead which is lit up in blue. It is very beautiful in an eerie way. It easily gives you vibes. As you enter the Homestead, dinner will be an attack on your sense of smell. Oh, then there is the elevator or what I like to call the box with no way out. When you meet the clowns the small things such as face paint and glitter will embrace you.
In the lab, the baby corn growing is so realistic. The monkey is a great special effect but remember you want nothing to do with it. Things get real when you meet the CT machine. Ceilings get shorter and hallways get smaller.
In the Cornfield, your hearing will be assaulted with the effective use of horns. You will come across fog and strobe lights that distort your vision in all the right ways. The laser swamp is a place where you might not get to leave because your legs are being held hostage from moving. If you have Gephyrophobia, there are two in the haunt that makes things worse.
On the paintball wagon, the special effects of using the UV lights and special paintballs make for a colorful evening. The music being played as you round each corner does a great job at keeping the energy where it needs to be for this attraction.
The Hunt is full of effects. One being the modified paintball gun that you must carry. No joke that thing is heavy, as realistic as it can get. Another is the lighting through your mission. Whether it be on your gun lighting the way, the lighting distracting you or the light that points you to the way out. Dummies are used effectively in the hunt to keep you off guard so the real zombies can attack you.
---
Theme:

8.8
How Did We Get This Score?

Hammer Brother's theming has started to evolve more in a great direction. Due to weather, we were unable to get out last year. In that one year the theming has gotten more cohesive and is nicely done. This haunt offers many different areas. They make each area part of the legend and no area gets left behind.
The theme is about a circus and Toxic Trauma to Agriculture. Right, I know' you hear that and think wtf? How do these two go together? Hammer Brothers makes it happen and does it well.
Before you go into the haunt, your guide will tell you all the details you need to know of the journey you are about to enter. However, if you don't listen here is some of the story. You get to go to the childhood home of Alistar and Ezekiel. You will enter their very detailed 1940's home. You will then travel along their family farm and see the effects of the chemicals. In the cornfield is where you will meet the traveling circus that they decided to help since the chemicals ruined the crops and the bills were mounting. Things get crazy from there and if you don't pay attention you get to become part of the crazy. Theming continues into the Paintball Wagon Trail. This is where you will use your survival skills to shoot the circus clowns who have eaten the poisoned food, which has made them crazy. Then they go one step further by looping in The Hunt. In The Hunt you are given a mission, which is to save the scientist who has the antidote that may save the hundreds of people that have no idea they are about to be infected.
---
Scare Factor:

9.05
How Did We Get This Score?

Toxic Trauma of Agriculture' say what?! This is when something us humans consume or use in our everyday life gets contaminated. Contamination brings along widespread diseases, no cures and more. Scary to think about, right? It can happen and at Hammer Brother's they put you right in the middle of it and you can see it play out. Not scary enough'
Zombies, yep no one knows which concoction of chemicals make zombies. What if by accident the right ones are put together and then they are everywhere. You frantically try to kill them, but they keep coming after you. You must get to the scientist, but will you?
Then the Circus comes to town. All the weirdness that goes on from unknown people roaming from town to town doing odd things. They are surviving with whatever takes- maybe you. Circus always brings clowns. Brightly colored and big-headed creatures standing around with their creepy grin on their face looking sinister.
Those are their real issues presented at Hammer Brother's. Now let's talk about the other things that this haunt brings to the table.
Hammer Brother's is a touch haunt. The actors like to play and of course, touch your hair. If you are brave enough add on a shiny. The shiny will take your experience to a whole new haunt level. The shiny I had on brought about a change in the way my face looked, a whole new way for my hair to look, lots of confetti, being sniffed, shocked, and not to mention, duct taped! At some of these times, a "what the hell was I thinking" moment popped in my head.
However, without a shiny you will still be scared in many ways. As mentioned before, they like to touch you. So being sniffed and your hair touched is a normal day. Great scares also come about when they distract you and the sound or thing comes from another way. Another scare is when they make you lay on the table for the CT Machine, yes, really. I thought what is about to happen now. A monkey is in the lab, but you want nothing to do with him. Elevators and bridges make their appearance for those who fear these things. Laser swamp and fog show up making you loose sense of directions for more scares to come out of nowhere.
The scares will follow you thorough all four sections. There is something at Hammer Brother's for everyone. If the real ones don't get you, the intentional fake ones will. Now can you survive?
---
Entertainment & Value:

9.15
How Did We Get This Score?

If you are looking for a night of entertainment during the haunting season, you don't have to look anymore. Hammer Brother's offers a variety of entertainment for everyone. They offer four attractions; The Homestead, Haunted Cornfield. Zombie Paintball Wagon and The Hunt. However, they do not stop there. There are food vendors on-site with many offerings, merchandise, photo ops, and much more.
Let's start with the information you need to help make decisions about your night. Tickets are available nightly from 8 pm-11:30 pm at the main ticket booth next to The Big Shelter House. You can also buy them in advance on the website.
The Homestead is an indoor attraction that is open rain or shine. The Homestead includes the haunted home and the laboratory. If you only do The Homestead, it is $12.00 per a person. For my group it took us about 25 minutes to get through The Homestead. The time could be different based on if you are brave enough to get a shiny and how long they want to keep you for fun. If you only do The Homestead at $12.00 you will be getting 2.08 minutes of hell for every dollar you spend.
The Haunted Cornfield is an outdoor attraction that is open with weather permitting. If you only do the Haunted Cornfield the price is $12.00 per a person. For my group, it took us about 20 minutes to get through Haunted Cornfield. Again, your timing could be different based on if you are brave enough to get a shiny, how long they want to keep you for fun, if you are so scared you run through the whole thing. If you only do Haunted Cornfield at $12.00 you will be getting 1.67 minutes of toxic trauma for every dollar you spend.
The Homestead and Haunted Cornfield offer an additional upgrade for those who want to take their experience to the next level. For an additional $5.00, you can ask for a shiny. Be aware that the shiny makes the actors even more playful and don't be surprised if you get a new style or facial enhancements.
Fast Pass is also available. If you buy your tickets online, you can skip the ticket booth and get right in line for your attractions. On busy nights this could be a great idea.
Zombie Paintball Wagon Ride is an outdoor attraction that is open with weather permitting. You will shoot live zombie actors from a moving wagon. If you only do the Zombie Paintball Wagon Ride the price is $18.00 per a person. There is also an option on the ride to buy additional paintballs if you run out. It is $5.00 for an additional 100 paintballs, cash only.
If you are making the night out of it you can do a combo with The Homestead, Haunted Cornfield, and Paintball Wagon Ride for $35.00. The combo may be the best deal of the night at $35.00 you are getting over an hour of entertainment. It comes out to be 2.14 minutes for every dollar you spend.
The tickets listed above have a no refunds or return policy. If Hammer Brother's closes for rain, your ticket is good for the duration of the season.
The Hunt is an on-foot first person zombie hunt. This is an outdoor attraction and will run if the weather permits. You will shoot live zombies on foot with an AR-15 paintball gun while you try to complete the mission. This attraction has limited availability so make sure you order your tickets via the website. This attraction is not apart of any combo. It is $35.00 a person. These tickets will only be refunded via Haunt Pay only if they close due to rain.
---
How Did We Get These Scores

---
Guest ReviewsGuest Average: 9.77 out of 10
Tory Vander Ven – 10/10 – September 30, 2023A perfect kind of scare! Had great actors who all did a great job scaring me, I loved how unique …show more each house was and how they involved me in it! I'll definitely be back!
Jelly may – 9.8/10 – September 17, 2022This is my 3rd year attending this haunt and it is one of my favorites if you are looking for a …show more touch haunt in the Midwest this is the place to go. The moment you walk from the parking you get immediate interaction and entertainment from the que actors. Waiting in line is never fun but these guys know how to make it so. The house is always a very immersive experience and they're is always something to be doing along side the actors that make you feel apart of the show. The field is a lengthy winding event that has you guessing with almost all of your senses. If you wanted to feel like you're apart of your favorite horror movie. This is where you can live that dream.
Bash-O – 9.5/10 – September 29, 2018Every Haunt has its early in the season hick ups… But The Cast and Crew really Care at this Haunt. …show more They More than made up for any inconveniences that occurred, which by the way, were beyond their Control. LOVE YOUR WAGON RIDE ZOMBIE HUNT !!!
---
Past Awards
---
2020 Awards
The All In Award (Given by: Team Mysterious Misery)
---