Hammer Brothers Haunted Circus – Full Review
Hammer Brothers Haunted Circus is a Haunted Attraction located in Waynesfield, OH.
19407 OH-117, Waynesfield, OH 45896View All Details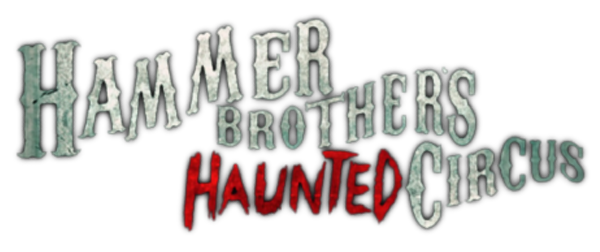 Features:

Free Parking, Restrooms/Porta Potties On-Site, Food/Concessions, Gift Shop/Souvenirs, You may be touched, Original Characters, Covered Outdoor Waiting Line, Indoor/Outdoor Attraction, Family Friendly

Most Recent Video from The Scare Factor:
(Scroll for Scores and Written Review)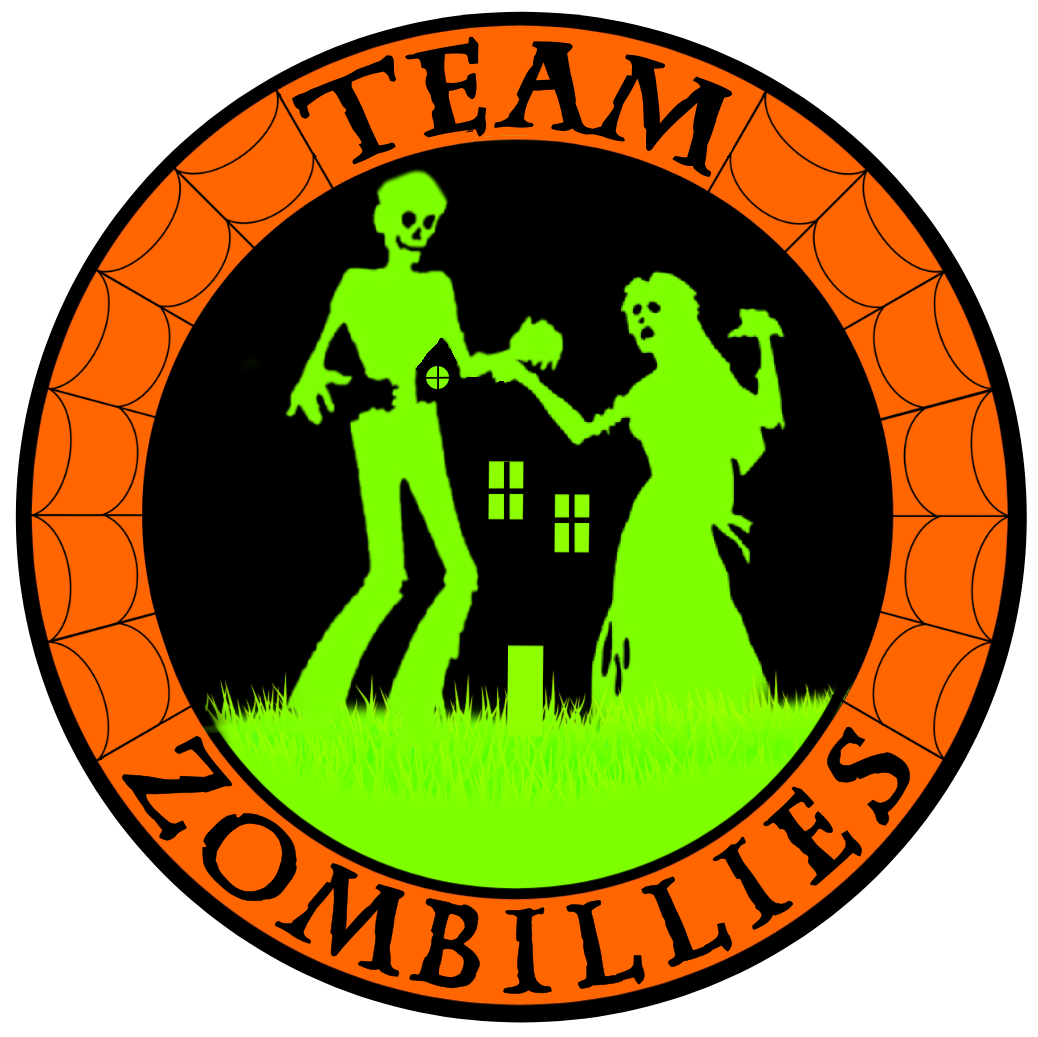 This attraction was reviewed on September 23, 2023 by Team Zombillies.
Co-Reviewed By: Team Mysterious Misery
---
About Our Reviews and Rating System
---
Final Score: 8.41
Final Scores – By Category

Final Scores – By Attraction

Summary:
Have you ever pondered what transpires on a seemingly innocent farm where food supplies are heavily damaged, and an uncanny circus materializes out of nowhere? When you enter the Hammer Brothers' enigmatic world, your curiosity will find its answers.
There aren't many folks out there who can say they're accomplices to a murder after visiting a haunted house. Let us assure you – this is no ordinary haunted attraction. They are mean; you will face uncomfortable moments, and if you sport a 'Shiny' around your (neck like we foolishly did), you will need to help bury a bagged body. Do not lie to them; they'll know what you've done and where you've been. Need we say more?
For those who don't know, the 'Shiny' is a glow necklace. Hammer Brothers is a 'touch' haunt, regardless of whether you have this, but wearing one indicates to the actors that you want the 'extreme' version of the show.
If you see any teeth, grab them; you'll need them for a sacrifice to the Corn God. Do not call them the Corn Dog… you can thank us later.
Hammer Brothers offers multiple shows on select nights. On the night of our visit, we partook in The Haunted Cornfield, The Homestead, and we got to run around on foot, shooting zombies in a sneak preview of The Hunt.
Although we will try not to get into full details, this review is based on the Shiny experience. If you don't want spoilers, you may not want to continue reading.
---
Cast Score: 8.45
Cast Scores – By Question

Cast Scores – By Attraction

Cast Review:
To reiterate, Hammer Brothers is a touch haunt. Donning a Shiny around your neck exposes you to even more torture than those without them. Since this was our first time at this haunt, it was recommended that we try "the full experience." And although we're glad we did, we're also not at the same time! These crazies attacked in various ways, exhibiting lots of energy for only their second night open.
Our journey through the Homestead began with quite the encounter. An enthusiastic resident with a spider in her hand quickly found our group member – who absolutely loves them (not); they took her hand and forcefully placed the rather fat spider inside it! She gripped the outside of her hand tightly, making her hold it for a few seconds. Well, what an introduction THAT was!
Soon after, Granny Motter came out of nowhere, deceivingly telling us a secret. That old hag had wiped God knows what on us and invited us inside. The heathens inside didn't seem prepared for our intrusion at first, screaming at us to leave and to get out. Eventually, they warmed up to us by demanding we have a seat at their dinner table while yelling something about "the bastard child" and how they didn't know where it came from. This child crazily ran about, peeking at us from holes in the walls/doors. After we were given a nice hearty portion of something that looked like macaroni and bloody vomit, they yelled at us to get out again. All of this was odd, to say the least.
As we continued, we came across a lab where they were experimenting with "the corn virus." This is where honesty is the best policy; these lab rats have been around for a while. Several clowns were cooped up here, too, and split our group into two. Shiny wearers (and arachnophobes) – that spider that ol' girl had out front ain't nothing compared to the one running around inside. After crawling out of a seemingly safe space, it reached out and plucked the cold noodles from one of our group members' hands. Then, it ate one!
It was evident that some of the cast members in The Homestead were on the newer side. We trust they'll find their grooves as the season progresses, becoming more interactive with guests. Our adventure through the lab could have been better this time compared to our previous visit. We'd also like to note that the repetitive "Get Outs" immediately lost effectiveness. If there's a more intimidating way to yell at customers to proceed, that would be welcomed.
The Haunted Cornfield concealed quite a chaotic collection of clowns. There were cruel clowns, cutthroat clowns, coercive clowns, crazed clowns, charged clowns, climbing clowns, and chainsaw clowns (the double C)! You get the idea. These freakish fiends kept us on our toes the whole time! They sent us on a crawling adventure, duct-taped us, saran wrapped us, zip-tied us, made us get on all fours and bark like a dog while using our hoodie as a leash, and tried to zap us, among many other things! There were also a few clowns that may not have actually worked there (just kidding; it's part of the act – we think); they kept trying to talk us into clearly going the wrong way with them.
There were other crazed characters along this cornfed path besides the colorful clowns. A dude in a dress trapped us and then led us straight to Bacon to be slaughtered! Come on, man, what did we do to you? Bacon was arguably one of the most bellicose brutes out there, quickly propping one of our victims up on his wooden table to cut their teeth out! The scarecrow was another sneaky suspect, and the clowns at the end had us wandering about, searching for a key.
The zombies and other cast members in The Hunt were believable and brave. They were unafraid to run right up to us, regardless if we were armed! They also reacted realistically to being shot. Bravo to this crew!
---
Costuming Score: 8.55
Costuming Scores – By Question

Costuming Scores – By Attraction

Costuming Review:
An assortment of makeup and masks outfitted this crew. The majority of the costumes matched their scenes well. Although many clown looks were found, no clown looked the same.
In the Homestead, the looks were more humanistic. Lots of blood covered their attire. The makeup ranged from basic blood and wounds to exposed brains. We did notice a lot of bare skin here.
We noticed farmhouse-style clothing like lacey dresses, flannels, and jeans as we made our way through. One lad had corn stalks incorporated into her costume, including in her hair. The arachnid costume featured legs coming out of its chest and large eyes on its head. We didn't stick around too long to get a better look at that one! They must have contracted that corn virus! Bloody lab coats, colorful clown costumes, tattered clothing, and a silicone clown mask were popular looks.
Amidst the rows, a colorful costume pallet was vibrantly on display. Some of these were unique choices against the backdrop of the towering corn. Makeup was more detailed here and mainly of the clown-faced variety.
Mixed into the colorful array were some well-fitted and effective masks, a bloody butcher wearing a pig's head, flannel, overalls, bloody aprons, and many weapons. The scarecrow with blacked-out eyes and crazy sharp teeth was one of the best dressed. Many of the clowns were also dressed from head to toe. It was fun seeing how differently each clown was dressed from the others.
At times, we saw a clown roaming the queue in a bright red straight jacket with a realistic mask along with the lunatic we have dubbed "runs with scissors," who both looked incredibly creepy. Ask the large, rusty scissors guy to show you his nail!
---
Customer Service Score: 8.84
Customer Service Scores – By Question

Customer Service Scores – By Attraction

Customer Service Review:
Finding the circus in the middle of nowhere was pretty simple. Our GPS took us to the entrance marked with a large sign by the road. Ample and free parking was available in a big grassy field, but it is self-serve. We saw some cars blocking others in, so be careful of that. On rainy nights, it can also get muddy.
Everything was marked, making the grounds easy to navigate. A sign marked the ticket booth and entrance to each line. If we had any questions, the staff were able to answer them for us quickly.
Both attractions go from the outdoor paths of a cornfield and wind through various buildings. Be mindful of where you're stepping; there is uneven ground. You may need to get in some unusual positions if you're sporting a Shiny. Shorter people, be careful when climbing down from things they may put you on. You may also need to crawl on hard surfaces.
A row of portable restrooms was stationed on-site for customer convenience. They also had other amenities on-site that we will discuss in E&V below. We also found a phone charging station and a hand sanitizer dispenser beneath the waiting shelter.
Before arriving, we tried to scope out all the information we needed on their website. We quickly found ticketing information, and the three main attractions were briefly highlighted. However, there was little information about the touch pass, what type of encounters each attraction entails, an FAQ section, photos, or information about The Hunt and how it has limited admission. Adding some of these essential details to the website may help give customers more explicit expectations about what they can expect from a trip to this circus.
---
Immersion Score: 8.72
Immersion Scores – By Question

Immersion Scores – By Attraction

Immersion Review:
This creepy circus is out in the middle of nowhere, amongst the darkened farmlands of Ohio, which is ominous in its own right. Add the big top-esque building, string lights, skeletons, bonfire, and slatted fence, and it feels like a spooky fall night. But, upon taking a closer look, things weren't *quite what they seemed. Are those babies hanging from the rafters of the queue line building? Yep! Do they have bags on their heads? Yep! What about those dangling chainsaws? Is that blood?
The midway waiting area of Hammer Brothers is like party central. Screens play, music jams and customers sing, dance, and interact with hellish heathens. However, as soon as it was our turn to enter, things quickly changed. A corn-lined path guards the entrance to each haunt. It became an afterthought once we started to get away from the midway. The corn enveloped our group, transporting us into its confinements. Now and then, we'd hear echoing sounds, but we could never tell where they were coming from, so it didn't impact the experience.
Despite the presence of multiple attractions, it was readily discernible that The Homestead, Haunted Cornfield, The Hunt, and Paintball remained entirely distinct, each maintaining its unique thematic integrity with little to no overlap (other than the sight of clowns). For those who like storylines, it is showcased in multiple places throughout the waiting lines. We highly recommend reading it, as both haunted attractions hit on its main aspects well.
Inside, we saw some black plastic walls that took us out of the immersion and some less detailed areas. However, we did not note any obvious cords, speakers, water bottles, etc. The immersion here is strong as we felt we were taken to a different place.
The exit for each attraction leads guests back out into the midway. This is a great setup and allows customers to easily get back in line for the next attraction they have tickets for.
---
Special FX Score: 7.79
Special FX Scores – By Question

Special FX Scores – By Attraction

Special FX Review:
Although there is much to see on the farm, the two haunts are old-school, actor-driven encounters. We did not see any animatronics here. Instead, we faced natural, realistic scenes with authentic decor and mind-bending effects. It seemed like the buildings and many of the sets themselves were man-made.
It was mostly quiet in The Homestead, other than the sounds created by the inhabitants themselves. A CT machine made sounds upon scanning one of our group members.
A variety of effects were housed inside. A scientific lab showcased some crazy-looking machines and the C-Virus! We also came across typical farmhouse furnishings, a drowned baby, a nasty dining room – complete with an apple with sharp teeth – old computers, and more. Some scenes weren't quite as detailed as others, but we could tell what they should be. At one point, a bagged body needed to go into a hole in the ground that was already dug.
In the corn, fog and lighting were used disorientingly well. A section there includes such an intense array of strobe lights that we dub it a "strobe light hell." Individuals who are susceptible to seizures or epilepsy should be warned.
The sounds were used effectively, often creating an ominous walk through the corn. We heard wolves howling and all kinds of spooky sounds. An assortment of honkers blasted through the scenes. At times, it was still quiet, with only the distant sounds of screams or those created by the cast members.
Along the corn was a variety of scenes and decor. We were forced to enter a basement under the floor; we walked through a cemetery, creepy ghosts filled an open area, dead bodies lined the path that we had to step over, and we noticed farm equipment and a wooden tunnel filled with words that could only be read when a super bright light momentarily flashed.
---
Scare Factor Score: 8.28
Scare Factor Scores – By Question

Scare Factor Scores – By Attraction

Scare Factor Review:
Now, it's time for the ultimate question. Was it scary? Yes! Unspeakable things are hiding out there, waiting for brave victims to pass by. It was hard to predict where they would be and when they would attack. There were some excellent hiders in the corn of both attractions.
We've highlighted that Hammer Brothers offers unique scare levels from other haunts. If you want the more intense scares, go with the Shiny. Either way, enjoying the circus is an unforgettable night for all. If only one person in your group has a Shiny, they are doomed.
In The Homestead, they threw some unique scares at us. You must always watch your back here; things will randomly protrude from the walls, the cast is deceiving, and you never know what may be lurking above your head. They also grossed us out. It's an unconventional experience to be invited to dinner only to be handed a handful of wet food to take with you as you depart. Don't throw it down, either; they'll know!
At one point, we were guided to crawl into a tight space under a bed, hand still full of food. Unaware of what lurked on the other side, we cheered with delight as we didn't drop any of the concoction at the palm of our hand. However, the next series of events sent us running out the door!
We would like to see a more robust finale utilized here. Also, some characters could have instilled additional fear by being hidden upon us first entering the scenes.
Do not trust the corn. Don't trust what's in it, don't smell it, don't sniff it, and damn sure, don't eat it!
Have you ever found yourself in a surreal scenario where a pig named Bacon decides you're their next star of a dental drama, complete with a tooth extraction mission? At Hammer Brothers, that's not a made-up screenplay; it's just another day in this delightfully bizarre world.
We found quite the fest of frights as we searched for the circus in the corn. From distractions, loud shock sticks, and sudden horn blasts to the shaking of noise-making jugs and deceiving distractions, this crew kept us constantly unaware of what would happen next! Just when we thought we figured it out, Ahh! Wrong!
For those donning the Shiny, they may put you in an unsettling scenario of being confined in a basement, struggling to escape, all while those above remain oblivious, casually treading over your concealed presence, utterly deaf to your desperate cries for help. Upon giving up and looking for a way out, we realized these clowns had taken it even further, as the first "door" we came to wasn't the way out.
They also zip-tied our hands behind our backs; one member was duct taped, and another wrapped in plastic wrap so they couldn't use their arms. Although this makes for some interesting selfies, you'll need someone else to take them for you! The cast members were pushy, aggressive, and bezerk. They will still sniff and pet you even if you don't have a Shiny. There is no personal space bubble here.
It was hard for those who chose not to glow in the night to pick out the monsters lurking in the rows. The walk was suspenseful at times, making us question whether proceeding was a good idea. Just when we thought something was safe, it wasn't.
The finale to the Cornfield was intensely exuberating. We don't want to ruin all the surprises, but we all know not to listen to clowns, right? This is a perfect example of that, but we did it anyway and got our asses kicked!
---
Entertainment & Value Score: 8.55
E&V Scores – By Question

E&V Scores – By Attraction

E&V Review:
The Hammer Brothers Haunted Circus offers a variety of show options that can vary depending on when you visit. On all operating nights, tickets to The Homestead, Haunted Cornfield, and the Zombie Paintball Wagon Ride can be purchased. On select nights in October, tickets for The Hunt will be available. All ticket prices may increase in October.
We ventured through the Cornfield and Homestead with the Shiny necklace during our visit. In September, the price for general admission was $29. It took our groups about 39 minutes to complete both haunts. At this price point, it brings the MPD (minutes of entertainment received per dollar spent) to 1.31, which is good for the area. However, this can vary quite a bit between each group. If you mouth off to the wrong clowns, it's hard to tell how long they may keep you. Our progression through the scenes was sometimes directly in the scareactors' hands.
Although the general admission pricing is fair all season, upgrading to a Fast Pass is +$25 per person per attraction, which is a hefty amount. We recommend showing up earlier in the season, as we did, to avoid the crazier waits in lines.
We did not partake in the Zombie Paintball Wagon Ride, but it looked like a blast. Combo tickets for both haunts and the ride can be purchased. We always recommend going all in and buying tickets for everything, as this is typically the best deal.
We did get to experience a sneak peek version of The Hunt, and we must say, it was a dying-good time! This paintball experience is like no other! We must have burned 1,000+ calories in there! We hope you have good aim because you're going to need it! These zombies were lively and took a lot to kill. Just when we thought they were dead, they would return to life on us at full charge! Before entering, we were equipped with modified paintball guns. We also had to wear full masks. The guns were heavy, and the paintballs were like tracer rounds. Tickets are already on sale for The Hunt, and they are limited and do sell out!
While we waited, upbeat tunes and DJ lighting filled the air beneath the queue shelter. There were also signs along the walls that detailed the storyline behind the attractions. Several savvy line entertainers caught nearly every person standing in line off-guard, helping to pass the wait in line. They also had screens to watch near the waiting lines.
Outside of the waiting lines were tables to sit down at and a large bonfire. They also had a food truck on-site with an assortment of food, drinks, and shirts. We headed out of there with some nachos in our hands and hotdogs in our pockets! All of that zombie shooting sure made us hungry! There was also a stand at the haunts' entrance where customers could conveniently grab a full-contact glow necklace or a cold beverage.
Hammer Brothers Haunted Circus put on quite the show, especially for it only being their second night open during our visit! We weren't sure what to expect within those cornfields, but we were very satisfied. If you like touch haunts, crazy clowns, and we mean crazy, and to blast zombies with paintballs, visit this big top; you won't regret it!
---
View Full Score Sheet
---
Pics We Took From Our Visit:
---
---
Guest ReviewsGuest Average: 7.58 out of 10
Tory Vander Ven – 10/10 – September 30, 2023A perfect kind of scare! Had great actors who all did a great job scaring me, I loved how unique …show more each house was and how they involved me in it! I'll definitely be back!
Jelly may – 9.8/10 – September 17, 2022This is my 3rd year attending this haunt and it is one of my favorites if you are looking for a …show more touch haunt in the Midwest this is the place to go. The moment you walk from the parking you get immediate interaction and entertainment from the que actors. Waiting in line is never fun but these guys know how to make it so. The house is always a very immersive experience and they're is always something to be doing along side the actors that make you feel apart of the show. The field is a lengthy winding event that has you guessing with almost all of your senses. If you wanted to feel like you're apart of your favorite horror movie. This is where you can live that dream.
Bash-O – 9.5/10 – September 29, 2018Every Haunt has its early in the season hick ups… But The Cast and Crew really Care at this Haunt. …show more They More than made up for any inconveniences that occurred, which by the way, were beyond their Control. LOVE YOUR WAGON RIDE ZOMBIE HUNT !!!
---
Past Awards
---
2020 Awards
The All In Award (Given by: Team Mysterious Misery)
---
---
Past Awards
---
2020 Awards
The All In Award (Given by: Team Mysterious Misery)
---