Team White City Devils chats with owner of Evil Intentions, Fitz, and talk about what to expect for the 2019 season!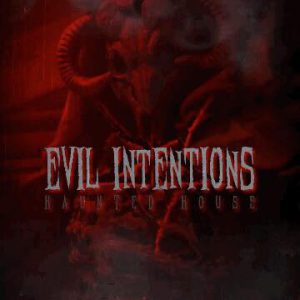 Evil Intentions has a whole new establishment this year in Elgin, Illinois. The haunt had one of the highest ratings from our Chicago review team, Team White City Devils, on their opening weekend for the 2018 season. At the time of this interview, the team at Evil Intentions delayed their opening weekend to assure the best possible show for their fans! We had the Opportunity to chat with the owner of Evil Intentions, Fitz!
WCD: Could you tell us what inspired you to start a haunt?
Fitz: I have always been a huge fan of Halloween and horror movies. I remember being a kid and having my parents driving my friends and I to a bunch of different haunted houses. I looked forward to that more than anything else every year and hoped one day I would be able to own my own haunt.
WCD: How many seasons has Evil Intentions been running professionally?
Fitz: This will be Evil Intentions 14th professional season
WCD: We were amazed to have found out the building was the former Elgin Metal Casket Factory. Is the building truly haunted? If so, what are some incidents you heard of or have experienced?
Fitz: Yes, the building is actually haunted. There are a ton of ghost stories to tell after being in this building 11 years. Some things that happen on a regular basis are loud noises from areas of the building where nobody is, footsteps behind you, random objects falling, voices calling out and something that likes to take the form of our staff. Ghost tours here are always very interesting.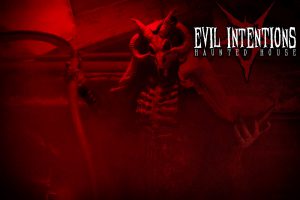 WCD: We were waiting in anticipation about the exciting news that was being released late May 2019. Can you tell us about the relocation?
Fitz: The relocation was a huge project. As soon as the 2018 season ended we had to completely tear down the existing haunted house, move everything to our new section of the building, re-design and re-build a completely new attraction in less than a year. The amount of time and hours that have gone into this project is just insane. I am so proud of everyone in this crew for being able to pull this off and truly lucky to have them in my life. We now have taken over 90% of the Casket Company and we are in the older, creepier section of the building.
WCD: What can some of the longtime fans of Evil Intentions expect with the transition?
Fitz: Our fans can expect a much larger, more detailed and even scarier version of Evil Intentions. A lot of the room ideas from the old haunt are back as well as a bunch of new ideas we have wanted to do for a while now. We're all very proud of how everything turned out and can't wait for everyone to see everything!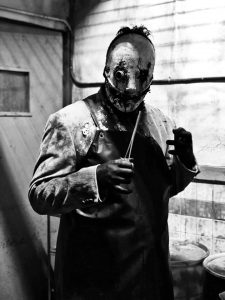 WCD: Any advice for first time visitors?
Fitz: My advice for first time visitors is be ready to be scared. We are not a theme park style haunt with a bunch of animatronics. We focus on high intensity scares with beautiful sets in a building that is actually haunted.
WCD: Some haunts offer off-season activities such as escape rooms; Does Evil Intentions offer any off-season activities?
Fitz: Next year we will be offering off season events such as escape rooms and ghost tours.
WCD: Considering the big transition, what do you think is next for the future of Evil Intentions?
Fitz: What I see for the future of Evil Intentions is more expansion, more scares and more innovation. We like our originality and we will always keep that going forward. Having the haunt set in the old casket company building allows us to offer something most haunts don't have. There's nothing creepier than having a haunted house inside an actual haunted building.
We are excited to visit Evil Intentions out in Elgin on October 19th! Last year was such an impressive show (Link to our 2018 review!) we can only imagine what lurks with an all new build that is twice the space of the old location and 3 floors total! Evil Intentions was named Illinois must see haunt for the 2019 season by The Scare Factor. Place This haunt on your list if you are in the Chicago area!