Horror Movies Filmed In Haunted Houses
Did you know there are some horror movies out there that were filmed in our favorite spooky attractions? This is a list of scary movies we found that were filmed in or partially in Halloween haunted house attractions. We're always looking for something spooky to do during the off-season, so we hope you enjoy this list. *These movies are listed in no particular order. If you know of a movie we have missed, please get in touch with us.
1. Terrifier 2 (2022):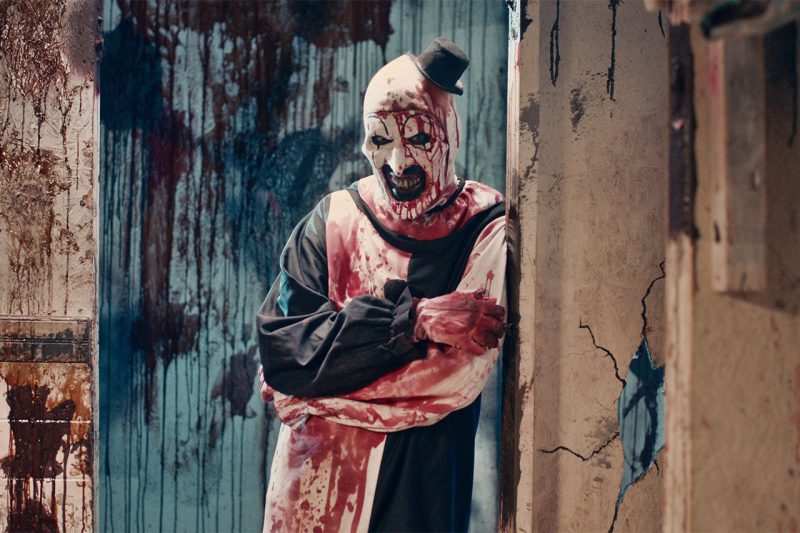 Synopsis: After being resurrected by a sinister entity, Art the Clown returns to Miles County, where he targets a teenage girl and her younger brother on Halloween night. Source: terrifier2themovie.com
If you haven't seen the first Terrifier movie (2016), we recommend giving it a watch first, but it's not required. Both movies are full of brutal gore. In Terrifier 2, the ending sequences were filmed inside the high scare haunted house, Fright Factory, in Philidelphia, Pennsylvania.
2. The Houses October Built (2014):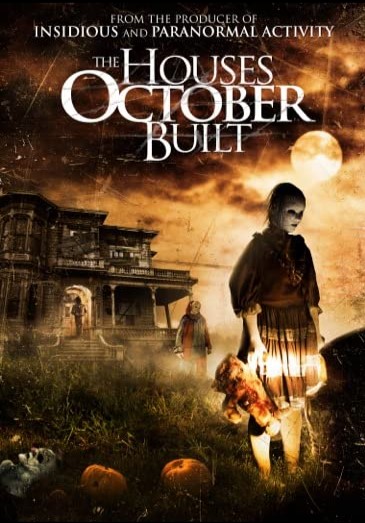 Synopsis: Five friends are stalked by a group of mysterious and disturbed individuals while on a road trip looking for the ultimate haunted house attraction. Source: IMDb.com
Filming for The Houses October Built partially took place at several haunted house attractions, which Roe, the director, would later include in a list of "America's Scariest Haunted Houses" that he released as marketing material for the film. Source: Wikipedia.org
3. The Houses October Built 2 (2017):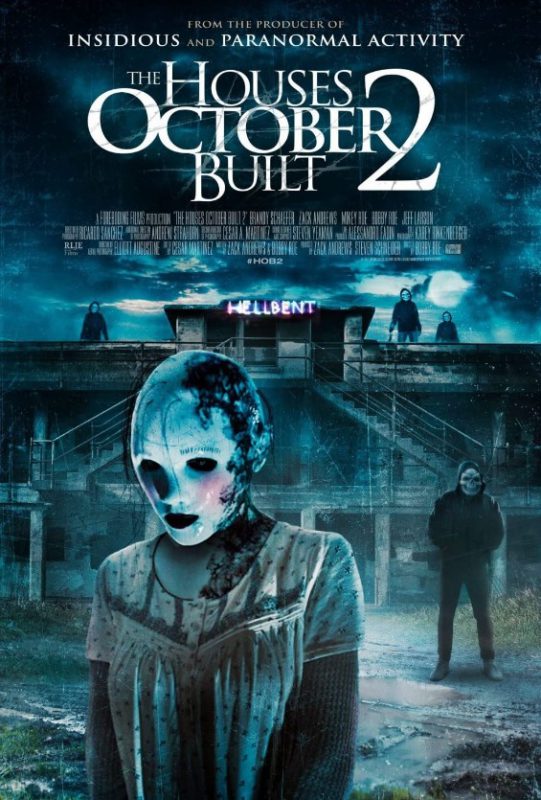 Synopsis: Recovering from the trauma of being kidnapped last Halloween by the Blue Skeleton, five friends head back out to visit more haunted house attractions. But when signs of the Blue Skeleton start appearing again a new terror begins. Source: imdb.com
We recommend watching the first film listed above to fully get the story before going into this one.
4. The Funhouse Massacre (2015):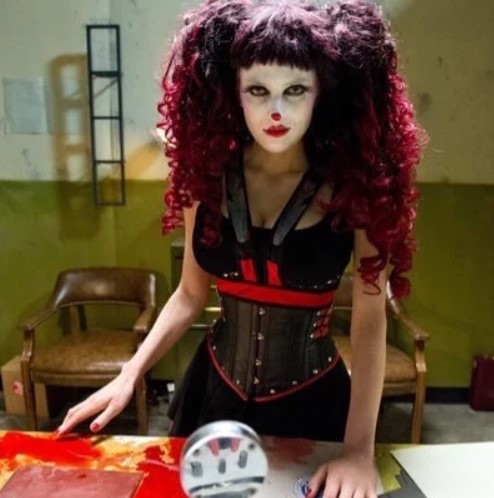 Synopsis: Six of the world's scariest psychopaths escape from a local Asylum and proceed to unleash terror on the unsuspecting crowd of a Halloween Funhouse, whose themed mazes are inspired by their various reigns of terror. Source: IMDb.com
This comedy horror movie was mostly filmed at Land of Illusion Adventure Park in Middletown, Ohio.
5. Death Tunnel (2005)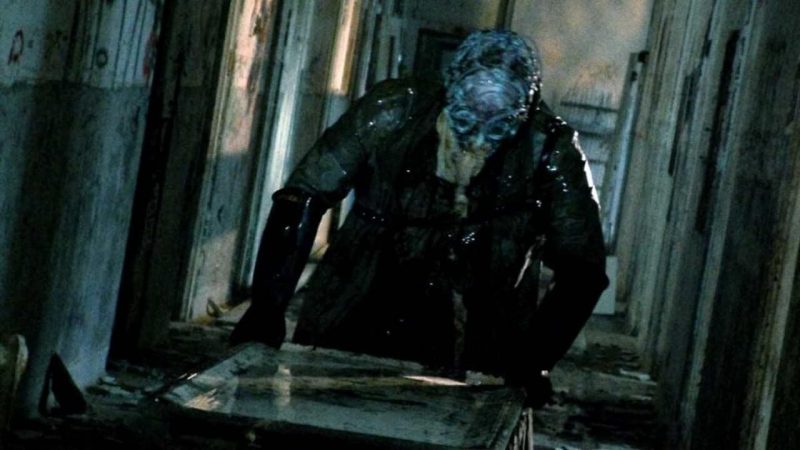 Synopsis: For an initiation stunt, five college women are locked in a Kentucky hospital built in 1910 where 63,000 people died from a disease known as the "white plague". Deep under the hospital is the "Death Tunnel" which once was used to secretly remove the dead from the grounds. Source: IMDb.com
Some of you may be wondering why this movie is on this list. This movie was shot at the Waverly Hills Sanatorium in Louisville, Kentucky. Waverly Hills also puts on an annual Halloween haunted house attraction on the same property, The Waverly Hills Haunted House.
6. Carnage for the Destroyer (2005):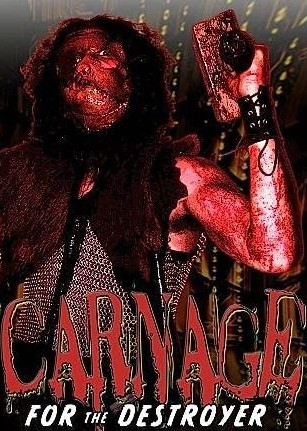 Synopsis: A group of teenagers set up the annual Halloween Haunted House exhibit. Teen Ape finds himself a large-breasted lover, but the gang accidentally wakes up The Destroyer – an ancient evil god that takes out its deadly wrath on the gang. Source: IMDb.com
This movie was filmed at Bloodview Haunted House in Broadview Heights, Ohio.
7. Frightworld (2006):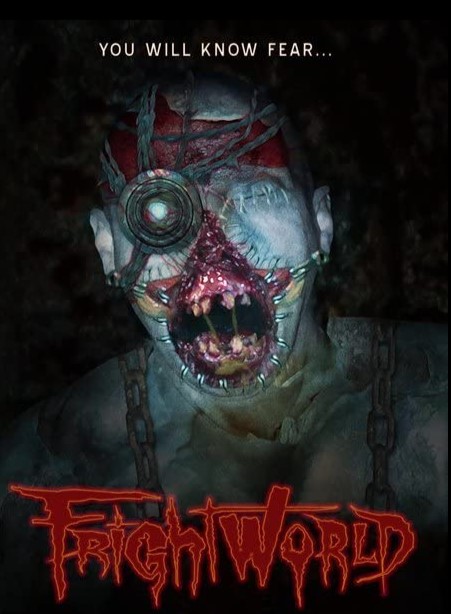 Synopsis: Nine people find themselves trapped in a warehouse that contains the remains of the old Frightworld Amusement Park – a place haunted by the spirit of Verden Fell, a serial killer who died there a year before. Source: letterboxd.com
8. Hell House, LLC (2015):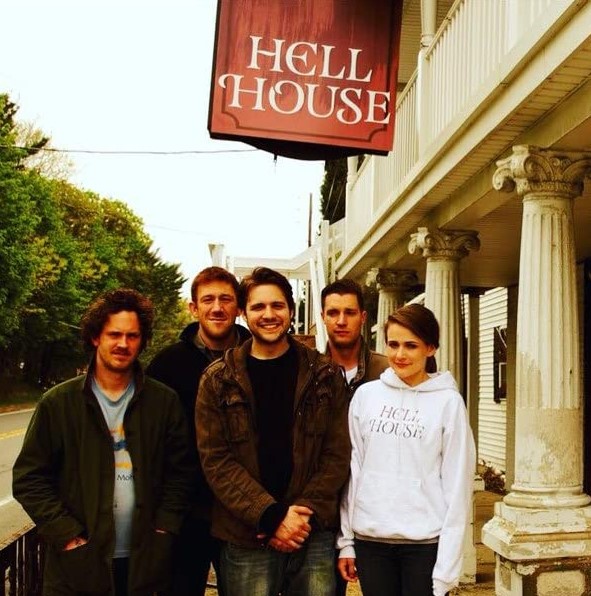 Synopsis: Five years after an unexplained malfunction causes the death of 15 tour-goers and staff on the opening night of a Halloween haunted house tour, a documentary crew travels back to the scene of the tragedy to find out what really happened. Source: IMDb.com
This film was shot at Waldorf Estate of Fear in Lehighton, Pennsylvania. The building is also known as Abaddon Hotel. If you like clowns, there's plenty of them to see here.
9. Zombieland (2009):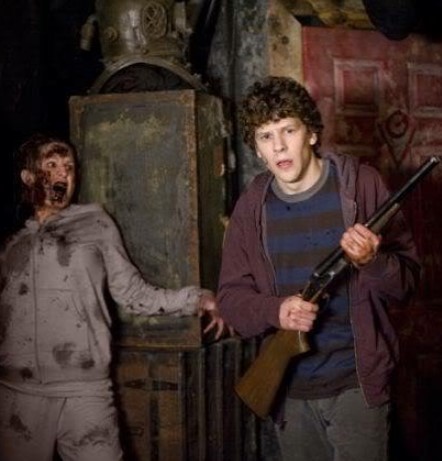 Synopsis: A shy student trying to reach his family in Ohio, a gun-toting bruiser in search of the last Twinkie, and a pair of sisters striving to get to an amusement park join forces in a trek across a zombie-filled America. Source: IMDb.com
This iconic film's haunted house interior scenes were taken at Netherworld Haunted House's previous location. They are now located in Stone Mountain, Georgia. Why did this movie make it to the list? Although it's a lot of comedy, it has some gruesome scenes and suspense that some may find scary.
10. The Scarehouse (2014):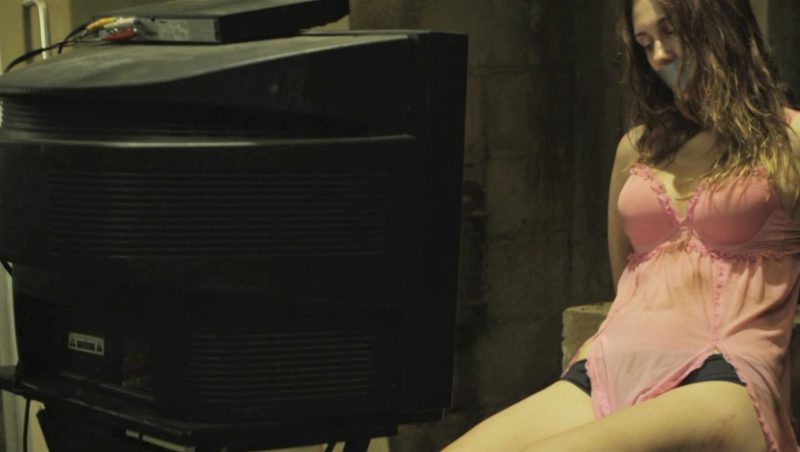 Synopsis: Six college girls are invited to a party inside an elaborate Halloween funhouse two years after a tragic accident. Once inside, the girls realize their hosts' intentions are not all fun and games. Source: IMDb.com
This movie was shot inside Scarehouse Windsor in Windsor, Ontario, Canada.
11. Abandoned in the Dark (2014):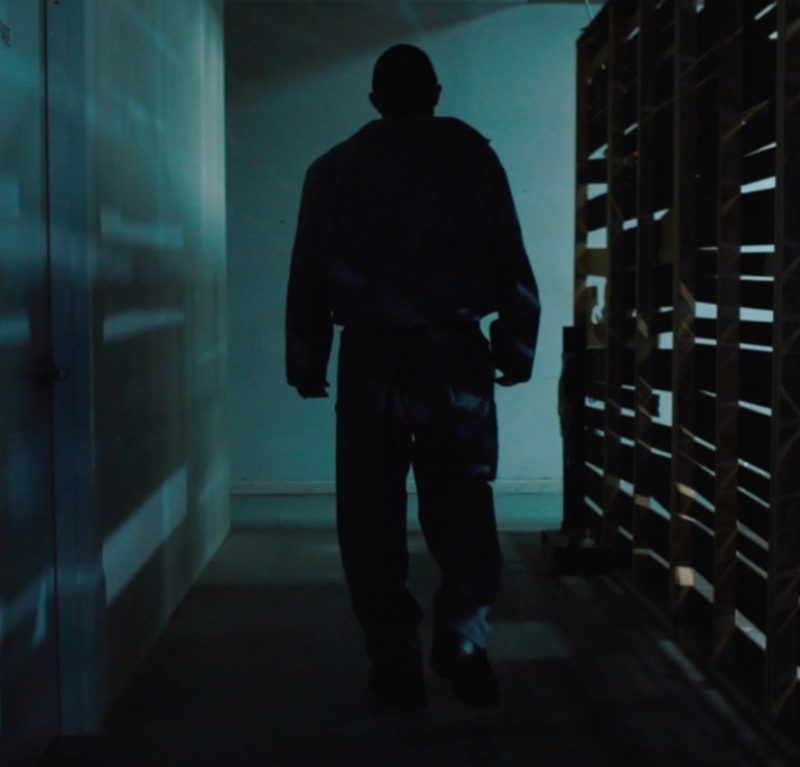 Synopsis: Kane Hodder stars in this anthology film comprised of 4 short horror/suspense stories seamlessly connected to one another through gripping real-life conflict and extreme tension. Source: IMDb.com
Some scenes from this series were shot in The Haunted Scarehouse in Wharton, New Jersey. The Haunted Scarehouse is now known as the 13th Hour Haunted House.
12. Talon Falls (2017):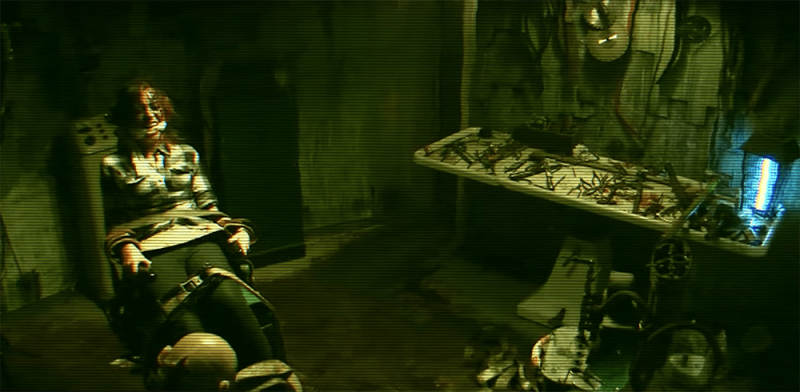 Synopsis: Four teenagers take a road trip to a Halloween scream park. Each of them is captured and made part of the horrific attraction they originally thought was fun and games. Source: IMDb.com
This film takes place at Talon Falls Screampark in Hickory, Kentucky. If you like movies where the assailants torture their victims, this may be a good one for you.
13. Hell Fest (2018):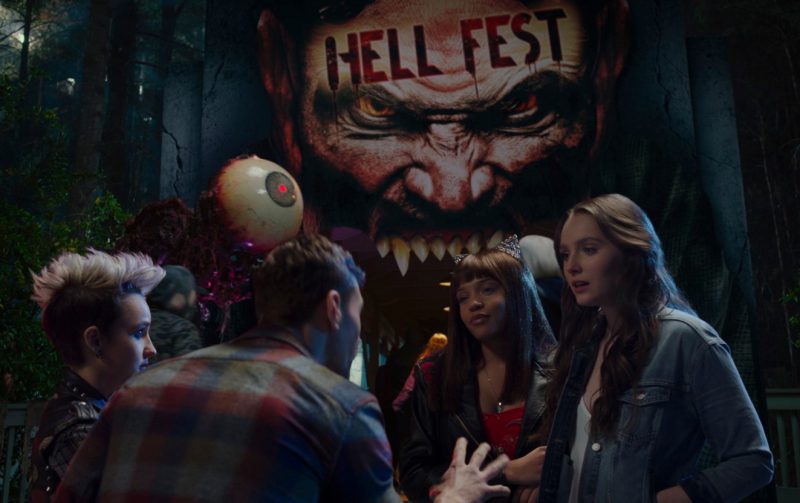 Synopsis: On Halloween night, three young women and their respective boyfriends head to Hell Fest, a ghoulish traveling carnival that features a labyrinth of rides, games, and mazes. They soon face a bloody night of terror when a masked serial killer turns the horror theme park into his own personal playground. Source: Rottentomatoes.com
This holiday horror movie was shot at Six Flags Fright Fest in Austell, Georgia, at the Six Flags White Water Park.
14. House of Purgatory (2016):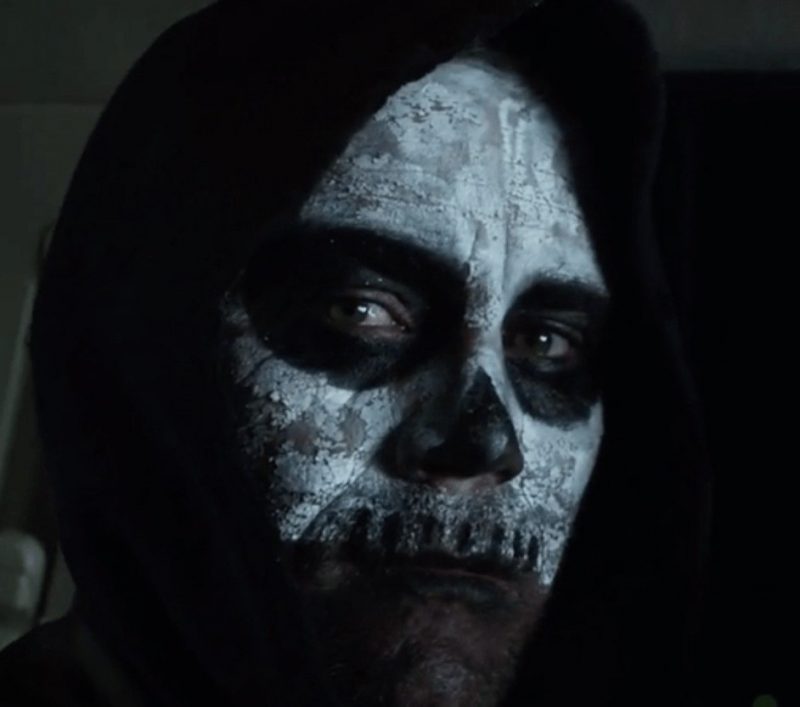 Synopsis: Four teenagers seek out a legendary haunted house on Halloween. Once inside, they realize it's not an ordinary attraction, and the house may actually be able to re-create their deepest fears.
Source: rottentomatoes.com
Parts of this horror film were shot at Green Bay Fear Haunted House in Green Bay, Wisconsin.
15. Scare Zone (2009):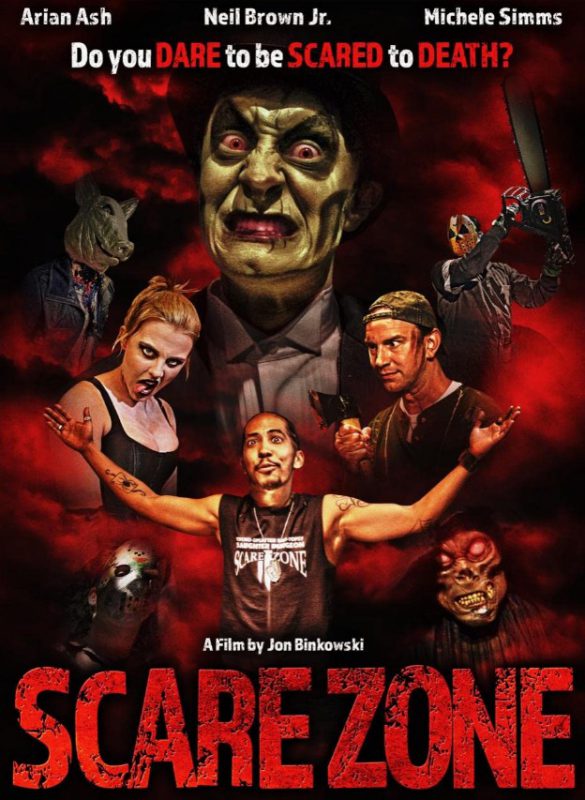 Synopsis: Scare Zone was filmed at Universal Studios' Halloween Horror Nights. The titular attraction seems like just another haunt, but soon people start really dying. Unfortunately, everyone thinks it is just part of the show. Source: https://aiptcomics.com/
They say this entire film was shot inside Universal Studios Halloween Horror Nights Orlando
16. Where the Scary Things Are (2022):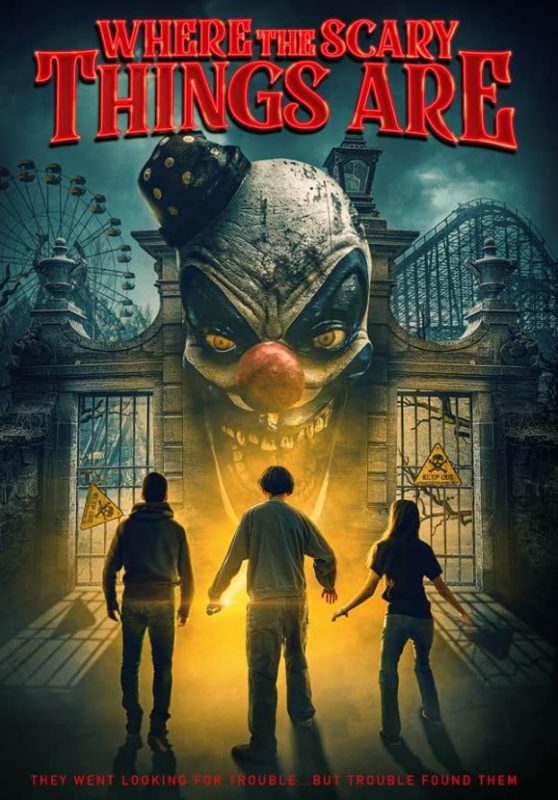 Synopsis: Where The Scary Things Are is about a group of teenagers inspired by a high school "Create Your Own Urban Legend" project that quickly gets out of hand in their desire for more likes and going viral with deadly consequences. Source: iMDb.com
This movie was filmed at Field of Screams in Mountville, PA.
17. Haunted Trail (2021):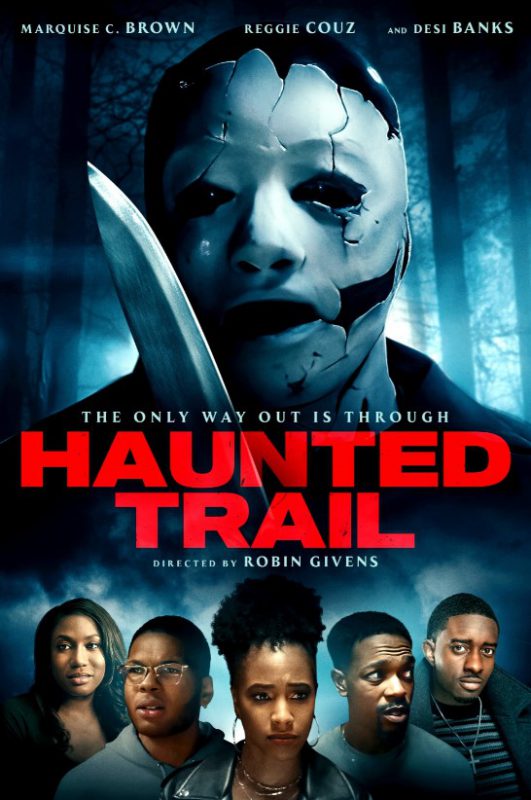 Synopsis: Some college friends receive the surprise of their lives when they discover there is an actual killer on the scene of a local haunted trail. Source: RottenTomoatoes.com
This movie was filmed at Madworld Haunted Attraction in Piedmont, SC.
18. Hurt (2018):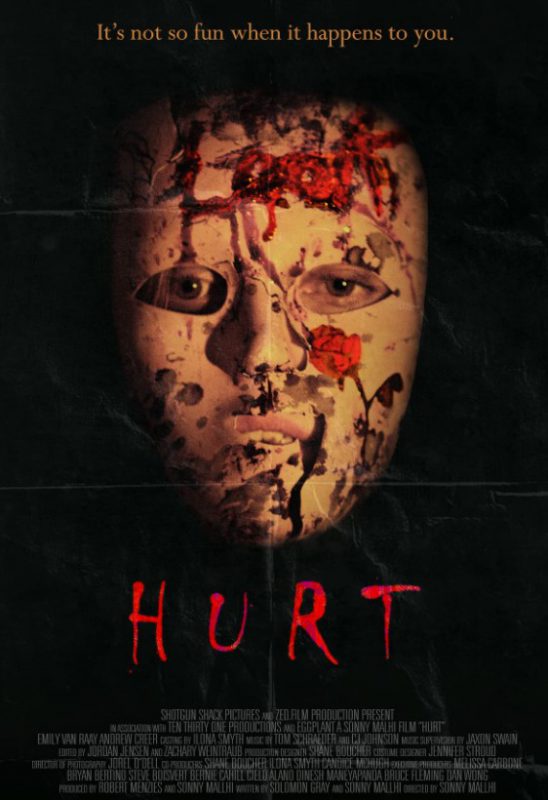 Synopsis: A soldier reunites with his wife to take in the attractions at their favorite Halloween spot: the "Haunted Hayride." But when real terror follows them home, they must fight for their lives… or become the next attraction. Source: wearemoviegeeks.com
According to movie director Sonny Mallhi, this movie was filmed at several hayrides in Ottawa, Ontario, but they did not give any specific attraction names.