Spook Show 17: Finally, An Awesome Haunted House Reality TV Show!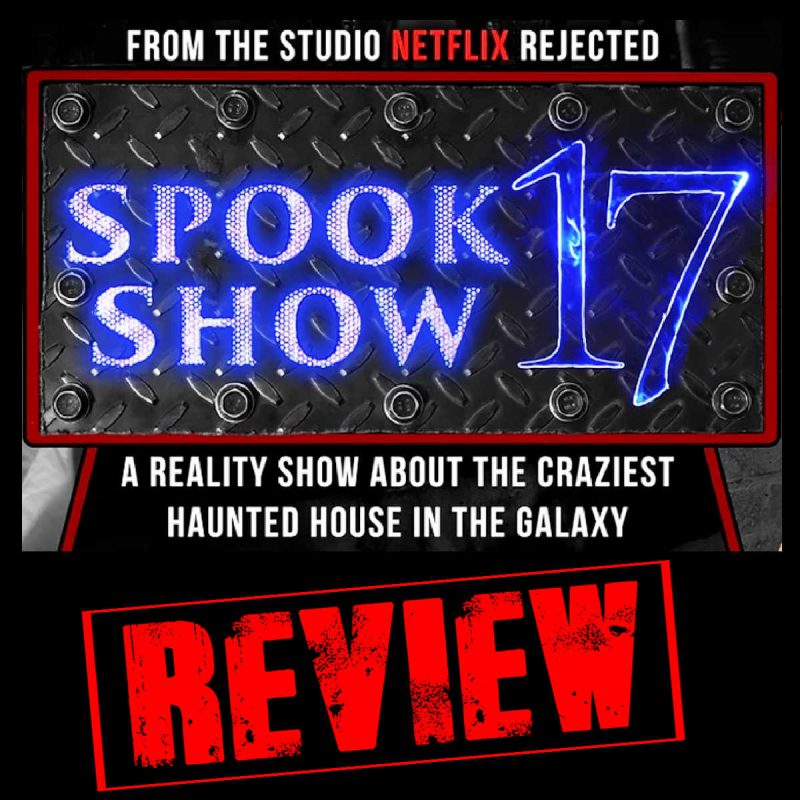 Do you like reality TV shows? Of course not. But you like haunted houses, right? That's why you're here! Ok, maybe you've got a select few shows you can tolerate, but only the outstanding ones, right?
Well, because you like haunts and excellent reality TV shows, we've got a feeling you're bound to enjoy one of the first iterations from the haunted attraction industry: Spook Show 17. The creators gave us a sneak peek at their first three episodes, and with the complete series (14 episodes) of Spook Show 17 scheduled for release on September 28th, 2022, we can tell you – It can't come fast enough!
Spook Show 17 Trailer
---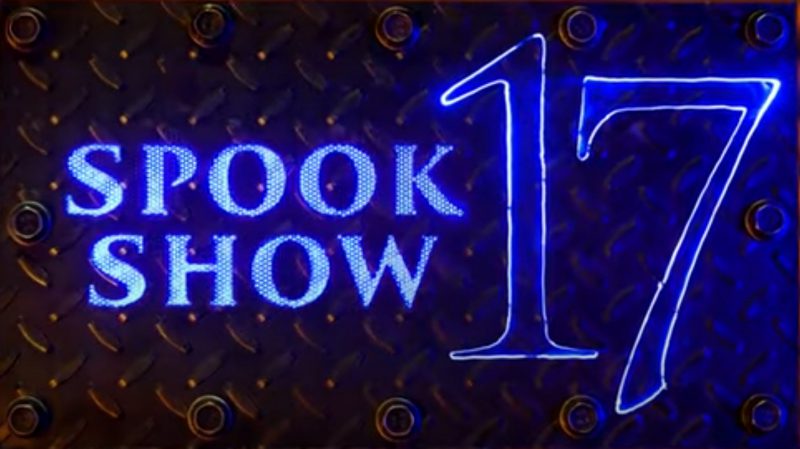 Spook Show 17 takes you behind the scenes of one of the most intense and edgy haunted attractions in the United States: The 17th Door in Fullerton, California. If you don't know about The 17th Door yet, here's a basic rundown of what they offer.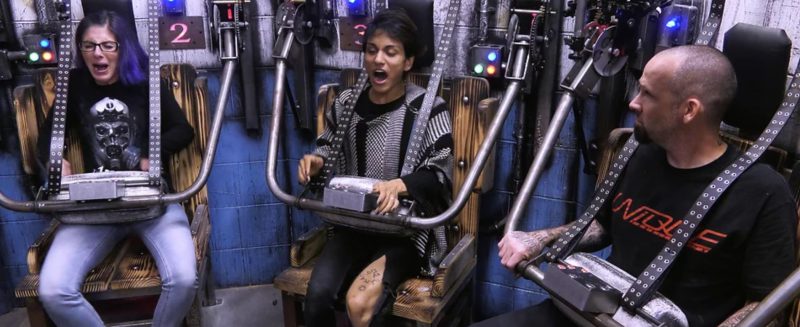 The 17th Door has been dubbed "extreme" by many media outlets and customers over the past few years. You have to sign a waiver, and there's even a safe word that you have to use if you're not brave enough to endure each of the challenges. Every 90 seconds, groups of customers are locked into a room, each being progressively scarier and more physically demanding than the previous, forced to endure the scares that each room provides (or use the safe word to chicken out), and then move on to the next room.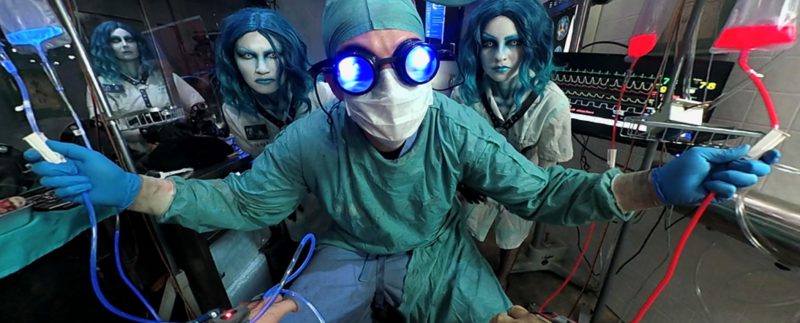 Throughout the series, you'll join an incredibly innovative and brashly- (yet lovingly-) egotistical Robbie, his ride-or-die wife Heather, and their entire build crew as they introduce what sets their haunt apart from "…those old, $h!tty haunts."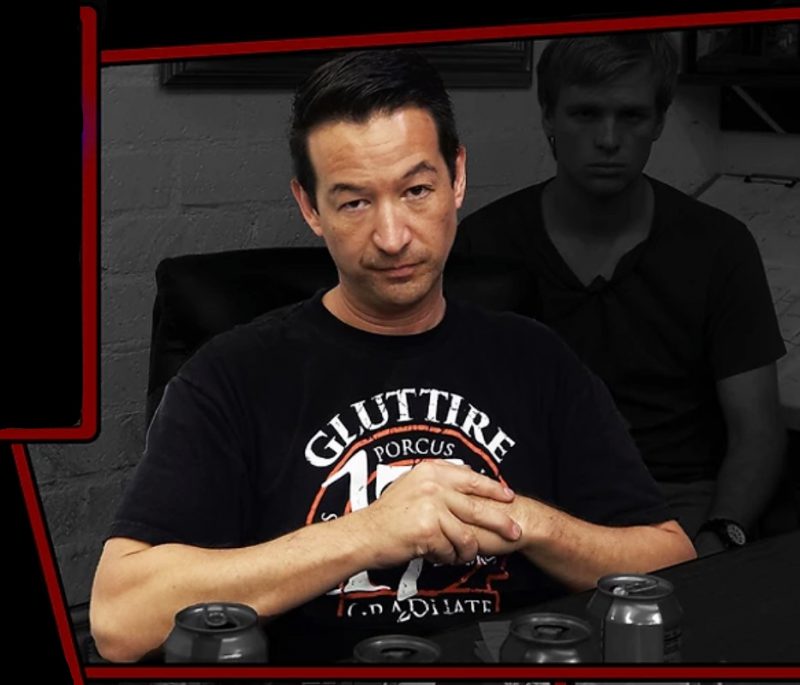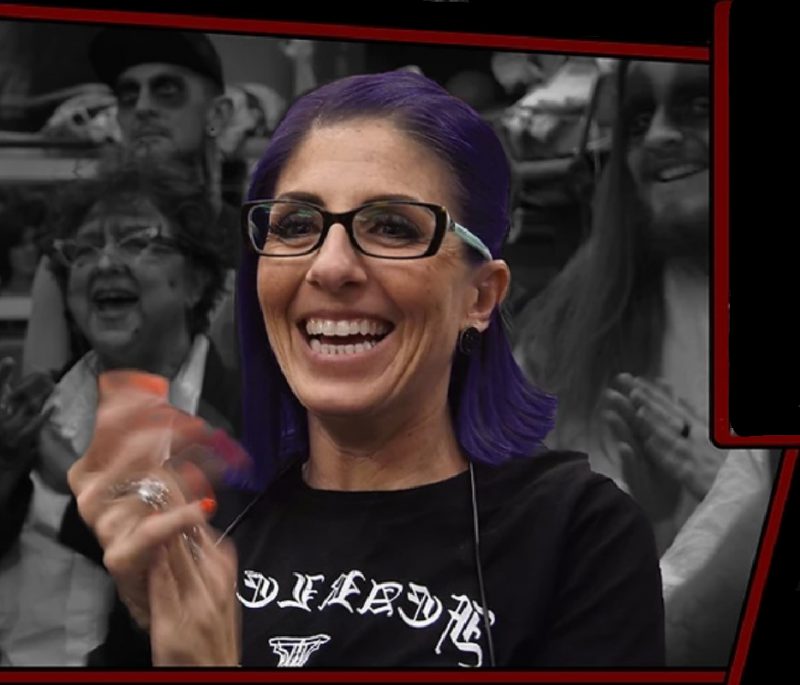 Then, they'll take you along as they tear down and rebuild roughly half of their scenes to create their most unique (and terrifying) rooms to date.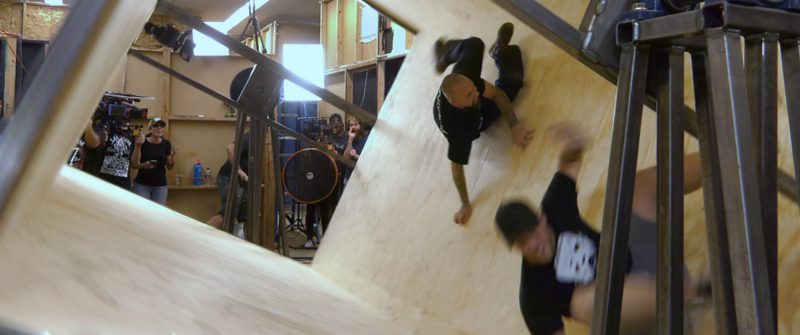 If peeking into the creative imagination of someone who enjoys scaring the sh!t out of people for a living sounds fun, then you're going to love watching them build one of America's most extreme haunted houses right from your TV!
Although this may sound like more of a typical documentary-style show, we assure you, it's not. Most reality TV shows cut out much of the cussing and craziness on the other side of the lens. But this show doesn't because it's entirely filmed, edited, and produced in-house by the crew of The 17th Door, so the creators don't need to worry about anyone censoring them or what they do! What you see is all real! It's also hilarious, but it may not be for you if you get offended easily. It's also gritty, and they don't hold back. There's lots of hazing of their new (and existing) crew members, flaring tempers, physical injuries, project setbacks, and more, some of which just might take them to their breaking points.

So how did we [The Scare Factor] get access to see the show before it even airs? We were graced with an email from Charlotte, a Spook Show 17 crew member, asking if we (as industry-related journalists) would like to give them a review and some feedback before the release date. She also mentioned that they've already received an audience award from the Dances With Films Festival in LA. So we thought to ourselves, "Hell yes, we wanna see it! Hand them all over to us NOW!!"
After we thought about it for a few minutes, we decided it'd be better to reply with, "We would be happy to look over a few of them for you!"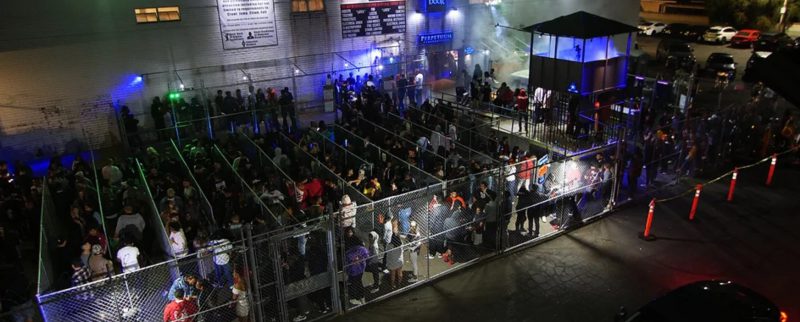 We received a copy of the first episode at about 1:30 am (EST) and noticed it was almost an hour long. We're night owls, of course, but we thought, "Eh, what the heck; Let's check out the first few minutes and watch the rest of it tomorrow." The next thing we knew, the episode ended; we'd watched the entire thing! Our faces were hurting and wet from tears from all our laughing. They'd even left us on a cliffhanger, wanting to see more of the scene and prop building and how it all pans out!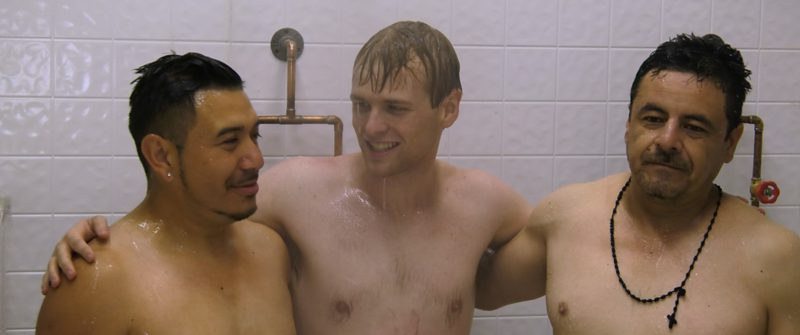 Spoiler Alert!
The season starts with Robbie talking to the cameraman as he's putting together one of the brand-new camera rigs he'd bought to begin filming the show. "You gotta be careful with these cheap-a$$ Chinese screws, man." The cameraman asks, "So, how do you wanna start this out?" To which Robbie responds, "What do you mean? You're filming; didn't we already #uck!n start it?!"
The show progresses by introducing the other crew members, a few scenes showing how they taught themselves to shoot video, a shocking "trust session" with each other, how the basic flow of the haunt works, and the big plan for revamping the show for haunt season. Eventually, you'll follow the crew almost daily as they cut wood, solder pipes, fabricate, bolt together and weld custom machines, and so much more that we'd be here for days trying to explain everything. Oh, wait, there are the roaches, the roach motel, and…
End Spoiler Alert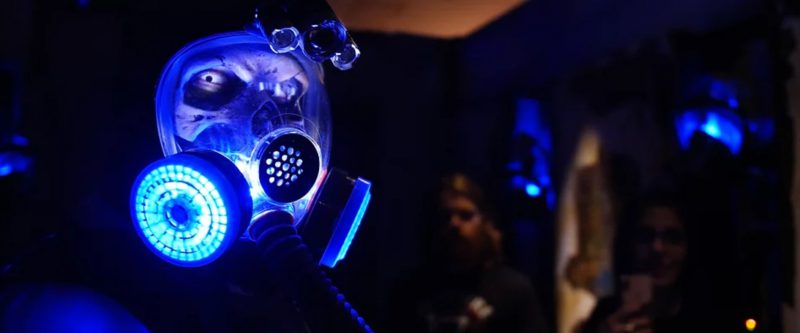 We aren't sure what it is about the uncensored grittiness and real-world experience Spook Show 17 offers that kept us wanting more, but we're glad it did and can't wait for the rest of the season to air! So be sure to check out SpookShow17.com and sign up for their email list to stay up to date! Special thanks to The 17th Door Haunted House and Spook Show 17 for giving us this fantastic opportunity to take a sneak peek at their show and let us share it with the world for you.
Stay Scary!!
~Tyler & Nora: Team Zombillies & Co-Owners of TheScareFactor.com
---
Spook Show 17 Synopsis (from SpookShow17.com):
To soothe his insecurity, an egotistical innovator decides to make his own reality TV show about how he and his business-savvy wife lead a misfit crew to build the craziest, most elaborate haunted house in the galaxy: The 17th Door.
​A complete departure from what you know about reality TV, Spook Show 17 is completely authentic, obnoxiously irreverent, and flat-out hilarious. Follow this team's journey through 14 episodes of design, build, casting, and operating, where you will see behind the scenes what it takes to truly scare the shit out of people.
---
Links:
Trailer
Website
IG
TikTok
YouTube Channel
Facebook
Twitter
IMDB
Email Contact
---
Where To Watch:
Streaming Platforms:
Amazon
iTunes
PlutoTV
TubiTV
Roku
Vimeo
DirectTV
Google Play
InDemand
Cox
Spectrum
Time Warner