Top Must-See Haunts in Colorado
Top Must-See Haunts in Colorado
Here are the Top Must-See Haunts in Colorado.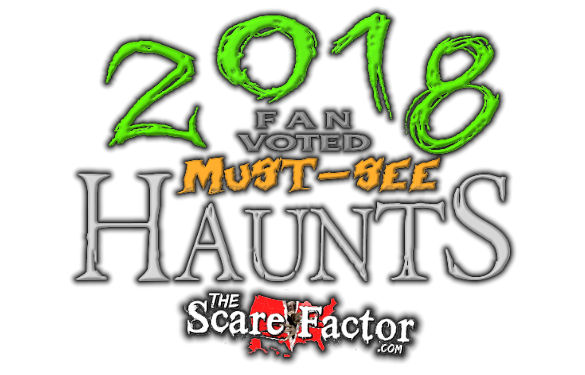 2018 Top Must-See Haunts in Colorado
In the summer of 2018, fans like you had the chance to vote for their favorite Halloween haunted attractions. We've tallied the results and created a list of the Top Must-See Haunts in Colorado. For a full list of every haunt in Colorado, visit our Colorado Haunted House Directory. For a list of reviews for Colorado haunted houses from our pro review teams, click here.
*Disclaimer: These results do not reflect The Scare Factor's official views regarding the quality of the attractions listed. The order in which they are shown was determined solely by the number of legitimate votes that we received during our poll. For more details, click here.
---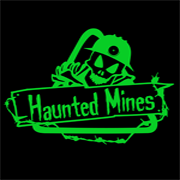 (Colorado Springs, CO)
The Haunted Mines took a one-year hiatus and now they are officially coming back from beyond the grave. This year, the attraction will be spanning across 28,000 square feet at Palmer Park and Academy. This must be a highly-anticipated haunt for the fans to follow it and give it the votes to make it to our "Must-See" haunts list. We are excited to read the reviews of this unique attraction.
---

(Westminster, CO)
Established in 1983, "Denver's World Famous Haunted House is back" with a vengeance! Every Halloween, this attraction solely focuses on "squeezing your senses and intensifying your fears!"
---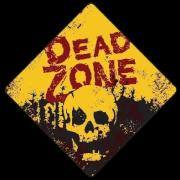 (Littleton, CO)
In case you are unfamiliar with "The Dead Zone," it is the area that lies between where our world crosses over into the spirit world. It is in this area that you will have a chance to venture through hundreds of acres of farm property featuring unique attractions and zones. "Denver's Largest Haunted Attraction" will be waiting for you…
---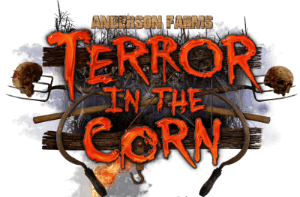 (Erie, CO)
Anderson Farms' Terror in the Corn offers multiple attractions at one location. For those looking for a scary, good time be sure to purchase tickets to Terror in the Corn. This attraction is split into three parts including a hayride into a corn field, a part where you are dropped off in the middle of a corn field and left with only a single, haunted path to guide your way and a third segment where you will venture through the Haunted Ghost Town! For those looking to have some fun while slaying zombies with live paintball guns, you might want to give their Zombie Paintball Hunt a try. For those who are super brave and ready to have a whole night of fun, combo tickets for both attractions are available.
---

(Colorado Springs, CO)
Known as possibly one of the scariest haunted houses in Colorado, Hellscream is a multi-story, multi-attraction venue set on thrilling and terrifying its visitors! This attraction has been created by television, film and special effects professionals that have created many custom, movie-quality effects. Escape rooms are also available at HellScream for those looking to test their skills.
---
Stay Updated!
Not subscribed to our "Haunt Advisor" email list yet?
Want lists, reviews and updates like this sent to your inbox?
It's not too late! Sign up now by entering your email address below…
[grwebform url="https://app.getresponse.com/view_webform_v2.js?u=hHOTb&webforms_id=16827505″ css="on" center="on" center_margin="400″/]
By signing up for Haunt Advisor, you acknowledge and agree to our Privacy Policy.