Top Must-See Haunts in Indiana
Top Must-See Haunts in Indiana
Here are the Top Must-See Haunts in Indiana.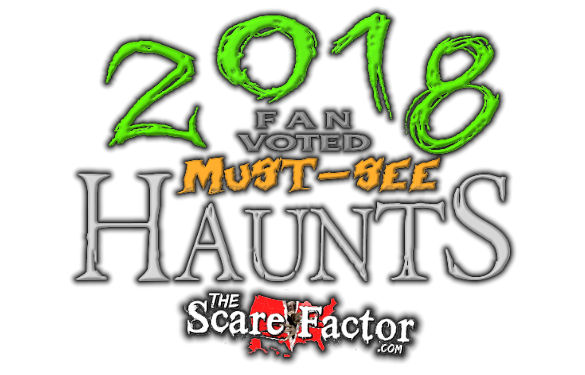 2018 Top Must-See Haunts in Indiana
In the summer of 2018, fans like you had the chance to vote for their favorite Halloween haunted attractions. We've tallied the results and created a list of the Top Must-See Haunts in Indiana. For a full list of every haunt in Indiana, visit our Indiana Haunted House Directory. For a list of reviews for Indiana haunted houses from our pro review teams, click here.
*Disclaimer: These results do not reflect The Scare Factor's official views regarding the quality of the attractions listed. The order in which they are shown was determined solely by the number of legitimate votes that we received during our poll. For more details, click here.
---
(Anderson, IN)
Stillwell Manor is one of Indiana's largest haunted attractions at over 32,000 square feet! They offer three haunts: Stillwell Manor Haunted House, Tantibus and Isabell's Beyond.
---
(Indianapolis, IN)
FriteLodge is a charity haunt on the southeast side of Indy. The haunt is run by volunteers and all proceeds go towards children and families in the Franklin Township Community that are in need. 2018 will be their 10th year!
---
(Indianapolis, IN)
There are three different haunted houses to experience at House of Trepidation. They are: House of Trepidation, Crossroads of Carnage and Purgatory. Opening night will be September 28th, 2018.
---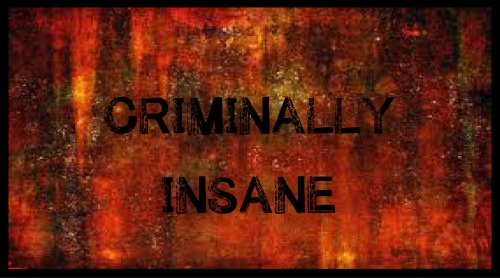 (Crown Point, IN)
At Criminally Insane, "The voices can't be wrong all the time!" This haunted attraction takes place in the old jail / Sherrif's house in Crown Point, Indiana.
---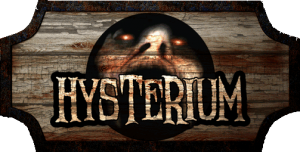 (Fort Wayne, IN)
Hysterium Haunted Asylum will pull you in, immersing you into 'your darkest, deepest fears." You can also try your luck at escaping the Tool Shed, which is conveniently located near the waiting line before entering.
--- (Indianapolis, IN)
The Thirteenth Hour is Indy's newest haunted house and 2018 marks their second year in operation. This is an outdoor attraction that is split into two different haunts that cover over 10,000 square feet. New fears will be unearthed in The Catacombs this year and new encounters and passageways are waiting for you in the Cathedral of Souls!
---

(Indianapolis, IN)
Known as "Indy's most intense haunted house," Nightmare on Edgewood is celebrating their 40th season in 2018! This attraction has a very "hands-on" policy, so be aware of this before entering… they WILL touch you!
---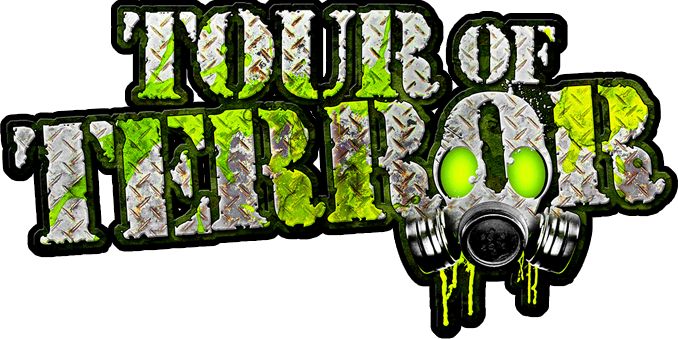 (Hobart, IN)
Tour of Terror is a haunted attraction located on a REAL nuclear US military base. It is here that you can "Discover the secrets of a decommissioned Nuclear missile base from the Cold War. The "Tour" will take you deep into the horrors of the base and leave you wanting to go AWOL."
---
(Seymour, IN)
Fear Fair is a large haunted house that takes place within Freeman Field in Seymour, Indiana. They are open many nights during the Halloween season, as well as throughout the year for other special events including Valentine's Day, Christmas and more. For the 2018 season, they are bringing four different themes to life within their single facility. They are: Black Death, Rockford Rioit (new for 2018), Ascension and Voodoo!
---
(Lake Station, IN)
Haunted Hills Hospital houses patients that are so psychotic and twisted that they can't be contained at a regular mental facility. Experiments were conducted on the patients that were supposedly to help them, but instead, they made things worse. Eventually, the patients took over and now their terror has taken over the grounds.
---
Stay Updated!
Not subscribed to our "Haunt Advisor" email list yet?
Want lists, reviews and updates like this sent to your inbox?
It's not too late! Sign up now by entering your email address below…
[grwebform url="https://app.getresponse.com/view_webform_v2.js?u=hHOTb&webforms_id=16827505″ css="on" center="on" center_margin="400″/]
By signing up for Haunt Advisor, you acknowledge and agree to our Privacy Policy.