Top Must-See Haunts in New Jersey
Top Must-See Haunts in New Jersey
Here are the Top Must-See Haunts in New Jersey.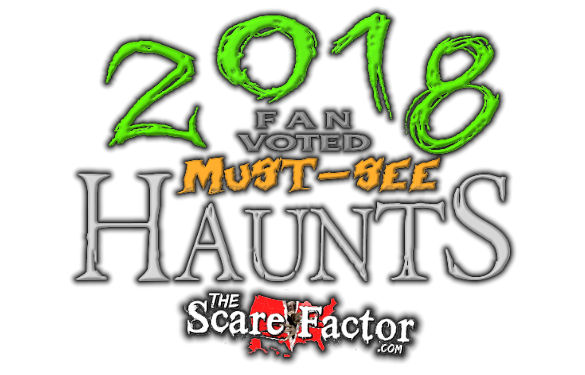 2018 Top Must-See Haunts in New Jersey
In the summer of 2018, fans like you had the chance to vote for their favorite Halloween haunted attractions. We've tallied the results and created a list of the Top Must-See Haunts in New Jersey. For a full list of every haunt in New Jersey, visit our New Jersey Haunted House Directory. For a list of reviews for New Hampshire haunted houses from our pro review teams, click here.
*Disclaimer: These results do not reflect The Scare Factor's official views regarding the quality of the attractions listed. The order in which they are shown was determined solely by the number of legitimate votes that we received during our poll. For more details, click here.
---

(Brick, NJ)
Scary Rotten Farms consists of 3 haunted attractions at one location. Twisted Tales is a new attraction for the 2018 season and they will also be bringing back Sinister Sneed's Chaotic Carnival of Chaos and Blackened The Plague.
---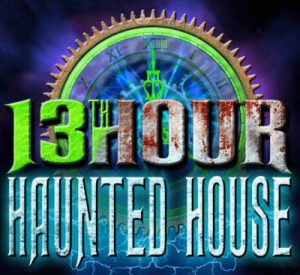 (Wharton, NJ)
13th Hour Haunted House will transport you back in time to the 1970's to meet the Hayden family. It is said that they "struck fear and dread into the minds, souls, and hearts of all who saw them, went near them, or ever spoke of them!" 13th Hour also has 4 escape games on location for those who like to jog their minds while having fun.
---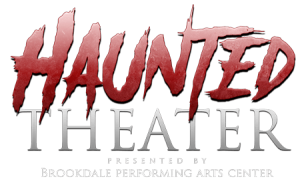 (Lincroft, NJ)
Brookdale Haunted Theater is an annual haunted attraction hosted by the Brookdale Performing Arts Center. 2018 is their 16th year in operation and they will be transferring their entire building into a haunted house for you to visit this year.
---
(Livingston, NJ)
Bane Haunted House offers multiple styles of entertainment all at their single location. From January to May they offer the Bane Purge, an annual laser tag event. They also have multiple escape rooms and, of course, their interactive haunted house. They say there are typically 100+ live actors roaming within their 40,000 square foot facility.
---
(Passaic, NJ)
This asylum was shut down in 1952 due to the patients and staff disappearing and living conditions that were said to be intolerable. Brighton Asylum has now been re-opened and they are accepting new patients! All-new for 2018 is the Bleeding Grounds and Slasher Thursdays! They are also offering the Bleeding Grounds Extended Stay where groups of 4-6 will be on their own the entire way! For those who like escape rooms, you are in luck! Brighton also has escape games.
---
Stay Updated!
Not subscribed to our "Haunt Advisor" email list yet?
Want lists, reviews and updates like this sent to your inbox?
It's not too late! Sign up now by entering your email address below…
[grwebform url="https://app.getresponse.com/view_webform_v2.js?u=hHOTb&webforms_id=16827505″ css="on" center="on" center_margin="400″/]
By signing up for Haunt Advisor, you acknowledge and agree to our Privacy Policy.