Top Must-See Haunts in Pennsylvania
Top Must-See Haunts in Pennsylvania
Here are the Top Must-See Haunts in Pennsylvania.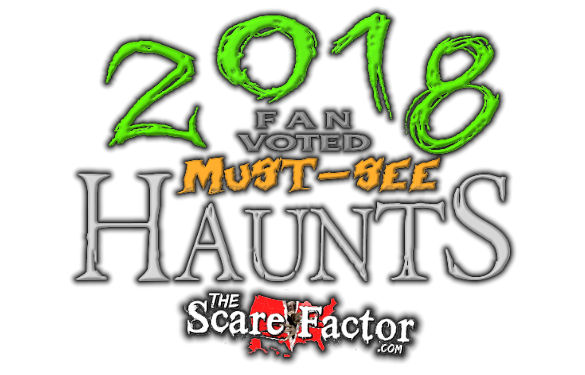 2018 Top Must-See Haunts in Pennsylvania
In the summer of 2018, fans like you had the chance to vote for their favorite Halloween haunted attractions. We've tallied the results and created a list of the Top Must-See Haunts in Pennsylvania. For a full list of every haunt in Pennsylvania, visit our Pennsylvania Haunted House Directory. For a list of reviews for Pennsylvania haunted houses from our pro review teams, click here.
*Disclaimer: These results do not reflect The Scare Factor's official views regarding the quality of the attractions listed. The order in which they are shown was determined solely by the number of legitimate votes that we received during our poll. For more details, click here.
---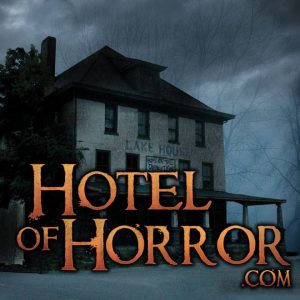 (Saylorsburg, PA)
Hotel of Horror takes place within a 200 year old resort once called The Lake House Hotel. You can experience the Hotel of Horror, Altered Nightmares and new for 2018, Theatre of the Damned!
---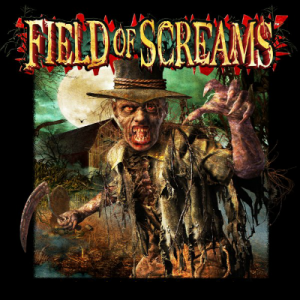 (Mountville, PA)
Field of Screams is home to a variety of attractions including their Haunted Hayride, Den of Darkness, Frightmare Asylum, Nocturnal Wasteland, Extreme Blackout and more! They even have multiple, 5-minute escape games to test your luck at.
---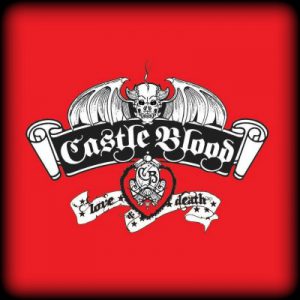 (Monessen, PA)
2018 marks Castle Blood's 26th year in operation! Inside this castle, you will find vampires, ghouls, and many other classic-styled monsters!
---

(Hallstead, PA)
Just a short drive from Scranton or Binghamton is Hellstead Manor. Hellstead is one of Northeastern Pennsylvania's newest attractions. We haven't found many details about their 2018 season yet, so be sure to stay tuned to their Facebook page for more information.
---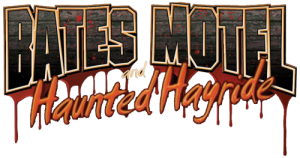 (Glen Mills, PA)
The terror will return to Bates on September 21st, 2018! You can choose to visit the Haunted Hayride, Bates Motel, the Corn Maze or go all in and purchase tickets to all of their haunted attractions. Don't forget, they also have escape rooms too (located in West Chester).
---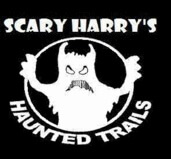 (Homer City, PA)
Scary Harry's Haunted Trail opens September 29th for the 2018 season. This is a family-owned attraction and with every full-price ticket purchase, they will donate $1.00 to the ICCAP Food Bank.
---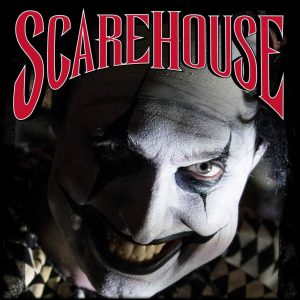 (Etna, PA)
Just 10 minutes from downtown Pittsburgh lies Scarehouse, "Pittsburgh's scariest haunted house." Scarehouse is offering three haunted attractions this year, plus their extreme haunt: The Basement! New for the 2018 season is Pittsburgh Zombies: Re-Animated. You can also experience Infernal Darkness and Nocturnia 3D! If you want more and you consider yourself the bravest of the brave, then you should give The Basement a shot; just keep in mind, you must be 18 or older to enter.
---

(Philadelphia, PA)
Fright Factory is offering 3 attractions for the 2018 season. They are: Industrial Nightmare, Silent Screams Asylum, and Fright Factory Unearthed. This attraction is open rain or shine.
---

(Dickson City, PA)
The Circle of Screams takes place at a drive-in theatre! Now how unique is that? The scaretainment doesn't stop there though folks as they offer a Haunted Hayride, Cirque De Peur and Delfino Manor! Opening night for the 2018 season is September 14th.
---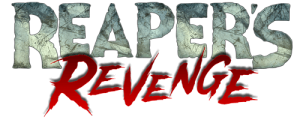 (Scranton, PA)
Reaper's Revenge and Hayride feature 4 horrifying attractions all at a single location! You will want to plan an entire evening at this 60-acre scream park.
---
Stay Updated!
Not subscribed to our "Haunt Advisor" email list yet?
Want lists, reviews and updates like this sent to your inbox?
It's not too late! Sign up now by entering your email address below…
[grwebform url="https://app.getresponse.com/view_webform_v2.js?u=hHOTb&webforms_id=16827505″ css="on" center="on" center_margin="400″/]
By signing up for Haunt Advisor, you acknowledge and agree to our Privacy Policy.