Top Must-See Haunts in Texas
Top Must-See Haunts in Texas
Here are the Top Must-See Haunts in Texas.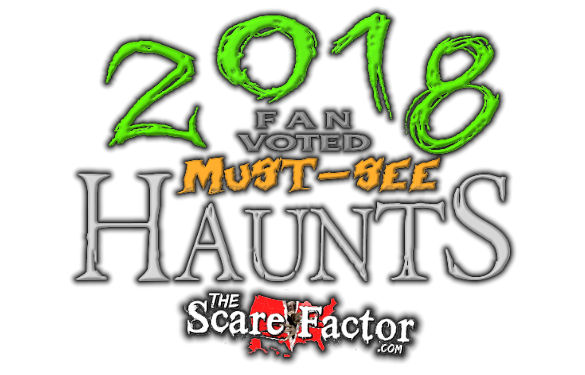 2018 Top Must-See Haunts in Texas
In the summer of 2018, fans like you had the chance to vote for their favorite Halloween haunted attractions. We've tallied the results and created a list of the Top Must-See Haunts in Texas. For a full list of every haunt in Texas, visit our Texas Haunted House Directory. For a list of reviews for Texas haunted houses from our pro review teams, click here.
*Disclaimer: These results do not reflect The Scare Factor's official views regarding the quality of the attractions listed. The order in which they are shown was determined solely by the number of legitimate votes that we received during our poll. For more details, click here.
---

(Denton, TX)
The Parker House offers multiple attractions for scare-seekers abroad. Navigate through The Parker's Mortuary, walk the blood-soaked grounds of The Parker Plantation and witness Ratliff's Sanitarium. The Parker House has many well-known residents that will be eagerly waiting to meet you and your friends in 2018!
---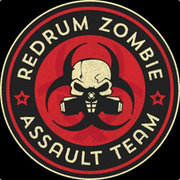 (Richmond, TX)
"A new season is coming" at Redrum haunted house! At Redrum you can experience multiple attractions at one location. We aren't sure of what they have in store for the 2018 season, but we can't wait to find out!
---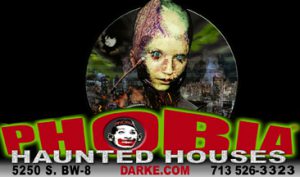 (Houston, TX)
Phobia Haunted House consists of 8 haunts all at "one killer location!" Phobia has been operating since 1996 and is known as one of the scariest haunts in the Houston area.
---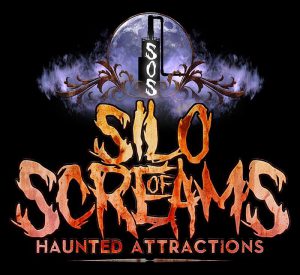 (Temple, TX)
Silo of Scrams is a haunted attraction located in Temple, Texas that offers multiple styles of haunts at one location. 2017 was their grand opening and they can't wait to show you what they have in store for their second year in 2018!
---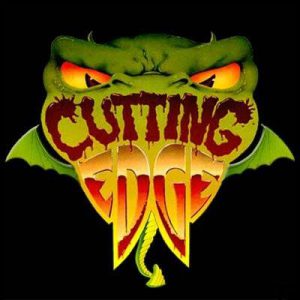 (Fort Worth, TX)
Cutting Edge Haunted House is a 4X Guinness World Record holder for "World's Largest Haunted Attraction" and "World's Largest Walk Through Haunted House!" This is also a multi-story, multi-themed attraction that takes place in a 100-year-old abandoned meat packaging plant.
---

(Houston, TX)
Screamworld offers 5 haunted attractions at one location for one price! There's an attraction here for everyone from The Swamp, Jake's Slaughterhouse and Edge of Darkness to Asylum Maze and Zombie Graveyard, we are sure your fears are waiting for you inside one of these… If not inside all of them!
---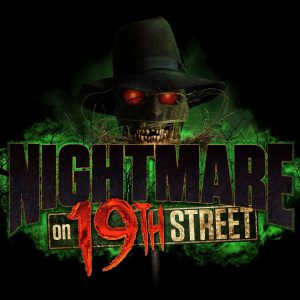 (Lubbock, TX)
Nightmare on 19th Street presents Voodoo Alley, a new addition to Blood Moon Manor in 2018! Haunt lovers can also experience other haunted attractions at this location including: Dead Doll Island, Clowntown 3D and the Wastelands.
---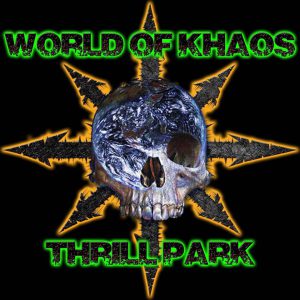 (Tyler, TX)
World of Khaos Thrill Park is bringing the screams to Tyler, Texas! For the 2018 season, they have made a lot of changes; out with the old and in with the new. They say that their 2018 theme "will dominate!" Are you brave enough to see what it is for yourself?
---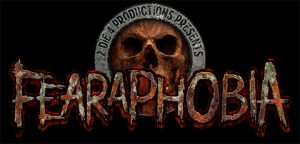 (Bridgeport, TX)
Fearaphobia takes place in an old, abandoned schoolhouse! In 2017 they had over 37 terrifying scenes, so we can't wait to see what they bring to the table for this coming haunt season.
---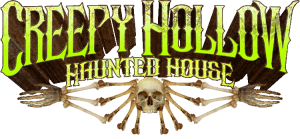 (Rosharon, TX)
Creepy Hollow Haunted House is back "bigger, better and scarier for 2018!" This year, you can experience the 288 Scare Factory, Dark Woods, Pitch Black and their escape room attractions!
---
Stay Updated!
Not subscribed to our "Haunt Advisor" email list yet?
Want lists, reviews and updates like this sent to your inbox?
It's not too late! Sign up now by entering your email address below…
[grwebform url="https://app.getresponse.com/view_webform_v2.js?u=hHOTb&webforms_id=16827505″ css="on" center="on" center_margin="400″/]
By signing up for Haunt Advisor, you acknowledge and agree to our Privacy Policy.