Top Must-See Haunts in Washington
Top Must-See Haunts in Washington
Here are the Top Must-See Haunts in Washington.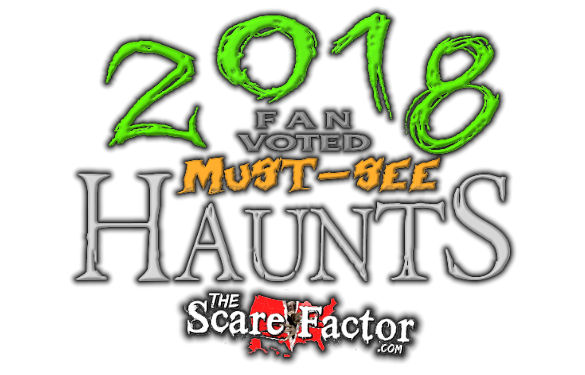 2018 Top Must-See Haunts in Washington
In the summer of 2018, fans like you had the chance to vote for their favorite Halloween haunted attractions. We've tallied the results and created a list of the Top Must-See Haunts in Washington. For a full list of every haunt in Washington, visit our Washington Haunted House Directory.
*Disclaimer: These results do not reflect The Scare Factor's official views regarding the quality of the attractions listed. The order in which they are shown was determined solely by the number of legitimate votes that we received during our poll. For more details, click here.
---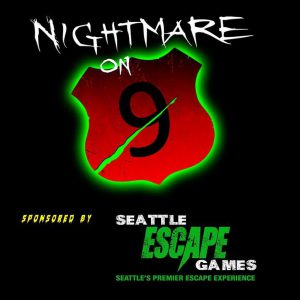 (Snohomish, WA)
Dare to visit the Snohomish Slaughter & Rendering Plant at Nightmare on 9? This plant was built in 1935 and closed in 1975 due to a tragic death. The 2018 season will kick off on October 6th!
---

(Mountlake Terrace, WA)
The 2018 Nile Nightmares Haunted House will offer six attractions for the 2018 season. They are: The Curse of the Nile, Ballinger Asylum, The Infernum, The Doll House, The 3D Circus, and Ice Station 13. They also have a 5-minute escape room for those who are ready to try out a scary escape room experience!
---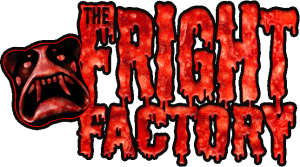 (Buckley, WA)
The Fright Factory is a top rated haunted house that is 98% indoors. Opening night for the 2018 season is September 29th!
---

(Kelso, WA)
Cinema of Horrors features two haunted houses, the Farmhouse and a brand new attraction for 2018: Dark Legends of New Orleans. Be sure to come hungry as they also offer delicious fair foods.
---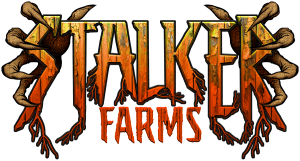 (Snohomish, WA)
Stalker Farms is an immersive, outdoor haunted attraction with original story lines, talented makeup artists, and trained actors. The event is not recommended for those under 12 but they also have some things to do on-site for those too scared to enter. Their opening night for the 2018 haunting season is October 6th!
---
Stay Updated!
Not subscribed to our "Haunt Advisor" email list yet?
Want lists, reviews and updates like this sent to your inbox?
It's not too late! Sign up now by entering your email address below…
[grwebform url="https://app.getresponse.com/view_webform_v2.js?u=hHOTb&webforms_id=16827505″ css="on" center="on" center_margin="400″/]
By signing up for Haunt Advisor, you acknowledge and agree to our Privacy Policy.