Top Must-See Haunts in Wisconsin
Top Must-See Haunts in Wisconsin
Here are the Top Must-See Haunts in Wisconsin.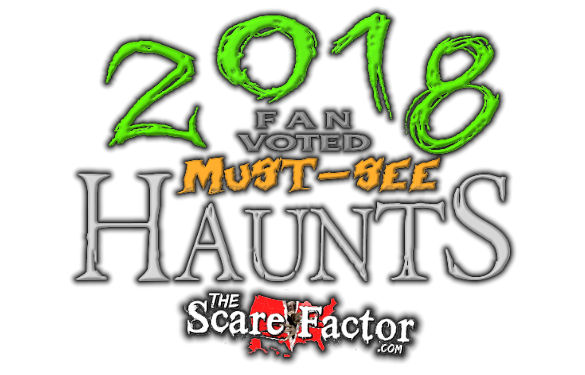 2018 Top Must-See Haunts in Wisconsin
In the summer of 2018, fans like you had the chance to vote for their favorite Halloween haunted attractions. We've tallied the results and created a list of the Top Must-See Haunts in Wisconsin. For a full list of every haunt in Wisconsin, visit our Wisconsin Haunted House Directory. For a list of reviews for Wisconsin haunted houses from our pro review teams, click here.
*Disclaimer: These results do not reflect The Scare Factor's official views regarding the quality of the attractions listed. The order in which they are shown was determined solely by the number of legitimate votes that we received during our poll. For more details, click here.
---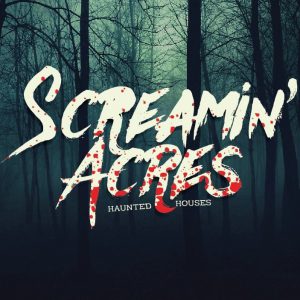 (Stoughton, WI)
At Screamin Acres, you will get four attractions with each purchase that span over 22,000 square feet! They focus on changing this attraction from year to year. This season, guests will get to experience Blackout (only on November 3rd), The Slaughter Haus, Crawl Space, The Last Resort, and Side Effects. The haunts are recommended for ages 12 and up.
---
(Wilmot, WI)
There's something evil waiting for you at the Kenosha County Fairgrounds…Soul Reapers Haunted House returns this October with an old mansion, curious teens and a witch board. "Your screams will be legendary!"
---

(Two Rivers, WI)
Scare USA features custom costumes, newly-renovated scenes, highly-detailed rooms, and much more! For the 2018 season, they are opening their doors on September 21st. These folks are "here to scare the crap out of you" so be prepared for their all-new scares!
---

(Sturtevant, WI)
Abandoned Haunted House Complex consists of 4 attractions at one location! Folks brave enough will get to experience Ambush Haunted House, Hysteria Haunted House, Stalker Haunted Corn Field, and Shoot-A-Freak!
---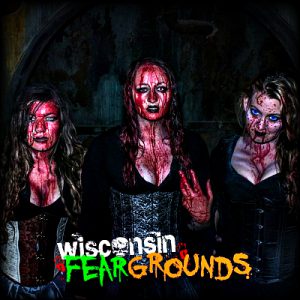 (Waukesha, WI)
Three haunted houses await you within the Waukesha County Expo Center at Wisconsin Fear Grounds. The three attractions are: Morgan Manor, Torment (new attraction for 2018), and Slaughterhouse. They will also be unveiling a new escape room: Anguish!
---
Stay Updated!
Not subscribed to our "Haunt Advisor" email list yet?
Want lists, reviews and updates like this sent to your inbox?
It's not too late! Sign up now by entering your email address below…
[grwebform url="https://app.getresponse.com/view_webform_v2.js?u=hHOTb&webforms_id=16827505″ css="on" center="on" center_margin="400″/]
By signing up for Haunt Advisor, you acknowledge and agree to our Privacy Policy.