Voting Results Update – 6-25-17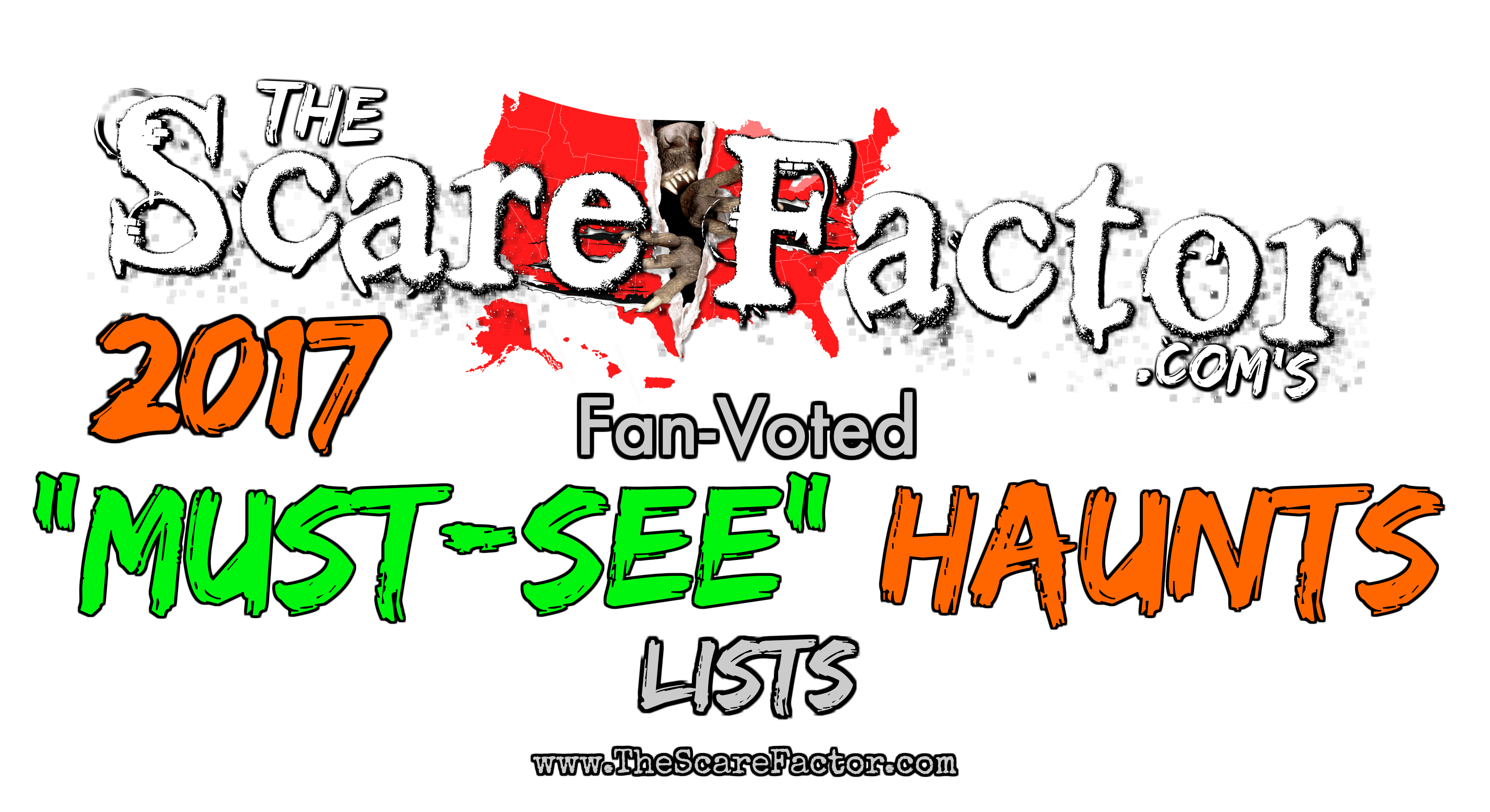 Since voting went live a few days ago, haunt enthusiasts have cast THOUSANDS of votes for over 150 attractions! We've tallied the votes that we've received so far and here are the results:
Note: These are NOT the final results
*Eligible States and their current leaders:
California: All Saints Lunatic Asylum (Apple Valley)Florida: Enigma Haunt (Boca Raton)Georgia: Gates of Misery (Rome)Illinois: Ravens Curse Haunted House (Centrailia)Indiana: House of Trepidation (Indianapolis)Kentucky: Sandyland Acres (Petersburg)Michigan: Exit 13 Haunted House (Mount Morris)Minnesota: The Dead End Hayride (Wyoming)Nebraska: Eagle Hollow Haunts (Eagle)New York: Forest of Fear (Tuxedo Park)Ohio: Wells Township Haunted House (Brilliant)Pennsylvania: Castle Blood (Monessen)Tennessee: Haunted Web of Horrors (Memphis)Texas: Creepy Hollow (Rosharon)Utah: Nightmare on 13th (Salt Lake City)West Virginia: Scareview Grave Schoul (Saint Albans)Wisconsin: Wisconsin Fear Grounds (Waukesha)
*Eligible States have at least three (3) haunts that have received votes.
Top 31 Nominees
Here are the current nominees for our Top 31 Fan-Voted "Must See" Haunts in the U.S. List:(In Alphabetical Order)
Asylum Haunted Scream Park – Louisville, KYBane Haunted House – Livingston, NJBrighton Asylum – Passaic, NJCastle Blood – Monessen, PACreepy Hollow Haunted House – Rosharon, TXEnigma Haunt – Boca Raton, FLExit 13 Haunted House – Mount Morris, MIGates of Misery – Rome, GAGraystone Haunted Manor – Longview, TXHaunted Web of Horrors – Memphis, TNHouse of Trepidation – Indianapolis, INKingwood Asylum – Kingwood, TXNightmare on 19th Street – Lubbock, TXRotten Manor – Holly, MISandyland Acres – Petersburg, KYScareview Grave Schoul – Saint Albans, WVScream Hollow Wicked Halloween Park – Smithville, TXSmiths Sinister Sanctuary – Lake Park, GAStillwell Manor – Anderson, INThe 7th Street Haunt – Louisville, KYThe Dead End Hayride – Wyoming, MNThe Expelled Haunted House – Huntsville, ARThe Forest of Fear – Tuxedo Park, NYThe Haunted Barn WI – Stoughton, WIThe Haunted Hotel KY – Louisville, KYThe House of Shock – New Orleans, LAThe Shallow Grave – Winter Haven, FLWells Township Haunted House – Brilliant, OHWicked Woods of Terror Haunted Trail – Caro, MIWicked World Scare Grounds – Nicholasville, KYWisconsin Fear Grounds – Waukesha, WI
Remember, these are NOT the final results, which will be tallied and posted after voting ends (July 31st, 2017).
If you haven't voted yet, be sure to visit our Haunted House Directory and vote for your favorite haunt today!
Thoughts?
Which haunt are YOU rooting for? Tell us about it in the comments below…
Discussion
No comments yet.