Haunted Angelus House – Full Review
Haunted Angelus House is a Haunted Attraction located in Indianapolis, IN.
8829 East Washington Street, Indianapolis, IN 46219View All Details

Features:

Free Parking, Restrooms/Porta Potties On-Site, Handicap Accessible, Food/Concessions, Gift Shop/Souvenirs, "Hi-Tech" Attraction, You will NOT be touched, Original Characters, Indoor/Outdoor Waiting Line, Indoor/Outdoor Attraction, Family Friendly

Most Recent Video from The Scare Factor:
(Scroll for Scores and Written Review)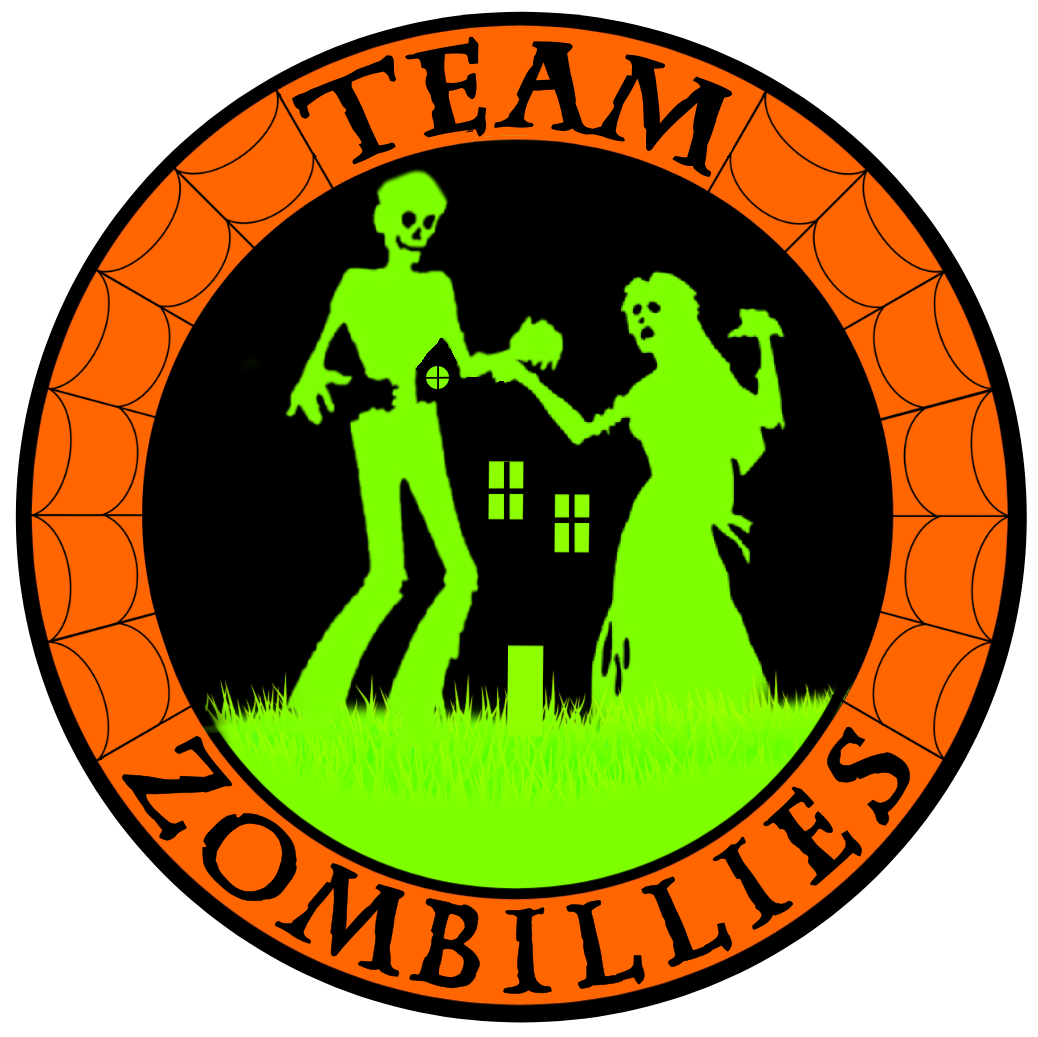 This attraction was reviewed on October 14, 2022 by Team Zombillies.
---
About Our Reviews and Rating System
---
Final Score: 7.92
Final Scores – By Category

Final Scores – By Attraction

Summary:
Now in its 11th season, Haunted Angelus House in Indianapolis, Indiana, continues to scare for a good cause. For those that aren't aware, they raise funds for the Angelus, a Cerebral Palsy group home in Hudson, Florida. This year, they're offering one haunt at one location for the haunting season.
Angelus is a fun haunt with some fully fledged-out scenes and energetic cast members, and for 2022, they've added 15 more pneumatic props! So be prepared to scream, dodge monsters, and lean into your darker side as you traverse through a home, a clown invasion, a swamp, a doctor's office, and more!
---
Cast Score: 7.3
Cast Scores – By Question

Cast Scores – By Attraction

Cast Review:
The various spooky cast members of Haunted Angelus House had multiple interaction styles throughout the attraction. From quick pop scares to fully interactive conversations, our group never knew what to expect from this clan.
The clowns provided the most dialogue, but our group was confused by what game they had in mind. We eventually figured it out, and as we tried to execute it, they took advantage of our distracted attention. The medical staff provided a lot of back-and-forth dialogue and demanded that we stay to become their next patients. Uhm, no thanks! A few characters tried to ask us open-ended questions, such as, "Wanna play?" and as we responded with another question, they just stared at us. Those that didn't speak at all growled or stared uneasily at us.
The trek's beginning was kind of quiet and void of encounters with anyone other than an actress who stared at us and a non-costumed staff member. Every so often, there were some larger gaps between scares, effects, and interactions where additional actors could have filled the space well or provided distractions for the more prominent impending scares.
Of the standouts, the demon worshiper gave us the best performance by demanding that all of us kneel before the demon to yell, "Hail Lucifer!" among other things, before letting us pass. The nun from the demented funeral stalked us as we headed to the next scene. Another female actress we interrupted while cleaning was very enthusiastic with her questioning and didn't like us telling her that (despite her cleaning) the house was still in disarray. Stitches and the chainsaw clown in the queue area did a fantastic job entertaining those waiting in line and even followed us out to our car. Stitches really wanted to go on our next haunted adventure. Don't ask him how many people he's killed – or you might be the next one!
---
Costuming Score: 7.89
Costuming Scores – By Question

Costuming Scores – By Attraction

Costuming Review:
All the fiends of the Haunted Angelus House wore some sort of makeup or mask, along with costumes to match the gritty surroundings they inhabited. For example, the door greeter wore a unique bird-like mask with a moving lower jaw that flapped up and down as he spoke.
The female clowns had UV-reactive facial paint applied to their faces. We noticed that one of them had a design that changed her face depending on the carnival area she was in. The demon worshiper's attire consisted of a white button-down shirt spattered with blood, suspenders, and a black top hat reminiscent of 19th-century London. We also encountered a possessed nun with a ripped face mask and a blood-soaked medical malpractice crew.
While some costumes blended into their respective scenes perfectly, such as the floor creeper wearing an all-black mask and garb, a few didn't match quite as well, such as the cloaked skull in the Christmas area.
Stitches and the chainsaw clown out in the queue line wore well-fitting and realistic masks and costumes to match their portrayals. We were pointing out the clown's giant red shoes, and his polka-dot attire was straight out of whatever demented circus he came from. Stitches wore a pair of coveralls with his name sewn on the front and a dark gray mask that was clearly being held together with a dark-colored rope.
---
Customer Service Score: 9.68
Customer Service Scores – By Question

Customer Service Scores – By Attraction

Customer Service Review:
Angelus is located right off the main highway in a large fireworks store with large haunted house banners displayed both by the road and on the front of the building. Our GPS took us directly to the location. They have a large, paved, and free parking lot.
Navigating the premises was straightforward. The ticket booth is right out front, beneath the orange Haunted Angelus sign. Some overflow waiting has been marked off outside to help keep an organized queue. Portable restrooms were in front of the building for convenience. Any staff members seemed excited to be at Angelus and were more than happy to answer questions. Their resident boxer (dog) is one of the best staff members ever!
Inside, we didn't notice anything hazardous. There were some ramps and a falling floor, but nothing was out of the norm for a haunted house. Once we walked out of the exit, we were a bit confused about where to go, but a cast member finally directed us to the exit (there seemed to be several options).
We found all pertinent information before attending the haunt on their website within a few clicks.
---
Immersion Score: 7.84
Immersion Scores – By Question

Immersion Scores – By Attraction

Immersion Review:
Haunted Angelus House shares a location with a giant fireworks store. As a result, the building doesn't give off much of a haunting vibe from the highway. However, upon closer inspection, several hearses parked near the road and a wooden slatted ticket window didn't quite imply the Fourth of July.
A disturbed Santa Claus and several roaming characters interacted with those waiting in the exterior queue line, giving us a hint of what to expect. The waiting line fed into the building, where the vibe totally changed. A rustic facade and dimly lit area corralled guests, providing a creepier environment. The characters continued to torment guests in this area.
Although Angelus weaves guests inside and out of a house (not actually, but seemingly so), we didn't pick up on an overall storyline. We were routed through a saloon's hidden passageway into the walls of a house, and from there, we experienced many areas of the house. However, we also came across a clown sideshow, a voodoo area, a church, more industrial quarters, and a hellish demise. The haunt circles back at the end as guests trudge through other portions of a house before exiting.
Some of the transition zones are a bit jarring, and some scenes don't blend as well as others, but we stayed immersed within the haunt for the most part. Some items stored outside didn't seem part of the haunt that all guests could see after they exited the building.
At the exit, the haunt spits guests out conveniently at their merch booth, where various shirts can be purchased (and they're cheap, too). Unfortunately, at this time, there was nothing else to do on the property to entice guests to stick around longer, but they may come up with something in the future.
---
Special FX Score: 8.22
Special FX Scores – By Question

Special FX Scores – By Attraction

Special FX Review:
As we made our way through the structures and passageways of Angelus, many of the scenes featured realistic details with intricate additions and layers. For example, the first house's interior was complete with wooden floors, exposed slatted walls, decrepit ceilings, and cobwebs. It gave off that hauntingly home vibe, for sure!
A large cemetery, a church, a voodoo shop, a second-storied building facade, and other interior portions of a home featured so much to look at that there's no way we saw everything. Undergarments and bodies hung in the pathways, forcing us to move them or get a face full of something we didn't want. In the clown area, large clouds floated above us, and we walked beneath the legs of a giant and through a trippy UV hallway with moving portraits and a well-painted floor. Although the swamp featured foliage and wooden walkways, it could have benefited from more fog and scene decor, but it still made us feel like we stepped outside for a moment.
Many large animatronics have been added to the arsenal this season, 15 to be exact. These effects are not only realistic-looking, but they are high-quality and pack a punch. Frequently, they were super loud and fast-moving. When they went off, our attention was instantly directed to them. There was one where the sound did stop working, but it continued to flail its arms at us. The skeleton hiding within the trunk, a screaming lady, the trick-or-treaters, a giant spider, an elf, and the clown confinement hall splendidly surprised us. The coffin lurcher in the cemetery came out surprisingly far too. Others were also effective, but a few had odd placements, such as the doghouse inside a home.
As we made our way through, we could hear the booming sounds of the animations going off, but that was all we could hear in some areas. Before these monsters sprung out at us, it was quiet, especially in a part of the swamp and the house's first sections. As we progressed through the clown area and cemetery, ambient sounds became more apparent, adding another dimension to the places we heard them, which also helped drown out the bleed of the animatronics going off in other rooms.
Other realism-enhancing effects include an actual waterfall, medical equipment in Dr. Peta's facility, a convulsing bloody body, stained glass windows, spirit-lined walls (the bottled kind), stacked wooden crates with different supplies in them, and a bottomless, glowing pit.
---
Scare Factor Score: 7.7
Scare Factor Scores – By Question

Scare Factor Scores – By Attraction

Scare Factor Review:
Although the cast members provided some scares, the giant animatronics delivered the most impactful surprises. As noted above, they effectively placed these mechanisms throughout the haunt, and although we could see some of them coming, we didn't know what they would do, when they would do it, or how close they'd get to us. In addition, some of these props were loud and fast, sending us jumping backward multiple times!
The scares were spread throughout our three-person group well. At times, they jumped out towards the front while stalkers lurked behind us. A falling shelf, loud bangs, a dropping bridge, a sudden blast of air, and an effective double-tap surprise were hard to predict. They also attacked us from different angles. Several scares above our heads led to some oh sh!t moments.
When it comes to the types of scares utilized, some of the actors got in our personal space, there was some gore, and there were common fears such as the dark, clowns, and spiders. Several of the actors also brought some intimidation into the game. When you see the nun, make sure you look her in the eyes!
Near the end, a large creature scared us outside the building, where we heard the roar of a chainsaw. However, the assailant stood and stared at us while we searched for a way out. He eventually pointed us in the right direction, where another chainsaw wielder was hiding, ready to pounce.
---
Entertainment & Value Score: 7.66
E&V Scores – By Question

E&V Scores – By Attraction

E&V Review:
From the moment we entered the saloon till we scrambled out the exit, it took us 16 minutes. This season, general admission tickets are priced at $16.00 ($10 for kids 14 and under). However, if you arrive on a busy night, fast pass tickets are also available for $35.00, which grants you access to skip the general admission line.
Considering the haunt's duration and regular admission pricing, this brings their MPD (minutes of entertainment received per dollar spent) to the average we see most often of one minute per dollar. As we stated above, this is a charity haunt that raises funds for Angelus, so you can be prepared to scream for a good cause!
When it comes to additional entertainment provided aside from the haunt itself, two zealous queue entertainers were doing a great job circling and interacting with all of the guests that were waiting, both inside and outside the building. They also had an effective animated Santa Claus near the entrance that we watched nail several groups!
With the added pneumatics, the large variety of scenes, and ways to make guests scream, Haunted Angelus House offers a unique show in the Indianapolis area. Of course, we always enjoy our visits, and hey, who doesn't need an annual check-up with Dr. Peta?
---
View Full Score Sheet
---
Pics We Took From Our Visit:
---
Promo Images:
Click to Enlarge
---
Guest ReviewsGuest Average: 10 out of 10
Pam – 10/10 – October 20, 2017The haunters at the Haunted Angelus House are easily the best I've ever seen. They are so into their …show more roles; you can tell they put a lot of effort into getting their scares just right. This is my favorite haunt destination in Indiana. They change it up each year to create a wonderfully original experience for their guests. Could not recommend any higher.
Robert Bowen – 10/10 – October 29, 2016This was the best haunt in all of Indiana I've been too every one in Indiana and this one was the …show more best I absolutely loved it. NICE WORK.
Jose – 10/10 – October 31, 2015The Angelus is entering its strong 5th season. Scares continue to improve and set design is awesome. …show more Not your average haunt! Wheelchair accessibility is unique. A simply must see and visit attraction.
---
Past Awards
---
2022 Awards
The Ripper - Barry Stanton (Given by: Team Zombillies)
---
2018 Awards
Best Child Performance - Chainsaw Clown (Given by: Team Zombillies)
Actor Shout Out - Bobby J - Shane Long (Given by: Team Zombillies)
Actor Shout Out - Michael Myers - Leo Zehcnas (Given by: Team Zombillies)
Actor Shout Out - Thrash the Clown - Cameron Bennett (Given by: Team Zombillies)
---
2016 Awards
Memorable Moment - Tilting Bridge (Given by: Team Zombillies)
Actor Shout Out Award - "Bobby J" A.K.A Shane Long (Given by: Team Zombillies)
Actor Shout Out Award - "Freddy Krueger" A.K.A Kim Cooning (Given by: Team Zombillies)
---
---
Past Awards
---
2022 Awards
The Ripper - Barry Stanton (Given by: Team Zombillies)
---
2018 Awards
Best Child Performance - Chainsaw Clown (Given by: Team Zombillies)
Actor Shout Out - Bobby J - Shane Long (Given by: Team Zombillies)
Actor Shout Out - Michael Myers - Leo Zehcnas (Given by: Team Zombillies)
Actor Shout Out - Thrash the Clown - Cameron Bennett (Given by: Team Zombillies)
---
2016 Awards
Memorable Moment - Tilting Bridge (Given by: Team Zombillies)
Actor Shout Out Award - "Bobby J" A.K.A Shane Long (Given by: Team Zombillies)
Actor Shout Out Award - "Freddy Krueger" A.K.A Kim Cooning (Given by: Team Zombillies)
---
Join ourspookyadventures!
We visit Halloween haunted attractions year-round! Follow us for haunted house walkthrough videos, behind the scenes footage, and more!