Haunted Hidden Hollow – Full Review
Haunted Hidden Hollow is a Haunted Attraction located in Crossville, TN.
949 Fred Tollett Road, Crossville, TN 38572View All Details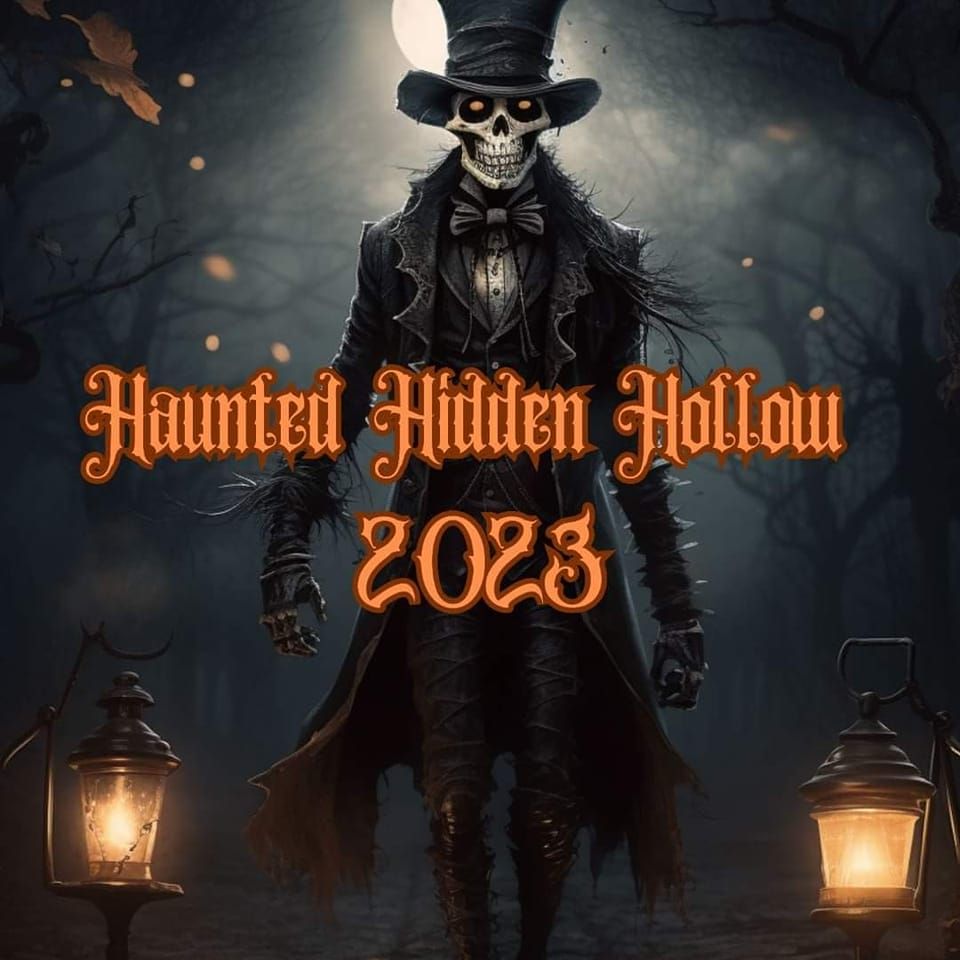 Features:

Free Parking, Restrooms/Porta Potties On-Site, Food/Concessions, "Old-School" (Low Tech), You will NOT be touched, Movie Characters, Original Characters, Uncovered Outdoor Waiting Line, All-Outdoor Attraction, Family Friendly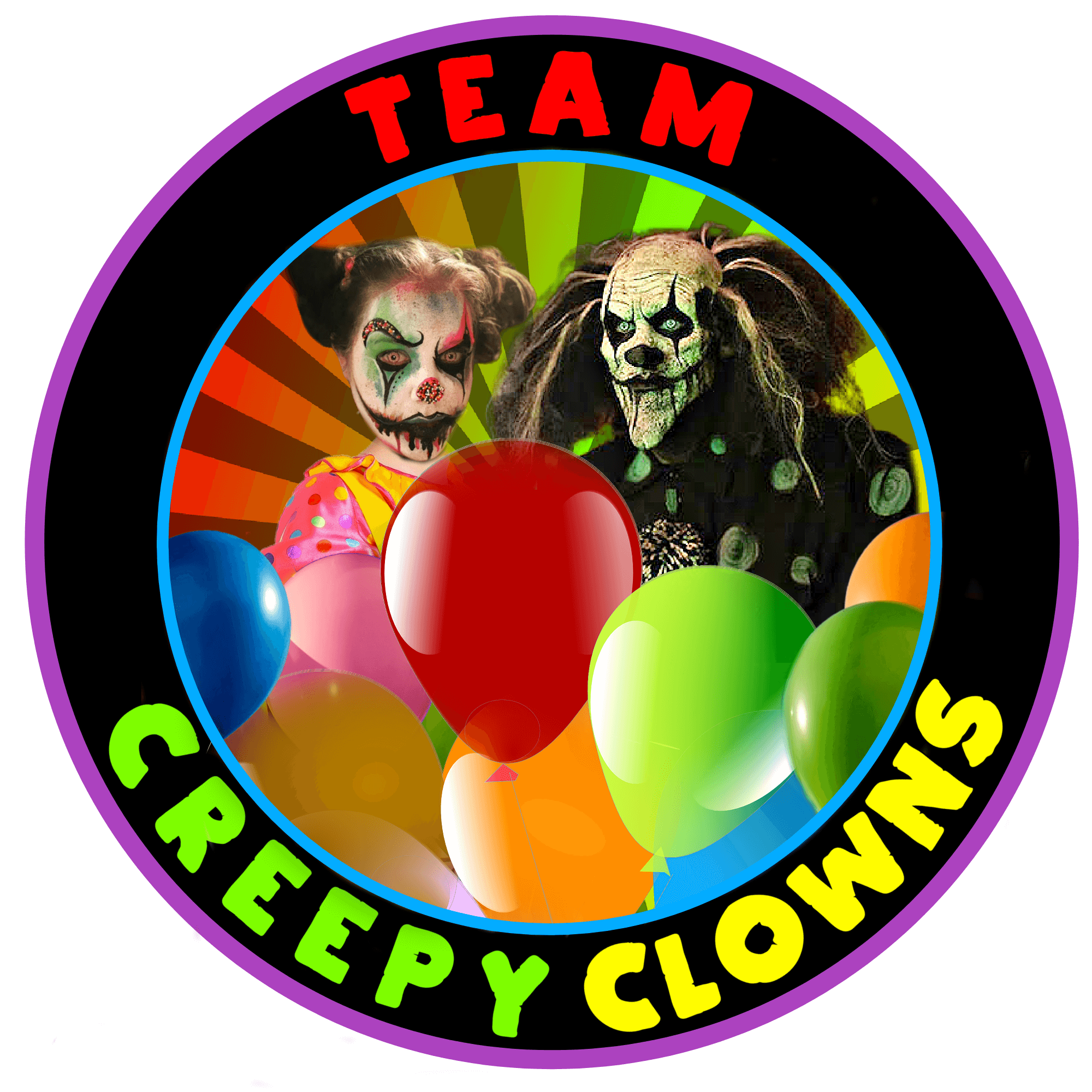 This attraction was reviewed on October 7, 2023 by Team Creepy Clowns.
---
About Our Reviews and Rating System
---
Final Score: 7.93
Final Scores – By Category

Final Scores – By Attraction

Summary:
In its 13th season as Crossville's Family Friendly Haunt, the Haunted Hidden Hollow beckons from its secluded location. The eerie ambiance begins well before you reach the parking lot, setting the stage for a spine-chilling experience. For a single general admission price, visitors can traverse a haunted trail winding through the haunting cornfield and woods. Additionally, there's an option to navigate a non-actor-filled corn maze for an extra fee.
The haunting history of the land dates back to the moonshine era, featuring tales of old-fashioned family feuds. Legend has it that the Great Grandfather of the current owner's family, in a fit of vengeance, beheaded his foe and buried him in the very fields that now host the haunt. When the latest generation endeavored to add a lake to the farm, they unwittingly disturbed the spirits, resulting in a haunting that blends the actors' performances with the presence of real ghosts!
---
Cast Score: 7.65
Cast Scores – By Question

Cast Scores – By Attraction

Cast Review:
Stepping into the guided tour through the woods, it became evident that Haunted Hidden Hollow offered a unique haunting experience distinct from the usual fare. The cast at this haunt truly lived up to expectations. From seasoned actors to youngsters aged 12 and above, every one put in commendable effort. What stood out was the infectious enthusiasm of the cast throughout the entire journey. They emerged from behind trees and dark corners, engaging with us through actions—whether it be following, clapping, or eerily crawling around on the ground beneath us.
Adorned with masks, which we'll delve into shortly, verbal communication was minimal, but they skillfully mastered the art of instilling fear with their non-verbal tactics. While the variety of actor styles might not have been widely used in this family-friendly haunt, each cast member poured their heart and soul into the performance.
---
Costuming Score: 6.4
Costuming Scores – By Question

Costuming Scores – By Attraction

Costuming Review:
Haunted Hidden Hollow embraced a dark and fitting aesthetic for its woodland setting, with costumes seamlessly blending into the shadows. The cast donned black robes and masks, presenting an array of characters from clowns and chubby baby faces to scarecrows and iconic figures like Michael Myers and Sam. Notably, the haunt opted for masks over makeup, a practical choice given the dim lighting, especially on nights without the glow of a full moon.
The costumes and masks were well-suited to the wooded scenes, creating an eerie atmosphere. The cemetery segment featured actors adorned with zombie-like masks, enhancing the haunting ambiance. In another section, multiple Sam (from Trick 'r Treat) costumes were artfully displayed on scarecrow posts, accompanied by a couple of actors embodying Sam himself. The only drawback here is the variety of costumes. We would have loved to see more different masks rather than multiples of the same.
---
Customer Service Score: 10
Customer Service Scores – By Question

Customer Service Scores – By Attraction

Customer Service Review:
Our GPS navigated us smoothly to the front lawn parking lot of Haunted Hidden Hollow, although there was a brief moment of uncertainty in the last 3 minutes of the drive. This family-oriented haunt didn't boast extensive signage, with a small unlit sign at the final turn onto the road/driveway serving as the subtle indicator of our arrival.
Upon chatting with Kenny, the owner, we discovered that this all-ages haunt has been running for an impressive 13 seasons. Kenny shared that they have a mix of loyal returning customers and new faces each year, like ourselves. The cast, ranging from 12 to adult, operates like a close-knit family. Kenny's wife goes the extra mile by preparing dinner for all the actors at the end of each night, and some even choose to spend the weekend bunking in the large bunkhouse above the barn.
Throughout our interaction with the staff, which was notably friendly and helpful, there was a consistent expression of gratitude for our visit. All the essential details, from dates and times to ticket prices, were conveniently available on Haunted Hidden Hollow's Facebook page.
---
Immersion Score: 8.85
Immersion Scores – By Question

Immersion Scores – By Attraction

Immersion Review:
As we previously discussed, Haunted Hidden Hollow's secluded location sets the stage even before you arrive. The midway area features family-friendly blow-up yard decorations and two fittingly themed animatronic scarecrows that seamlessly blend with the farm setting. A large firepit proved to be a welcome addition, especially on the chilly night we visited.
The flow of the haunt was impeccably smooth, with the guide maintaining a well-paced procession, ensuring no one strayed, wandered, or encountered mishaps in the dark. Nestled deep in the woods, the haunt's location in the enveloping darkness creates an eerie atmosphere that resonates with the spookiness intended for all ages.
While designed to accommodate various age groups, adult visitors like ourselves felt continuous unease throughout the entire path. Walking past the cornfields, the rustling of corn stalks, and the unsettling proclamation of "I see you" created an immersive but unseen dread. The presence of empty scarecrow posts in the fields added an extra layer of mystery, leaving us to wonder where the scarecrows had vanished. Tiki torches with skull heads illuminated key parts of the path, enhancing the overall ambiance. Upon completing the walk, we seamlessly returned to the front area where the night began.
---
Special FX Score: 7.68
Special FX Scores – By Question

Special FX Scores – By Attraction

Special FX Review:
At Haunted Hidden Hollow, the special effects may not rival the grandeur of those in large-scale city haunts, given the constraints of the wooded environment with limited power. Nonetheless, they strategically and effectively used store-bought animatronics, placing them thoughtfully within their designated scenes rather than clustering them together. One standout was the Michael Myers animatronic, ominously lurking from his porch and creating an unsettling atmosphere. Witches, engaged in summoning rituals around a cauldron, added a bewitching touch to another scene.
The haunt also incorporated a startling effect involving loud gunshot sounds, car horns, and music in certain areas, intensifying the immersive experience. Laser light grids were cleverly employed in specific sections, introducing an element of disorientation to the path. While special effects weren't omnipresent, their selective and strategic placement enhanced their impact, contributing to the overall haunting experience at Haunted Hidden Hollow.
---
Scare Factor Score: 7.19
Scare Factor Scores – By Question

Scare Factor Scores – By Attraction

Scare Factor Review:
It's worth noting that Haunted Hidden Hollow, despite its family-centered approach, managed to deliver effective scares and jumps that caught us off guard. While some actors focused primarily on the front of the group, potentially due to varying experience levels, including child actors, the scares we encountered felt unpredictable.
The shroud of darkness further obscured what lay ahead, preventing us from foreseeing or preparing for the impending frights. The actors excelled at surprising us—whether it was popping out, crawling at our feet, or employing their hands and scenes to create a diverse array of scares. However, the most memorable part of the night was the culmination of the walk. Without giving too much away, even the grown-ups in our group found themselves hastening towards the exit, a testament to the intensity of the final scare.
---
Entertainment & Value Score: 8.56
E&V Scores – By Question

E&V Scores – By Attraction

E&V Review:
Haunted Hidden Hollow truly stands out as an excellent family-oriented haunted attraction, making it a perfect choice for those introducing their family and kids to the world of haunted experiences. It is an ideal beginner's haunt, offering just the right amount of spookiness without overwhelming the senses. Even for seasoned adult haunted house enthusiasts like ourselves, it proved to be an amazingly well-executed experience.
The affordability of the haunt, priced at $10, provided us with a generous 20-minute adventure inside. With an impressive MPD (Minutes per Dollar) value of 2, it outshines larger haunts near Nashville, delivering double the thrill for our invested dollar. It's safe to say that Haunted Hidden Hollow offers not only a fantastic introduction to haunted attractions but also a thoroughly enjoyable experience for all ages.
---
View Full Score Sheet
---
Pics We Took From Our Visit:
---
---
Have you visited this attraction?
Join ourspookyadventures!
We visit Halloween haunted attractions year-round! Follow us for haunted house walkthrough videos, behind the scenes footage, and more!