Haunted Hills Farm Trail and Hayride – Full Review
Haunted Hills Farm Trail and Hayride is a Haunted Attraction located in Jasper, GA.
218 Matthews Road, Jasper, GA 30143View All Details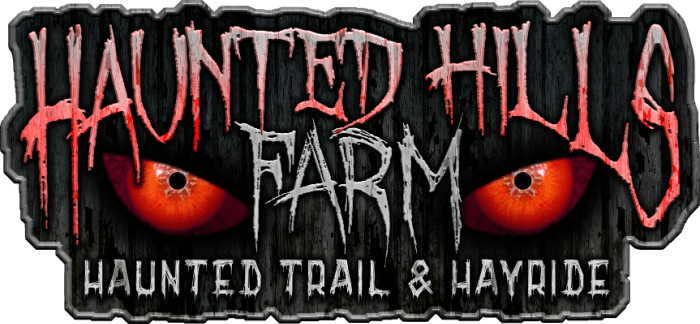 Features:

Free Parking, Restrooms/Porta Potties On-Site, Food/Concessions, Gift Shop/Souvenirs, You may be touched, All-Outdoor Attraction, Family Friendly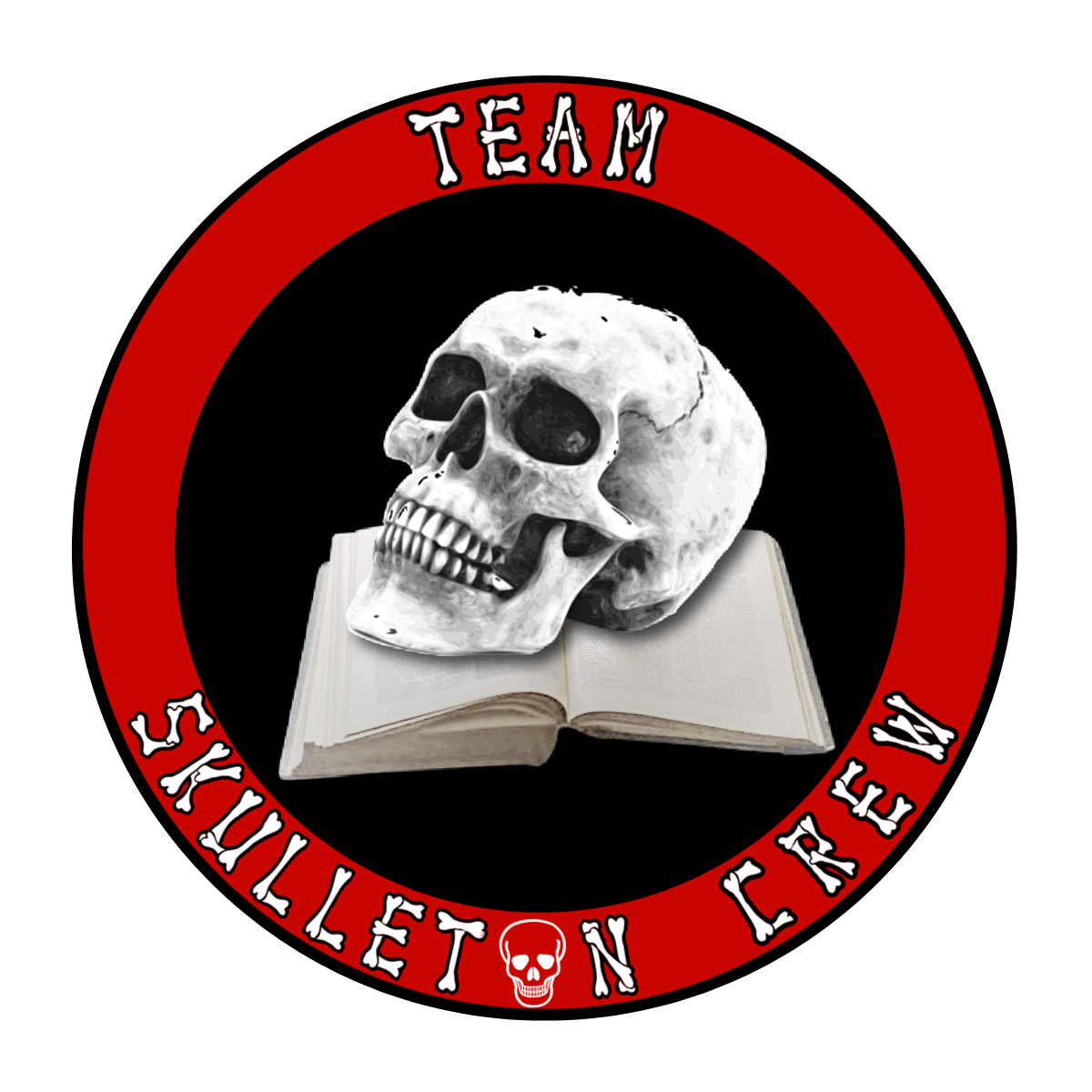 This attraction was reviewed on October 14, 2023 by Team Skulleton Crew.
---
About Our Reviews and Rating System
---
Final Score: 8.67
Final Scores – By Category

Final Scores – By Attraction

Summary:
Haunted Hills Farm in Jasper, Georgia, has been terrifying its visitors for 8 years with a trio of frightful experiences on its sprawling 15-acre woods. The farm's commitment to providing spine-tingling entertainment has made it a popular destination for those seeking Halloween thrills.
The Haunted Walking Trail, takes visitors on a journey through the eerie woods, where they encounter various spooky scenes and surprises along the way. The Haunted Walking Trail is designed to get your heart racing and keep you on edge as you navigate through the dark and ominous woods. The Haunted Hayride offers a chilling ride through a variety of terrifying scenes, creatures, and jump-scares. The hayride is a classic Halloween experience that combines the thrill of bumping on the wagon with the fear of the unknown lurking in the shadows. The Blacklight Haunt adds a unique twist to the experience, treating visitors to a visually striking, neon-infused haunted adventure. The use of blacklight and fluorescent colors creates a fun atmosphere that is both interesting and unsettling.
Haunted Hills Farm's story began with the owners hosting a home haunt. As their love for haunting grew, so did the number of guests drawn to their attraction. The increasing popularity and demand for their Halloween-themed experiences led the owners to expand and set up a larger-scale operation on this 15-acre property.
Haunted Hills Farm caters to a diverse audience. We saw mostly families and teens the night we went. By offering a variety of experiences, the farm ensures there is something to fright and delight everyone.
---
Cast Score: 8.55
Cast Scores – By Question

Cast Scores – By Attraction

Cast Review:
The cast at Haunted Hills Farm includes mostly teen/early twenties actors. These young actors are full of energy, and youthful enthusiasm is infectious and definitely contributes to the overall atmosphere of excitement and fright.
The clown actor in the midway area was very skilled at entertaining and engaging younger kids as he teased, chased, and was chased around the midway. This was an entertaining and fun distraction while waiting to experience the haunted attraction.
The cast has a wide range of scare tactics. Some opt for stealth and surprise by quietly sneaking up on guests, while others go for a more intimidating and vocal approach. Additionally, some actors rely on non-verbal communication, using intense stares to get the scares!
We didn't catch many character names during our visit, but we did hear about "Gadget" before encountering him in the glowing pumpkin patch. Gadget is a particularly memorable and menacing character; he's chained up, but we think he can easily get loose, which adds an extra layer of fear to the experience.
---
Costuming Score: 8.16
Costuming Scores – By Question

Costuming Scores – By Attraction

Costuming Review:
Haunted Hills Farm uses consistent costume and makeup techniques to create diverse and interesting characters to inhabit the trails and woods.
The Haunted Walking Trail characters reflected the farm and backwoods theme. Most appropriately wore jeans or overalls, flannel shirts, and farm-styled dresses, many of which were blood stained! You should also be on the lookout for a variety of creatures. We spotted a goblin, a witch, and a growling character with really protruding vertebrae. We had to look back to see that detail, so keep your eyes peeled as you walk. Unfortunately, on the darker parts of the trail, costume, and makeup details were tough to make out as characters jumped out for their scares and disappeared quickly back into the darkness.
The Haunted Hayride characters likewise reflected the backwoods farm theme, with many characters adding simple face masks to their overalls and flannels. We noted clown, pig, scarecrow, and skull among the masks. The more deranged characters also wielded chainsaws and were pretty relentless in their attacks on the group!
The Blacklight Haunt characters are a large glowing clown community with a variety of characters. Some have simple makeup, while others wear masks with maniacal grins. One clown had distinctive glowing eyes that left a memorable impression on us.
---
Customer Service Score: 9.86
Customer Service Scores – By Question

Customer Service Scores – By Attraction

Customer Service Review:
Haunted Hills Farm's website will provide you with dates of operation, ticket prices, a FAQ area that might answer several questions for you. This is an outdoor haunt, so weather could be a concern at times. Haunted Hills Farm has a Facebook page and posts any current updates and special events there.
Make sure to bring cash if you intend to purchase tickets on site or plan to partake of concessions or items from the gift shop. If you prefer to buy your tickets online with a credit card, it is slightly more expensive, but gets you in quicker. Additionally, the fast pass option may be worthwhile if you want to minimize wait time and enjoy quicker access to the haunted attractions, but the midway was active and fun, so waiting wasn't bad. We actually wished the haunt exited back into the midway so we could enjoy it after experiencing the haunted trails!
Tickets are $28 cash at the ticket booth. Or $30 if purchased online via credit card. There is also a fast pass ticket option available for $45.
Standard tickets are given a group number, so there is no need to stand in a lengthy queue. With your ticket in hand, you can explore the midway area, where you will find reasonably priced concessions, t-shirts, photo op spots, fire pits, and people (and creature) watching. There is also stadium seating where you can watch horror movies while you wait for your group number to be called.
Once your ticketed group number is called, you proceed to the entrance of the Haunted Walking Trail with approximately 20 people. Inside, you will hear the background story for the haunt. You will be broken up into smaller groups as you actually start your hike through the woods. This segment leads directly to the Haunted Hayride, which drops you off at the entrance to the Blacklight clown area. You experience all three segments of the haunt for one ticket price.
GPS will guide you down some dark mountain roads. As you approach the haunt you will see a sign at the entrance. On a busy night (like the night of our visit), you might be directed to park in an additional field across the road. From there, it is a short walk up the gravel drive to get your tickets. Look for the giant skeleton towering over you!
---
Immersion Score: 8.66
Immersion Scores – By Question

Immersion Scores – By Attraction

Immersion Review:
As you walk from the parking area, the atmosphere gives you the feeling of a country Halloween festival. The rustic barn and various buildings, set against the backdrop of the outdoor setting, create the perfect ambiance for a spooky fall-season experience.
The Haunted Trail takes you deep into the woods, where the ground is occasionally uneven, and wooden bridges span over creeks. The sensation is as if you're on a nighttime hike, with the mysterious sounds of the forest and the rustling of leaves enhancing the eerie atmosphere. Various characters and creatures surprise you and sometimes add in elements that enhance the storyline of the cursed land.
The haunted experience within the buildings and wooden mazes is very tactile! Most buildings were made of old barn wood, but they also used bamboo very cleverly. You'll find yourself opening numerous doors while various objects hang down to obscure your vision as you navigate through the winding mazes. The presence of kudzu adds a layer of authenticity to the setting, as it drapes and dangles down, distracting you as you make your way through the outdoor structures.
With all segments of the haunt rooted in the introductory storyline, you find that you're fully engaged as the sights, sounds, and tactile elements combine to create an unique and memorable experience.
---
Special FX Score: 8.18
Special FX Scores – By Question

Special FX Scores – By Attraction

Special FX Review:
As you prepare to embark on your hike, you enter a shed to hear a recording of the history of the cursed farmland. Through the windows, you'll hear the rumble of thunder and flashes of lightning through the curtained windows. Haunted Hills Farm uses this great effect to put you in the mindset of a 'dark and stormy night'.
The Haunted Walking Trail uses strategic lighting to illuminate certain sets and props while leaving others engulfed in the darkness of the woods. There was music and some sound effects added in specific areas. This trail haunt relies largely on lighting and actors to accomplish its scares.
During the Haunted Hayride, you will see occasional ghostly projections in the windows of some of the rustic buildings. These phantoms might temporarily distract you from the lively locals that continue to barrage your wagon.
The fluorescent colors in the Blacklight House, especially when paired with the presence of clowns, is a fright for many… particularly those with a clown phobia. We see a lot of 3-D style clown haunts, but Haunted Hills has continued their barn/farm theme into the clown area, which gives a layer of realism, as if the crazed clowns have taken over this area of the farm. This is one area where you will hear some appropriately warped music in the background.
---
Scare Factor Score: 8.52
Scare Factor Scores – By Question

Scare Factor Scores – By Attraction

Scare Factor Review:
Haunted Hills Farm certainly takes advantage of the fact that they are in the woods of the north GA mountains. The setting adds to the eerie atmosphere, and the darkness of the woods plays on people's fears. The element of surprise is a significant part of the experience, with characters being able to approach quietly and quickly, resulting in some effective startle-scares.
Intimidation scares were frequent on the farm. Some characters quickly get into your personal space and are often very vocal. You might think that you're safe once on the hayride with 20 or so people, but the characters appear out of nowhere to come after you! They get up close and personal, and some of them even join the hayride with you!
If you have a phobia of clowns, Haunted Hills Farm will make you face your fear. To escape the final portion of the haunt, you will have to get past quite a few insane clowns. Some are chatty and playful, others just acted crazy with maniacal laughter. We declined the game of 'Hide and Kill'. The rules just seemed unfair.
Disorientation adds to the scare factor in subtle ways. You will go from illuminated areas to darkness, catch sudden flashes of light, then start down an illuminated path only to notice that the light dims. These sudden changes in lighting and the transition from well-lit areas to darkness will distract your senses, leave you with uncertainty about what is ahead, and make you more susceptible to the actors looking for a good scare opportunity!
---
Entertainment & Value Score: 9.1
E&V Scores – By Question

E&V Scores – By Attraction

E&V Review:
The ticket price for Haunted Hills Farm is $28. We spent 24.5 minutes roaming the woods, enjoying a terrorizing hayride and avoiding clowns. This results in a value of .88 MPD (minutes per dollar), which is high compared to many other haunts we've seen.
The additional activities in the midway, such as creative photo ops, warming up by the fire pits, catching a horror movie screening, and interacting with costumed creatures, add to the overall entertainment value of your visit.
Haunted Hills Farm offers a well-rounded and fun fall experience, making it a good choice for those looking for a combination of scares and entertainment during the Halloween season.
---
View Full Score Sheet
---
Pics We Took From Our Visit:
---
---
Guest ReviewsGuest Average: 10 out of 10
Katie – 10/10 – October 29, 2022We went as a group of 16 for my daughter's 15th bday. Did not know what blackout night was, as it …show more was the first time we went. Almost everyone in our group was scared, either the entire time or the majority. I don't scare easy but they got me. It was the last night open but if you can, go by next year! It is well worth it. (I hope to go back, when it's not blackout)
Jamie – 10/10 – October 24, 2020Our group had a great time at this place. They have hit just about every mark when it comes to a fun …show more night out. The wait is actually fun, they have fire pits, snacks, a scary movie, and actors roaming. They even have a fun and hilarious "dance off" every hour. Very organized and friendly staff. There is no conga line here! You get to walk the trail with your group only. The actors were amazing! These woods are SCARY! I love that you get a trail and hayride included in admission price. We added the $7 to add the new blacklight haunt and it was totally worth it! The whole thing took about 45 mins to complete. Great deal and fantastic Fall night out. This is a must see! I love that it's family owned and operated. It is such a cool and fun atmosphere yet just as SCARY as the huge haunts that cost way more. I hope they keep growing. They have a great thing here.
Mary – 10/10 – October 12, 2019We came for a girls night out and LOVED this outdoor attraction! It's going to be our new tradition …show more every Fall. They are very organized, from the parking, tickets, to the way the whole attraction flows from beginning to end. There's no waiting in line after you purchase a ticket. You can sit by campfires or watch a scary movie on a big movie screen. We loved the fact that it feels like you get 2 attractions for one price. First the trail then a hayride. Great scares! Such a fun environment from beginning to end. The whole thing was about 40-45 mins so you definitely get your money's worth here. Can't wait to see what they do next yr!!
Join ourspookyadventures!
We visit Halloween haunted attractions year-round! Follow us for haunted house walkthrough videos, behind the scenes footage, and more!