Haunted Hills Haunted Attractions – Full Review
Haunted Hills Haunted Attractions is a Haunted Attraction located in Crown Point, IN.
7611 East Lincoln Highway, Crown Point, IN 46307View All Details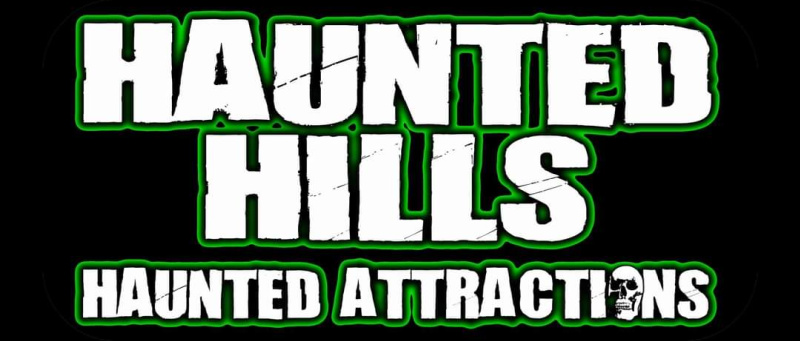 Features:

Paid Parking, Restrooms/Porta Potties On-Site, Food/Concessions, Gift Shop/Souvenirs, Optional Games/Midway, You will NOT be touched, Indoor/Outdoor Attraction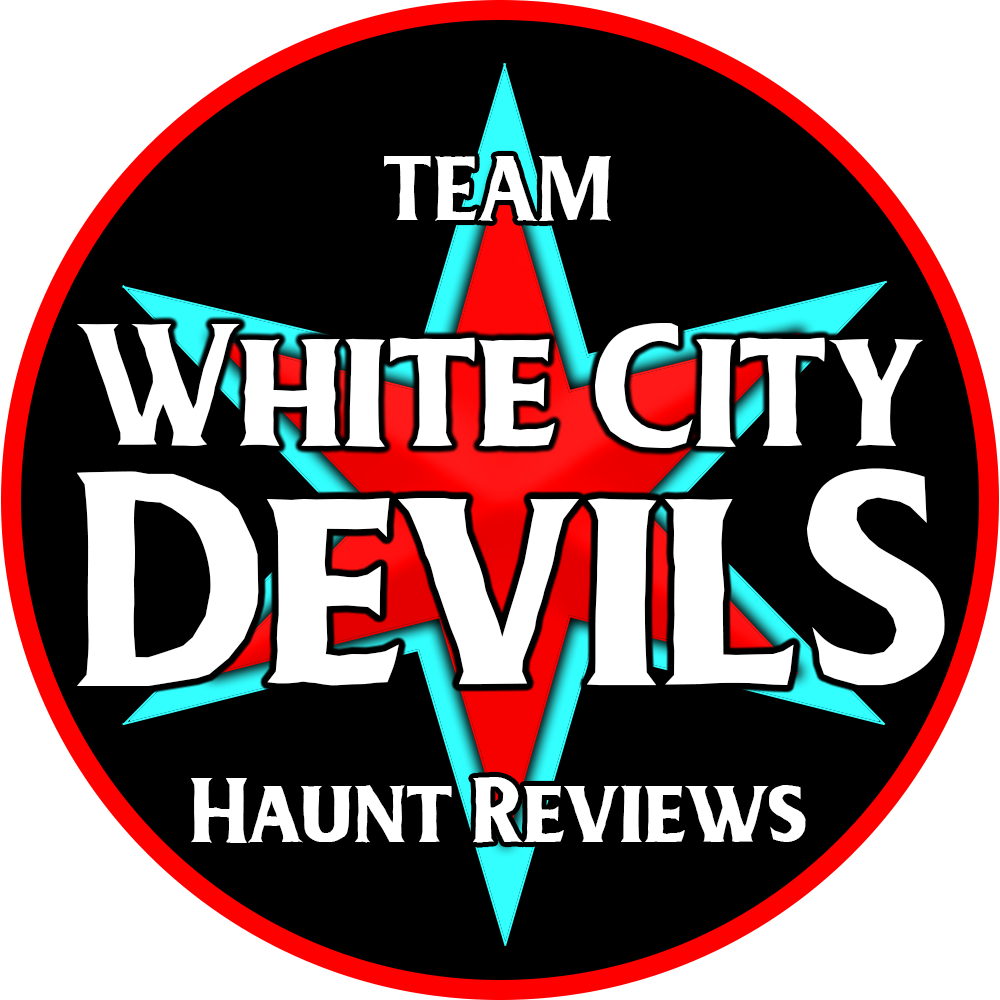 This attraction was reviewed on October 28, 2022 by Team White City Devils.
---
About Our Reviews and Rating System
---
Final Score: 9
Final Scores – By Category

Final Scores – By Attraction

Summary:
Haunted Hills Hospital has been through some renovations since our last visit in 2020. They have had to move slightly south from Lake Station, IN, to their new home in Crown Point. On top of the move, they have adapted to make this attraction more than what it used to be by producing 2 new attractions, a bigger midway, photo ops galore, escape rooms, concessions and vendors, arcade games, movies playing, pumpkin chucking, and likely 10 other things I will get to in this review!
---
Cast Score: 8.97
Cast Scores – By Question

Cast Scores – By Attraction

Cast Review:
One of the highlights of HHH in our books has always been the actor-driven scares provided inside and outside the main attraction. The location may be new, but the fact listed is no different. Actors here really take to their characters and make the scenes come to life. The way the queue is set up here really makes for a unique experience as tickets are virtual, this means there is no waiting in a line as you are capable of free-roaming the attraction grounds just as well as the classic characters throughout the HHH family are.
There is an add-on to the experience we will talk about (the Fear Lab Haunt Experience) that has its own personal tour guide to progress through this portion. Our guide was Dr. Nyx (not a Simpsons reference) who gave us one hell of a tour. Details will be provided in the Special Effects and Scare Factor categories in a few moments.
One of the more highlighted rooms for HHH during our last visit was the circus-themed room, where patients who overtook the hospital pretty much made a circus of the whole event. This scene from 2019 was the inspiration for one of the new attractions, SickBilly's Sideshow. The actors here provided great dialogue throughout and were eager to show us around. They knew the environment well as we saw the same actors multiple times around due to the path taken. Chimpy was fantastic as we weren't sure if he was just a prop or not and had no problem taking advantage of our cluelessness. This led to a chanting moment for Chimpy as a couple of nearby actors and we were chanting his name for a moment.
Inside the Haunted Hills Hospital portion, actors here were hitting marks hard and worked their best to remain in character and provide some fantastic moments throughout the attraction. The idea behind this attraction gives the cast full range to work as though they are demented patients in a hospital. Some of these actors eat it up with their manic laughter and abnormal approaches and dialogue. A great number of them were chatty and also unpredictable, it made us wonder if the medication they were taking was meant to cure these actions and they were off the pills, or if the pills were used to make them this way. Overall, it was no surprise here but the cast of HHH did a great job on interactions.
---
Costuming Score: 9.02
Costuming Scores – By Question

Costuming Scores – By Attraction

Costuming Review:
Costuming throughout Haunted Hills is great as they have their own production shop to distribute attire and props during expos as well as online sales; so they make a lot of their own stuff here. These costumes are gritty and work during multiple scenes.
During the SickBilly sideshow, costumes were mostly circus-themed and worked great with the theme portrayed. We mentioned Chimpy before, and of course, his whole gimmick is a monkey costume. The other makeup applications here were mostly clown-like and again, worked within the setting.
Inside the Hospital, most of the costumes here are neglected patients and helped the cast become immersed in the role entirely. The clothes here were dirty and ripped and some were even scented. All attire was appropriate and helped highlight the scenes throughout the hospital to make us feel we were walking through a forgotten asylum.
The queue actors had very specific costumes for the highlighted characters. Jax for example has a unique clown mask compared to most anyone could find on a market. It looks custom fitted for the actor and creates a great character.
---
Customer Service Score: 9.38
Customer Service Scores – By Question

Customer Service Scores – By Attraction

Customer Service Review:
Parking for Haunted Hills is off-site at the nearby Deep River Water Park parking spot. There is a $5 parking cost to park. There is also security on the site of the lot to assure no weapons and such make their way to the bus that gives guests a ride to the haunt. The short bus ride left us at the curbside of the attraction, just at the ticket window where there were many different ticket options.
The website lists all the attractions and sub-attractions that are available in full detail. When in the attraction, there is plenty of staff on-site able to answer questions as well as vendors selling products, and, of course, they can answer questions about their stuff as well. Haunted Hills makes it easy and comfortable for guests with the security check and great staff on-site also.
---
Immersion Score: 8.92
Immersion Scores – By Question

Immersion Scores – By Attraction

Immersion Review:
When on the property, there is so much to take in that it can almost be overwhelming. The fun part is that the property runs much deeper than at a first glance. With the Midway, the town square, and the Sanctum Scare Zone, there is so much more offered than just the Haunted attractions. The idea here is that there is tons to offer to make the overall experience an event. The way the ticket system works means there is hardly any standing in line; instead, guests have one check in at the attraction they are starting with and then get a text message when to get in the queue. This allows patrons to free roam to see all the other additional areas.
When inside the attractions, they do a good job of immersion with the flow of each haunt. It is easy to get lost inside each one with the details that come from each scene. The hospital, in particular, has a great flow that made it feel as though we were walking through multiple portions of a hospital. The flow after attractions lead right back to a different portion of the midway which is always active with actors.
---
Special FX Score: 8.94
Special FX Scores – By Question

Special FX Scores – By Attraction

Special FX Review:
Special effects vary from attraction to attraction but all of them are impressive for sure. One of the simple yet effective moments we are excited to mention would be the Fear Lab Haunt Experience. Our tour guide, Dr. Nyx was more than inviting during our fear experience. Do you recall the old fashion Halloween houses that would make you touch "brains", and it was wet spaghetti noodles? The Fear Lab experience is like that but way worse. We can talk about more examples in the Scare Factor category.
Inside the SickBilly Sideshow, there are some great effects throughout. The doll room has some great moments with the hanging dolls decorated to feel like small sideshow pieces. There is a great-looking hand puppet as well that moves and talks which is unique to Haunted Hills Productions. The effect makes it believable that there is a small moving monster. One of the ending moments works as this is an outdoor attraction with an insane amount of foam to go through. Inside the Hospital, there are some great effects in the scene details. The walkthrough does make it feel as though we are in a deteriorating hospital. There are holes in the walls that look as though patients have broken through the walls to try and escape. Overall, Haunted Hills does a great job of producing effects and it shows throughout the attractions.
---
Scare Factor Score: 8.93
Scare Factor Scores – By Question

Scare Factor Scores – By Attraction

Scare Factor Review:
Haunted Hills showed they didn't forget to bring the scares when they moved locations. We mentioned throughout this review the Fear Lab Experience and this held some great scares. It was difficult to walk through as we didn't know what was going on exactly other than what we were told, so it's really our imaginations running wild in some portions but there were still plenty of effects that made everything believable. We were blind during the experience, so when the mention of things such as needles, maggots, and spiders came into play, it's easy to see why other groups tap out and can't finish the entire experience.
SickBillys Sideshow provides great scares throughout. The interactions we had were used as distractions for others to provide jump scares effectively. Some of the smaller actors here are fully costumed and use that to their advantage. We as dopes try to get close to look at details and then boom, move, and scream. Inside the Hospital, the patients are super tense and convincing with scares. Some of them are sitting in a corner laughing and talking to themselves. One of the more frightening moments is on the outside portion where we were informed of a breakout and told we need to get back to the bus. This is pretty creative considering we have to take busses to get to the property.
The Midway has plenty of scares throughout as they have chainsaw actors charging at unexpected guests. You'll likely see someone running in fear trying to hide in a porta-john.
Overall, Haunted Hills hasn't sacrificed any scares in any way.
---
Entertainment & Value Score: 8.95
E&V Scores – By Question

E&V Scores – By Attraction

E&V Review:
Our walkthrough time for all three main attractions was 30 minutes combined. General admission is 30 dollars if you included the Fear Lab Experiment which brings the Minutes Per Dollar value to 1. This number is insane as that breaks down to 10 dollars per attraction. Given the experience we had here, and all that Haunted Hills Hospital has to offer, there is no doubt this needs to be on everyone's radar. My favorite aspect of this haunt is the concept of becoming a spot that can be an all-day event with multiple attractions, and Haunted Hills is on its way with this. To be on this level in year two leaves a feeling of excitement to see what they become within the next 5 years.
---
View Full Score Sheet
---
Pics We Took From Our Visit:
---
Promo Images:
Click to Enlarge
---
Have you visited this attraction?