Haunted Hoorah – Full Review
Haunted Hoorah is a Haunted Attraction located in Marion, OH.
311 Rose Avenue, Marion, OH 43302View All Details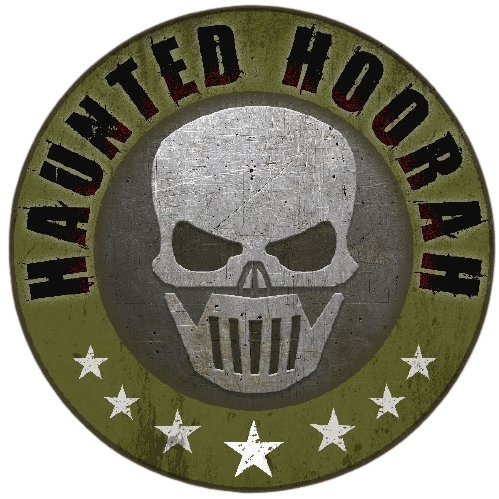 Features:

Free Parking, Restrooms/Porta Potties On-Site, Food/Concessions, Gift Shop/Souvenirs, "Hi-Tech" Attraction, You will NOT be touched, Original Characters, Uncovered Outdoor Waiting Line, Covered Outdoor Waiting Line, Indoor/Outdoor Attraction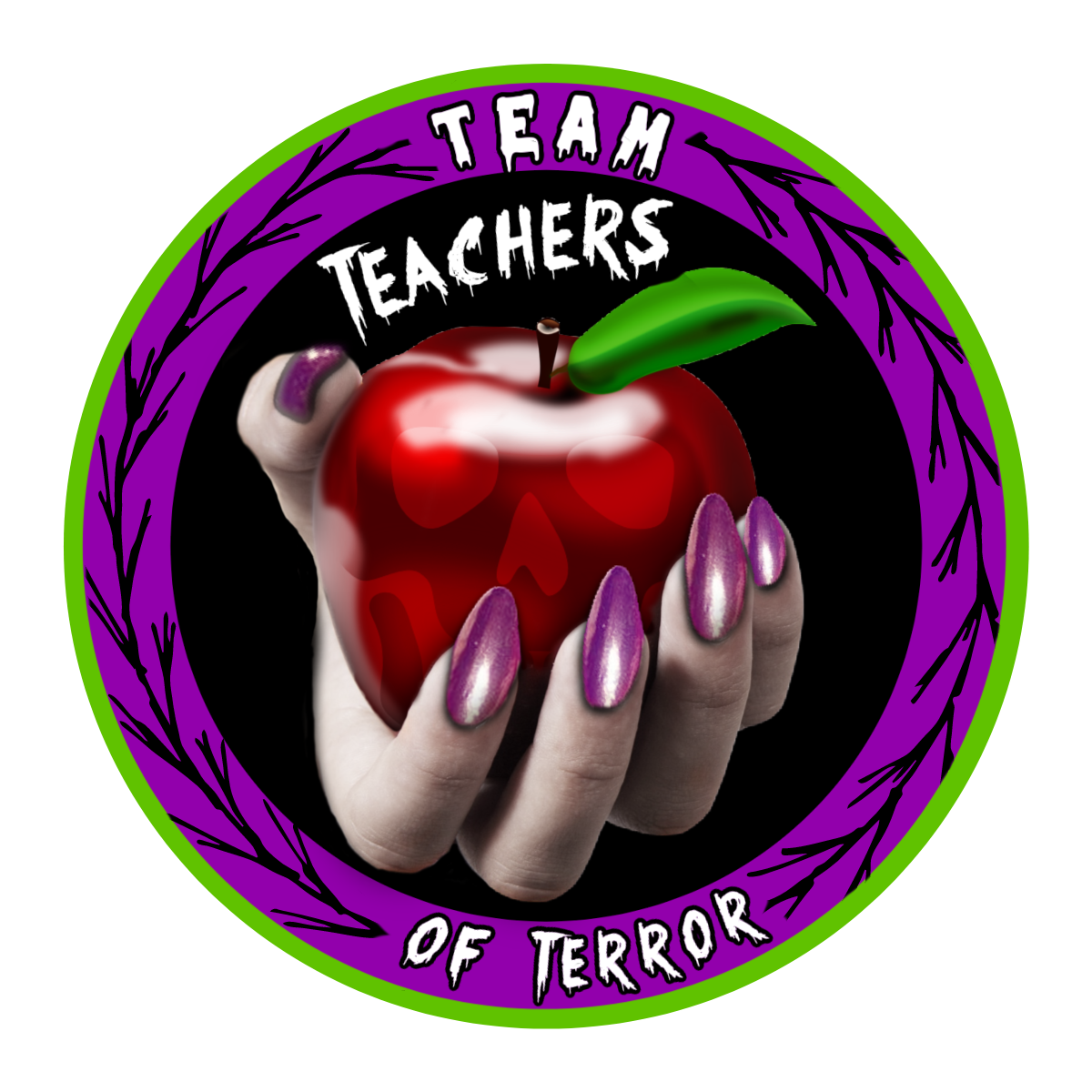 This attraction was reviewed on October 7, 2022 by Team Teachers of Terror.
---
About Our Reviews and Rating System
---
Final Score: 8.15
Final Scores – By Category

Final Scores – By Attraction

Summary:
Ever wondered what it would be like to participate in a super secret government experiment? Well, now is your chance! Our government has always publicly rejected the slightest suggestion of any form of human experimentation of any kind but, we have all heard the whispers of secret locations and drug trials. One such facility has been discovered, the Joint Research Base Hoorah. It was believed to have been established during WWII by one of those many acronym agencies. This facility's task was to create the perfect soldier. A soldier that would comply no matter the task, comply or die you might say. However, training and experiments went awry, and the program resulted in grotesque and unsettling side effects on its trainees. The program was nixed and any records of its existence destroyed, or so they thought…
But the leading doctor on the program, ashamed of his failures, was determined to redeem himself. With a secret staff of nurses and former trainees, experimentation continued, and new subjects are always needed. It's your turn to see if you can become the long-sought-after perfect soldier.
---
Cast Score: 7.68
Cast Scores – By Question

Cast Scores – By Attraction

Cast Review:
There was an adequate number of actors within the haunt. Some actors were quiet and ominous, while others were creative and vocal. Some of the actors would step up really close to us to intimidate us with their presence. Others were screaming at us to finish an obstacle course or holding us at gunpoint as we tried to navigate our way out of the facility. We met a few friendly staff members (must be "newbies") who tried to help out by transporting us in different ways throughout the haunt.
We suspect that some staff members might have lost their grasp on reality. First, being the nurse who gives you an "injection of the super soldier serum." The nurse's appearance is unsettling, to say the least, and a tad unsanitary for a medical professional. Her demeanor was also questionable, as she kept up a conversation with us and with a clearly deceased patient in the room. We were hesitant to take the "injection," but the nurse didn't leave us with a choice.
We met various characters throughout the haunt who made this base self-sufficient. The barber who takes a little "too much" off the top, an optometrist who "likes to hear the eyes pop," to a lunch lady in the mess hall who likes to add a "special protein" to her dishes. (Don't ask, you don't want to know.) Oh, and there's nothing quite like being chased by a stinky custodian in a super stinky, poo-infested bathroom with a poo-covered plunger! We encountered many more actors before finally meeting the enthusiastic and unhinged doctor and his right-hand woman (or is it the left hand since her right hand has been replaced with a hook?!). The doctor and Nurse Gertrude have their own dynamic that left a lasting impression on us.
---
Costuming Score: 8.2
Costuming Scores – By Question

Costuming Scores – By Attraction

Costuming Review:
All actors were well dressed within the theme. Characters within this haunt are all dressed to match the theme of a military facility "gone wrong." We came across bloodied nurses, disfigured patients, and duty-hardened soldiers. This haunt does not boast many masks or much detailed make-up. However, the make-up and costuming were believable and appropriate for the story they told us. The characters were outfitted from head to toe, from the nurses wearing scrubs and crocs, various doctors wearing blood-spattered white coats, to the soldiers with camo fatigues and combat boots.
Nurse Gertrude had a convincing mouth apparatus to prevent her from biting others. She wore a sharp hook on a mutilated arm and had the classic blood-spattered white uniform and cap. The faces of some actors were covered with combat paint, gaping war wounds, blood spatter, and many had glowing eyes. As we made our way closer to the doctor, we noted a change in the make-up to the addition of black light reactive glowing applications to the face and uniforms of the actors. Seeing all the glowing chemicals and a nuke, we could easily guess what was causing the glowing effect in the storyline.
We did see different queue actors. One was wearing a complete mask over the head and remained silent, except for the sparking tool they carried that let us all know it was not an instrument used for making friends. We were greeted by a few more military fatigued actors with appropriate face paint, and finally by the lead queue instructor who was also in fatigues and made for a fun and entertaining drill sergeant.
---
Customer Service Score: 9.9
Customer Service Scores – By Question

Customer Service Scores – By Attraction

Customer Service Review:
Haunted Hoorah has a website that gives the basics that are needed. It has ticket prices, dates, times, address, directions, and a rundown of the haunt's theme. Tickets can be purchased online or on-site. There is the option of general admission or fast past admission.
This haunt is located in a nice, quiet town. There are signs on the street pointing to the parking area. At the entrance to the parking area, there is a Haunted Hoorah police car with flashing lights and a green army transport bus with the attraction name largely displayed. Brightly dressed attendants direct you to the gravel parking area. The parking lot butts up to the well-lit attraction area. A food booth is available with a variety of hot and cold options. Porta potties are available. The queue area is all outside and organized to accommodate large crowds. It is gravel and cement, no need to worry about standing around in the mud. Part of the queue is also covered to help protect customers from rain. Attraction merchandise can be purchased at the end of the haunt.
Police are on-site for customer protection and safety. The staff were friendly and helpful.
---
Immersion Score: 9.18
Immersion Scores – By Question

Immersion Scores – By Attraction

Immersion Review:
The haunt is in a 15,000 sq foot warehouse where we never felt "out" of the experience. From start to finish, we were part of this government experiment.
Once entring the queue area, the haunt experience truly begins. Soldiers with assault rifles navigate customers into groups as they are standing in line. Several areas separate the crowd who wait to enter the haunt.
First, the soldiers order recruits into boot camp lines where they are visually scrutinized. Here, everyone will hear the origin story of Joint Research Base Hoorah given to you by one of our favorite characters, "Sarg," who is a real retired military sergeant. One by one, participants must walk through a "recessive gene detector." This detector will determine whether or not you will be a good candidate for the super soldier serum. Anyone found to have this recessive gene will be subjected to humiliation techniques used to determine the validity of the detector. These techniques could be a variety of things from physical demonstrations to vocal ones.
Afterwards, the "newbies" are grouped into large chain-link holding cells to await transportation to the haunt. We will leave details of this part of the haunt for you to experience firsthand. The immersion factor is a strength of this haunt.
---
Special FX Score: 8
Special FX Scores – By Question

Special FX Scores – By Attraction

Special FX Review:
This haunt uses a variety of effects. Lighting techniques such as strobes, black lights with reactive paint, lasers, dim lighting, and complete darkness played with our sense of sight all night. We would see a red laser light on us and follow it up to a sniper with their gun pointed right at us! Fog machines throughout made it hazy. Many sounds can be heard; sirens, gunshots, screaming, chaotic static, a crying baby, music, and Public Service Announcements. Our favorite effect in this haunt was the strategic use of smell. While the use of a poo smell isn't necessarily enjoyable, it does drive home the overall sense of disgust one feels in such a nasty area of the haunt. This haunt wants to give you an overall "sense" experience and there are some distinguishable smells and some bothersome ones you can't quite identify.
While admiring the post-apocalyptic scene, with the crashed and destroyed cars and flashing lights of the emergency vehicles, we were caught off-guard by a hidden van in the dark that suddenly blew the horn at us and shined the head beams from the headlight straight at us. We took a ride in two different style elevators and crawled through a crematorium with heat lamps, red lights and fog to make us feel the heat. Fortunately, we found the safety of the nuclear fall-out shelter, complete with a screen to watch the destruction and experience of the 3D ride until a sensor determined we were safe to exit. We noticed the dark, unclean running water pouring out of the faucet in the restroom sink.
We were taught not to trust the walls when we were given a little jolt of electricity when we thought we would feel along the walls to help guide us out of a blackout room. We were even placed in a gas chamber and decontamination area. Along the path, we also noticed various monitors and some life-sized pods just big enough for a person to fit in. We also had to push our way through a claustrophobia tunnel.
---
Scare Factor Score: 6.7
Scare Factor Scores – By Question

Scare Factor Scores – By Attraction

Scare Factor Review:
Various scare attempts were launched at our group. We did get a little aggressive yelling and some actors took an intimidating stance to block our path. We walked in on actors who were ready to pop out at us to then get real close to us. I recall an actor climbing on a fenced area popping around the corner and escaping after jumping out at us. We were startled with unexpected lights and alarms. We witnessed at least 4 examples of victimization when a character tortures and/or kills another one. We witnessed mutliple rooms with some gore with experimentation and maimed bodies.
We were disoriented in the dark and in mazes. We had to challenge ourselves physically with some climbing, crawling, and jumping.
---
Entertainment & Value Score: 9
E&V Scores – By Question

E&V Scores – By Attraction

E&V Review:
Inside the haunt, we were entertained throughout. We watched the story unfold through scene after scene and became part of the story as we moved along. We enjoyed the bonus ride in the dark with our fellow recruits. Our lead queue actor was fun to engage with and spoke with a whole line-up of "zingers."
Our queue area entertainment consisted of a taser-type sparking tool and other military-style personnel whose only purpose in life seemed to be to keep us all in line. Exiting the merchant trailer, we were treated to a dark cemetery until we made it back to the main campus.
Our tour lasted 45 minutes. With a general admission price tag of $25 (Fast Pass $45), we get a minute-per-dollar (MPD) score of a whopping 1.8! With a score of 1 considered average, a 1.8 is nearly double the time for the price! Hoorah!
---
View Full Score Sheet
---
Pics We Took From Our Visit:
---
---
Guest ReviewsGuest Average: 9.64 out of 10
Shannon – 10/10 – October 8, 2022This place was great we absolutely loved it.The night we went there was a full moon it was purfect …show more for the hunt and everyone was scary. I absolutely loved the storyline it was awesome. Who wouldn't want to be a super soldier just awesome.
Jennifer – 10.0/10 – October 7, 2022This place was awesome it was very intense love the storyline everyone was on point. This place …show more probably isn't handicap accessible but it was a great time. If you are about 12 or older this is a great place for you to go! we enjoyed the time we had there and had a great scare. The actress at the beginning were great also all the way through the hunt we had a pleasant experience enjoyed the time we had.
Abby – 10/10 – October 22, 2021Awesome haunt! I love the cohesive storyline that is kept from beginning to end. This haunt is …show more also different as it is military based as they search for people to become super soldiers. The sets are very well done with so much to see and hear. The actors were very engaging, giving the story narrative, maintain the story, and engaging with the audience at every turn. You can tell these actors love what they do and it makes for a great guest experience.
---
Past Awards
---
2022 Awards
Most Immersive Storyline (Given by: Team Teachers of Terror)
Sarge (Given by: Team Teachers of Terror)
---
---
Past Awards
---
2022 Awards
Most Immersive Storyline (Given by: Team Teachers of Terror)
Sarge (Given by: Team Teachers of Terror)
---
Join ourspookyadventures!
We visit Halloween haunted attractions year-round! Follow us for haunted house walkthrough videos, behind the scenes footage, and more!