Review of Haunted Overload Haunted Attraction
Review of Haunted Overload Haunted Attraction
Review of Haunted Overload Haunted Attraction
Haunted Overload – Full Review
Haunted Overload is a Haunted Attraction located in Lee, NH.
20 Orchard Way, Lee, NH 03861View All Details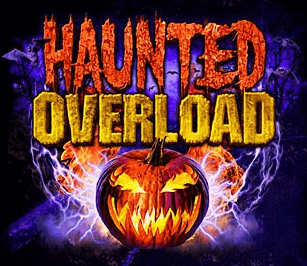 Features:
Free Parking, Food/Concessions, Gift Shop/Souvenirs, You will NOT be touched, Original Characters, Uncovered Outdoor Waiting Line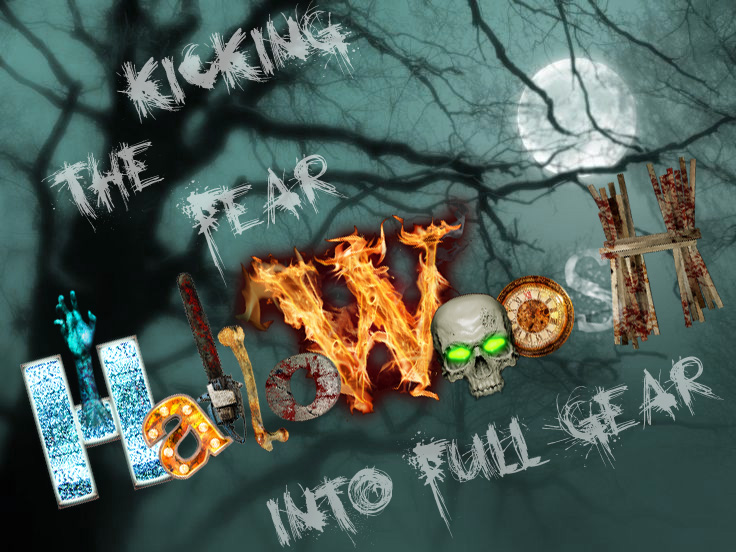 This attraction was reviewed on October 21, 2018 by Team Hallowoosh.
How Do We Get These Scores?

Final Score:

9.33
How Did We Get This Score?

Summary:
Ladies and Gentlemen, this incredible crew of workaholics has done it again! Year after year I find myself walking through the trail of the one and only Haunted Overload asking myself the same question, 'Did I see that big giant spirit of Halloween last year? Or was I too focused on that other big giant monster right next to it?' If I didn't know any better, I would swear each time I go through is my first time. There is always something new to see and new directions to take no matter how many times I visit.
Haunted Overload celebrates their eighth year at Demeritt Hill Farm in Lee, New Hampshire this year. Overall, 2018 marks their eighteenth season, and there is no sign of slowing down in the foreseeable future. This incredible haunted attraction has been featured in countless programs across the country in television shows, magazines, photo books, seminars, and so much more. Plenty of attraction owners I have talked to have told me they took so much inspiration not only from the amazing sets and design of Haunted Overload, but also their ethic; it has made their attractions some of the best ones in their areas. Haunters and regular everyday people alike can learn and aspire to be as great as they are up at Haunted Overload!
---
Cast: 8.97
How Did We Get This Score?

Haunted Overload has one of the widest varieties of characters I have ever seen at a haunt. I don't know where they find them or where they come from, but wow. I never know what's coming around the corner. Some of the best actors they have were doing an amazing job just entertaining the crowd in the waiting line. Our favorite was a crow creature. Never mind how cool the outfit looked on this guy, the way he walked was almost like that weird sideways bird hop. His head never gracefully pivoted, it quickly snapped in several directions just like a real crow would. Great performance all night long.
Greeting us into the attraction was an old witchy/gypsy type woman who spoke with an old raspy voice. She was petting what I first thought was a real cat. But then I saw that it was actually a puppet that was moving all too real like. The cat was named "Snuggles" and it kind of reminded me of something out of "Pet Sematary." The puppeteering work was phenomenal.
At one point in the trail, we bumped into a banjo player! Clearly introducing us into the hillbilly themed section, it was a lot of fun to hear that lively backwoods sound. Taking a closer look at his banjo, half the thing was made out of a rotting corpse! Freaked me out for a second but I can't not smile while listening to a banjo.
One thing that I've always admired about the acting at Haunted Overload is the restraint they put on yellers and screamers. They may have a few in the trail, but for the most part, the actors use the element of surprise and sudden movement to startle the guests. Most people are very busy being mesmerized by their surroundings, the thing that can kill that mood instantly is a loud scream in the ear. Overload does a great job of limiting this tactic to almost never and it makes the night much more enjoyable.
---
Costuming: 9.26
How Did We Get This Score?

Looking back on the time when I first heard about Haunted Overload, I remember one of the things that stood out about them was their passion and dedication towards their one-of-a-kind custom makeup and costumes. They had a video at one point demonstrating how they made one of their werewolf creatures. Not for sale, just good old Overload style that gave it that fresh homegrown feeling.
The numbers have grown since then so it's no surprise that some of the masks and costumes I saw on the trail that night are not custom made. However, they used them in very unique ways that really brought their characters to life. Whether it be with the movement or the lighting, each costume had great presence.
Honestly, I can only recall a handful of costumes and masks that I may have seen elsewhere. Undoubtedly, the majority of the costumes I saw were very unique and custom which has always been a staple of achievement for this awesome crew.
I would have to say I thoroughly enjoyed a prancing white pony/goat/horse thing that came running my way. We were nearly done with the trail and through another layer of hanging black cloth, we were almost trampled by this thing. At first glance, I honestly thought it was the white unicorn who fought the lion in "Alice In Wonderland". A closer look and I could make out more of a goat face. Only thing was that they had these stub hands like they were supposed to be running on all fours but they liked galloping on their hind legs instead. It was very strange and creepy and extremely unexpected.
We absolutely loved the variety of the costumes and makeup in the circus tent. It was really more of a freak show atmosphere. The clown could swing around on their hoop swing, the bearded lady dressed in a very elegant old western style dress, another clown playing on the washboard looking more like a hobo clown with all his patches and dirty jacket, it was just a great mix of different types of characters.
A very creepy nun stood out in the middle of the trail. Unlike other nuns I've encountered, this one was all white-faced, blacked out eyes, blood running down the chin, sharp teeth, and at least four horns growing out of her head. She really didn't have to do much else, wasit extra creepy just to walk by her.
Now I can't be positive but I'm almost sure that the same outfit fooled me multiple times during the night. Haunted Overload is a master of deception. On more than one occasion, what I thought was a static prop turned out to be a real actor in some sort of a mutated scarecrow costume and mask. Some of these outfits are made to match their surroundings so well that it becomes impossible to tell who or what is who or what (if that makes any sense).
---
Customer Service: 9.37
How Did We Get This Score?

Demeritt Hill Farm is not to easy to find at night most of the year. So Haunted Overload got wicked smart and got a police cruiser parked on the other side of the road with their blue lights flashing. Other than the road being lit from your headlights, this is pretty much the only thing you can see on the road for a few miles.
When we pulled in there were plenty of parking attendees all guiding us to a safe spot where we could easily back out of when we would need to. Sometimes the parking lot can get backed up quite a bit so they'll have to park some cars up the hill. But it's never that far of a walk to the attraction. They even have a nice lantern-lit trail that comes back down the hill and away from oncoming traffic.
Portable toilets are available before the entrance into the main waiting line.
Haunted Overload is handicap accessible, but not to the extent that anyone in a wheelchair can show up and expect there be no problems. The attraction is a trail walk through the woods full of up and down hills and even some roots sticking up here and there. They have made every effort to make the attraction available to everyone and can accommodate, just call ahead first to let them know how they can help with any particular need.
Tickets are sold online almost exclusively. This is to eliminate the possibility of over parking. A limited number of tickets are sold each night in half-hour time slots. However, these time slots do not mean you will get into the attraction within that time frame but you will enter the attraction that night. A later time slot purchase means you can arrive in the parking lot later but plan to wait in line at least an hour on most nights. Don't worry, it's actually a really good line to wait in.
---
Atmosphere: 9.88
How Did We Get This Score?

It has been one of the greatest feelings in my life to gaze upon these magnificent works of art. Have you ever wondered what it would be like to look at a painting by stepping inside the canvas and engaging with the world that inspired such beauty? That is exactly how Haunted Overload makes it feel.
At first, the breeze comes up from the apple orchard and it hits me on one side. The other side is too distracted by the sweet aroma of fresh fall-flavored baked goods. The spirit of autumn lingers deep at Demeritt Hill Farm at this time of year. But not too far beyond the tree line, a wickedness lurks and waits to show you the other side of autumn that some may never want to see.
Torches and Jack-O-Lanterns are lit one by one, guiding us deeper into the madness that is this unholy place filled with dark magic. It was a full moon that night and hardly a cloud in the sky. The bright light beaming off it was used to cast a silhouette of a tall menacing scarecrow on the hillside.
At this point in our visit to Haunted Overload, we would expect everyone to know that this is clearly and undoubtedly a haunted attraction. To be quite honest, it is almost offensive to learn if anyone only thought they were about to enter a haunted attraction. By this point, almost everyone should be forced to understand that they are about to enter the living, beating heart of Halloween.
---
Special Effects:

9.49
How Did We Get This Score?

I cannot think of any attraction I have ever been to that uses more professional lighting and fewer sound effects or music than Haunted Overload. At first, this might sound like a bad thing for a haunted trail to pride itself in. These guys know exactly what works and does not work for them, from every little and big spotlight to all the areas where sounds seem to disappear.
If you have ever come across a photo from Haunted Overload, chances are likely it was of one of their main structures. The giant reaper head, or maybe the big four-story haunted house are very popular photos in the haunt industry today. When we are there, we are just so blown away by how crazy everything looks that I forget to understand what makes it look so good, other than the grueling hard labor of course. The reaper head almost seems to glow on its own. The haunted house is illuminated to make it look like it's a completely different color at night. The lighting that makes this possible is perfect and hidden so well I have no idea where it's coming from. The same can be said about many areas throughout the trail. Rarely is the area unlit and lacking an appropriate color.
Music and sound effects are not a huge factor at this attraction. They do exist in different areas and work very well. Although, most areas of this trail are met with "Ooos" and "Aaaahs" and music isn't always a necessity. The sounds coming from a speaker sometimes feel like they can take away from a scare in my opinion. At Haunted Overload, this is proven when, the majority of the time, the scare is coming from a low attack while the guest is distracted or from the sheer creepiness of a character.
I don't believe I saw a single animatronic on site. I cannot even recall hearing a loud hiss and pop noise to confirm if maybe there was one. They are quite good at staying quiet, which makes it all the more scary.
Without a doubt, the effect that works more than anything at this attraction is the huge, towering sculptures and even a lot of the little ones. Jack-O-Lantern creatures hover over you and smile – some are 10 feet, some 20, and one of them was something like 50 feet tall! I can't help but think these things are going to come to life and eat me. All throughout the trail, there are tall figures made out of wood and vines and burlap, all reaching and waiting for someone to just walk into their grasp. Plenty of normal-sized figures are placed all over the trail and, more particularly, at the end of almost every section. This causes some of the most spectacular effects I have ever seen.
---
Theme:

9.18
How Did We Get This Score?

I'm sticking to it. Haunted Overload is a celebration of the spooky season. The Theme has always been, and probably always will be, the spirit of Halloween. Unlike a lot of other haunts, Haunted Overload does not bring themselves to show crazy killers all the time. In fact, the majority of the cast don't have weapons or blood on them. It is actually pretty hard to find body parts in this haunt. Nope, this is all creepy and spooky central here, not gory or violent. Mostly everyone is in a costume they are proud to wear and proud to say is unique. No one is a victim of some kind of murderer or psychopath, everyone is a scary individual. The surroundings produce the essence of what is so amazing about October and it's beloved holiday.
---
Scare Factor:

8.93
How Did We Get This Score?

There is no denying it, Haunted Overload uses the element of distraction to scare their guests, and it works beautifully. While we were staring up at all of the amazing figures, we lowered our guard constantly and were spooked easily by simple scares. Every once in a while we were approached by more threatening characters but for the most part, some noise makers did the trick. A simple shaker can or a party whistle got me every time.
What I really enjoyed and kept me guessing all the time was the multiple human-sized figures. They were everywhere and almost all of them looked like they could be a real person. The scary part was knowing that, if they were real, chances are good that they would come to life when I was mere inches away from them. They were even placed in spots that I have come to expect actors to be… at the very end of the sections, hiding behind walls or trees, even sometimes in the darkest shadows. Unlike a lot of static props I've seen, these are formed and shaped to look like a real actor could easily be behind those masks and rags.
---
Entertainment & Value:

9.65
How Did We Get This Score?

At $26 for a general admission ticket, you can expect to get a good solid 25 minutes of freely walking the trail. It's tough to gauge the real value of this attraction based on the ticket price because it truly feels like the attraction starts way before they scan your ticket. Traditionally speaking, Haunted Overload has a minute per dollar value of .96. For every dollar you are spending you are practically getting a minute of good old spooky time fun.
When considering the fact that the waiting line starts with multiple 10-foot tall jack-o-lantern scarecrows and moves on to some creepy new teepee structures with fog and lights all over the place, one could easily say that this is part of the attraction. Some of the best actors this haunt has are constantly running back and forth and up and down the waiting line entertaining everyone all the time. There are even some stationed actors in the queue line with their own scene. The giant reaper head and the insanely cool-looking fortress of doom are all part of the waiting line. It's like a free haunt that moves extra slow.
I can't forget to mention the delicious baked goods at the farm stand. Demeritt Hill Farm has a delicious bakery to die for where they make plenty of fall favorites and some unique autumn inspired goods as well. They had hot chili and hot dogs and hot cider there too to help with the cold night.
There is always a good fire going in between the parking lot and the beginning of the waiting line if you need to wait for a friend or want to hang out for a bit after the haunt.
This year they put in a live photoshoot that catches you in mid scare face and you can purchase the photos after you are finished with the haunt.
These are all good things you can experience at Haunted Overload, but the main attraction is well worth the price. Like I said before, this is one of the most inspirational haunts in the world that many other haunts wish they could be. What you will experience inside Haunted Overload is nothing short of Halloween magic and you will remember it for the rest of your life.
---
How Did We Get These Scores

Promo Images:
Click to Enlarge
---
Guest ReviewsGuest Average: 9.34 out of 10
Carol Salemi – 10/10 – October 28, 2017This place has to be seen to be believed. Between the giant woodsy sculptured characters and the …show more amazing sets it is a breathtaking site. It has the most beautiful artistic lighting effects I have seen anywhere. The handmade props, wonderful costumes and creative makeup add finishing touches to all the characters that inhabit this scary place. PS- I am one of those actors that has worked for over 20 years at several haunts across the country and give up the paid gigs to volunteer here because it feeds the need to be both scary and artsy while having fun with your fright family.
Spooky Kisses – 9.02/10 – October 15, 2021https://www.youtube.com/watch?v=a9iAoYvuXEQ this is my youtube video part 1 we also have part 2 – I …show more personally thought it was gorgeous and amazing art work w giant structures – I felt like the scare actors became my friends after shooting there 5 times – I fell in love with it and felt like omg! they are going to cast a spell on me and I will start working there like a zombie lol
Jon – 9/10 – October 21, 2022This haunted attraction is great. From the physical setup to the characters, they do a great job. …show more The only draw back, and I mean only, is this haunted venue has a loooooong line to get in. The wait to go thru was an hour and forty minutes. We got there at 850P for our 9pm tickets and did not get into the attraction until 1030P. Yes it was a long wait but was well worth it!