Haunted Scarecrow – Full Review
Haunted Scarecrow is a Haunted Attraction located in Albuquerque, NM.
2122 Central Ave SE, Albuquerque, NM 87106View All Details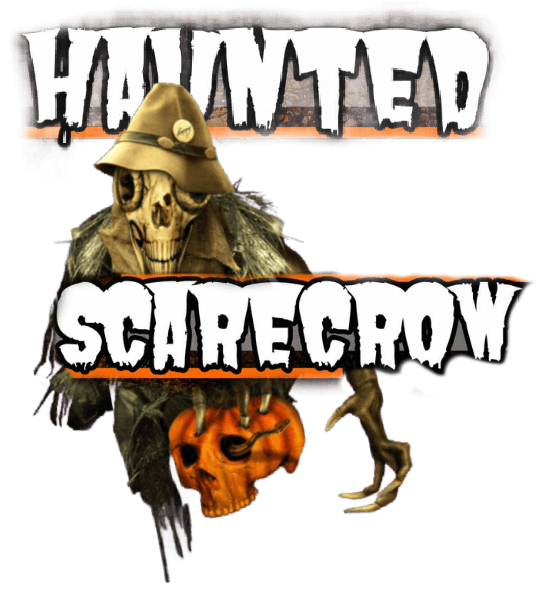 Features:

"Old-School" (Low Tech), You will NOT be touched, All-Indoor Attraction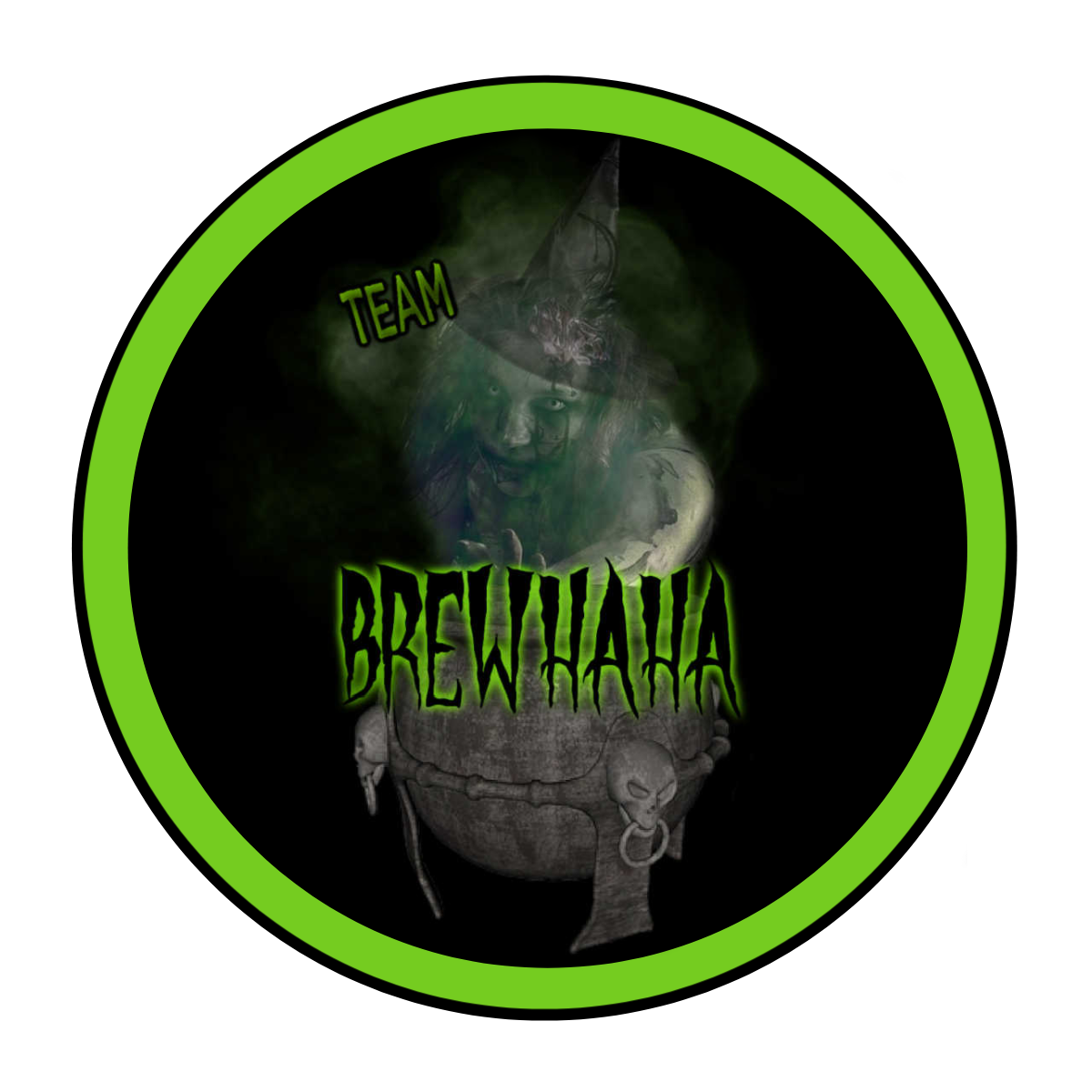 This attraction was reviewed on October 13, 2023 by Team Brewhaha.
---
About Our Reviews and Rating System
---
Final Score: 7.12
Final Scores – By Category

Final Scores – By Attraction

Summary:
Located on the legendary Route 66 lies a haunted attraction that has risen from the dead. The name Haunted Scarecrow might sound familiar to New Mexicans. With the University of New Mexico right across the street and nestled among some local restaurants, the Haunted Scarecrow awaits its next victim. The location for Haunted Scarecrow is a bit creepy on its own. Once you purchase your tickets, you are beckoned for your journey to begin.
---
Cast Score: 6.73
Cast Scores – By Question

Cast Scores – By Attraction

Cast Review:
Haunted Scarecrow has a variety of minions and monsters waiting to pounce on the next unsuspecting victim. From the moment you enter, you are announced to the creatures, and you can hear them call you towards your doom. I don't know if I have ever been nervous by being called fresh meat before… The actors do a great job of using their space, and there were a few times I was surprised by the clever hiding places they emerged from. Even when waiting in line, the monsters were there staring down their prey.
Each actor had their own way of scaring, and some would stare you down while others would make creepy sounds. The actors would follow quite a few times on the journey, quietly stalking their prey. Interactions were also well done, striking up creepy conversations and making one wonder if they could be trusted or not. I also liked how the actors would disappear and reappear out of nowhere.
There were a few characters that stood out. The creepy hulking clown that looked quite dapper who followed me through several areas was memorable. The plague doctor also made me fearful that he was waiting for me to get scared to death by fog. There was also a very creepy girl who wanted to play demented games. I did not notice a scarecrow throughout my journey (as hinted by the haunt's name), but the plague doctor had some scarecrow-like qualities.
---
Costuming Score: 6.78
Costuming Scores – By Question

Costuming Scores – By Attraction

Costuming Review:
Costuming was detailed, and each costume fit the character. There is a good mix of makeup and masks throughout the haunt. Clothing had appropriate wear and tear. Some of the clothing seemed handmade to add more believability to their character. The makeup had some unique details and was not too heavily applied. The fake blood was also fairly believable. Some of the creatures even seemed to have custom contacts to add to the creep factor. The masks used in Haunted Scarecrow were also well utilized. The masks were a good mixture of retail-bought and more custom designs.
The creepy clown, who had an intimidating stature, had a completely classy clown look with a nice suit, and the mask perfectly fit his face. When masks were used, the actors had makeup around their eyes, adding to the believability. The plague doctor also had a great flowing robe and a custom-looking leather plague doctor mask that was very intimidating.
---
Customer Service Score: 10
Customer Service Scores – By Question

Customer Service Scores – By Attraction

Customer Service Review:
The customer service was very well done; from the moment you walked up, there was someone outside the haunt to answer any questions. The person at the ticket counter was very welcoming and friendly. The staff also made a point to check on guests who were waiting in line to see how they were doing. They had some snacks you could purchase with decent pricing, and they also had a very friendly face painter. There was also a person selling Jason masks but that could be because it was Friday the 13th.
It was easy to find the haunt using their Facebook page and Google Maps. There is no parking lot, so it is recommended to either pay at a parking meter or park in the neighborhoods behind the haunt. Just make sure to check signage so you don't get towed. There is a spray painted Haunted Scarecrow sign at the entrance making the attraction easy to find.
---
Immersion Score: 6.83
Immersion Scores – By Question

Immersion Scores – By Attraction

Immersion Review:
You can tell you are at a haunted attraction when you enter Haunted Scarecrow. The smell of fog and the screams coming from the haunt jump-start the adrenaline. While waiting in line, there are some interesting props and massive gargoyles to keep your attention.
There is no one particular theme, but the scenes flow nicely into each other. Each chamber has a separate section ranging from a kitchen to a junkyard. The only break in theme was when you go up and down from the second level, which is understandable since you need to see the stairs.
As I went through Haunted Scarecrow, I did not notice any soundtrack playing, which would add to the ambiance. Spacing was very well done, as no other guests could be seen throughout the journey. Space is also creatively used, considering the size of the building.
---
Special FX Score: 6.55
Special FX Scores – By Question

Special FX Scores – By Attraction

Special FX Review:
Haunted Scarecrow is an old-school actor-driven haunt. Lighting throughout is well used, with some used for ambiance and others used to show off the scenery. Different colors of lighting are also used, with colors changing to fit the room. Strobes were also utilized well; it is appreciated when the strobe does not completely blind you. The strength of the strobe lights is also varied, so your eyes are constantly adjusting. There are also several dark areas that are perfect for actors to hide. One of the standout scenes was the laser swamp that used great fog combined with a plague doctor who did a great job of creeping under the swamp.
One of the things that Haunted Scarecrow does well is use unique props throughout the haunt. There were some custom pieces that looked creepy, even if they were more in the background. Throughout the journey, you also have to navigate around the props, including some very creepy manikins. The haunt's walls were also detailed, and the custom paintwork looked like creepy works of art. When wandering through, make sure to keep an eye out for the amazing scarecrow painting; it is a real work of art.
---
Scare Factor Score: 6.88
Scare Factor Scores – By Question

Scare Factor Scores – By Attraction

Scare Factor Review:
Using the name of Haunted Scarecrow, one would expect some good scares. Throughout the journey, there were some well-placed jump scares, with some actors scaring multiple times. Each section had at least one actor with several hiding places at their disposal. There were also several noise makers used throughout the haunt. I appreciated the small breaks in between scares to catch your breath.
The actors also did a great job of having one actor distract while another would pounce on unsuspecting victims. Don't think you are safe in the back of the group either, as these minions will stalk you for a while. The use of props for scares was also well used, including a great scare with a baseball bat. The actors also use tools to bang on the walls for a good startle. Just because you see the exit door, it's not over yet, as Haunted Scarecrow has one more surprise waiting.
---
Entertainment & Value Score: 7
E&V Scores – By Question

E&V Scores – By Attraction

E&V Review:
Admission for Haunted Scarecrow is $20.00 for general admission. The journey from start to finish was about 8 minutes, making the MPD or minutes per dollar spent at 0.4, which is a lower entertainment value in this area.
Overall, Haunted Scarecrow is a great haunt for anyone in Albuquerque who wants a good scare. For a haunted attraction operating for the first year (to our knowledge), Haunted Scarecrow did a good job of bringing a scary and fun haunt to Albuquerque.
---
View Full Score Sheet
---
Pics We Took From Our Visit:
---
---
Guest ReviewsGuest Average: 10 out of 10
Andrea – 10/10 – October 13, 2023This haunted house was great very scary and made me run a lot of jump scares
Join ourspookyadventures!
We visit Halloween haunted attractions year-round! Follow us for haunted house walkthrough videos, behind the scenes footage, and more!