Haunted Stage Stop – Full Review
Haunted Stage Stop is a Haunted Attraction located in Rollinsville, CO.
60 Main Street, Rollinsville, CO 80474View All Details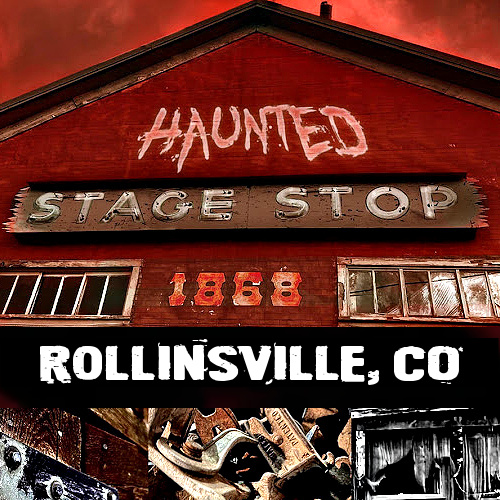 Features:

Free Parking, "Old-School" (Low Tech), You will NOT be touched, Uncovered Outdoor Waiting Line, Indoor/Outdoor Attraction

Most Recent Video from The Scare Factor:
(Scroll for Scores and Written Review)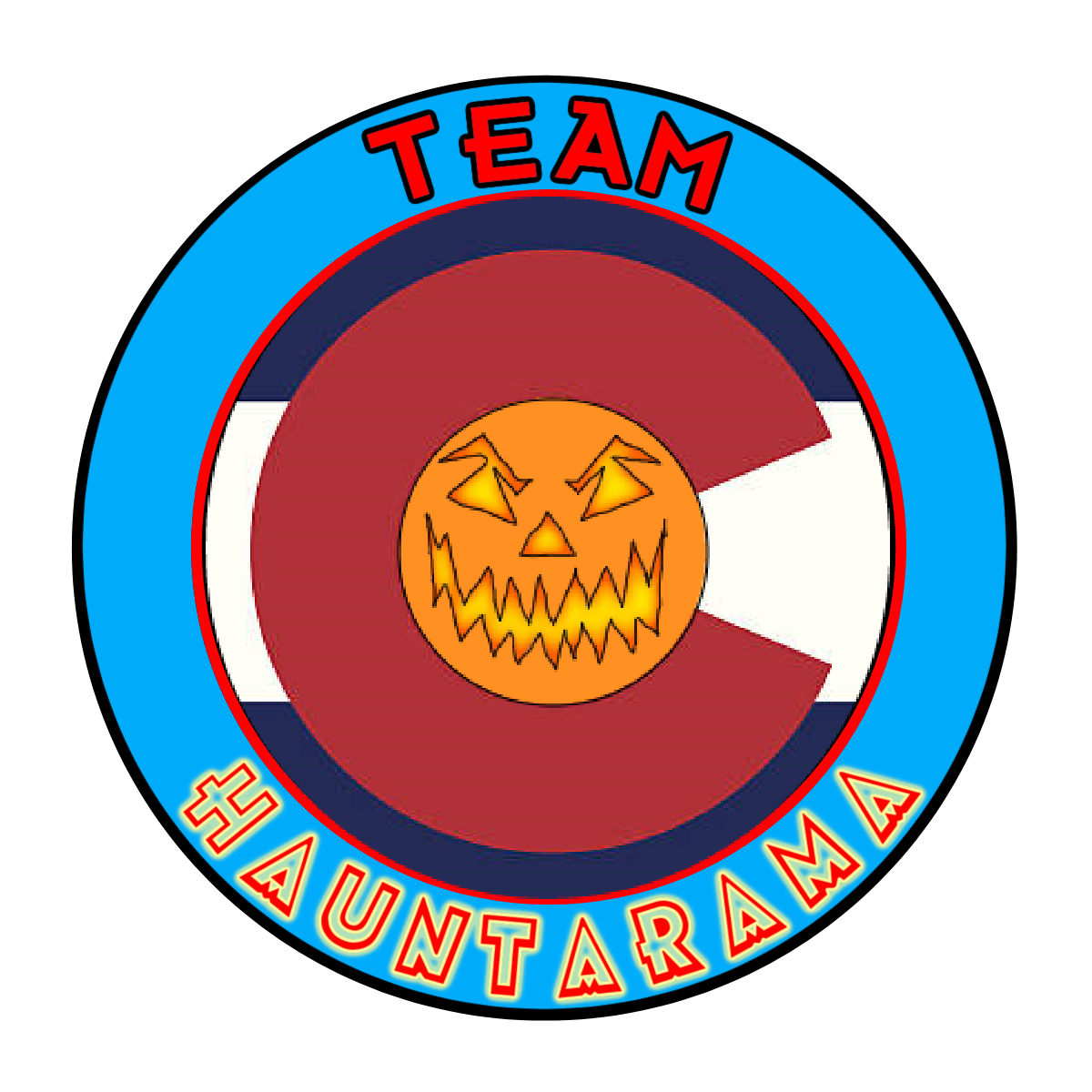 This attraction was reviewed on October 20, 2023 by Team Hauntarama.
---
About Our Reviews and Rating System
---
Final Score: 8.27
Final Scores – By Category

Final Scores – By Attraction

Summary:
Located in Rollinsville, Colorado, just a little west of Boulder but deep enough into the mountains that the winding highway and placid moon-mirroring reservoirs already begin instilling a sense of dread, is the truly ghostly Haunted Stage Stop. The Haunted Stage Stop's lighted facade, fire pits, and music provide a welcome respite from the natural dark, with unnatural beings within. Taking an authentic turn of the century stagecoach stop building, rumored to be replete with real ghosts, this frightful haunt fills its famed halls with well-crafted sets and a passionate cast. Thrill seeking Haunt goers are turned loose to make their way through three levels of history, amusement, and terror.
---
Cast Score: 8.06
Cast Scores – By Question

Cast Scores – By Attraction

Cast Review:
The cast at Haunted Stage Stop really brought life to the undead within its walls, and even some without. Beginning with the actors outside, all of whom enlivened the line with incredibly fun dialogue, wistful whimsy, and enough darkness and decay to center the characters on the haunted experience. Even the person giving the rules and managing the timed ticketing played into the theme, acting as a warning of what would befall those who flouted the restrictions or didn't return their flashlights.
Inside of the haunt, the cast did a tremendous job of filling out the spaces, bringing obscured corners to life, leaning into the demons within, and using the spaces created by the set design to their maximum effect. We encountered two of the most realistic-behaving zombies we ever had, both of whom lurched at us as the path forced us nearer and nearer, causing our hearts to race as we marveled at the great acting. The doll room denizens also showed off remarkable effort, dashing around, popping up in unanticipated places, and using simple but effective techniques like whispering in our ears despite being completely out of sight, or appearing as a silhouette intent on evil. Even with various levels of vivacity, the majority of the cast did an outstanding job haunting the stage stop, doing the real spirits within proud!
---
Costuming Score: 7.84
Costuming Scores – By Question

Costuming Scores – By Attraction

Costuming Review:
Some of the Haunted Stage Stops costumes are what one would expect, with the folks in the saloon dressed as the era would call for. There was more than one standout costume, some of which don't even appear to be living beings until it's too late and your heart is in your throat! Most of the cast wore masks, which fit their purpose, but a few donned simple yet effective makeup. A little extra makeup under and around the masks would have rounded out the looks of the actor outside, but we didn't notice any such gaps inside of the haunt, as we feasted our eyes upon some really unique costumes, the authentic set and the cast's performances. A great example of this trifecta coming together is in whatever sort of creature resides in the foggy bog found in the Stage Stop. The costume seemed to be a one of a kind alien-amphibian creation complete with large, sharp teeth and claws, which befit the actor who first beckoned from below before pouncing.
---
Customer Service Score: 9.94
Customer Service Scores – By Question

Customer Service Scores – By Attraction

Customer Service Review:
Haunted Stage Stop has top-of-the-line customer service. Information is easily accessible and clear on its website and on social media pages. Communications are frightfully friendly and helpful, fortelling what awaits at the Stage Stop itself. This haunt is well worth the visit and brings the best of Colorado's hauntingly historic mountain beauty with a taste of the state's old west charm while being close enough to many larger locales and thoroughfares. Do not be intimidated by the winding mountain roads and overwhelming darkness, though. When approaching the haunt, the area is well lit and lively. Parking is visibly laid out by other visitors and business patrons for the local bars and restaurants (sponsoring the haunt in a perfect partnership). The entrance is definitively visible along with their games and the concession table of the Timberline Volunteer Firefighters. Fair warning, and clearly stated by Haunted Stage Stop's rule giver, this is an old building. We were aware there would be step downs, narrow passages and changes in elevation that might require a spry step or two.
---
Immersion Score: 8.14
Immersion Scores – By Question

Immersion Scores – By Attraction

Immersion Review:
The stage is set from the go as haunt goers are released into the Haunted Stage Stop's chilling world. Portentous sound permeates the air around the attraction, as flashes of light dance through the windows and openings. The authentic and scenic location serves to heighten anticipation, especially with a few wandering fiends. Inside, the twisting paths lay in the form of a long abandoned structure, but certainly not forgotten. Outside, the gloom and dread followed as more monsters appeared, guiding us back into the horror. The expert sound design creates layers of atmosphere that never let its visitors retreat into any thoughts outside of the haunt. Fog and lights, with the curvy set design and warped cast leave haunt goers with more and more to experience.
---
Special FX Score: 7.98
Special FX Scores – By Question

Special FX Scores – By Attraction

Special FX Review:
Let's start with the most incredible sound design, which was among the best we've heard at a haunt. Combining the creative design mind of the haunt's owner and another expert in industry application and equipment, Haunted Stage Stop built an amazing universe of frightful noise. In one location, we stopped dead in our tracks despite the werewolf we knew was just a few feet away because of the ominous audio pouring forth from the open door. Entering the space proved our suspicions correct, as chittering and sounds of movement danced around the room, wrapping us in a cacophonous cocoon while we searched in vain for the innumerable sources.
Another incredible but fantastically simple effect was the singular red light flashlight, leaving a single beam of dim light for guests to navigate the historic building. While a lot of the fearful effect in this haunt is the seamless layout and cast expertly navigating it, you will encounter a perfectly distracting animatronic, a spectral projection, lights, strobe lights, lack of light and good ol' fog.
---
Scare Factor Score: 8.15
Scare Factor Scores – By Question

Scare Factor Scores – By Attraction

Scare Factor Review:
The structure itself is used to great effect. While new additions, like the swamp, add a modern flare, it's the creature moving with amazing agility (and knowledge of the building) that really gets you. You will never know what you can trust as you tiptoe by, many of the building's fixtures are just as set on scaring you as the residents. It's the small things like the tall stairs and the deep, dark cellar and that small passageway or doorway that makes you dip your head as it obscures your sight. You may try to walk through the Haunted Stage Stop's course, willing yourself to not touch anything, but the monsters will knock them over for you, bringing a greater authenticity to the show, furthering the immersion and feeding the foreboding that begins the moment you walk through the entrance. And, if that isn't enough, you'll eventually get that small, red flashlight to light your way, bathing anything you see in dull red.
Although the finale would benefit from a little more of the love shown in the rest of the attraction, the cast did a great job of targeting everyone in the group, using a great variety of ways to scare. Overall, the Haunted Stage Stop will cause more than a few goosebumps to those brave enough to tread upon its historic floors.
---
Entertainment & Value Score: 8.26
E&V Scores – By Question

E&V Scores – By Attraction

E&V Review:
Coming in at fifteen minutes, Spookygrass, the parent company behind Haunted Stage Stop, produces entertainment well worth the visit. You'll certainly want to make a night of it too, enjoying the games out front, gathering your courage at the fire pits and by venturing over to visit one of the neighboring restaurants, which are just a short walk across the lane. Don't miss Haunted Stage Stop this season!
---
View Full Score Sheet
---
Pics We Took From Our Visit:
---
Promo Images:
Click to Enlarge
---
Guest ReviewsGuest Average: 10 out of 10
Chloe – 10/10 – October 21, 2023Absolutely amazing! Don't waste your money at the chain haunted houses spend it here!! All the …show more actors are incredible! All of them scared the crap out of me and you can tell they LOVE their job! Highly recommend if your looking for a scary Halloween activity! A++ all! Will definitely be back next year!
Melissa Green – 10/10 – October 15, 2023Very well done. Made you feel like you were really in a horror movie.
Join ourspookyadventures!
We visit Halloween haunted attractions year-round! Follow us for haunted house walkthrough videos, behind the scenes footage, and more!