Haunted Trail of Chaos – Full Review
Haunted Trail of Chaos is a Haunted Attraction located in London, KY.
174 Cheek Turner Rd, London, KY 40741View All Details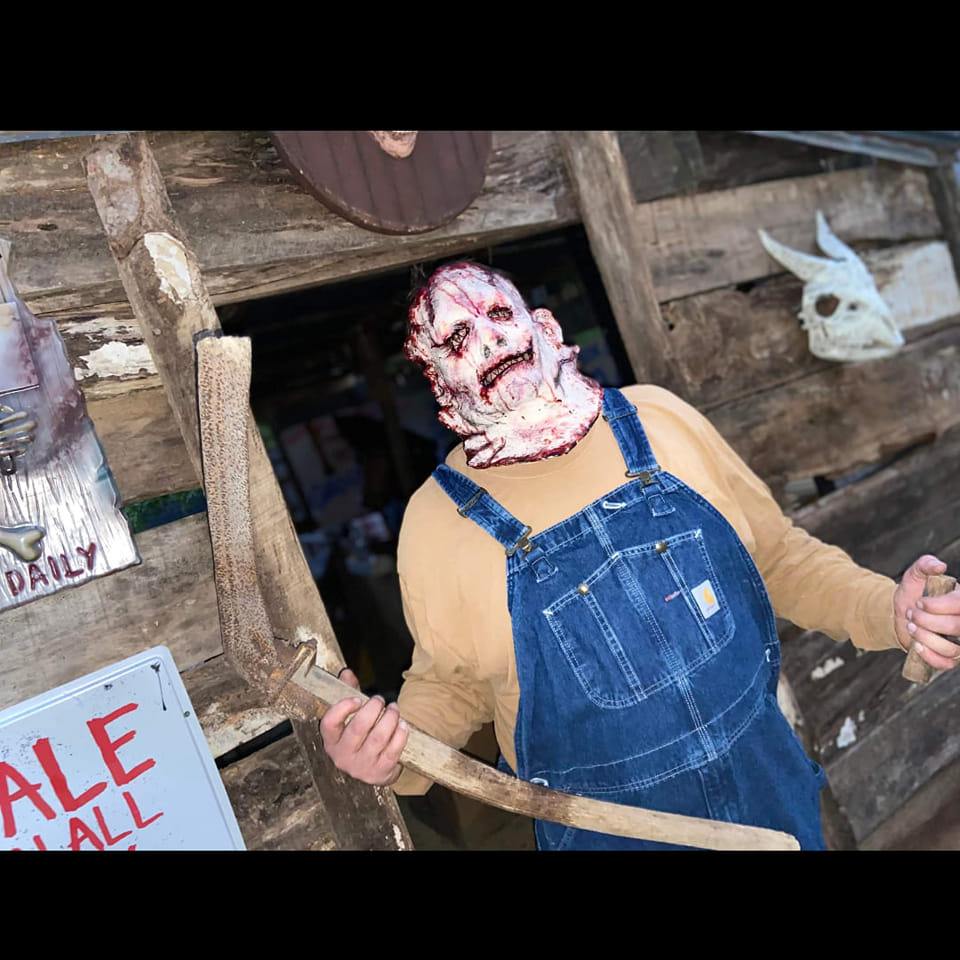 Features:

Food/Concessions, Gift Shop/Souvenirs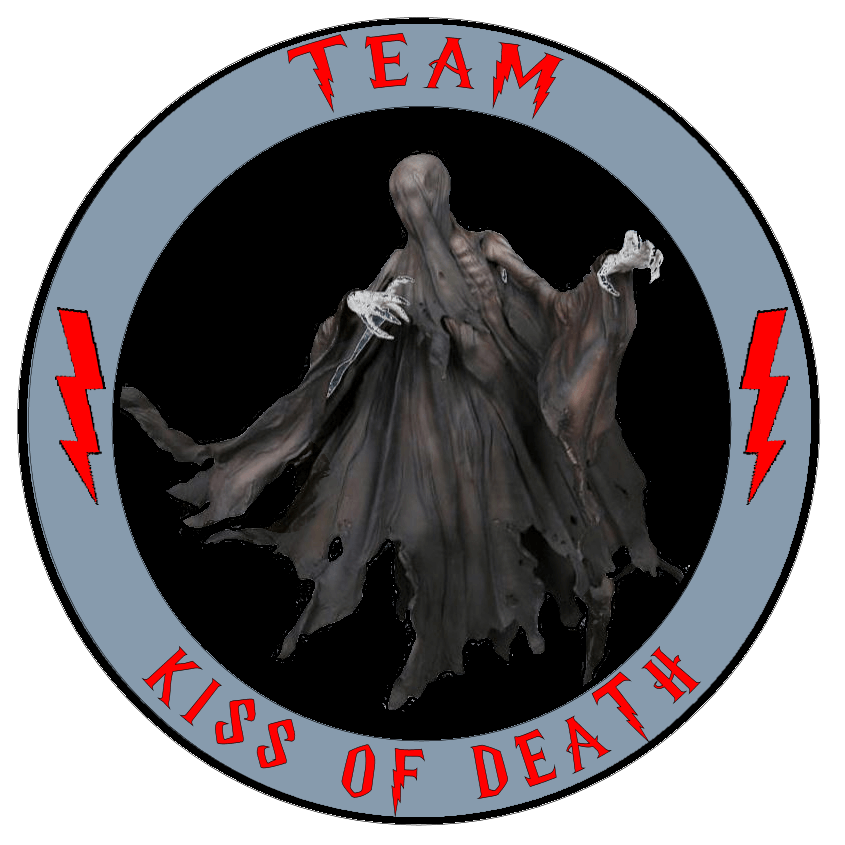 This attraction was reviewed on September 30, 2023 by Team Kiss of Death.
---
About Our Reviews and Rating System
---
Final Score: 7.68
Final Scores – By Category

Final Scores – By Attraction

Summary:
What a brilliant and unexpectedly chaotic haunt! This was our first visit to the Haunted Trail of Chaos, and we were not disappointed! Make sure to add this to your haunt list if you're in or around London, KY. Even if you aren't, it is worth the drive! We were pleasantly surprised with the experience and the atmosphere. This one is a little hard to find, but your GPS should take you right to it.
Upon arrival, it appeared we were in a residential area, and this was your typical backyard haunt, but boy, were we mistaken! Once we were parked and Michael Myers got his scares in, we went to the ticket booth, which was easy to find using the signs. After getting our tickets and entering the queue, we could feel the excitement from the large crowd already in line.
The Haunted Trail of Chaos is named appropriately for all the chaotic and different acts and scenes. Every scene was distinct from all the others. We never knew what we were going to see next! No matter your fear, it will indeed be included in this haunt.
---
Cast Score: 7.94
Cast Scores – By Question

Cast Scores – By Attraction

Cast Review:
This is a family-owned haunt, so everyone working or scaring is family or knows each other well. They used that to their advantage because they worked well with each other in frightening us. There were plenty of actors within to keep the scares flowing. Every time we rounded a corner, there were new or familiar (because they kept following us to pop up in different locations) actors terrifying us. We only noticed one or two areas that could have used another actor to provide more fear.
The actors did a great job of interacting with us, and most actors had different performances. There were wacky and hilarious clowns, a silent but creepy possessed girl, crazy guys with chainsaws, and many more! Some of our favorites include the first clown with his hilarious dialogue, the bird mask actor creepily beckoning us with his hand, the possessed girl asking where her mommy is, and Samara from "The Ring" following us throughout what seemed like the entire haunt.
There could have been more variety when talking about the actors' behaviors or purposes. Some actors would jump out, stalk us, creepily lurk, or approach us slowly. Most of them had a purpose for being in the location they were at, but some had less obvious reasons.
---
Costuming Score: 6.94
Costuming Scores – By Question

Costuming Scores – By Attraction

Costuming Review:
Overall, the costumes were well-designed to fit the scenes appropriately. Some of our favorites were the nun in the church, the creepy clown who asked us to bounce on the trampoline, and the pigman in the bloody butcher shop. They all had some awesome masks/costumes. We didn't notice much makeup being used, but whenever it was, they did an excellent job of making themselves look realistic.
There were a few costumes out of place according to their respective scenes. For example, Freddy Kreuger was in the same area as Samara coming out of the TV. Overall, though, they all fit well. They had clowns in a carnival, a possessed girl in a dollhouse, a butcher with a chopping block, and many others!
The queue actors were also very creepy and did a great job providing entertainment. Michael Myers was roaming around doing what he does best: creepily staring at people. My favorite queue actor was the clown. He kept everyone very entertained with his creative and hilarious dialogue.
---
Customer Service Score: 7.56
Customer Service Scores – By Question

Customer Service Scores – By Attraction

Customer Service Review:
Locating the attraction was a bit difficult. However, if you enter the address into your GPS, it takes you right to it. They have a small sign on the main highway, but it is not lit up, so you will only see it if you know what you are looking for. Once we got to the parking area, there was a parking attendant to help us find a place to park. The parking lot is all grass, so be wary if it rains. The parking area is also not well-lit, so it can be difficult to see where you are going. Everything else, such as the ticket booth and the queue line, was easy to find by following the signs.
We mainly felt safe at this attraction except for one thing. There were multiple scares on different sets of stairs. This can be dangerous if someone tries to take off running but trips up or down the stairs. However, they put other safety measures in place, such as fire extinguishers at every emergency exit, a medic on site, and live cameras located throughout the haunt that are constantly being watched in case of an emergency.
Every staff member we encountered was very friendly. We asked different types of questions, which were answered happily with ease. As mentioned earlier, everyone working at Haunted Trail of Chaos is either family or friends of the family, so they all seemed very happy to be there to provide their guests with the most terrifying experience ever. The only thing to mention is that no one is wearing "staff" apparel, so it's difficult to tell who is staff and who isn't.
This attraction only has a Facebook page, so you can find all important information by visiting their page or reaching out and asking questions. The Facebook page lists the address, price, dates, and times the haunt is running. They update it whenever there is bad weather and a chance of closing. It does not mention anything regarding ADA policies, touching policies, or whether it is indoor or outdoor. We asked about these things and were told they could be wheelchair accessible by taking different routes. They are a no-touch haunt, but most of this attraction is outdoor and covered most of the time.
---
Immersion Score: 7.23
Immersion Scores – By Question

Immersion Scores – By Attraction

Immersion Review:
We felt excitement from the crowd and the queue actors when we stepped foot in the queue line. The clown especially kept the entertainment flowing. There was a fire blaster, heavy metal, and creepy music playing over the loudspeaker, and some photo ops before you got to the ticket booth.
We felt like we were consistently immersed within this haunt, except for some random transition zones. For example, we were in a room with a chopping block and butcher, and then suddenly, we were in a swamp. Another time, we were in a church with a nun, and then suddenly, we were in a toxic waste area. This may not flow well, but it is precisely what they were going for. The "theme" is chaos, so you never know what you will see next.
When we exited the haunt, someone was waiting to see if we wanted to do some paintball. This is an additional cost but in a good location so you get a chance to do everything that is offered. Immediately after that is the parking lot, so there's no other reason to stick around when you've finished the haunt.
---
Special FX Score: 7.28
Special FX Scores – By Question

Special FX Scores – By Attraction

Special FX Review:
The only sound effects that could be heard were the music playing in the queue. There were a lot of portions of complete silence, or all that we heard was the sounds the scare actors were making. Silence sometimes provided a sense of creepiness, but sound effects would have created more tension and fear. The ending of the haunt was the only part that provided creepy sounds that fit the scene.
Each scene was created with a lot of thought and detail. Some of our favorites were the carnival with the clowns, the bedroom with "Regan," the cornfield with the chainsaw maniac, and the child's room with the creepy girl and the many dolls. We could quickly tell a lot of time went into making these scenes, and they created them very well!
Overall, the animatronics and props were well-made and realistic. Some of my favorites were the creepy creature on the ceiling, and the werewolf looked very real! We only noticed a few that were hard to see because of lighting or a scare in another direction, and there were a few that we could quickly tell were fake.
Special effects were used in new ways we've never seen before. They used a confetti cannon in the carnival, and our favorite was lighting in the room with the bird mask actor. We could only see his hand beckoning us forward, and then suddenly, he was there and making strange noises. It was fantastic! Overall, we really enjoyed the use of special effects.
---
Scare Factor Score: 8.19
Scare Factor Scores – By Question

Scare Factor Scores – By Attraction

Scare Factor Review:
We were taken out of our comfort zones within the Haunted Trail of Chaos. They did a great job at startling us at least every 30 seconds or even more often! There were many unexpected hiding places and twists and turns in the haunt that we almost got lost or felt like we were lost. There may have been only a handful of times where we could see an actor was coming, or we knew an animatronic was fake, so it wasn't as scary, but overall, this is a terrifying place to be after dark.
We felt that all scares were aimed toward the group, so we didn't feel left out. All animatronics also seemed to be timed appropriately, so we received the full effect from the prop.
The Haunted Trail of Chaos has some fantastic hiding places! There were multiple times when we never saw the actor coming because of the amazing places they had to hide. The chainsaw actors especially made us want to run away in fright because when we thought they were done, they kept coming back for more. They used many different types of scare effects. My favorite effect was the amount of times we thought we were lost, making us feel we were going in circles or going to get stuck in there.
The ending was quite intense. Everything seemed to build in anticipation of the finale. There was so much going on that it was hard to track everything. We were absolutely terrified when we exited the attraction. You will want to run away screaming and possibly crying when and if you make it out.
---
Entertainment & Value Score: 7.94
E&V Scores – By Question

E&V Scores – By Attraction

E&V Review:
We were pleasantly surprised when we finished The Haunted Trail of Chaos. So many emotions were running through us. At first, we were excited and laughing at the goofy clowns, but when we were done, we were absolutely petrified. This attraction is truly a fun place to be and highly worth your time!
Aside from the few queue actors providing entertainment, there was little else included in the ticket price. They also have paintball at the end of the haunt, which is an extra charge.
The ticket price is very reasonable compared to other haunted attractions we have been to. The cost is $12, and we spent 10.5 minutes within the haunt. The minutes per dollar (MPD) rating is 0.88, which is high compared to other haunts. We highly recommend this attraction to anyone and can't wait to see the changes they will have for next year!
---
View Full Score Sheet
---
---
Guest ReviewsGuest Average: 7.5 out of 10
Jared – 10/10 – September 23, 20222022 was the first year for this haunt, and I can tell you I was not disappointed. Tons of scenes …show more and tons of actors. The outdoors maze was and the claustrophobia tunnels had me freaking out. They even had a few of our favorite horror characters, and one character I had never seen in a haunt, The PREDATOR! I can't wait to visit again this year and see the new scenes they have posted on FB.
Fan of Haunts – 5/10 – October 7, 2023Big hype, no scare. I love a good haunt. I'm a seeker of them. Heard a lot of good things, but the …show more scare wasn't there. Great costumes, the layout was great, need way more actors with a lot of scary jump outs and interaction. Follow us, get in our face, walk beside us, jump out. Spook us.
Join ourspookyadventures!
We visit Halloween haunted attractions year-round! Follow us for haunted house walkthrough videos, behind the scenes footage, and more!