Hauntophobia at Blackberry Creek – Full Review
Hauntophobia at Blackberry Creek is a Haunted Attraction located in Ransom, KY.
40 Big Blue Springs Road, Ransom, KY 41558View All Details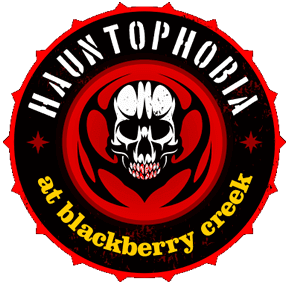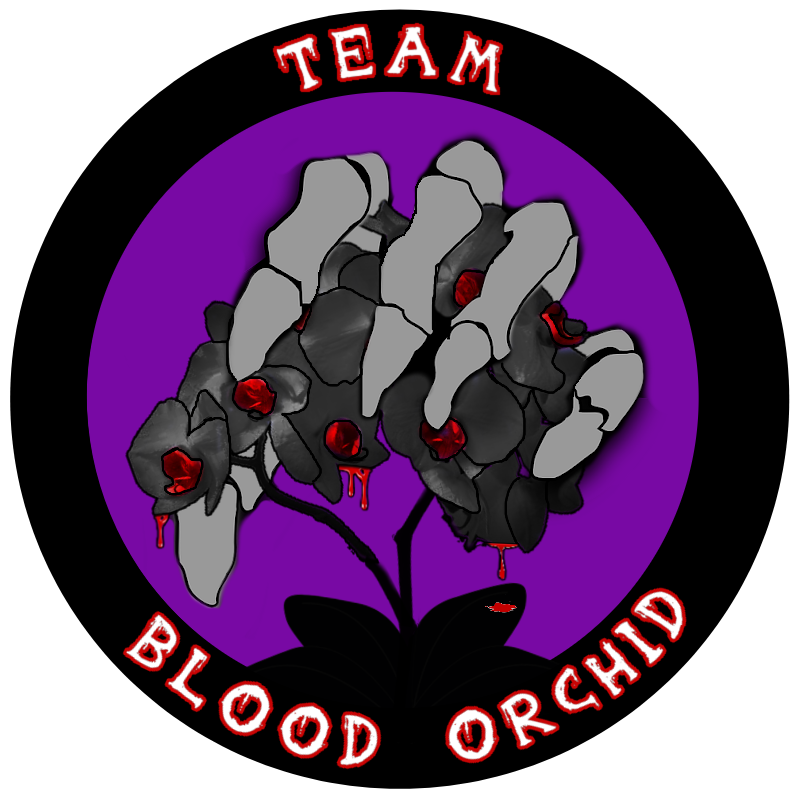 This attraction was reviewed on October 8, 2022 by Team Blood Orchid.
---
About Our Reviews and Rating System
---
Final Score: 8.17
Final Scores – By Category

Final Scores – By Attraction

Summary:
Have you ever had nightmares about being completely immersed into your most terrifying horror movie? That fear comes to life at Hauntophobia at Blackberry Creek. You will travel through scenes of old-school favorites such as Nightmare on Elm Street, Halloween, and Friday the 13th. Will you finally face that clown fear head-on as you face the Killer Klowns? For those in your group who prefer their frights from more recent decades, you will also meet the Nun, among others. This year, a new and very popular scene lands you right in the middle of the Upside Down. Can you escape the demogorgons?
Hauntophobia at Blackberry Creek is located in an old abandoned elementary school right in the heart of Hatfield and McCoy country. This haunt is off the beaten path, but it is well worth your drive to get there. Hauntophobia is in its fourth year of existence and keeps improving every year. This haunt also prides itself on being very accommodating to guests. For several years, one part of the haunt required patrons to crawl through a maze. This year, haunt-goers have the option to crawl or walk, as there are entrances clearly labeled for whichever fate you decide.
You know you are in for a treat when, upon arrival, the merch places are selling "Underpads for $3.00." I can confirm that someone in our group probably needed to make this purchase, so this is actually a nice thing to have. Perhaps other haunts could take note!
The haunt is all indoors, so don't let bad weather deter you. The queue line is in what was at one time the school's cafeteria. This is also where you can visit the concession stand for a nice snack.
Regular tickets are $23.00 if you pay with cash or $24.00 if you use a card. Speed passes are available for $40.00 cash or $42.00 if using a card.
---
Cast Score: 8.34
Cast Scores – By Question

Cast Scores – By Attraction

Cast Review:
There was no shortage of actors inside the haunt. In fact, many of the rooms had multiple actors giving us scares from every direction. There were very few areas where we didn't encounter an actor.
The actors who portrayed well-known characters acted as if they had thoroughly studied their character's movements. Freddy taunted us and chased us into the next scene. Michael stalked us, and the Nun left us all running out of that scene as fast as we possibly could. The clowns seemed to come out of nowhere at every turn. At one point, our group was in a room with as many as four different clowns.
I would have liked to see a little more dialogue from the characters who could have had speaking parts. However, there was a great variety of different types of characters and the actors did an amazing job at playing their roles.
---
Costuming Score: 8.47
Costuming Scores – By Question

Costuming Scores – By Attraction

Costuming Review:
With the exception of a couple actors who had makeup, we mostly encountered masks. The few makeup applications we noted were applied very well. The makeup artist for the girl in the wheelchair at the top of the stairs definitely deserves a shout-out. A little makeup on her hands would have added to the overall look.
All of the masks that I saw fit well. All of the actors were in costumes that fit perfectly with their given scene. Freddy could have easily stepped in as a double for Robert England– his costume was that good. The Nun could have possibly been one of the best costumes I've ever seen. The demogorgons in the Upside Down looked as if they crawled through our televisions.
There is a transition scene where we were asked to "choose a door." There was a nice lady there assisting us on the instructions. She did have a little bit of face paint, but I would have loved to have seen her in full costume as well.
---
Customer Service Score: 9.63
Customer Service Scores – By Question

Customer Service Scores – By Attraction

Customer Service Review:
Using the address provided on both their Facebook page and their website, Hauntophobia is easy to locate using a GPS. Upon arrival, there is a large sign next to the main road that lets you know you have arrived. Parking attendants dressed in bright yellow vests direct you to the (free) parking, which is located directly across from the haunt itself. The parking attendants have bottled water and underpads for sale at a table. Those underpads might come in handy for some so as not to soil their car seats on the way home.
There are quite a few places in the haunt where you are required to walk up stairs, but all of these are well-lit. There are also a few places where you will have to slide. Watch your step on these places because at least one slide can be a bit tricky to get onto. I would have preferred to have had a ledge to stand on before stepping over onto the slide inside the coffin.
You can easily do your own research on the haunt before arrival. Having both a good website and a Facebook page, you can find all pertinent information in just a few clicks. Hauntophobia at Blackberry Creek loves their customers, which is evident from the second you step out of your vehicle. The staff there is the epitome of southern hospitality at its finest. The man and woman working in the merch room were the sweetest people. They are very accommodating to any needs you may have– all you need to do is ask. They are also prompt about answering Facebook messages regarding their attraction.
---
Immersion Score: 7.87
Immersion Scores – By Question

Immersion Scores – By Attraction

Immersion Review:
Hauntophobia has added a few outside decorations this year, but I would still love to see more on the outside of the haunt. We saw a hearse sitting in the yard and a huge skeleton prop near the entrance. The grounds are beautiful, and there is plenty of room for growth outside the building. An actor walking around outside to greet patrons exiting the parking lot would add to the pre-haunt vibe.
The storyline of the haunt is obvious: you are living in a real-life scary movie that seems to never end. You will be fully immersed into scenes from your favorite horror flicks. There are a few transition areas between the major scenes, but everything flowed really well. Upon exiting the haunt, you basically take a walk back to your car. This would be a great opportunity to put in some photo opp places or selfie stations. Having an area with a banner saying "I survived Hauntophobia," where patrons could take pictures with their group could be a great addition.
---
Special FX Score: 8.09
Special FX Scores – By Question

Special FX Scores – By Attraction

Special FX Review:
The sound effects varied based on the different scenes, and each sound perfectly fit into the scene itself. We heard the familiar themes of Halloween and other horror movies when we visited their respective scenes. There was no area where some type of sound was not heard.
As a seasoned haunt-goer, animatronics rarely frighten me. I tend to prefer real actors. However, Hauntophobia was the first haunt to succeed in making me jump out of my skin from an animatronic alone. The haunt used a good combination of animatronics and actors, and the animatronics provided the perfect jump scares at just the right times. The animatronics were placed in locations that gave the best possible scares.
When you arrive at the clown scene, you are instructed to put on the 3D glasses you were given before entering the haunt. The glasses make all the special effects in this area pop out even more. The vortex tunnel proves to be even more difficult while wearing a pair of 3D glasses.
As soon as we entered one of the final scenes, a huge, recognizable sign let us know we had arrived at Camp Crystal Lake. This was the perfect place for the laser swamp and fog. We slowly crept around, trying to find our way out, as we knew that Jason would get us soon if we were not careful.
It is obvious that Hauntophobia has taken special care to pay attention to even the smallest details. The special effects provided a great addition to the overall experience.
---
Scare Factor Score: 7.87
Scare Factor Scores – By Question

Scare Factor Scores – By Attraction

Scare Factor Review:
Hauntophobia at Blackberry Creek can easily check off everything on the list regarding the types of scares they deliver. We had actors jump out at us, stalk us, and overall completely terrify us. In one particular room of the clown area, we had two clowns following our group. While we were distracted by those clowns, two more clowns came from in front of us, crawling on all fours. This might have been the night's best scare, and we want to give props to those clown actors.
It is easy for actors to provide scares for the front of the group, but Hauntophobia does a great job of providing scares to everyone in the group. The people in the middle of our line received just as many scares as those in the front and back.
The finale was good in that it was so unexpected. We exited the haunt and were on our way to the parking lot, having been satisfied that the haunt was over. It was not! It was then, when we least expected it, that the chainsaws came for us.
---
Entertainment & Value Score: 7.44
E&V Scores – By Question

E&V Scores – By Attraction

E&V Review:
From beginning to end, we spent a total of seventeen and a half minutes inside the actual haunt. If your group decides to crawl through the maze instead of walking, I expect that it could take you a little longer to get through. Regular ticket prices are $23.00, making this average out to 0.74 minutes per dollar (minutes of entertainment received per dollar spent). This price is comparable with other haunts on the same scale.
During our visit, we noted little entertainment outside of the main haunt itself. We did use the speed pass line, and because of that we could have missed some of what was offered. The speed pass line bypasses everything, including any queue actors and the concession stand. Offering some type of entertainment outside of the building could help in this category. With this haunt being themed for horror movies, having a large outdoor screen showing movie clips would have been amazing, if possible.
---
View Full Score Sheet
---
Pics We Took From Our Visit:
---
---
Guest ReviewsGuest Average: 9.45 out of 10
Emily Stiltner – 9.45/10 – October 30, 2021All in all a great experience! Very inclusive in offering other alternatives to crawling! Great …show more scare actors and good use of personalized dialogue! We had a group of 6 and everyone loved it! It was worth every penny!
Join ourspookyadventures!
We visit Halloween haunted attractions year-round! Follow us for haunted house walkthrough videos, behind the scenes footage, and more!