Hayride Of Horror – Full Review
Hayride Of Horror is a Haunted Attraction located in Lockport, IL.
199 East Woods Drive, Lockport, IL 60441View All Details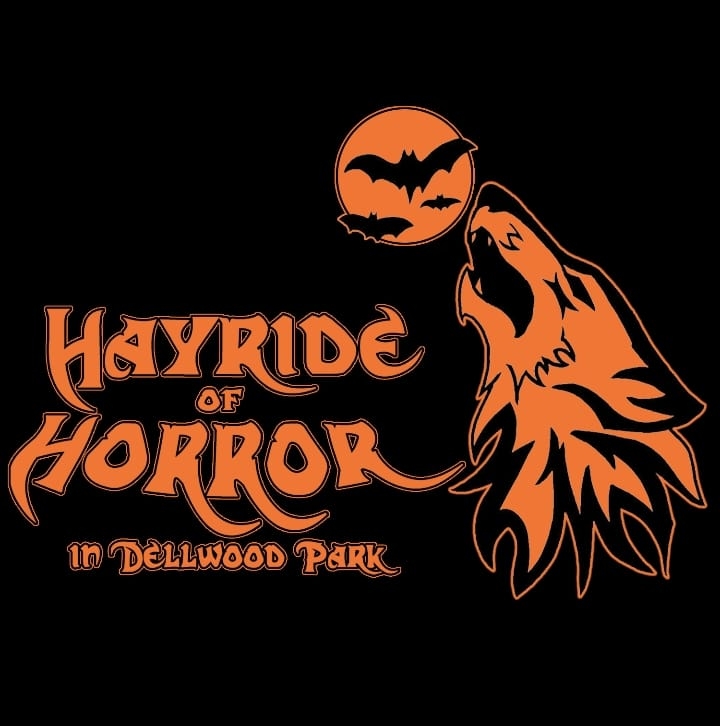 Features:

Free Parking, Restrooms/Porta Potties On-Site, Food/Concessions, Optional Games/Midway, "Old-School" (Low Tech), Family Friendly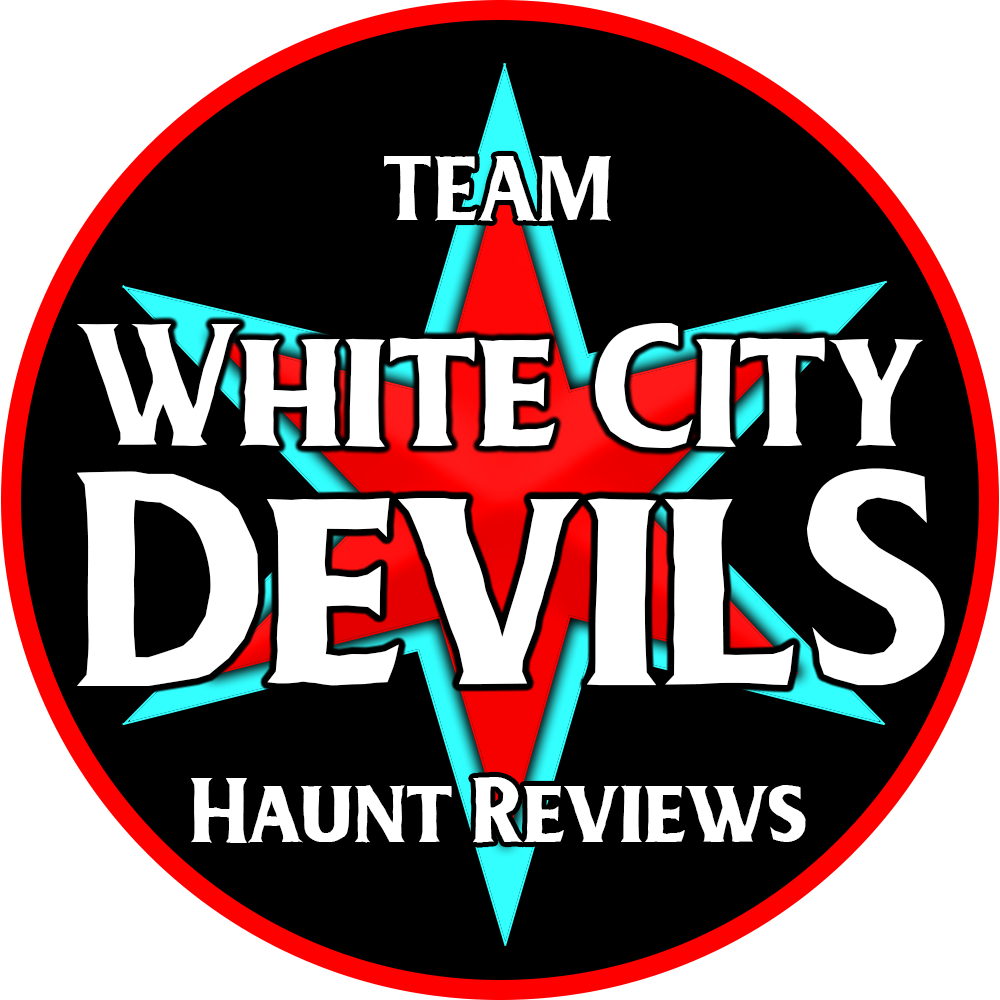 This attraction was reviewed on October 20, 2023 by Team White City Devils.
---
About Our Reviews and Rating System
---
Final Score: 8.34
Final Scores – By Category

Final Scores – By Attraction

Summary:
Most hayrides take place at pumpkin patches with farms, kiddy rides, and petting zoos and tend to be more on the family-oriented end of the spectrum. Hayride of Horror/ Curse of the Bayou adds tons of spookiness with a family-friendly style, bringing a unique attraction into the Chicagoland area. What is so enjoyable about this show is seeing the next generation of haunters and guests getting involved and enjoying an attraction. We will break this review into both attractions when needed, as guests have the choice of buying one or both attractions. FYI, we recommend checking out both!
---
Cast Score: 8.55
Cast Scores – By Question

Cast Scores – By Attraction

Cast Review:
We would like to note that most actors here are youthful, and their energy is unlimited, which works in their favor for being so tiny and energetic.
Hayride of Horror:
The hayride is set up with decent space between the scenes to give the actors enough room to interact without bumping into each other. The actors played out their scenes and approached the wagon to throw insults or climb on to interact. The wagon was a perfect way for the actors to have full access to reach everyone around or even have two actors focusing on each side so no one would feel left out.
A few notable actors with their respective scenes were the infamous Michael Myers and Jason Voorhees. The actors crept up and climbed up into the wagon and preyed on the screaming customers. Even with no dialogue, they managed to get a huge reaction.
Curse of the Bayou:
Walking through the trail, we saw some interesting characters that were verbally interactive, while others were completely silent. Both sets of characters worked efficiently in their respective scenes.
The Voodoo King greeted us before entering the maze that would test our hearts for the perfect sacrifice. Ultimately, we were not pure-hearted when we approached who we assumed to be the Queen. After realizing we were worthless, she made us prove our worth by performing for her, and I was unfortunately dressed for the occasion in a black and white striped coat. We did a poor job and were dismissed from poorly done duties.
In the mazes, we saw plenty of actors that crept around above us in safely placed sections. Blending in with the color of the walls, these creepy crawly beings could follow us as we turned around the corners. There were also mannequins dressed in robes in the maze that created a creepy environment, and even creepier when we noticed one of them following us.
Overall, we loved that the actors did an excellent job keeping the dialogue going and improvising as we bantered back and forth with them. Never again will I wear my black and white striped jacket here!
---
Costuming Score: 8.11
Costuming Scores – By Question

Costuming Scores – By Attraction

Costuming Review:
In general, the actors wore creative outfits that were not store-bought, and if they were, they altered to blend in with the scenes. The makeup done was airbrush quality, which created a more realistic look. Due to the chilly weather that night, it was great to see that everyone had proper clothing that did not interfere with the costumes.
Hayride of Horror:
An example of some store-bought costume pieces would be the Michael Myers and Jason Voorhees masks, which are iconic and significant pieces. Paired with the proper clothing, the character is completely realistic. We found one of the Jasons to have a very funny shirt that said, "This is my camp counselor shirt," which was quirky and funny.
In another scene, we were shown a maypole with three girls in matching white dresses. Though a simple costume choice, the reference to Midsommar was efficiently executed.
Curse of the Bayou:
In this part of the attraction, most costumes had a unisoned look as they blended in the dark, like the crawlers dressed in all-black outfits. This helped them to move around undetected efficiently. There were also some actors dressed as bushes to conceal themselves in the natural outdoors.
The Voodoo King was dressed as a typical voodoo priest straight from New Orleans, dressed in a not-so-white dress shirt and black pants and wearing a hat decorated with bones from what could be past sacrifice victims. The makeup on his face confirmed his love for bones, as it was a highly detailed skull painting.
Overall, everyone did an excellent job embracing their roles and displaying their detailed makeup, which created a profound sense of belief.
---
Customer Service Score: 9.46
Customer Service Scores – By Question

Customer Service Scores – By Attraction

Customer Service Review:
Signs were easy to spot while driving on the main road directing towards Dellwood Park. Plenty of parking on the grass was found with the help of parking attendants. More signs guided customers toward the ticket booth for will-call and in-person ticket purchasing. The haunt's social media presence was extremely helpful for weather shutdowns, which has happened a few times this season. The staff were also friendly and guided the crowds to their designated spots.
With Curse of the Bayou being held on a trail outdoors, there were multiple visible signs with audio about the uneven ground that needed to be taken with caution. While there's little the park can do about changing its environment, giving fair warning allowed customers to decide if they are physically able to walk through without issues.
---
Immersion Score: 8.16
Immersion Scores – By Question

Immersion Scores – By Attraction

Immersion Review:
After visiting the ticket booth, guests are guided to their proper queue. The actors roamed around, getting in the same line and interacting with the customers. While waiting in line, a flow artist performed at a distance with many bright colors.
Hayride of Horror was on a wagon that was driver-controlled. The group was moved at a steady speed, which prevented any conga lines and helped the actors have a timely interaction before getting to the next scene.
While there wasn't a storyline to Hayride of Horror, Curse of the Bayou did have a stable objective, with the Voodoo King testing everyone to see if anyone was pure-hearted. The costumes and characters put the theme in place.
After the attraction, there were a few food trucks and small accessory vendors. A sign was posted for a coffin ride that we did not dare to take part in.
---
Special FX Score: 7.93
Special FX Scores – By Question

Special FX Scores – By Attraction

Special FX Review:
Both attractions had an old-school, actor-driven approach versus a high-tech attraction. Everything was visibly hand-built.
Hayride of Horror:
Ambient music played in the front of the hayride. Though it wasn't loud, the customers' screams and actor dialogue overlapped any music played. In between scenes, the quietness created an eerie vibe.
Lights were used efficiently on the dark trail. The buildings were lit with various colored lights to give them all a distinctive look. One building showed a red light on top as if it was on fire. The tunnel where the Biohazards vs. The Undertakers fight took place was colorful and UV painted to give it a radioactive look. Further along, a paper carrier can be seen with the setting having a large panel with a projector displaying newspaper paper clippings.
One of the greatest props used was a hybrid actor-driven scarestand that didn't move until the perfect moment, tricking customers into thinking it was simply a motionless prop.
Just a quick note about the night we attended: the natural fog was an excellent addition to the attraction!
Curse of the Bayou:
Throughout the mazes, some disorienting lights did an excellent job confusing us as to which way the exit was. The dark walls proved not to be warm and inviting. Given that the trail was hand-built and set up, it was efficiently creepy with how dark the mazes are and how the actors maneuver themselves while the lights disorient.
There weren't any background sounds, which then added to the creepiness. Many actors played into this and crept into the darkness while coming from the side, above, or behind efficiently.
Some sets were unique in how they were placed on the trail. The car at the beginning was somewhat confusing until we saw that sliding through the front seats was the actual route. At the end, the makeshift cabin had a peculiar exit.
---
Scare Factor Score: 7.84
Scare Factor Scores – By Question

Scare Factor Scores – By Attraction

Scare Factor Review:
Hayride of Horror:
Given that everyone is on the wagon, the actors did an excellent job distributing scares throughout the group. A few times, some actors ran up on both sides undetected and hit the wagon with props, and once had an active chainsaw trying to cut through. The actors also climbed over and balanced themselves to overlook everyone.
As mentioned above, there was a humongous prop that was run by an actor but did not move. Even the customers questioned if it was just a motionless prop. The screams heard once it moved were priceless!
Curse of the Bayou:
As far as scares go, the scare factor was heavier on this side. In the dark mazes, we did get a ton of jump scares from actors in dark corners that were not visible to us. The uneven, muddy ground and disorienting lights helped distract us while the actors attacked from different angles.
After having met the Queen of the Bayou and being dismissed by her, we fended for ourselves in a hidden makeshift cabin. Thinking we were safe and given the way out, we roamed outside to safety until the Queen's zombie pets caught us. You would think they would make some sort of noise walking on the autumn leaves on the ground, but little did we know how stealthy they can be!
We know this attraction is meant to be more family-friendly, but this didn't stop the fact that the scares were all around proper for children and extreme enough for adults. This was overall fun and entertaining, and we can't wait to see what next year's season will be like!
---
Entertainment & Value Score: 8.69
E&V Scores – By Question

E&V Scores – By Attraction

E&V Review:
We clocked our walkthrough time for both attractions at 35 minutes. Hayride of Horror ran 18 minutes, and Curse of the Bayou ran 17 minutes. General admission for one of the two attractions is $15, and there is a combo price for both attractions that is $25. Based on the combo price and the 30-minute walkthrough, our Minute Per Dollar value is 1.4, which is relatively high for this season. Also, we should note that the price stayed the same from the last time we attended back in 2021.
Considering the entertainment provided before, during, and after the attraction, this was well worth the money. If your budget allows, we recommend upgrading to the speed pass, which is $35 and cuts the wait time significantly.
Overall, Hayride of Horror is a wonderful time that we recommend as family-friendly while still being scary enough for adults. We hope to see this attraction in the future and their growth as well.
---
View Full Score Sheet
---
Pics We Took From Our Visit:
---
Promo Images:
Click to Enlarge
---
Have you visited this attraction?
Join ourspookyadventures!
We visit Halloween haunted attractions year-round! Follow us for haunted house walkthrough videos, behind the scenes footage, and more!