Hells Dungeon – Full Review
Hells Dungeon is a Haunted Attraction located in Dayton, OH.
3866 Linden Ave, Dayton, OH 45432View All Details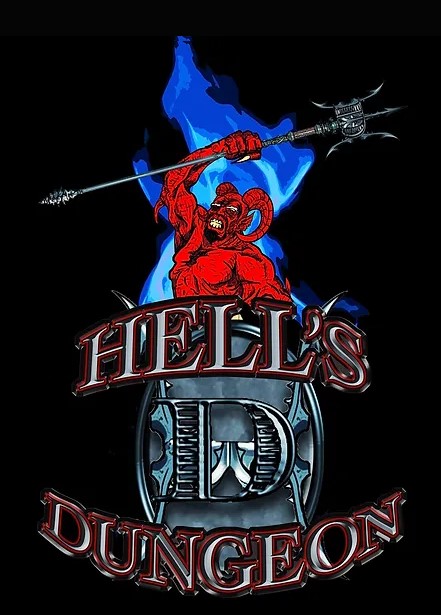 Features:

Free Parking, Restrooms/Porta Potties On-Site, Food/Concessions, Gift Shop/Souvenirs, You will NOT be touched, Original Characters, Indoor Waiting Line, All-Indoor Attraction, Family Friendly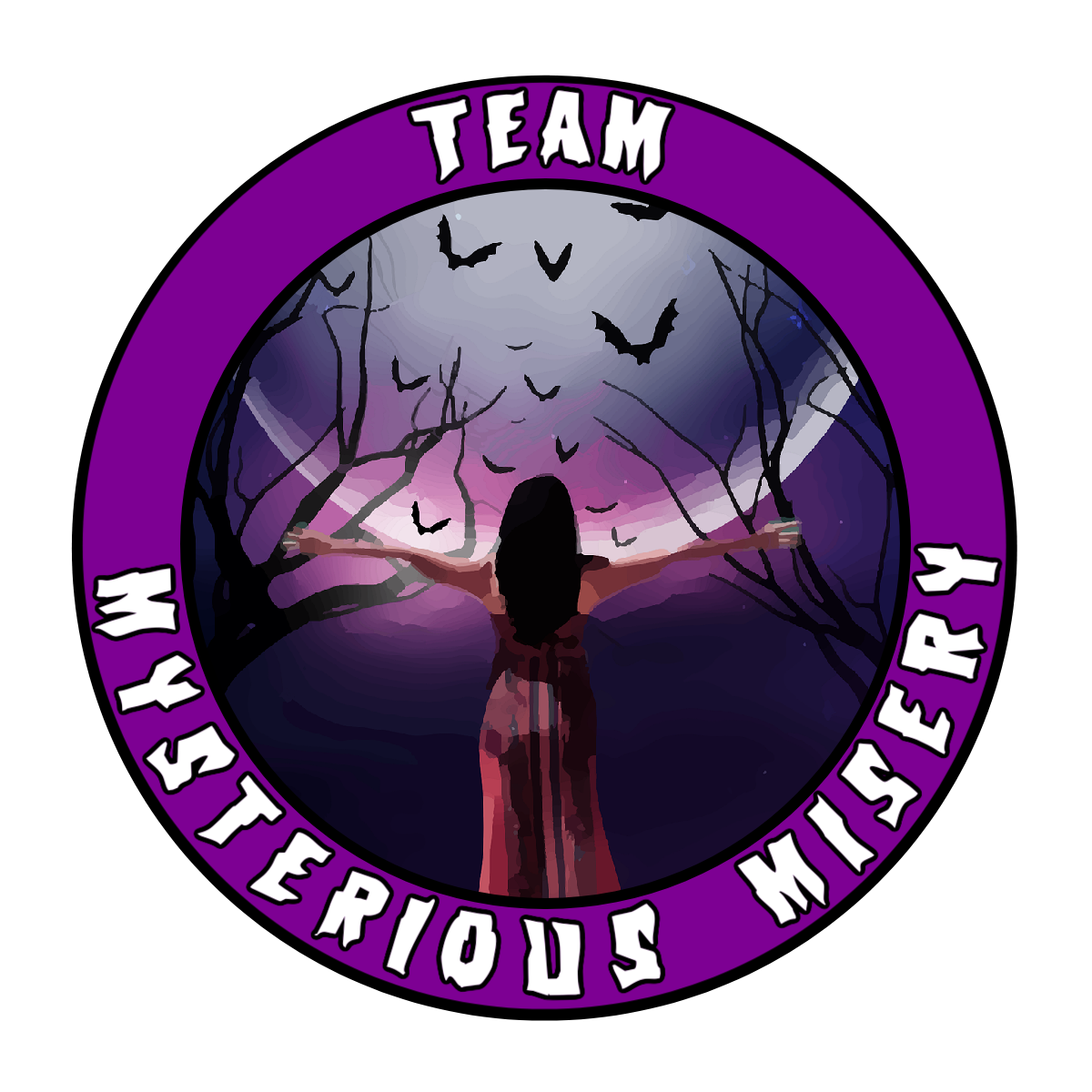 This attraction was reviewed on October 17, 2020 by Team Mysterious Misery.
How Do We Get These Scores?

Final Score:

7.16
How Did We Get This Score?

Summary:
We made our journey from Columbus to 3866 Linden Ave in Dayton, Ohio in just over an hour. Not sure of what we were getting ourselves into, we had reached Hell's Dungeon.
Hell's Dungeon has opened for its first year in 2020. They decided to go all-in during a pandemic and make the best of it. Leading the charge is a passionate owner, Fred Hearn. The community that has rallied around his idea of making a great haunt family execute his visions and dreams for this haunt has been brought to life. With an eager cast combined with storytelling and effects that you usually don't see in a first-year haunt, this attraction is unique in its own right.
---
Cast: 7
How Did We Get This Score?

Hell's Dungeon is a first-year haunt, so we were a little apprehensive about what to expect from the cast. Let us just say, we were impressed. Hell's Dungeon started their first weekend with thirty actors and quickly realized that was not sufficient. On the night we went, they had raised it to forty-five people who had no idea what the hell they had gotten themselves into. This was a good move because as we walked through it felt like there were enough cast to cover the scenes. Some of the transition areas could have been filled and when characters covered a large area there could be a dead space here and there. This is their first year and they can only grow from here.
Many of the cast members came with little experience but it was hard to tell. They did a surprising job of making each character believable. To help them become more convincing, they moved about and interacted with different members of our group as well as each other and their scenes. With COVID and protocols to maintain social distancing, the interaction can be hard but they didn't let that affect them. Another thing they did to make their characters believable was the ability to move past 'Boo' and 'Woo, I got ya.' Many of the cast members were able to hold conversations with me without breaking character. There would be times I would joke back to them and not missing any beat they had an answer.
In Hell's Dungeon, you will see some fan favorites, but you will also see each area present its own unique goodies of an oddity. One of the cast favorites that stood out to us was Rufus. He sets the tone for the whole haunt and does it well with his conviction. If you are lucky, he will give you a pet name, one of ours was 'Crotchgobblin.'
Then we came across that fast-talking hustler named Beetlejuice who needed a favor. It was pure nostalgia as he talked liked there was a fire somewhere. We came across a bearded lady who was very witty and on her toes. Then there was Alyssa who could walk a whole hallway while doing a backbend. I thought to myself, what in the Sam hell type of contortionist is this coming at me?
---
Costuming: 7.36
How Did We Get This Score?

At Hell's Dungeon, you will find traditional favorites like Beetlejuice and clowns. You will also get to see many of Rufus' rejects and some of them are unique. Masks are used in this haunt. Most of them fit their cast members very well which makes the characters more believable. We also appreciate the time that is used to paint under areas of the masks that may show or make it look like it's not fitting as well.
Even with COVID protocols, I could see the details in the makeup behind face shields that the cast was using. Some of the makeup was very detailed and a nice piece of artwork to see. Most of that is due to the 4 to 5 makeup artists who create these fantastic creatures on each haunt night. In the offseason, some characters can be enhanced but overall, most are solid characters. They all fit with their scenes very well making them more believable. I did not once see a witch in a clown area or anything of that nonsense.
Some of the unique characters had costumes that really stuck out to me. One example is again, Rufus. He is an amazing character, and the haunt team has done an amazing job with his overall look. Another one was Bubbles who I met in the queue line. Clowns can get overrated quickly and lose the creepy. Not Bubbles, he had creepy, drink out of this head nailed down.
---
Customer Service: 7.93
How Did We Get This Score?

Hell's Dungeon is located BEHIND a popular strip mall. We plugged the address from the website into our GPS and we had no problems finding the strip mall. Once you get there make sure you go behind it to find your location. You will see Billboards along your journey on the sides of the freeways and know you are headed the right way. Parking is free and plentiful. The parking lot can be dark so just be safe and aware of your surroundings.
There are stairs to get down inside the building, but they also have ramps, etc. This haunt is 100% handicap accessible. This is a bonus if you have a friend that may have a mobility issue but wants to get their scare on also. Hell's Dungeon met all safety regulations and codes from fire marshals and inspectors. They also have a very detailed COVID plan which has been approved by the health inspector. Some of it you will find on their website.
All the staff members you will encounter that are not acting are super helpful and very friendly. Miranda and Kenny were great on our night at the haunt and I appreciate them. There is security and EMT on staff in case an emergency may arise. One of the things I learned about is Ally and her story. The haunt has embraced her and her illness and has championed to help the family. They have paper skulls, and you can donate and write your name on a paper skull and the money goes to Ally and her family to help with her needs.
You can find tickets and other information online at their website at www.survivehellsdungeon.com or on their Facebook page.
---
Atmosphere: 6.7
How Did We Get This Score?

When you get behind the strip mall, there you will find parking as mentioned above. You will notice a zombie car with lights ready for you to take your Instagram worthy shot (do not forget to #hellsdungeon). Then you will reach the COVID tent with waivers, masks, hand sanitizers, and other items to comply with their COVID protocol.
After you enter the building and make your way down the stairs, then it becomes more obvious that you are at a haunted house. As you wait in the queue line you will see the artwork on the walls. Most of the artwork was done by the cast. There are some cool pieces. While we waited, we encountered Bubbles and all kinds of creepy clown fun. They have different characters who wander about giving you a glimpse of what you're waiting for inside.
---
Special Effects:

7.09
How Did We Get This Score?

Hell's Dungeon is comprised of three main areas and they are the deep backwoods bayou, maniacal asylum, and a traveling carnival with Dark Vision 3D. Each of these areas has scenes that fit the overall narrative of that section. Scenes were detailed enough that you could clearly make out what kind of scene you were in. There were sounds used in appropriate areas that gave it the extra creepy factor. The majority of the time, they could maintain areas of disbelief.
With this being a first-year haunt, they came out of the gate swinging with some special effects. They have included a vortex tunnel and a laser swamp which you may have seen at other haunts, but many first years do not include these kinds of things. In one area, you will learn a new song "Oh Jackie Boy". As you sing this it will activate an item that has all the lights and smoke and gigantics of something glorious.
One small detail that caught my eye, but I found disturbing was the pie. A character asked me if I wanted pie and pointed to it on the table and it had a face of a human. For that moment I was totally weirded out by the look of it. I can recall two times that I was asked to put my hand on a table that I immediately regretted. One time I was shocked and another I quietly prayed to the spirits to let this clown not send this hammer down on my hand. Let us not forget all the fluorescent paint and 3D acid trip they send you down to play games with the most delightful clowns (insert scars am). Along your journey, some of the small details and effects at Hell's Dungeon will be just as good as some of the bigger ones.
---
Theme:

N/A
How Did We Get This Score?

Hell's Dungeon had the themed areas as mentioned above and we did not notice a blanket theme.
---
Scare Factor:

7.01
How Did We Get This Score?

We enjoyed our time at Hell's Dungeon. It's not very often that we get to visit a first-year haunt. This first-year haunt was not a fly by night operation with "boos" and "oh look over here". They have done their research and came prepared to bring you a night of scares, thrills, and entertainment.
It contained a scare for everyone in our group of four. It was all fun and games until we got shocked back into reality. When you least expect it, Jackie Boy comes from nowhere to provide fear. The pure fear as you watch a clown take a hammer and go on either side of your hands; secretly praying that he misses all your extremities and hope this does not become a freak accident. Characters like to follow you, verbally interact with you and scare you.
Hell's Dungeon has a good ending with clowns and 3D tricks for your journey home. The timing was good at this haunt as a self-guided tour. This allowed your group to experience the scares instead of seeing them beforehand. The special effects, storytelling, and an eager cast create an evening of thrills and entertainment.
---
Entertainment & Value:

7.11
How Did We Get This Score?

General Admission at Hell's Dungeon is $23.00 per ticket. On the night we attended it took our self-guided group 24 minutes to get through the haunt. Now, this could change for your group depending on if you walk, run, or fall a lot from being scared during this haunted attraction. With the general admission price, that puts their minutes per dollar at 1.04 which is a bit below average. This ticket price is also a bit steep for a first-year haunted attraction.
If your patience is not your friend and you want do not want to wait in the General Admission line, then there is a Fast Pass option. It is $33.00 per person. You can buy the tickets in person at the haunt or you can buy them online ahead of time.
Hell's Dungeon also offers a photo op outside and then another one inside and you can buy your picture at the end. They have a concession stand, merch for sale, and a pop-up shop. They have lots to do to help keep you entertained.
"If you're afraid of hell, wait until you see what lies beneath hell."
---
How Did We Get These Scores

Promo Images:
Click to Enlarge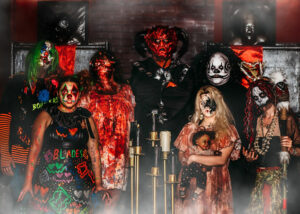 ---
Guest ReviewsGuest Average: 9.67 out of 10
Haint jampson – 10/10 – October 22, 2022This haunt good. I like clown actor scarey! There bendy contortion girl! Wow! Just cant say how …show more good!! Also! Wheelchair acesible. Check it out 100%
kara – 10/10 – September 24, 2022i love it here all the actors are amazing and kind. the effects are so awesome too. I got scared so …show more many times
Emmq – 10/10 – October 1, 2021Love this haunt I've seen it grown to amazing haunt it is and it keeps climbing
---
Past Awards
---
2022 Awards
Assault Robot (Given by: Team Enchanted Seance)
Bubblez (Given by: Team Enchanted Seance)
---