Hells Dungeon – Full Review
Hells Dungeon is a Haunted Attraction located in Dayton, OH.
3866 Linden Ave, Dayton, OH 45432View All Details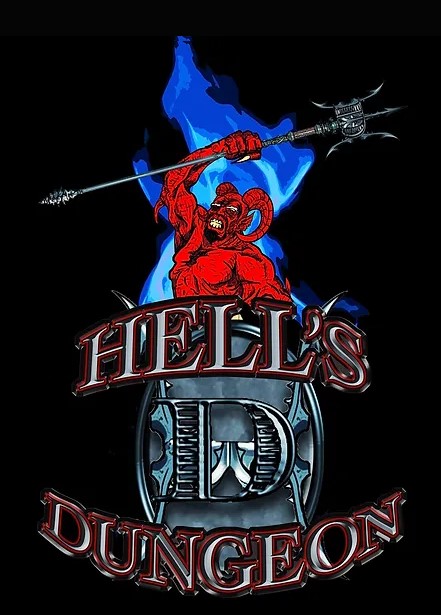 Features:

Free Parking, Restrooms/Porta Potties On-Site, Food/Concessions, Gift Shop/Souvenirs, You will NOT be touched, Original Characters, Indoor Waiting Line, All-Indoor Attraction, Family Friendly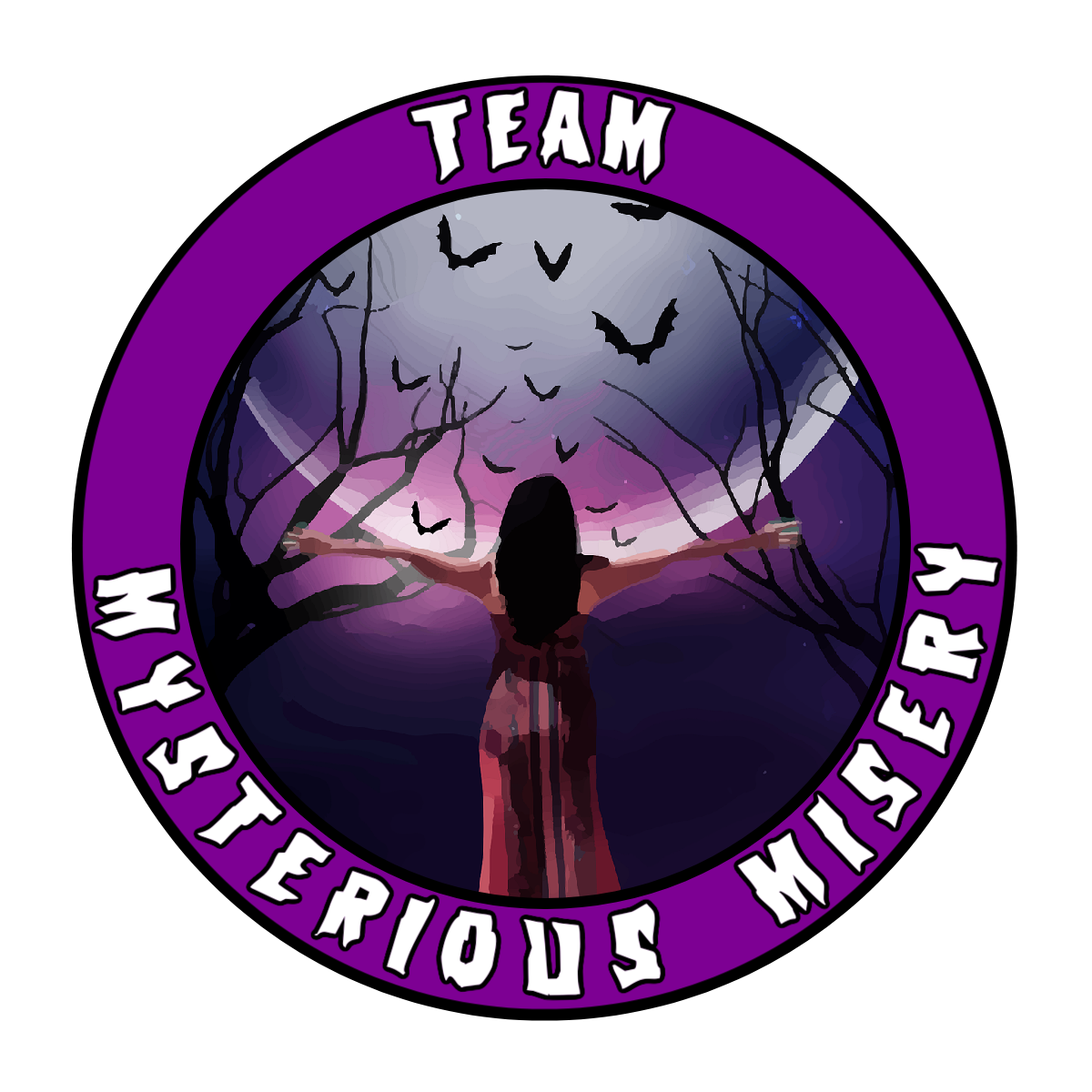 This attraction was reviewed on October 1, 2021 by Team Mysterious Misery.
How Do We Get These Scores?

Final Score:

7.34
How Did We Get This Score?

Summary:
Going through some transformations in the off-season and backed with a hellacious cast, Hell's Dungeon is back for its second year. Fred and his team have added another 11,000 square feet to the haunt, making it a total of 27,000 square feet of a scary good time. We made our journey from Columbus to Dayton, Ohio in just over an hour. If you are in the Columbus or surrounding areas, don't be afraid to take a trip over to see what owner Fred Hearn and his team have up their sleeves.
---
Cast: 7.24
How Did We Get This Score?

On an average night at Hell's Dungeon, you will come face to face with approximately 55 horror-filled actors who are eager to meet their next victims. Many of the cast members are in their second year at Hell's Dungeon and 85% of them are under the age of 20. Do not let their young age fool you as they are out to haunt you and make you cry all the way to mommy. We did appreciate this cast and their ability to move between their consecutive spaces, which reduced the number of dead spaces this year.
Each actor worked hard in making their character believable. To help them be convincing, they moved about and interacted with different members in our group – as well as each other and their scenes. One of our favorite things about this young cast is their ability to be interactive with the groups. Some can go rogue and have unscripted conversations with you and never break character. At one point, in the Firewood section, I thought to myself, I have never been complimented so much in my life. They told me things like, 'You smell delicious' and 'You look amazing (enough to eat).' They make you get involved by offering interactive games and props that you have to be part of to move forward in the haunt. We enjoyed the ring toss and, of course, having our fingernails checked.
Some actors that stood out to us this year included our guide, Raven; she helped lead us to a certain part of the haunt and then left us (how rude!! jk). The ability to not say one word but tell me everything is amazing.
While in the queue line, do not miss Lucifer (Cody Storm). He is a magician that is serving up all the devil's tricks for your soul while you wait. He is great at interacting with the guest and making the wait go by faster.
We cannot forget that fast-talking hustler named Beetlejuice. He was selling us graves so they knew where to put us when we didn't make it out. Mr. Gilbert is a great Beetlejuice impersonator. It will bring back all the feels of childhood.
Finally, there is Bubbles the Clown. It is easy to see why he is a crowd favorite. His witty sense of humor and his one-liners are on point. He is one that will surprise you and be in places you at least expected.
---
Costuming: 7.65
How Did We Get This Score?

Rufus and his rejects don't come pre-loaded with devilish looks; it takes five makeup artists nightly. They also have a new makeup manager and stepped up their costuming game this year. They took out some of the masks and added more makeup and prosthetics to actors, which enhances the characters' ability to be more believable. It is nice to see the talent and detailed artwork on the actors. Some masks are still utilized at this haunt. We appreciate the well-fitting ones with black-out details underneath.
Costuming went well with their respective scenes, and we didn't come across anyone that didn't seem to belong. Costumes fit well to their cast member and helped create a complete character. Some of the costumes are basic but do well in their area, while others are elaborate and make the characters stand out.
Some of the unique characters had costumes that really stuck out to me. One example is Blaze the Clown and Skittles her horse. This duo is a great example of costuming done correctly and enhancing the scene. We appreciate the upgrade that Rufus got as he is the one who sets the scene for the whole haunt. In addition, this year we meet Baby who was the creepiest hillbilly daughter you will find deep in the woods.
---
Customer Service: 7.94
How Did We Get This Score?

This is where I am going to take the opportunity to shout out all the front-of-the-house workers for everything they do to keep Hell's Dungeon running nightly. This is a large group from security, concessions, tickets and so much more. We were greeted by each, and they are always willing to be helpful and answer all the questions.
You can easily find all the information you need to plan your night online at their website or on their Facebook page. The address from the website will get you close; it will lead you into a popular strip mall. The haunt is BEHIND the strip mall. We appreciate the truck out front that was all lit up with a sign providing directions to the patrons. The additional advertisement was nice to see this year also; we noticed more billboards on the roads on our way to the haunt. Parking is free and plentiful, but the area can be dark.
This haunt is ADA compliant, so bring everyone out for a good scare! This haunt continues to meet all safety regulations and codes from fire marshals and inspectors. They have plans in place for many things that come up at haunts. We are looking forward to the addition of Dungeons Diner to come next haunt season.
This haunt continues to be a leader in their community. They continue to support Ally and her story. The haunt has embraced her and her illness and has championed to help the family. They also volunteer time in the off-season for other community projects or be of assistance when needed.
---
Atmosphere: 6.7
How Did We Get This Score?

When you first pull up to the address, you will think it is a standard strip mall. You will pull behind where the Eastown Bingo Hall will be lit. You will reach the dark parking lot. You will then see a tent with COVID information, masks (medical masks, not Halloween masks, silly), and hand sanitizer. You will then reach the Coffin Ride; yes, you can take a ride in a coffin (which is new this year)! This is when things start to feel like you are at a haunted attraction. You will go through security and down the stairs where you never know what you will be greeted with. When you get to the queue line there is music and lights and, of course, the haunted tea party. In the queue line, you will meet many of Rufus' rejects who roam about to keep your wait interesting. Those rejects help give you information about what you may experience inside the attraction as well.
---
Special Effects:

7.2
How Did We Get This Score?

Shoutout to Shawn who is the Prop Master at Hell's Dungeon. He and his team work hard on providing new technology for the haunt and make sure everything is up and running on a nightly basis. This is no easy task for a 27,000 square foot haunt that provides three distinct areas: deep backwoods bayou, maniacal asylum, and a traveling carnival with Dark Vision 3D.
Each section has its own unique story to tell. You will be immersed in each section with greatly detailed scenes, and it will be obvious when you travel from one main area to the next. There are no muddled areas in this haunt. There were sounds in some areas and smells in others that were all great enhancements to the scenes.
Rufus' scene got a major upgrade this year and it was much welcomed as he sets the standard for the haunt. This year the haunt added a large special effect of the Hellevator. Let me tell you, friends, just hold on tight. Some of the larger special effects included the vortex tunnel, laser swamp, two larger-than-life props that sent many running, and we can't forget what the clowns call the four twenty room.
This haunt also does well at smaller special effects. Some of the ones that enhance the scenes are when you are asked to have your fingernails checked and you get a jolting surprise, the magic windows that make you a witness to murderous acts, and the fluorescent paint which brings out the best in Blaze and Skittles. Props are well placed so that actors can get to them in a timely fashion and use them to bring horrifying delight to your night.
---
Theme:

N/A
How Did We Get This Score?

There is no overall lying theme at Hell's Dungeon. However, there are three distinct areas: deep backwoods bayou, maniacal asylum, and a traveling carnival with Dark Vision 3D.
---
Scare Factor:

7.25
How Did We Get This Score?

We were excited to see the additions and transformations that Hell's Dungeon went through in the off-season. This being only its second season in operation, it has extreme plans to keep growing and expanding. Whether you went last year or will be a newbie for this year, you will enjoy all that Hell's Dungeon has to offer. This is a self-guided tour and they have done well with the timing, offering your group a unique experience, and not letting you see the scares before they happen to your group. There's nothing like being hustled by Beetlejuice on a night out. Enjoy a scary tea party before you enter the Dungeon. You will enjoy all the moments of the feeling like bridges collapsing, the motion sickness as you make your way through a tunnel, and the very real interactions with the creatures that look like they belong in a wrong turn movie. All the pieces together make this haunt a night of thrills, entertainment, and, of course, people who give up and need out.
---
Entertainment & Value:

7.35
How Did We Get This Score?

On the night we decided to go to a Dungeon of Hell and see if we could make it out; it took our self-guided group 21 minutes to get through the haunt. Now, this could change for your group depending on if you walk, run, or fall down a lot from being scared during this haunted attraction. General Admission at Hell's Dungeon is $24.00 per ticket. This gives Hell's Dungeon 0.22 minutes of haunting delight for every dollar you spend.
If your patience is not your friend, and you want do not want to wait in the General Admission line, then there is a Fast Pass option. It is $34.00 per person. You can buy the tickets in person at the haunt, or you can buy them online ahead of time. There are also multiple discounts that are offered for this haunt.
Hell's Dungeon also has an additional thing for you to enjoy during your experience. They have a photo opportunity at the beginning before the queue line and you have the option to purchase the photos for $10.00 at the end of the haunt. They have a concession stand, merch for sale, and a pop-up shop. New this year is the coffin rides outside of the haunt. One person is $5.00, two people are $7.00 and three are $10.00. It is a simulation and comes with a death certificate.
---
How Did We Get These Scores

Promo Images:
Click to Enlarge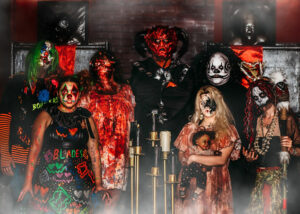 ---
Guest ReviewsGuest Average: 8.6 out of 10
Haint jampson – 10/10 – October 22, 2022This haunt good. I like clown actor scarey! There bendy contortion girl! Wow! Just cant say how …show more good!! Also! Wheelchair acesible. Check it out 100%
kara – 10/10 – September 24, 2022i love it here all the actors are amazing and kind. the effects are so awesome too. I got scared so …show more many times
Emmq – 10/10 – October 1, 2021Love this haunt I've seen it grown to amazing haunt it is and it keeps climbing
---
Past Awards
---
2022 Awards
Assault Robot (Given by: Team Enchanted Seance)
Bubblez (Given by: Team Enchanted Seance)
---