Hellscream Haunted House – Full Review
Hellscream Haunted House is a Haunted Attraction located in Colorado Springs, CO.
3021 N Hancock Avenue, Colorado Springs, CO 80907View All Details

Features:

Free Parking, Restrooms/Porta Potties On-Site, Gift Shop/Souvenirs, Original Characters, Uncovered Outdoor Waiting Line, All-Indoor Attraction

Most Recent Video from The Scare Factor:
(Scroll for Scores and Written Review)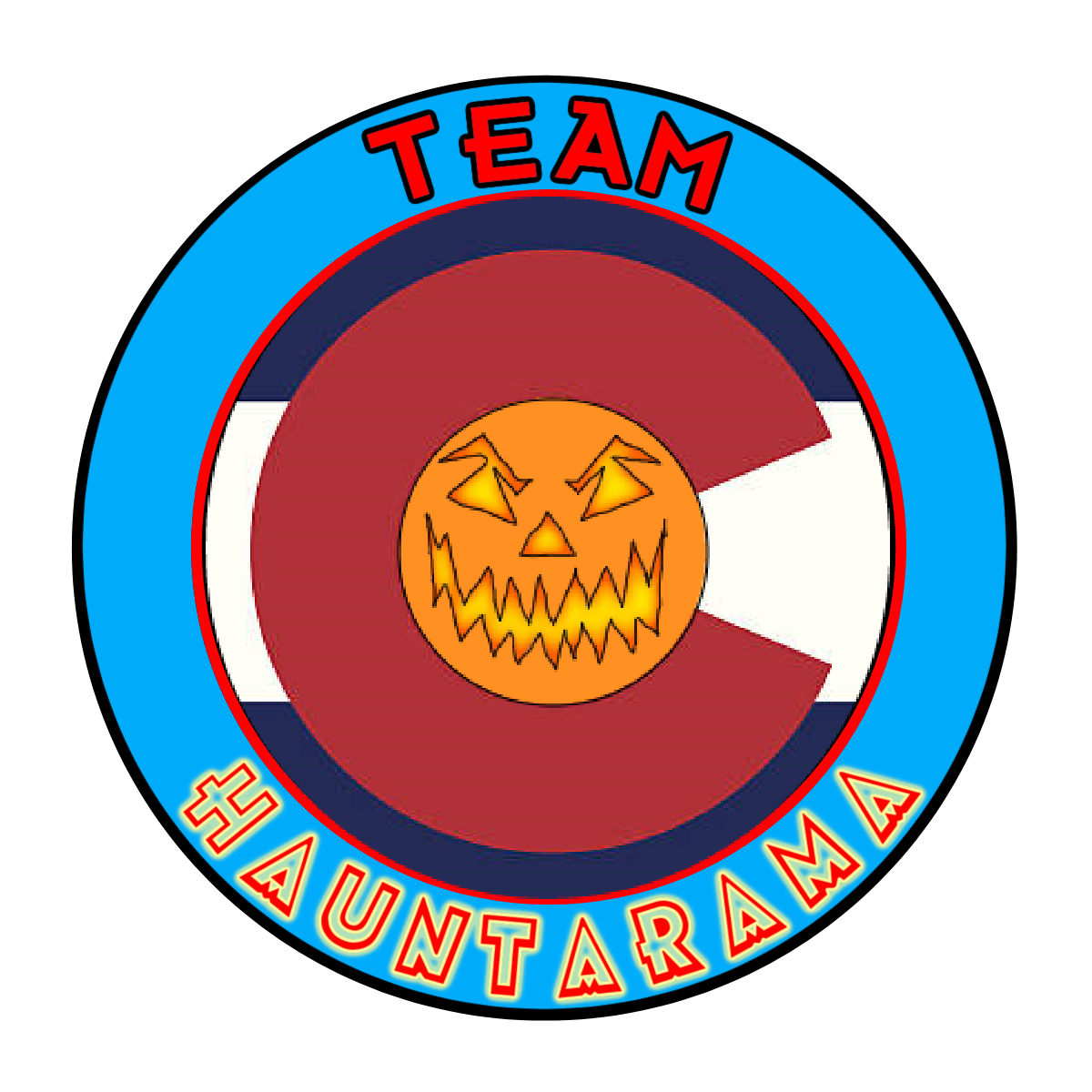 This attraction was reviewed on October 7, 2022 by Team Hauntarama.
---
About Our Reviews and Rating System
---
Final Score: 9.26
Final Scores – By Category

Final Scores – By Attraction

Summary:
Having last been to Hellscream a few years ago, we knew we were in for a treat, as the haunt had undergone a few changes. But despite that knowledge, we weren't prepared for the powerhouse production that was put on by the crew. Hellscream has always been a great haunt, but this year's experience was truly something to behold. In addition to proving itself as one of Colorado's (if not the nation's) best haunts, Hellscream doesn't break the bank, coming in at almost double the minute-to-dollar value as other similar haunts, and that's without accounting for the additional savings for haunt goers who purchase the combo pack, consisting of a ticket to Hellscream and one to its sister attraction in the Springs, Fear Complex (and make sure you check out that review too!).
Overall, Hellscream is one hell of a haunt that should not be missed!
---
Cast Score: 9.5
Cast Scores – By Question

Cast Scores – By Attraction

Cast Review:
Those who have been to Hellscream in the past will recognize some familiar faces who continued their errant ways. Whether stalking folks in the line with a wicked wit and shower of sparks, or masterfully improvising entire interactions with guests and other actors alike on the spot to make the experience utter madness, the Hellscream cast is altogether amazing!
Not only did the cast do a great job of fulfilling their roles, but there were more than enough of them to pack the place. The actors all gave great performances, but some shone through and continue to linger in our minds, including a certain feline friend with a sparkling personality, our faceless friends with the chilling "Shriek," or the fantastic fiend we've come to love, Jeremiah. Not to be forgotten on the list of memorable cast, of course, is the cracked-face man-doll who thoroughly sniffed me while I waited in line before he ran off giggling, disappearing into the haunt to hunt us throughout many of its corridors. That quartet was especially effective and hilarious when working in tandem, but all also worked amazingly well on their own. That is, of course, not to cast doubt on the rest of the actors, all of whom gave surprisingly high-energy performances while remaining true to their respective characters and settings, which provided the voltage needed to run at the level of intensity that is this season's Hellscream.
Notably, the cast at Hellscream (and at Fear Complex) are responsible for their own character creation and development, including doing their own makeup, all under the watchful eyes of the seasoned management and ownership teams that run both attractions. That seemed to give the actors some ownership of, and agency with, their characters, which further fuels the heart-pounding haunt. Overall, the cast at Hellscream was terrific–in multiple senses of the word.
---
Costuming Score: 9.43
Costuming Scores – By Question

Costuming Scores – By Attraction

Costuming Review:
Since the cast is responsible for each selecting their own costumes, a lot of the credit for the effectiveness of those costumes goes to the cast and their superb selections. We would be remiss, however, not to mention the management and ownership teams who supervise that development again. Not only did they provide great-looking costumes for much of the cast, they did a tremendous job working with the cast on perfecting their looks through make-up, prosthetics, masks, and other accessories that really brought the costumes home and right on target.
The costumes are as whimsical and unique as the cast. Whether donning an awesome mask, some understated shadows and trickles of blood, or a wicked set of dentures to accompany prosthetically-lengthened fingers, the make-up, masks, and overall costume design was fabulous!
---
Customer Service Score: 9.33
Customer Service Scores – By Question

Customer Service Scores – By Attraction

Customer Service Review:
Whether you're looking for kind, helpful staff offering useful information with a smile or you're looking to be harassed by costumed creatures sometimes carrying metal objects, you'd be hard-pressed to find better customer service than the fine folks at Hellscream.
The haunt itself posed no safety concerns other than being worried we'd accidentally step on an actor's hand while contorting on the ground before us. The website provides most of the information fans could want while planning a visit, and being near major intersections and in the city, is a breeze to find with the map app of your choice. Parking, on the other hand, still leaves a bit to be desired. Rather than parking along the street near the attraction, we were directed to park in the shared shop parking lot across the street from the haunt. It wasn't clear if there were designated spots for the haunt, and some of the lot and sidewalk between the lot and the haunt was a bit dark, though nothing seemed truly unsafe. It would be helpful to get some additional guidance, like signage or more real estate on the website about parking but, ultimately, it was certainly not the most sketchy parking situation in which we've found ourselves.
---
Immersion Score: 8.41
Immersion Scores – By Question

Immersion Scores – By Attraction

Immersion Review:
When we arrived, it didn't really look like we were at a haunt. There was a small lighted booth, which turned out to be the gift shop, visible from Hancock Avenue, but much of the enclosed queue line and ticket booth were notably dark. Although the night was young and we saw more queue actors emerge, the outside of the haunt remained significantly less lively than its interior. Knowing previous years' exterior engagement, this was a change that truly affected the score in the category, although it would have been lower without the superb cast coming to the rescue with great, hilarious crowd work.
Inside the haunt, however, was unforgettable. From the moment we walked through the front door and inside of the familiar first hallway, we lost ourselves to the haunt. After spending the first few minutes remembering some of the scenes and settings early in the attraction, we quickly found that sense of knowing had vanished due to the combination of changes made since we'd last visited and the outstanding acting that consumed our attention.
We cannot stress enough how the cast drove us to the brink by speed-crawling out at us, wedging themselves above to drop down at us heretofore hidden, tailing us surreptitiously (or not so much), remaining motionless until we leaned in to inspect the realistic-looking prop that then started moving, or the complete chaos that erupted all around us upon the shout of "olly-olly-oxen-free!" Even for practiced haunt goers like us, we were nearly overwhelmed by the havoc wrought by the fantastic cast, the cleverly designed sets, and the awesome audioscaping by the time we reached the exit. Despite the vibe outside the attraction being relatively tame, the experience inside of the haunt itself was something every haunt fan would consider themselves lucky to experience firsthand!
---
Special FX Score: 9.4
Special FX Scores – By Question

Special FX Scores – By Attraction

Special FX Review:
The special effects at Hellscream left little to be desired. Most of the props, animatronics, and set pieces are really cool and authentic looking, and most of the sets consisted of large, well-built, permanent structures that were strong enough to withstand being leapt from and beat on by the cast. Several things inside of the haunt either were authentic pieces gathered over the years or seamlessly appeared as such.
Other special effects spanned the range of experiences from visual, auditory, and physical, including many industry standards that were used in fun and unexpected ways. The animatronics were as well-timed as the scares coming from the cast, with the mechanical monsters often proving to be mere distractions for the cast to swoop in with a scare. Although we certainly wouldn't call this a low-tech haunt, the fright and delight relied less on special effects than it did on its amazing cast, but the special effects that were present were expertly done to achieve great things and heightened the already fierce fear-filling the walls.
---
Scare Factor Score: 9.3
Scare Factor Scores – By Question

Scare Factor Scores – By Attraction

Scare Factor Review:
It is truly a rare experience for us to reach the end of a haunt and feel that satisfaction of survival, hearts still pounding as relief bleeds in, but that's how it was at Hellscream. After spending the better part of 20 minutes being almost out of our heads with the profoundly powerful experience inside the haunt, we knew we were nearing an end when we felt the ambient air temperature drop but we also knew we weren't home free just yet.
Winding through the path, being almost lulled into a sense of calm as the actor delivers perfectly timed lines that spark progress, we were quickly brought back to the dark reality of wild, weapon-wielding beings waiting for our arrival. As mentioned a few times, the interior of the haunt provided no respite. Besides the occasional areas that allowed us to recharge before being again inundated with action, the entirety of the haunt brought relentless assaults on our senses, in all the best ways! Even a pink pig going for an innocent stroll was enough to elicit expletives.
The scares also came in all different varieties and regularly hit everyone in the group, ranging from small, contorted figures skittering quickly across the floor near our feet to hulking men with implements meant to part flesh from bone looming. Special effects, of course, played a role in providing some of the fright, but most of it was truly the complete chaos that exists in the place that barely gives you time to breathe before something or someone beckons next. This is absolutely a haunt to hit if you really want to challenge yourself!
---
Entertainment & Value Score: 9.14
E&V Scores – By Question

E&V Scores – By Attraction

E&V Review:
Coming in at exactly one dollar per minute, it's surprising that such a spectacle is delivered. Other haunts charging nearly twice as much haven't matched the intensity of the experience, so Hellscream earns high marks in this category. The haunt itself was almost tortuously entertaining though the vibe ended shortly after exiting due to the lack of activity on the haunt's exterior. Ultimately, that dispirited exterior might prove enough to keep this tremendous haunt from reaching the heights it could, but we've seen it in a much, much better state, so perhaps we simply arrived before the show got rolling. In years past, those darkened queue lines were packed with fans and crawling with creeps in costume while fire jugglers spun flames and a classic monster movie projected overhead. We hope to see that liveliness return again to Hellscream where it could help boon one of the state's and nation's top haunts. Whatever the case, between the experience and the amazing value, Hellscream is well worth a visit, if you think you can handle it!
---
View Full Score Sheet
---
Pics We Took From Our Visit:
---
Promo Images:
Click to Enlarge
---
Guest ReviewsGuest Average: 5.5 out of 10
Brad – 10/10 – October 12, 2018I love this haunted house. It's by far the best one i have ever been to! I must say that I'm not a …show more easy person to scare. But I have to give props to some of the actors. By what I could tell by there rooms shout out to the clowns down stairs, they really started to creep me out with there childish sounds. Also to who ever is the doctor upstairs that had a patient after the fan room that double scare was on point. Doc hands down to you. I'm so going to tell the guys about this place.
Randi – 1/10 – October 22, 2022It was a 2 1/2 hour wait & once we were inside they kept telling us to go faster; trying to get …show more everyone through. It was not organized well & will not go back.
Join ourspookyadventures!
We visit Halloween haunted attractions year-round! Follow us for haunted house walkthrough videos, behind the scenes footage, and more!