Hellscream Haunted House – Full Review
Hellscream Haunted House is a Haunted Attraction located in Colorado Springs, CO.
3021 N Hancock Avenue, Colorado Springs, CO 80907View All Details

Features:

Free Parking, Restrooms/Porta Potties On-Site, Gift Shop/Souvenirs, Original Characters, Uncovered Outdoor Waiting Line, All-Indoor Attraction

Most Recent Video from The Scare Factor:
(Scroll for Scores and Written Review)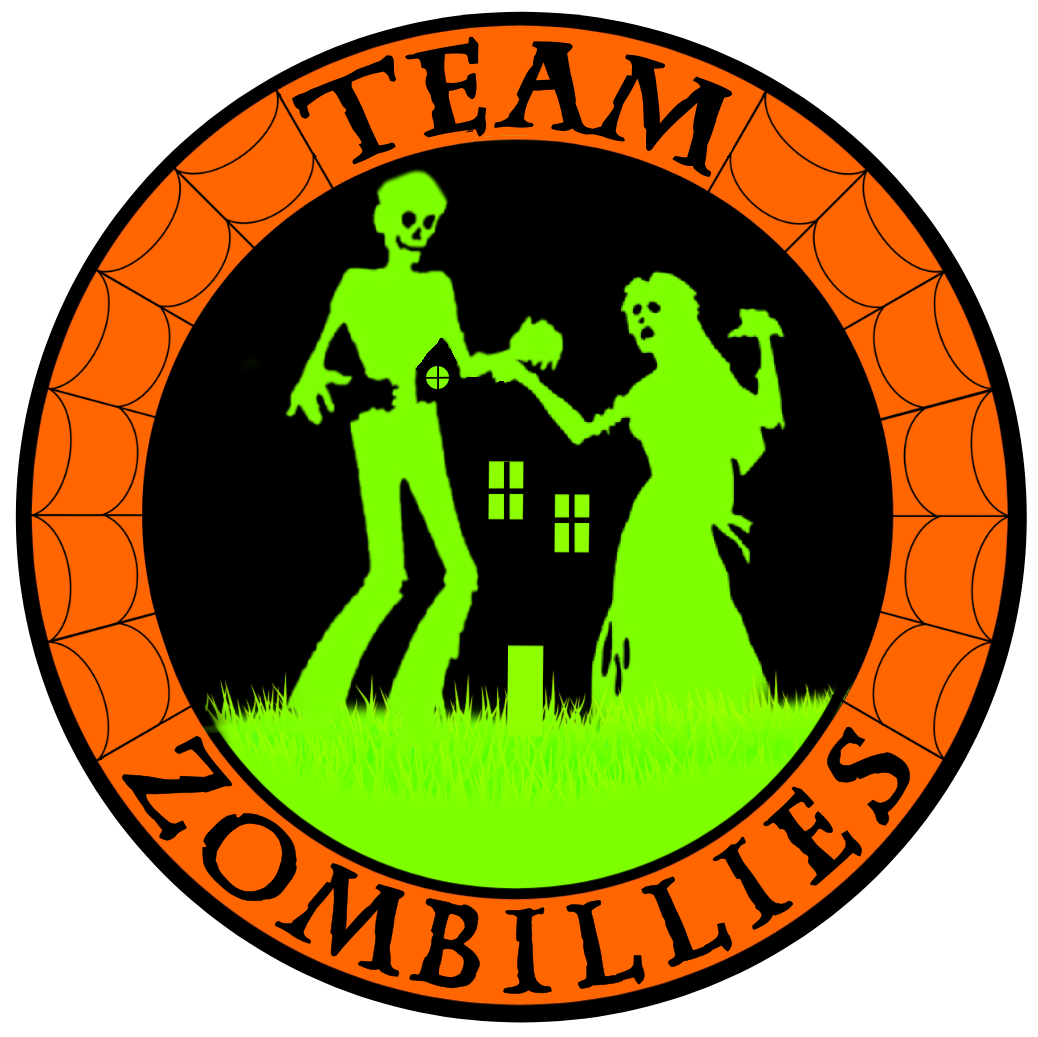 This attraction was reviewed on October 14, 2023 by Team Zombillies.
Co-Reviewed By: Team Creepy Clowns
---
About Our Reviews and Rating System
---
Final Score: 9.05
Final Scores – By Category

Final Scores – By Attraction

Summary:
Our fearless spirits yearned for an adventure far beyond the confines of our comfort zones. We are seekers of shivers and hunters of heart-pounding excitement. Our destination? None other than Von Helton Manor, known to many haunt seekers as Hellscream Haunted House.
The subtle facade of this sinister abode concealed the nightmarish odyssey that awaited us. Hidden beneath the facade's unassuming exterior lay a labyrinth of horrors spanning three ominous stories. For over fifteen years, this macabre masterpiece had weaved its tales of terror, leaving an indelible mark on the souls of its visitors.
Whispers of its sinister reputation had reached our ears long before we ventured inside. As the night unfolded, we discovered that our journey to the Rocky Mountains held a multitude of reasons to delight our scream-seeking souls, and this mastery of fear was one of the main contributors!
In a wicked alliance, our group merged with Team Creepy Clowns as we embarked on this harrowing odyssey. A shadow of doubt loomed over us as we plunged into the abyss, a collective question gnawing at our souls: Would any of us escape the clutches of this nightmarish realm, emerging unscathed to return to our distant homelands? Or would we become forever victims to Hellscream?
---
Cast Score: 9.31
Cast Scores – By Question

Cast Scores – By Attraction

Cast Review:
The eerie inhabitants of Hellscream were relentless in their mission to both terrify and unnerve us. Their presence was an ever-present shadow, lurking within the winding corridors, often converging in eerie ensembles within a single nightmarish tableau. What struck us as even more unsettling was encountering certain sinister denizens repeatedly, like haunting echoes of the same chilling nightmare. We hope you, too, cross paths with these recurring phantoms, for they injected an uncanny depth into the scenes they inhabited.
The believable crew displayed remarkable energy, each member offering a distinctive contribution. It would be a challenge to find a more deadicated cast, excelling in entertaining, stalking, scaring, and quick-wittedness. One slid at us from across the room and beneath a table, some clicked at us, they stalked us on two legs and all fours, some were super flexible, and others targeted our group numerous times to make sure they spread their scaring love. At one point, a woman with a glazed-over look told us that our grandmother had a message. When asked what it was, she replied, "She said she wants you to join her!" That sent shivers down all of our spines!
All of the cast members that we interacted with remained in character. The excitable cast member with two personalities was quite a hoot. They spoke in two voices, one seeming male, the other female, as if two people were sharing the same body. We also found God at this haunt… No, really. We deemed a magical teleporting cat "a God" after he randomly appeared, suddenly surprising us, which resulted in yelling, "Oh God" several times. Another actor that stood out to us was the arachnophobian analyst in the spider lair. He quickly found the person in our group who was terrified of the eight-legged freaks and made sure he got as far under her skin as he could.
As we ventured deeper into the heart of Hellscream, a deranged woman trapped within her nightmarish cell shocked us with her repulsive meal choice, devouring filth with unbridled abandon. Amid the chaos, a mad soul sang a distorted rendition of "Tiptoe Through the Tulips," the dissonant notes echoing through the haunted passages. Yet the zenith of our descent into darkness awaited us at the journey's end—a soul collector of unparalleled malevolence. She wielded her troupe of tormentors with a wicked mastery, releasing them upon us, one by one.
The cast's performance was a symphony of horror so intricately woven that to recount every twisted act would demand an eternity. If you seek a haunt where the unknown reigns supreme, this ensemble excelled at crafting an experience where each step held the promise of an unpredictable terror.
---
Costuming Score: 8.92
Costuming Scores – By Question

Costuming Scores – By Attraction

Costuming Review:
The actors transformed into their characters with astounding skill. One performer embodied a deranged patient, donning a straight jacket and a silicone mask with dual faces, perfectly capturing the essence of multiple personalities. What struck us most was the meticulous attention to detail—the costumes seamlessly blended with the scene's setting and time period. A bartender from a bygone era served spirits in the wine cellar while a mad scientist conducted eerie experiments in the lab. Even those with simpler makeup enhancements, like blackened teeth or creepy contacts, contributed to the overall spine-chilling atmosphere.
As we ventured into the masquerade ball, the room was filled with plain, blood-streaked faces, yet the costumes were meticulously curated. Elegant ladies adorned in ball gowns, bloodstains, and unsettling contacts graced the space. Our descent into the basement revealed a colossal figure in a flesh-covered gas mask, a sight that immediately commanded attention. Further exploration led us to a butcher with a deformed hand and a melting face, clad in a leather apron and wielding a massive meat cleaver. Another mysterious woman with long, eerie claw-like fingers left us hastening out of her room. And then there was the unsettling encounter in the attic—a character with a face infested with maggots, warning us against touching their torsos. It was simultaneously repulsive and captivating, with the maggots feasting away in a grotesque spectacle.
---
Customer Service Score: 9.29
Customer Service Scores – By Question

Customer Service Scores – By Attraction

Customer Service Review:
Parking at Hellscream proved tricky, as there was little space on-site, and no attendants directed arrivals to available spots. We found ourselves navigating through a filling shopping center lot across the street. While some parking was available on the house property, it was already full. Luckily, the website's address accurately guided us to the haunt, eliminating any confusion upon arrival—just the parking logistics to figure out.
Despite the parking challenge, the staff at Hellscream made up for it with their friendly and guiding demeanor. The ticket booth efficiently handled our admission and sweetened the deal with coupons to a local pizza restaurant nearby. The frontline staff responsible for giving instructions were approachable and easy to communicate with.
A standout feature in their arsenal is their website. It is a one-stop shop for all crucial information, covering everything from the address, dates, and times to FAQs and pricing. The option to purchase tickets online in advance adds an extra layer of convenience.
---
Immersion Score: 8.36
Immersion Scores – By Question

Immersion Scores – By Attraction

Immersion Review:
Hellscream kept its cards close, blending seamlessly with the block's buildings at first glance. The exterior, however, hinted at the spectacle within. Waiting in line, a masked musician strummed an animal skull guitar, infusing a touch of eerie coolness, while a queue line actor slid by, emitting sparks for an unexpected jolt.
Once inside, the haunt unfolded into diverse settings, each boasting a distinct style. A room seemingly flipped on its side, with walls turned floors and a hanging TV playing along, set the surreal tone. A beautifully eerie masquerade ball featured dancers, music, and a grand piano, showcasing meticulous attention to detail. Even the stairwells and transition hallways dripped with blood, cobwebs, and dangling bodies.
Descending into the basement, a wine cellar bar with a spinning water wheel crafted a mesmerizing scene. The spider's lair stood out, enveloping us in webs, spiders, and egg sacs, immersing us in the king spider's domain. The attic, with its pitched ceiling and clutter resembling a forgotten movie set or your grandmother's attic, boasted stacked old dining chairs, travel trunks, rotted mannequins, and cobwebs, adding a nostalgic touch.
As the haunt concluded, depositing us at the back of the building, it felt unfortunate that there wasn't a designated space to soak in the creepy atmosphere. The nearby merchandise area and pizza truck beckoned, but a spot to linger, perhaps while enjoying the guitar guy's performance, would have been a welcomed addition.
---
Special FX Score: 9.21
Special FX Scores – By Question

Special FX Scores – By Attraction

Special FX Review:
An array of atmospheric lighting, lifelike sets, web-clung corridors, and eerie enclosures kept us perpetually alert within the chilling depths.
The air was alive with peculiar sounds, some deeply unsettling, coaxing our senses into heightened alertness. Some instilled a primal urge to flee, while others, such as the eerie ballroom melodies and the sibilant whispers of spiders, contributed an uncanny layer of authenticity. In one room, the auditory experience was so immersive that it felt like sound enveloped us in every direction.
The meticulously crafted scenes were immersive and realistic, occasionally challenging us to navigate tight quarters and engage with the sets. The creativity here flowed from room to room. The world appeared sideways in one area, and we walked across a window, leaving us in awe of its creative brilliance! A disorienting ballroom was unlike anything we'd seen before, capturing a true embodiment of horror as we tried to guess what would move next.
Features such as flickering stained glass, a swinging chandelier, a grim bathtub ritual, and immersive 360-degree decor breathed life into the haunting experience. Numerous in-house creations continually left us in awe and surprise. A jolting bed, a sprawling wine cellar, intricate spider dwellings, and a formidable hanging contraption were just a taste of the intriguing sights. Yet, the room adorned with unsettling patches of hanging skin truly pushed the boundaries of skin-crawling terror.
---
Scare Factor Score: 9.05
Scare Factor Scores – By Question

Scare Factor Scores – By Attraction

Scare Factor Review:
Hellscream masterfully terrorized our quartet, ensnaring us in a relentless symphony of fear. The cast's precision in delivering multiple scares, timed to eerie perfection, impressed us utterly.
They unleashed an array of terrors, from unexpected gusts of air and stealthy sliders and stalkers to classic fears, clever concealments, gory spectacles, and floor-bound horrors. Our senses remained in a state of constant vigilance! Seriously – a vacuum cleaner even came after us! Oreck of death! Trust nothing or no one here!
Even though this was our first visit, the scares were so clever that they were difficult to predict. They came at us from all directions, served up some distractions, and blended well with their surroundings – even when they weren't camouflaged! Some of these characters excelled at standing 100% still.
One scare that we'd like to note that we don't see often was a gory illusion. Although illusions are super effective, we just don't get to see them often, and this one was done exceedingly well! We don't want to ruin the surprise, but pay attention to all bodies, lively or not!
---
Entertainment & Value Score: 8.96
E&V Scores – By Question

E&V Scores – By Attraction

E&V Review:
Hellscream stands out as one of the two haunted houses welcoming thrill-seekers in Colorado Springs this season, and the other option is its sister location, The Fear Complex. On a Saturday evening, regular admission costs $27, with VIP access priced at $37—essentially mirroring the rates of the only other haunt in town. The combo pass, allowing entry to both haunted house locations for $42, offers a bundled option for those hungry for double the scares. We do recommend getting the combo pass, as both haunts are worth the visit!
With a 25-minute journey inside, the minutes per dollar (MPD) calculation stands at .93, coming close to the national average of 1 MPD. For those opting to visit from Sunday through Thursday, a discounted rate of $24 is available.
We'd also like to note that the haunt offered customers free cans of Liquid Death!
Team Zombilles and Team Creepy Clowns had their inaugural Hellscream experience, which seemed to have lived up to expectations. The cast, costumes, scenes, and special effects collectively delivered a scream-worthy adventure. Next time we're in Colorado, we'll be sure to make a return visit!
---
View Full Score Sheet
---
Pics We Took From Our Visit:
---
Promo Images:
Click to Enlarge
---
Guest ReviewsGuest Average: 5.5 out of 10
Brad – 10/10 – October 12, 2018I love this haunted house. It's by far the best one i have ever been to! I must say that I'm not a …show more easy person to scare. But I have to give props to some of the actors. By what I could tell by there rooms shout out to the clowns down stairs, they really started to creep me out with there childish sounds. Also to who ever is the doctor upstairs that had a patient after the fan room that double scare was on point. Doc hands down to you. I'm so going to tell the guys about this place.
Randi – 1/10 – October 22, 2022It was a 2 1/2 hour wait & once we were inside they kept telling us to go faster; trying to get …show more everyone through. It was not organized well & will not go back.
Join ourspookyadventures!
We visit Halloween haunted attractions year-round! Follow us for haunted house walkthrough videos, behind the scenes footage, and more!