Hill of Terror – Full Review
Hill of Terror is a Haunted Attraction located in Bonnieville, KY.
3666 Priceville Road, Bonnieville, KY 42713View All Details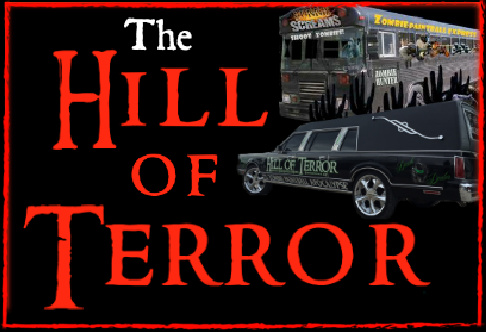 Features:

Free Parking, Restrooms/Porta Potties On-Site, Food/Concessions, Gift Shop/Souvenirs, Optional Games/Midway, You will NOT be touched, Uncovered Outdoor Waiting Line, Indoor/Outdoor Attraction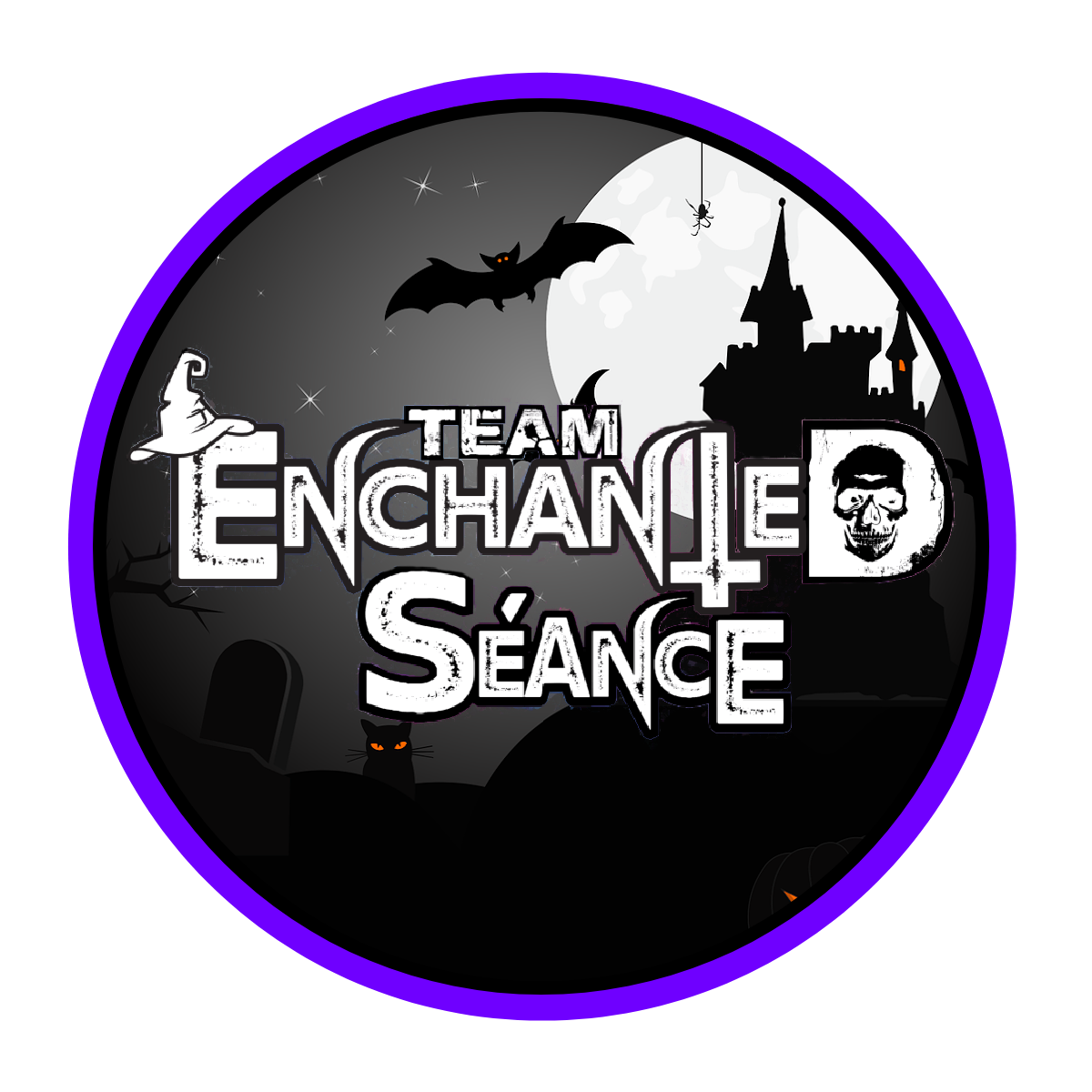 This attraction was reviewed on October 8, 2022 by Team Enchanted Seance.
---
About Our Reviews and Rating System
---
Final Score: 7.33
Final Scores – By Category

Final Scores – By Attraction

Summary:
Now in its 13th season, Hill of Terror is a massive, semi-interactive outdoor trail through the woods of central Kentucky. This 45-minute-long attraction is stationed at the midway point between Louisville, KY, and Nashville, TN. Because of this, HoT brings in large crowds on a nightly basis and has generated quite a following.
Appropriately named, this haunt sits on top of a massive hill and one hundred acres of pure terror! Enjoy the party while it lasts because your descent to the bottom is anything but a celebration. These hills have eyes, and they're searching for their next victim.
---
Cast Score: 6.99
Cast Scores – By Question

Cast Scores – By Attraction

Cast Review:
First, we'd like to take a moment to acknowledge the hard work and dedication it takes to create a show of this caliber. There's no doubt that the staff of Hill of Terror is committed to providing the best possible experience for its customers. From the front-of-house staff to the monsters in the woods, these hills are littered with energetic and enthusiastic beings. Each team member performed their roles appropriately, delivering a wide array of memorable performances.
Cast members were aggressive at times, getting right in our faces and even waving their weapons just inches from our mugs! Others stood in the shadows, waiting patiently for their attack. If you see one of these maniacs out in the open, keep walking; there's a good possibility that they're not alone. The most creative confrontation was when we played Marco-polo with the inhabitants of the trees. Each time they called out, more voices would join in, until eventually, we were surrounded.
Aside from a few extensive lines of dialogue, most encounters were quick, and actors would leave chase rather abruptly; this was especially prevalent in the corn fields. Shout out to the actor that crawls in and out of the crops near the panic attack room. The amount of area he was able to patrol was exceptional.
There were moments when some of the characters would growl or snarl, most of which were not accompanied by the appropriate attire. We also had a few "get out" moments in some of the interior spaces and some instances where cast members seemed to be out of position. With that being said, a majority of the acting team was interactive and gave exceptional performances.
---
Costuming Score: 7.09
Costuming Scores – By Question

Costuming Scores – By Attraction

Costuming Review:
Kudos to the wardrobe department at Hill of Terror. They have the daunting task of getting this large production ready on a nightly basis. From what we could tell, masks were more prominent than cosmetics, but when utilized, make-up seemed complete and full of detail. The girl with glowing red eyes inside one of the trailers stood out over the rest.
We did see a large variety of clowns throughout the trail, and while this is common practice, we would like to see them utilized in their respective environments. We did not come face-to-face with many of these colorful creatures while in the 3D portion of the haunt, but rather in the dead spaces of the deep woods and a few more in the corn fields.
Some masks did not properly fit the actors who were wearing them. We even witnessed a few of the staff using their hands to hold them in place. Krampus and his devilish minions were aggressive and sported some of the most complete outfits. The Grinch, however, had the entire backside of his costume open, exposing the clothes he had underneath. Had he not disengaged before our group entered the next scene, we may not have noticed, but it was easy to spot once he turned around for a reset.
---
Customer Service Score: 8.36
Customer Service Scores – By Question

Customer Service Scores – By Attraction

Customer Service Review:
As we traversed the winding roads of Bonnieville, KY, we saw some signage pointing us in the direction of Hill of Terror. Our GPS navigation took us to the property, but there were no signs indicating an entrance path into the parking lot, causing us to miss our turn… twice! Finally, on our 3rd attempt, we located the pathway and pulled into the grassy, dimly-lit parking lot. Attendants were visible via illuminated wands and directed us to our car's final resting place.
Once situated, we followed the crowd and began our queue for admissions. The Slashstreet Boys' "I'll Kill You That Way" was playing on repeat as we waited. The ticket barn was massive and housed multiple photo opportunities, concessions, and an ATM in case you forgot to bring cash. Portable restrooms were also accessible.
We spoke to various friendly staff members upon arrival, including the nice ladies at the ticket booth. We happened to ask for the wrong name when we arrived, but they were understanding and helped us to locate Roger (not Randy, we are so sorry lol). We did get lost a couple of times and had to ask the staff where to go and we observed many groups having the same issues. Once we got everything situated, we hopped onto our party bus and ascended the hill, beginning our voyage.
---
Immersion Score: 6.95
Immersion Scores – By Question

Immersion Scores – By Attraction

Immersion Review:
When your ticket is secured, you'll be loaded onto a bus and will begin your climb. This was a highlight of our night as the buses came equipped with dance music and a colorful light package. There is something about that crazy ride through the woods that really got our hearts pumping with excitement. The clown who was present on the bus also made some witty jokes with some of the riders, adding an extra element to the experience.
Once on top of the hill, you will have a variety of activities to enjoy while you wait. A live DJ was playing some family-friendly music and there was an exciting light show being projected onto a neighboring hill. Concessions, merchandise, and a few other vendors were also on site. There was also plenty of seating and a large number of queue actors to interact with. We would like to see more offered at the bottom of the hill, however, as a majority of our wait was spent with nothing going on.
There were sections of the haunt that were littered with actors, while other areas, such as the cornfield and wooded transitions, had minimal interactions. The segment between the opening barn and the trail had a single actor within a 3-minute window. This left us feeling like we had somehow entered a restricted area, but we soon found we were headed in the right direction.
Be sure to show up early to try to beat the crowds. Some nights, the line can extend to over 4 hours, and while VIP passes are available, they will not help you to skip the lines at the ticket barn. Our group waited close to an hour just to purchase tickets. Online sales or booth expansion may be needed to increase throughput.
---
Special FX Score: 7.03
Special FX Scores – By Question

Special FX Scores – By Attraction

Special FX Review:
Hill of Terror is an outdoor haunted trail and has some pretty awesome props and sets scattered throughout its 100-acre field. You'll also come across a wide array of unique buildings, mostly in the form of trailers and permanent structures. We were blown away by the suspension bridge that stretched the length of a large pond and connected to an old, dilapidated cabin. We have seen similar attempts at this effect, but this was by far the best executed.
Props and animatronics were timed appropriately and were prominently utilized to fill spaces where actors were absent. Sound effects consisted mostly of sirens, gunshots, car horns, and heavy metal music. On occasion, music from the DJ could be heard flooding into the haunt and there were numerous occurrences of dead zones where no sounds were utilized at all. We also spotted some props without audio, which removed us from the immersion temporarily.
Fire lovers, rejoice! There is no shortage of pyrotechnics at Hill of Terror. Multiple fire stacks can be spotted illuminating the night sky, and there were a few instances of explosions, one of which sent water flying into the air, imitating a gunshot hitting the lake. It scared the hell out of us! You'll be forced to crawl and duck through several scenes, and you'll even come across multiple slides, one of which has a chainsaw pursuit at the bottom, which helped to single out members of our group.
A few standout scenes include the crooked house, 3D circus, Christmas village (The light package here was incredible), the Purge, and the rundown mobile home.
---
Scare Factor Score: 6.88
Scare Factor Scores – By Question

Scare Factor Scores – By Attraction

Scare Factor Review:
On the night of our visit, the hill was rather busy, and we were sent in as a group of nine. This is rather large, but given the crowds, it was to be expected. We did run into other groups on numerous occasions due to bottlenecks throughout the trail, many of which were caused by slides, dark mazes, and doors that swing inward, blocking the pathways. This was especially prominent in the dark maze finale. We found ourselves at a stand-still more than once and the crowd behind us began pushing. A few panicked guests turned their lights on to find the exit. We felt this to be rather unsafe and would suggest sending groups through this area on a smaller scale.
Despite the large group sizes, we each encountered a scare at some point along our journey. We did notice that the actors were focused mostly on the front and rear of the group, but overall, the cast did a decent job of interacting with guests at one point or another. The collection of murderers in the Purge scene had us running for the hills, (literally), and the machine gun had us ducking for cover. There were a few instances where we could see actors scurrying to their places while we were approaching, giving away their hiding spots before we arrived at their respective scenes.
---
Entertainment & Value Score: 8.38
E&V Scores – By Question

E&V Scores – By Attraction

E&V Review:
Tickets for your journey down the treacherous hill will cost you $30. VIP tickets can also be purchased for $50, which will get you into the haunt significantly faster. We clocked our trip at 45 minutes, bringing our minutes per dollar spent to a respectable 1.5, which is a little higher than average. Parking is free and tickets can be purchased on-site and are cash only. There is an ATM for those who typically pay with a card.
Other free entertainment could be found throughout the premises. As we mentioned before, the lower portion of the hill has music blasting throughout the queue, but the real party begins after you're dropped off into the upper half of the trail. Be sure to take the time and explore the area as you wait. The laser show on the side of the hill is unmatched and one of the most unique pre-shows we have witnessed.
If you decide to visit Hill of Terror, we suggest bringing some old walking shoes as the trail is rather lengthy and has some serious obstacles that you must endure. If this sounds like something you could do in flip-flops or slippers, then we applaud you, but we highly recommend not doing so.
If you're in the Bonnieville, Kentucky area, and want to experience a spooky, fun-filled night, look no further than Hill of Terror!
---
View Full Score Sheet
---
Pics We Took From Our Visit:
---
Promo Images:
Click to Enlarge
---
Guest ReviewsGuest Average: 6.56 out of 10
Sara c – 10/10 – October 11, 2019It was great !! Never have a moment to get bored !! Lots of work has went into this attraction!! It …show more was entertaining for sure !!
Brittani – 10/10 – October 5, 2019We come here every year never get tired of it! Always something new and exciting
Kaye Ball – 10/10 – September 13, 2019This has been my favorite. Above field of screams and Waverly hills……the staff is great! The …show more attractions are amazing. And never fells, there is always something new each year to scare me just enough to come back.
---
Past Awards
---
2019 Awards
Best Zombie Paintball (Given by: Team Zombillies)
Most Atrocious Scent (Given by: Team Zombillies)
---
2018 Awards
Most Realistic Scare - The Pond (Given by: Team Zombillies)
Best Pyro Scare (Given by: Team Zombillies)
Longest Outdoor Haunt (Given by: Team Zombillies)
Actor Shout Out - Stilt Man - Chase Williamson (Given by: Team Zombillies)
Actor Shout Out - Swamp Goblin - Todd Hodges (Given by: Team Zombillies)
---
2017 Awards
Grossest Scene - Fat Farting Guy (Given by: Team Zombillies)
Memorable Moment - Sparky the Dog (Given by: Team Zombillies)
Best Hearse (Given by: Team Zombillies)
Best Pyrotechnical Scare (Given by: Team Zombillies)
Best Haunted Trail (Given by: Team Zombillies)
---
---
Past Awards
---
2019 Awards
Best Zombie Paintball (Given by: Team Zombillies)
Most Atrocious Scent (Given by: Team Zombillies)
---
2018 Awards
Most Realistic Scare - The Pond (Given by: Team Zombillies)
Best Pyro Scare (Given by: Team Zombillies)
Longest Outdoor Haunt (Given by: Team Zombillies)
Actor Shout Out - Stilt Man - Chase Williamson (Given by: Team Zombillies)
Actor Shout Out - Swamp Goblin - Todd Hodges (Given by: Team Zombillies)
---
2017 Awards
Grossest Scene - Fat Farting Guy (Given by: Team Zombillies)
Memorable Moment - Sparky the Dog (Given by: Team Zombillies)
Best Hearse (Given by: Team Zombillies)
Best Pyrotechnical Scare (Given by: Team Zombillies)
Best Haunted Trail (Given by: Team Zombillies)
---
Join ourspookyadventures!
We visit Halloween haunted attractions year-round! Follow us for haunted house walkthrough videos, behind the scenes footage, and more!