Review of Horror at Dogwood Pass Haunted Attraction
Review of Horror at Dogwood Pass Haunted Attraction
Review of Horror at Dogwood Pass Haunted Attraction
Horror at Dogwood Pass
Horror at Dogwood Pass is a Haunted Attraction located in Beaver, OH.
722 Adams Road, Beaver, OH 45613View All Details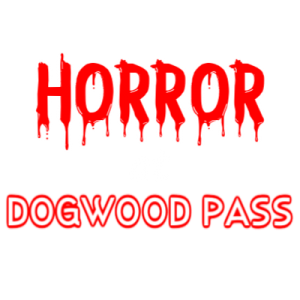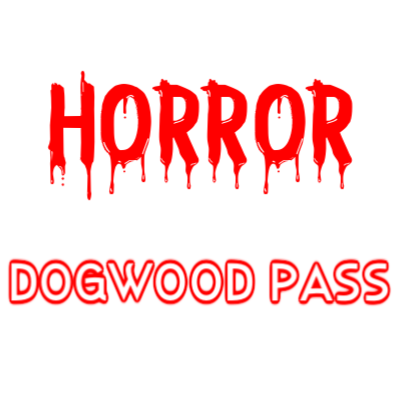 Features:
Free Parking, Gift Shop/Souvenirs, "Old-School" (Low Tech), You will NOT be touched, Movie Characters, Original Characters, Uncovered Outdoor Waiting Line, Indoor/Outdoor Attraction, Family Friendly
reviewed this attraction on October 14, 2017.
Final Score:

7.97
Summary:
As the sun sets on Dogwood Pass and the denizens of this fair city have all sauntered home down the city's dusty streets, it is time for evil to descend upon the town…an evil that no tin-starred law dog can save them from. This has become the way of life in Dogwood Pass. By day; a quiet wild west town full of life and excitement but, by night, the town is overrun with ghoulish creatures and the townsfolk are out for blood…YOUR BLOOD! This may sound like an odd tale from some dime novel, but this is the story of Horror At Dogwood Pass. For most of the year, Dogwood Pass; a replica wild west town in Beaver, Ohio, serves as a home to various wild west shows and even a light display during the Christmas months. However, for the Halloween season, they transform the historically accurate town into a ghostly haunt with a western flair.
---
Cast:

7.79
The cast of Horror at Dogwood Pass are the same volunteers that work the city throughout the year and they have an endearing devotion to Dogwood Pass that makes them strive to put on a fantastic show for everyone that visits, no matter what part of the year they come. Each and every one of them worked very hard to bring realism and personality to their original characters and made extra effort to stay true to any recognizable characters. There was no short supply of actors anywhere in Dogwood Pass and the only time we caught one breaking character was when his mask flew off and onto the ground as he lunged at us from a porch roof. Characters that were in a position to interact with us, did so quite well and when prompted for banter, did not disappoint.
---
Costuming:

6.92
For most of the characters, the costuming and makeup were fantastic. There were a few people in regular street clothes, which is a "no-no" for us but, they were countered by perfect renditions of Freddy, Jason and the devil from Legend. They were gorgeously portrayed and the actors that opted to don their (historically accurate) wild west attire, added some blood and decayed makeup to give it that Halloween flavor. They could definitely benefit from a trained makeup artist but, overall, the characters were great and complete. Other than the previously mentioned faux pas, the masks were all nicely fitting and worn well.
---
Customer Service:

7.69
We lost GPS signal a few times on our way to Dogwood Pass but, thankfully, there were several signs to keep us headed in the right direction. The parking lot was lit and it was easy to find the ticket booth once we found a parking spot. There was only one port-o-potty that we saw and, by the time we got there, it was out of toilet paper. The gentleman at the ticket booth seemed so happy to be there and was extremely gracious and handed us our passes before letting us know where to go from there. Their merch booth was well lit and it looked like they had some food offerings as well. There is a lot of uneven terrain and several stairs that you have to navigate but, the crew at Dogwood Pass make a serious effort to keep you safe. Stairs are either pointed out by actors, signs or brightly lit. As we waited to enter, a screen to our left was showing "Evil Dead" to keep us entertained until it was our turn to enter the town.
---
Atmosphere:

7.67
As "Evil Dead" played on the screen next to us, the screams of terror and the sound of cannon blasts and revolvers echoed across the landscape. We could tell that we were in for something…but, exactly what…was left to the imagination, as our brains rushed to put the pieces of this auditory puzzle together as we were waiting to enter the haunt.
---
Special Effects:

8.75
Somehow, Dogwood Pass managed to utilize just the right amount of sound effects throughout the attraction…even if that sound effect was pure silence. We know that that seems funny to say, however, the level of silence that they achieved in some of these areas was unbelievable and definitely added to the creepiness level of it all. This haunt lives in a historically accurate replica of a wild west town and, with that, comes a great level of detail in the majority of the scenes. Two scenes, in particular, caught our attention for their innovativeness and creativity. The first was the room with the possessed woman, contorting her body all across the floor as furniture floated and twirled around her. It was such an amazing effect and yet, it was also a very simple one, which made it even more impressive. The second scene was that of the devil from Legend. The costume was gorgeous but, what really caught your attention was his flame-throwing staff that he would blast off very close as you walked past…charring the trees next to you.
---
Theme:

N/A
This haunt does not utilize a specific theme.
---
Fright Effect:

7.63
Most of the actors at Dogwood Pass have excellent timing, and got us to jump more than once. Many of their scares came from where you would least expect them to come. No angle was safe, and the actors took care to make sure everyone in our group got attention. There were a fair few who were hiding in plain sight, and a few that used distractions to get their scare but the grand majority were tried-and-true startle scares. The timing of the finale was a little off, but the actor was dedicated and followed through with his act anyway.
---
Value:

9.32
It took us about 20 minutes to walk through Horror at Dogwood Pass. With tickets set at $12, this haunt offers 1.67 minutes of entertainment per dollar, putting it above average in value. There are gorgeous sets to look at throughout and seemingly endless dark mazes to get lost in. This haunt is definitely on our must-see list and we are sure it will only grow bigger and better in the years to come.
---
Photos from Review Trip:
Click to Enlarge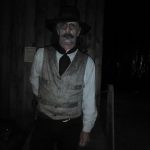 Promo Images:
Click to Enlarge
Guest ReviewsGuest Average: 10 out of 10
Tina Cooper – 10/10My best friend and I had to get to Dogwood Pass after visiting another haunt across the county, she …show more had been before and I hadn't. When we got there it was very close to closing time. This made for an extra special experience for us! Once we arrived, my best friend made it known that I was super scared of clowns. So with that said, as we entered the town, the wife of the owner asked my name and then screamed it to the actors in the town. TALK ABOUT SPOOKY!!! Every step we took, I heard stuff like "TINA IS HERE! FRESH MEAT" or "WANNA PLAY, TINA??"or even things like "TINA IS HERE, TIME TO PLAY!" And since we were the only two going through the town at that time, It was super awesome for me! The clowns would NOT let me out of the room until I hugged one of them (meanies). But It is a MUST SEE attraction! The actors are local actors and love what they do!