Horror House Haunt – Full Review
Horror House Haunt is a Haunted Attraction located in West Harrison, IN.
28051 Moore Drive, West Harrison, IN 47060View All Details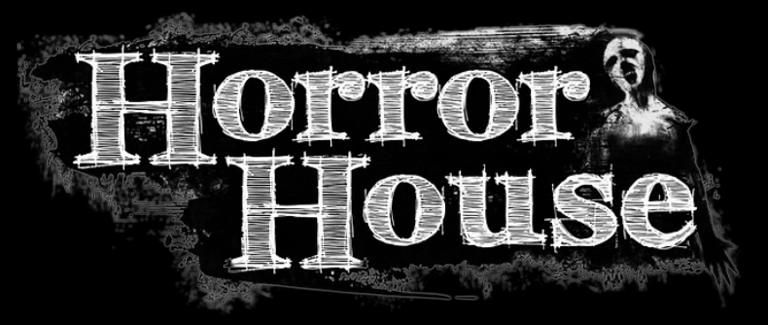 Most Recent Video from The Scare Factor:
(Scroll for Scores and Written Review)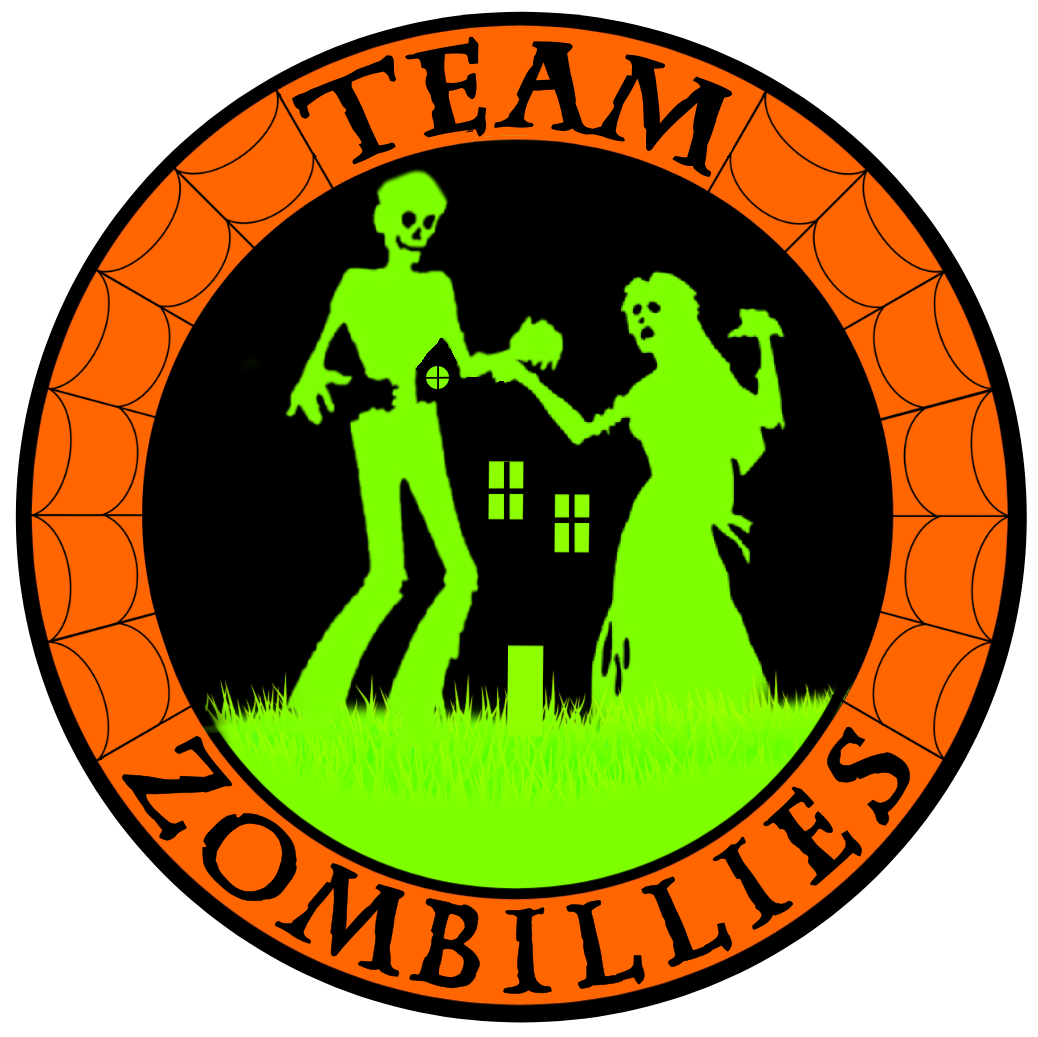 This attraction was reviewed on October 27, 2023 by Team Zombillies.
---
About Our Reviews and Rating System
---
Final Score: 7.82
Final Scores – By Category

Final Scores – By Attraction

Summary:
What used to be a run-down, rickety motel off the side of the highway in West Harrison, Indiana, has taken on an entirely new shape. Now, spanning across the backyard and nearby woods, something else has emerged. And we're pretty sure we saw a bus, too!
Across the world, governments and corporations have collapsed. There is no motel. All that's left is a state of anarchy and despair. The apocalypse is upon us. Grab your bullets, tampons, and Vienna sausages because it's about to get real!
Of course, we arrived completely unprepared and equipped with only a single pencil to face the end of the world as we know it in Horror House Apocalypse. Would we be able to trade our way through supplies to survive to find the Colony? Or would we succumb to the cannibalistic 'others' they warned about inside? It was time to hop on the bus to find out!
---
Cast Score: 7.75
Cast Scores – By Question

Cast Scores – By Attraction

Cast Review:
There were two main types of cast members during our visit: Those who were trying to help us and those who were trying to eat us! This was a very interactive cast; each one of them had a different way of targeting our group, showing off their weapons, threatening to turn us into a snack, or better yet, turning one of us into "demon semen soup!" We all completely opted out of that one – just saying.
The cast here was blunt, they were demanding, and they utilized strong language. Don't argue with them, and damn sure don't interrupt them! You will want to follow their orders and listen well to make it to the Colony. If they tell you it doesn't exist, don't listen. As we made our way through, we had to trade some things with them. We ended up walking through with several different items at a time.
They were also energetic and intimidating at times. Several of them came at us from below. They chased us with chainsaws while down on the ground and while they were running down a hill. Stains was jumping on the top of an SUV, demanding that we respect him. Eventually, he jumped down to get real close as he told one of us, "Give me a squeal, you little shit!" all while starting a chainsaw. He said we done pissed him off, but all we did was try to walk by!
Another encounter seemed off-the-chain, too, when we found ourselves trapped in a holding cell with a Louisianan serial killer named Lola (say that five times fast!). She threatened to do all kinds of things to us as she got as humanly close to us as possible. From turning us into different types of stew, soup, and even bacon, this woman was ready to add to her kill count of over 50!
A few other standouts were Re-bek-ah, the chainsaw killer with the knee pads, and the baker with an ax that just wanted to turn us into pies.
---
Costuming Score: 7.39
Costuming Scores – By Question

Costuming Scores – By Attraction

Costuming Review:
Equipped in camo, cowboy hats, and cargo pants, this crew looked like they were trying to make a living during an apocalypse. Although some were pretty clean, others had dirtied skin and clothing that appeared worn and lived in. Needless to say, we tried not to get too close to them!
Both masks and makeup were utilized, with a much larger emphasis on the latter. A masked werewolf was a standout look, but there needed to be some basic black under the mask and covered hands to go along with the top and mask. Some all-red eyes on the beast that tried to attack us made it appear crazed! There was also some wounded and bloody skin, a creepy face mask, and torn and tattered clothing.
Military boots, goggles, and things hanging or attached to the costumes, like a roll of duct tape, ropes, and weapons, helped enhance the overall look. We noticed a few within the Colony had matching facial makeup features, and Stains certainly got his name for a reason.
---
Customer Service Score: 8.95
Customer Service Scores – By Question

Customer Service Scores – By Attraction

Customer Service Review:
Finding Horror House was simple as not only did our GPS take us right to it, but the bright searchlight swirling high in the sky was visible from miles away, making it impossible to miss! We could have found it just by following the light – and they say that some people have! Multiple large signs that could be read from the highway confirmed we had arrived.
Free parking was available in front of the building on pavement and also in a grassy area. Several portable restrooms were near the parking area for customer convenience. This year, the haunt was not inside, but the ticket booth remained in the same location as it had been previously, to the left of the building. Everyone we spoke to was helpful and friendly and seemed genuinely happy to be there.
This year, the main haunt routes guests through an outdoor trail through trees and structures. The path is tight and winds through uneven ground and some stumps. Watch your footing and be mindful of where you're stepping. It's also recommended to wear boots or at least closed-toe shoes; it is the apocalypse, after all.
Navigating the grounds was simple. Instead of waiting in line, your group will be given a number. That number will be displayed on a TV screen near the bus boarding area when it's your group's turn. Until then, you can roam around the midway and take advantage of the side attractions instead of being stuck in a long waiting line.
Before facing the apocalypse, we looked for information on their website, and tickets, dates, and times were easy to find. The main storyline of the haunt was also found on their homepage. In the future, we'd love to see an in-depth FAQ section to address common questions, such as what to expect inside.
---
Immersion Score: 8.09
Immersion Scores – By Question

Immersion Scores – By Attraction

Immersion Review:
Searchlights are a rarity in today's haunts, but they utilized a super bright one that we could see 10 miles away! Even before leaving the interstate, the large 'Horror House' banner across the building set the haunting mood for attentive passersby. However, the haunt did not take place inside the building this year, so the apocalyptic mood didn't really start to set in until we made our way behind the building. However, a digital sign on the front of the building did hint at a Haunted Trail.
In the waiting area, a photo-op prop of an impaled man, a sizeable skeleton roamer, and a fire pit helped set a spooky vibe. Seeing the bus pick up groups at a nearby tent really got our excitement going! Not being able to see the entrance to the haunted trail – since we would be taking the bus there – added an extra dose of creepiness to our wait! Where would they be taking us? How long would it take to get there? How would we get back?
Before boarding the bus, we were given the general rundown of what was happening. Upon being dropped off, we immediately met someone from "the Colony," who sent us on our way. From there, the story progressed. The characters referred to one another and warned of "The Others." Well, we found "The Others," and we were given things to trade and barter with later, which made this storyline super strong. Near the end, someone had to help us break free of the rundown world, and upon doing so in several different ways, we were back out into the safety of the midway area.
---
Special FX Score: 7.38
Special FX Scores – By Question

Special FX Scores – By Attraction

Special FX Review:
The confined woods of Horror House had been turned into a battleground, complete with vehicles, semis, pallets, camo netting, tents, makeshift shelters, and more. While there weren't a lot of intricate details throughout, the walk featured many things we'd expect to see at an apocalyptic camp. Many of the details and scenes were simple yet effective.
While loud rock music blared on the bus, it was relatively quiet along the rest of our journey, other than the sounds of the natural woods, some of the characters, and a few soundtracks playing in a few areas. Some authentic sounds were also added, including banging on things with weapons, poppers, the growls of chainsaws, several props as they went off, and an actual gunshot.
One of the first things we noticed was a bird seal on several different items, signifying the Colony. This was a unique touch, and when we saw these symbols, we knew it was more of a safe zone. We also came across vintage decor, bodies hanging in the trees, cage enclosures, metal walls, a wooden bridge, a medicine cabinet, random appliances, and an effective, swirling green swamp.
We were also handed a few props throughout the trail that we eventually traded for other items, which was a unique touch. It was hard to resist eating the Vienna Sausages, though. We wonder what would have happened if we did?
---
Scare Factor Score: 7.8
Scare Factor Scores – By Question

Scare Factor Scores – By Attraction

Scare Factor Review:
Our adventure started with a mysterious, bumpy bus ride with the windows blacked out, leaving us in the dark about our destination. After some thrilling donuts and crazy twists and turns, it came to a halt, leaving us to fend for ourselves in the middle of the woods.
The scares between structures were unpredictable; it was hard to tell when someone was watching from within the trees and overgrowth, ready to strike! We also got a few surprising attacks from animatronics and a falling light fixture. Sudden pops, weapon encounters, and multiple chainsaw pursuits kept us on our toes throughout most of the journey.
Several of the scares came at us from down on the ground and from above us. Watch out for the bushmen; they are fast! We also witnessed several acts of victimization. One lady peeled another's face off and then demanded we eat it!
Beware the foul beast! At the finale of the attraction, a caged beast escaped its confinement, and while we don't want to ruin the final scene, someone helped us to safety by revealing a hidden door in the wall after an intense encounter.
---
Entertainment & Value Score: 7.75
E&V Scores – By Question

E&V Scores – By Attraction

E&V Review:
General admission tickets for the haunted trail were priced at $20 per person. Fast Passes could be purchased for $30. We spent a total of 20 minutes inside the haunt, including the bus ride. This brings their MPD (minutes of entertainment received per dollar spent) ratio to 1.0 – the average number we like to see!
Aside from the main entertainment we received inside the haunt, Horror House implements the number system queue instead of the standard waiting line. This allowed us to roam around the fire pit or try our chance in their cage maze at no extra cost. On certain nights, this cage maze may be haunted, too! There was also a roaming skeleton and a photo op to enjoy. For an additional charge, folks could get some food at one of two food trucks while they waited. The lemon shakeup and frozen pumpkin pie were good! If you need cash, they had an ATM on-site, too.
There was also a second attraction on-site, the Tactical Training Facility. Here, you can try to defend The Colony by shooting a series of moving props, targets, and creatures; a few targets resulted in surprises, too! 100 shots were priced at $10, while 200 shots were priced at $15. This isn't paintball, either; it's airsoft, and the bullets/ammo glow from the blacklight-lit range, so you can see what you're shooting at, and boy, do they shoot far! We had a blast and recommend also trying this out while you wait or before (or after) you go through the haunt!
While Horror House brought a totally different attraction to the table this season, the ticket price was reasonable, and we had a great time interacting with those we encountered on the trail and in the training facility. If you're looking for a unique attraction in the southern Indiana area, give them a try! And they have a bus ride, you can't beat that!
---
View Full Score Sheet
---
Pics We Took From Our Visit:
---
---
Guest ReviewsGuest Average: 10 out of 10
Mike – 10/10 – October 1, 2022Scared my wife enough that she wouldn't leave. Blows any haunted house we have been to out of the …show more water! Waited a decent amount of time, but the bonfire with 'Tammy' was fun enough, we could have waited longer.
Amanda Wilson – 10/10 – October 23, 2021The best house ever! It was so scary. One actor pulled me by my hair to lead the way. (NOT HARD) The …show more crew really played with you and made you feel very involved.
Join ourspookyadventures!
We visit Halloween haunted attractions year-round! Follow us for haunted house walkthrough videos, behind the scenes footage, and more!