Review of Hotel of Terror Haunted Attraction
Review of Hotel of Terror Haunted Attraction
Review of Hotel of Terror Haunted Attraction
Hotel of Terror – Full Review
Hotel of Terror is a Haunted Attraction located in Springfield, MO.
334 N Main Avenue, Springfield, MO 65806View All Details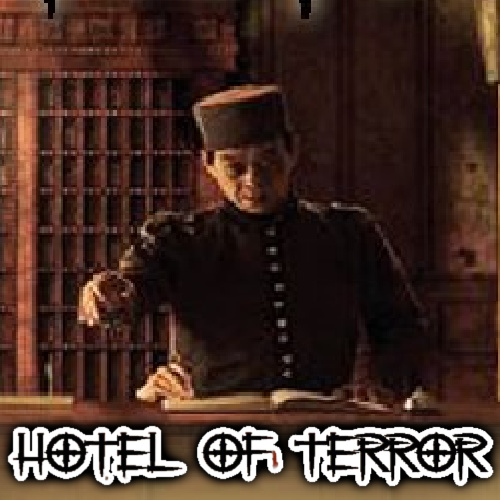 Features:
Free Parking, Food/Concessions, Gift Shop/Souvenirs, Special Events, You will NOT be touched, Movie Characters, Original Characters, Indoor/Outdoor Waiting Line, All-Indoor Attraction, Family Friendly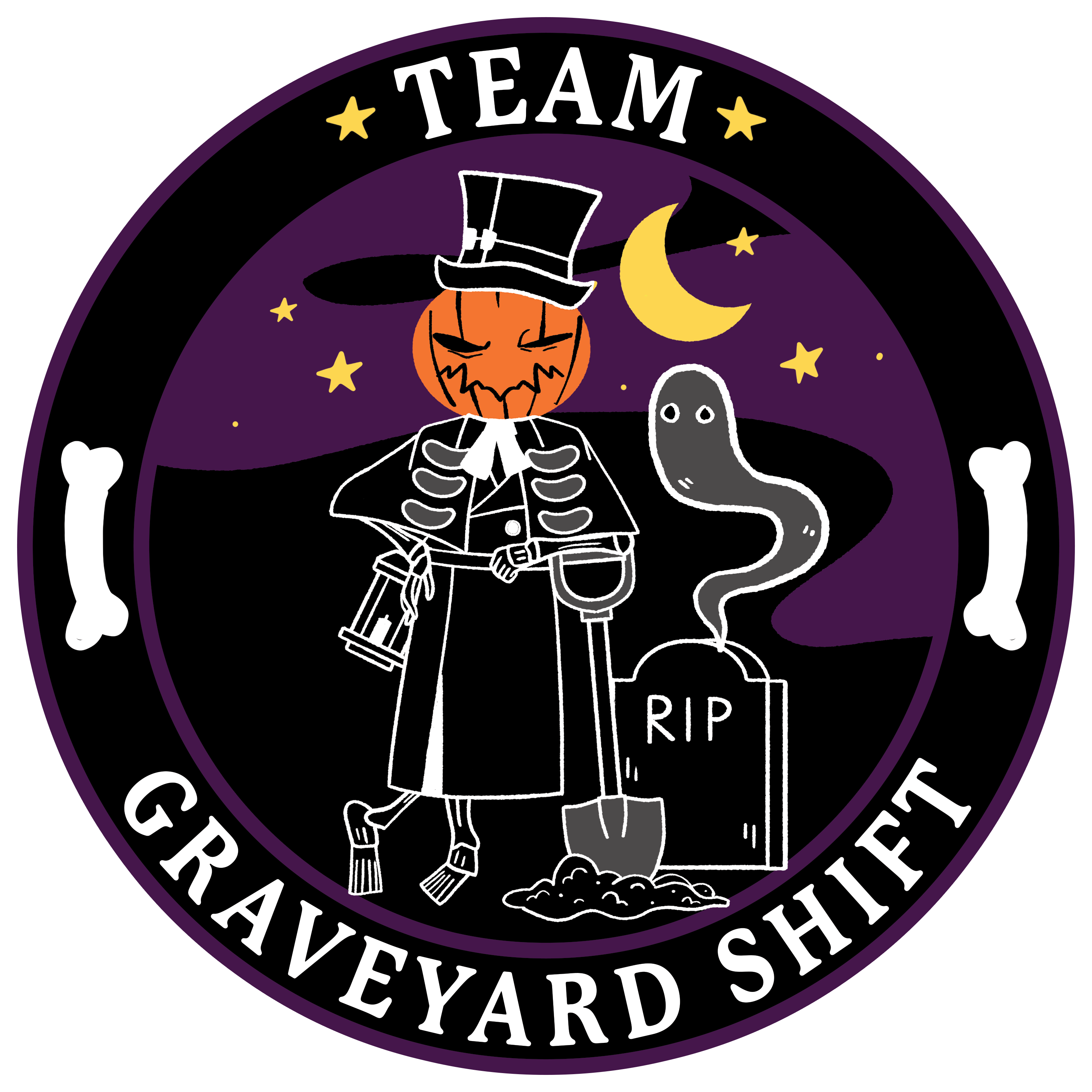 This attraction was reviewed on September 23, 2022 by Team Graveyard Shift.
TL;DR – From the Author
---
Hotel of Terror, one of Springfield, Missouri's oldest and scariest attractions, is back for 2022 with new tricks up their sleeve!
---
About Our Reviews and Rating System
---
Final Score: 8.17
Final Scores – By Category

Final Scores – By Attraction

Summary:
Since October of 1978, the Hotel of Terror, located in Springfield, Missouri, has been striking fear into hearts as an intense, menacing experience for those brave enough to enter. Offering four floors of fright, this attraction will have you squeezing past tight spaces, finding your way through the dark, and crawling your way out to the final slide that drops you from the top floor to the bottom! With new tricks up their sleeves, the Hotel has something fresh to offer to new and recurring guests alike.
Hotel is the terrifying older sibling to Dungeons of Doom, and has built a name for themselves in their nearly 45 years of operation. Are you brave enough to check-in to the Hotel of Terror? Keep reading to see what's in store for 2022!
---
Cast Score: 7.84
Cast Scores – By Question

Cast Scores – By Attraction

Cast Review:
The cast at Hotel makes themselves known from the moment you step in and are pretty well spaced throughout the attraction. Similar to its partner haunt, many iconic characters have returned to the 2022 season. Freddy Krueger is always fun (and scary!) to engage with, and he absolutely nails the impression. He makes himself known before slowly creeping toward you waving with his clawed glove, making him a standout in terms of behavior and acting. Leatherface makes a return this year, with even more aggression and energy than the last! It's easy to panic as you try to make your way through the barred maze, and he is quick on his feet to trap you when you hit a dead end. There's no use sneaking around him, as he controls WHEN and IF he wants you to leave. The neon/blacklight colors in that particular room stands out a bit in contrast with Bubba, which is my only note in terms of characters fitting in their respective areas.
Being a silent, intimidating actor can sometimes be hard to pull off a good scare, but I have to highlight a particular zombie I initially noticed right away and didn't think much of at first. I waved and made my way to a mirrored tunnel to crawl through, prepared for something entirely different. Halfway in and I didn't notice anything, so I turned around and saw the zombie crawling in after me instead!! I never pushed myself out of that tunnel faster in my life, barely catching my breath as the zombie groaned and continued dragging itself towards me. I did not stick around long after that. A very well-executed scare that subverted expectations!
One of the clowns who lurked in an eerie red hallway kept making out-of-the-blue appearances until I was face to face with him. I was walking backward staring at him as he stepped out from the shadows, got low, and started readying himself. Ignoring my pleas, he proceeded to rush straight towards me laughing maniacally and had me screaming all the way to the next area!
All in all, I enjoyed the cast and I can tell they love what they do. Many well-hidden, sneaky, and fun encounters! I would like to see how the cast can get more creative in their character's behavior/verbal interaction to add some diversity and give each cast member a moment to shine amongst them!
---
Costuming Score: 7.9
Costuming Scores – By Question

Costuming Scores – By Attraction

Costuming Review:
Throughout the cast, there was a lot of variety in terms of costuming, with quite a few that became iconic to the Hotel's image. You could tell there was a modification and distressing made on most of the costumes/masks for a more rugged appearance, which works in the Hotel's favor in terms of aesthetics.
There were a couple of traditional horror movie characters that had a great deal of quality and detail to their costumes that made them easily recognizable and believable. Freddy's mask especially was fascinating to see up close! Another detail I liked was that I didn't see Leatherface's eyes behind his mask, which made it even more terrifying when cornered by him! I also enjoyed seeing all the makeup/mask choices of the clowns who brought something unique to their character. The tall black/red clown to me has always come across as a bell-hopper at the Hotel, with his makeup complimenting his creepy smile. The eye contacts also add to his unsettling presence whenever you happen to come across him.
I appreciated the moments the cast would walk outside or were seen on the metal staircase on the side of the building so I could get a better look at their costumes, makeup, and masks! I believe more details given to these characters would really make them top-notch and add to their overall presence.
---
Customer Service Score: 9.85
Customer Service Scores – By Question

Customer Service Scores – By Attraction

Customer Service Review:
It's very easy to locate the Hotel with the flashing lights, vehicles parked upfront, as well as the building being painted white with red blood drips! Parking is right across the street, so there's no missing it!
The staff working the concession and ticket booths are very pleasant to talk to and easy to make conversation with. You may also catch the owners walking around making sure everything is running smoothly but were ready to help when I went up to them!
Safety is not an issue at the Hotel but do expect an involved experience with crawling through small spaces and climbing stairs. They also run through the rules before sending you down the slide at the end of the attraction, with staff ready to help you if you need to be taken down the stairs to exit the haunt instead.
Information can be found on their Facebook page regarding opening days and events, and additional details can be found on their website. The website includes hours/dates, an event calendar, address information, pricing, contact details, and their waivers.
---
Immersion Score: 8.05
Immersion Scores – By Question

Immersion Scores – By Attraction

Immersion Review:
From the moment you pull up to the premises, you know you are in for a treat. The building is spooky, and you can't confuse it for anything besides a haunt. They do a great job building excitement before you enter the Hotel with the atmosphere with some of the characters coming out from the haunt to greet the queue line, and see some of the actors from above on the metal staircase, usually up to clown-foolery and interacting with the guests below.
Hotel of Terror doesn't follow any sort of theme or overarching story, but instead takes you through several different areas with a various ways to scare you out of them! It flows together well and never feels jarring transitioning from one area to the next. For the first time visitors, it may take a little longer for customers to find their way through certain areas, but the actors do wonderful work keeping things flowing evenly between groups. They continue to improve and update areas to keep them up to date and give something new for frequent guests to find.
After taking the slide down to exit the attraction and helping back onto your feet, you have the option of taking the hay/hearse ride to Dungeons to continue your night of fright, visiting the concessions for refreshments and merch, or sticking around for the movie they are showing for free! They showcase two movies, the first usually something more family-friendly, and then a horror movie in the later hours of the night.
---
Special FX Score: 7.59
Special FX Scores – By Question

Special FX Scores – By Attraction

Special FX Review:
Hotel offers a ton of awesome special effects, making the attraction ooze with atmosphere, especially when it comes to set design.
One of my favorites in set design was the jungle with its great use of sound effects and its unique way of maneuvering through the area with the rope bridge and ramps, making you feel as if you're really climbing your way through it! Not to mention the giant animatronic, running waterfall, and the greenery that closes you in. I absolutely adore the grave scene, your only way forward going down. You must work your way through the underground tunnel, with vines, rocks, and bones sticking out from all sides, not to mention the resident who waits for you there. Quite disturbing indeed!
They have a couple of animatronic jump scares in transition areas, blasting outwards or slamming before fences before they can get you!
They keep the Hotel pretty dim throughout, giving most of the attraction a grungy-looking effect. The highlights use light effects very strategically in the dark maze and the clown maze. One gives you fear of what could be lurking within, while the other stirs a feeling of panic and urgency as the walls flashing colors disorient you. I also really enjoyed the red hallway, with slow blinking red lights that always gives me the creeps entering!
While the Hotel also uses special effects like lasers and fog, one impressive effect they showcase is the woman with only the top half of her body left! It's a great effect that really does make it seem like her torso is stuck down onto a stake.
---
Scare Score: 8.05
Scare Factor Scores – By Question

Scare Factor Scores – By Attraction

Scare Factor Review:
The Hotel delivers on the terror! This is one of the more confined experiences you'll find in haunted attractions that does a great job building anxiety naturally by having you particularly inch through it without being uncomfortable or too claustrophobic. For someone who goes through the Hotel quite often, they found new ways to surprise me this visit! Tons of well-executed jump scares I was not expecting, and the actors do a great job making me feel uncomfortable or panicked as I made my way through.
I would've liked to see more diversity in some of the scares as there were some who just stared creepily and smiled as I passed without much of a payoff or scare. Harkening back to the zombie who crawled through the tunnel after me, that was a fantastic example of a quiet, intimidating presence with an excellent payoff I would like to see more of! That being said, there were a lot of creative uses of the space that really got me and had me rushing out the room, rather with the actors or the overall vibe of the area.
Hotel of Terror offers a Kids Nights on select days from 4-6 PM for ones who may not be ready to experience the attraction in full. In a safe and not so scary way, they let them explore the attractions and interact with the actors for a fun evening of costumes and candy!
---
Entertainment & Value Score: 8.5
E&V Scores – By Question

E&V Scores – By Attraction

E&V Review:
I was able to get through the attraction in roughly 20 minutes. For those in a group or who have never been through the attraction, it'll be closer to 25-30 minutes. Individual tickets for Hotel only are $22, and the combo ticket for both Hotel and Dungeons is $40, with access to the Pass VIP Line over at Dungeons of Doom.
Sunday-Thursday, you can save $5 with a coupon! The ticket includes a free hay and/or hearse ride between Hotel and Dungeons.
The best time to visit to avoid long wait times is in September (besides opening night) or through Sunday-Thursday in October. Hotel of Terror has earned its reputation and popularity after years of hard work and dedication to the attraction. I love seeing all the changes they make year after year, and this season is no different! Overall, its worth checking in at the Hotel of Terror for a night full of screams and entertainment!
---
View Full Score Sheet
---
Pics We Took From Our Visit:
---
---
Have you visited this attraction?
---
Past Awards
---
2022 Awards
Freddy Krueger - Kevin Cawley (Given by: Team Graveyard Shift)
---
---
Past Awards
---
2022 Awards
Freddy Krueger - Kevin Cawley (Given by: Team Graveyard Shift)
---