Hotel of Terror – Full Review
Hotel of Terror is a Haunted Attraction located in Springfield, MO.
334 N Main Avenue, Springfield, MO 65806View All Details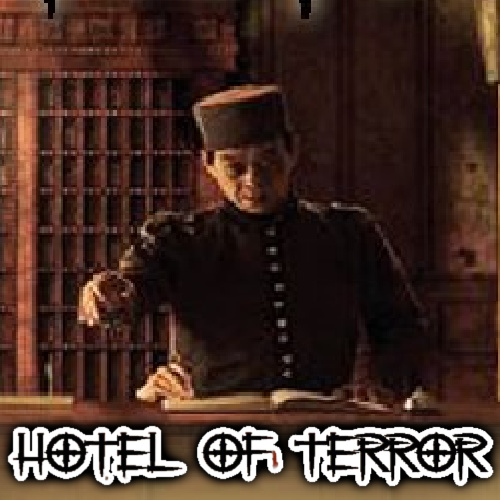 Features:

Free Parking, Food/Concessions, Gift Shop/Souvenirs, Special Events, You will NOT be touched, Movie Characters, Original Characters, Indoor/Outdoor Waiting Line, All-Indoor Attraction, Family Friendly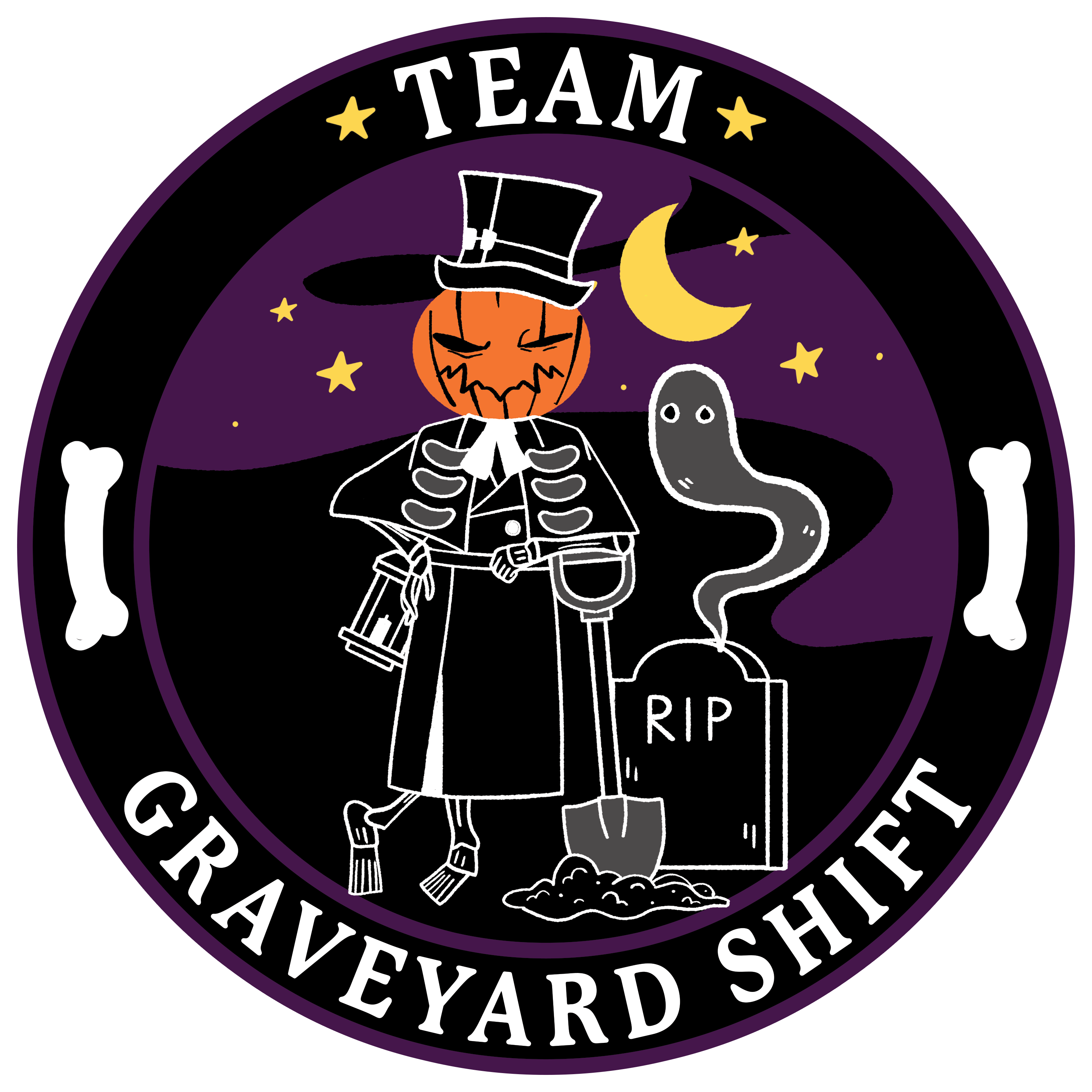 This attraction was reviewed on September 22, 2023 by Team Graveyard Shift.
---
About Our Reviews and Rating System
---
Final Score: 8.03
Final Scores – By Category

Final Scores – By Attraction

Summary:
We're back again at Springfield's oldest and longest-standing haunted attraction, Hotel of Terror. This is their 45th anniversary, and they're here to do what they do best: bringing fear and cheer! You'll be squeezing and crawling your way through four flights of fear with a slide that'll drop you all the way back to the bottom when you check out! This year, instead of checking in as a single guest, I brought the team with me to see what the Hotel had in store for us!
---
Cast Score: 7.32
Cast Scores – By Question

Cast Scores – By Attraction

Cast Review:
The cast has remained pretty consistent from last year to this year, except for a couple of new faces. We started with a sneaky prisoner who threw themselves at the cages, following close behind, growling like an animal trying to escape. Of course, Freddy Krueger stepped out from the shadows to greet us by name and have a fun interaction with us in the fog, dropping classic lines while having some fun banter. We would love to see what else they could do in Freddy's area to give him more places to jump out from and utilize the space given to such an icon!
We love it when actors play off each other and work for good distractions to scare the whole group. There is a curtain where it's pretty certain someone will jump out from; it's just a matter of when. We were almost fully through when they jumped out and startled the back of our group, and when the front of our group turned around, another clown jumped out in front of us and scared us! It's pretty smart to have two actors there. Further along is the pitch-dark hallway maze you have to work through, which is guaranteed to have a good jump scare with the clown actor that lurks in there, just a lack of actual interaction.
Hotel of Terror, while it is excellent with its jump scares, needs more diversity between character behavior and dialogue. There were a lot of yells and growls throughout, especially amongst the clowns. The dialogue that is there can be hard to hear over the loud music/sound effects, especially for those characters who speak in a whisper and are not right up next to you.
A very bloody clown greeted us in a twisty hallway equipped with a blowhorn and bells, adding diversity to a house full of clowns! We also enjoyed the chainsaw guy, who was very aggressive and wasn't afraid to get the chainsaw in your face, and also tried reaching out to grab at us! This isn't something I've seen happen before from a chainsaw actor. Nice touch! While adding more actors could have filled up some of the more empty spaces, the actors who were there did a great job covering a ton of areas around them. Many actors popped up multiple different times in different spots! Some that really took us by surprise!
Overall, this is a great haunt for scares and a couple of interactable moments, but we would love to see how they can diversify more in the cast!
---
Costuming Score: 7.67
Costuming Scores – By Question

Costuming Scores – By Attraction

Costuming Review:
Clowns were a popular character choice for this haunt. While clowns are scary, they do not match certain environments. Freddy was undoubtedly a stand-out player with his costume and accessories. The clowns were detailed and personalized, utilizing props to differentiate between them. In conclusion, there are very detailed performers, but characters could be more varied throughout the haunt to match their environments. The added details are definitely an improvement from last year, as we can tell most of the costumes were customized with rips, tears, accessories, and blood to really bring these characters to life!
---
Customer Service Score: 9.9
Customer Service Scores – By Question

Customer Service Scores – By Attraction

Customer Service Review:
The Hotel is incredibly easy to find with its iconic building. You can tell right away from just looking at the building that it's a haunted house! Parking is also conveniently across the street, and on the side of the building for nights you wanna catch a drive-in movie. The staff is always wonderful, kind, and helpful, and the owners always make sure everything runs smoothly!
There are no real safety concerns, but just be aware of the many twists and turns and be cautious before taking a step. This is NOT a haunted house that is easy to run through, as there are dark corners, tight hallways, ramps, stairs, places you must crawl through, and much more! So watch your step and protect your head!
They keep their Facebook and website updated with information regarding tickets, address, opening nights, events, times, special events, and more!
---
Immersion Score: 8.66
Immersion Scores – By Question

Immersion Scores – By Attraction

Immersion Review:
The Hotel is really great at keeping you immersed throughout. I always love driving by or walking near the Hotel during the off-season because it always brings a creepy air to the otherwise barren street. It's amplified even more so during haunt season when the hearse is parked up front, and all the lights and music come on. It truly brings the old creepy building to life. It's certainly not all that it seems from the outside. You will go through many different areas within the attraction, from caged fences to the jungle to the circus; it's quite an adventure! Of course, some areas are more true to the name, with bedrooms and seemingly haunted hallways. This haunt truly is a trip to go through from beginning to end! With its closed and tight spaces, it refuses to let you out of its immersion as you make your way through. There are some more quiet areas, but it works in contrast with some rooms that can get pretty loud and overwhelming. The quiet moments build up an eerie and creepy vibe to those close jump scare encounters.
---
Special FX Score: 7.85
Special FX Scores – By Question

Special FX Scores – By Attraction

Special FX Review:
This haunt relies heavily on its actors for the ambiance. There were not a ton of huge sets in this haunt, but there were a few new animatronics to speak of, including a witch at her cauldron (along with her dog familiar) and the classic effects of dead bodies lying around and severed heads in cases. My favorite part of the Hotel is walking down into the crypt. It's a haunting feeling to walk through an upright coffin and be transported down into the catacombs, walking amongst the dead. The MASSIVE dinosaur animatronic head is always a highlight!
---
Scare Factor Score: 6.98
Scare Factor Scores – By Question

Scare Factor Scores – By Attraction

Scare Factor Review:
As previously mentioned in Cast, the jump scares here are pretty spot on, especially when it comes to actors working together to scare entire groups together or work as a distraction for each other. Besides the scare actors, this is definitely one of the most confided and claustrophobic haunts you can come across, bringing a whole new level of terror as you work your way through the attraction! It has improved from years prior when some of the actors didn't make any attempt to scare; it seemed like everyone was on their A-game to bring on the terror! We would love to see more of how they can use the space creatively and have more characterization, especially with how close quarters it is. But overall, it succeeds in getting scares!
Of course, they also offer a Kids Night on select days before the attraction opens as a not-so-scary alternative for the kiddos who aren't quite ready to experience the haunt in full!
---
Entertainment & Value Score: 9.1
E&V Scores – By Question

E&V Scores – By Attraction

E&V Review:
Tickets for the Hotel of Terror run for $23, and if you want the combo ticket for Hotel and Dungeons of Doom, it will be $42! You can find coupons on their Facebook or website for a discount on select nights!
They also offer a free hearse or hay ride to both attractions!
It took us 20 minutes to go through as veterans at this attraction. Brand new guests can probably expect a 25-30 minute walkthrough. The best times to visit for the lowest wait times would be September or weekdays in October!
Hotel of Terror has been around for 45 years, which is very impressive for an attraction, and it's clear why they've withstood the test of time! Even against the city itself, the Hotel stands tall as a spooky staple of Springfield. It's very community-based, with free movie nights, participating in the parade, holding special event nights, and being involved in events outside the haunt. Springfield loves Hotel of Terror, and we do too!
---
View Full Score Sheet
---
Pics We Took From Our Visit:
---
---
Join ourspookyadventures!
We visit Halloween haunted attractions year-round! Follow us for haunted house walkthrough videos, behind the scenes footage, and more!