House of Terror – Full Review
House of Terror is a Haunted Attraction located in Panama City Beach, FL.
12500 Front Beach Road, Panama City Beach, FL 32407View All Details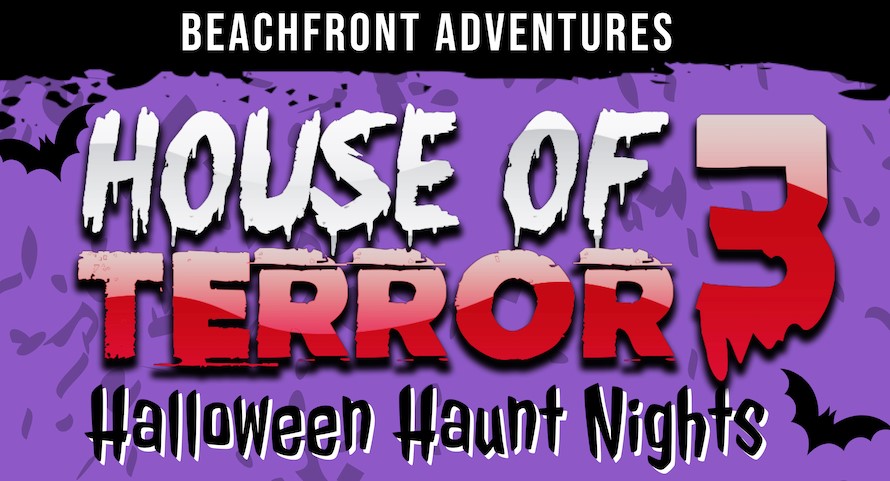 Features:

Free Parking, Restrooms/Porta Potties On-Site, Food/Concessions, You will NOT be touched, Original Characters, Uncovered Outdoor Waiting Line, All-Indoor Attraction, Family Friendly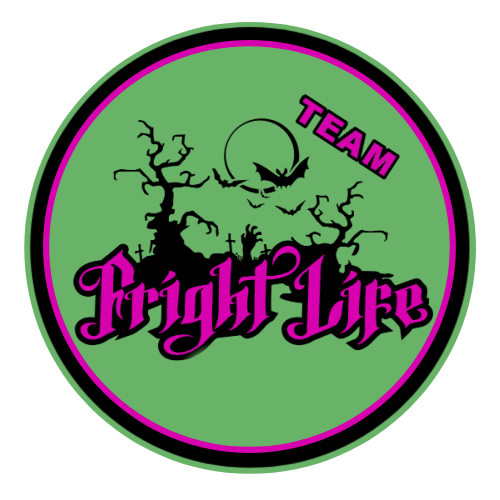 This attraction was reviewed on October 22, 2022 by Team Fright Life.
---
About Our Reviews and Rating System
---
Final Score: 7.34
Final Scores – By Category

Final Scores – By Attraction

Summary:
Located at Beachfront Adventures in Panama City Beach, Florida, House of Terror is a small haunt that offers a taste of big haunt experiences. If you are looking for a scary, realistic haunt but don't think you can handle being scared for long periods, this haunt is for you. This haunt is incredibly smart in its design. The creator of this haunt may have a small space to work with, but he utilizes effects in that space brilliantly. You will swear that the haunt is bigger than it is, and in doing so, your experience time is also lengthened. Great performances with strategic sets and effects make this a great haunt! This haunt will prove that size doesn't always matter when creativity and strategy are implemented!
The bonus is that this haunt is located at a family fun park. You can spend a whole night enjoying Halloween activities for all ages. There are flip-and-spin bumper cars, go-karts, mini golf, a hay ride, a kiddie maze, a monster paintball, a concession area with themed food and drinks called Goblin Grub, and our absolute favorite… their Buried Alive Coffin Experience! It is a unique virtual reality adventure that is so much fun!
---
Cast Score: 6.85
Cast Scores – By Question

Cast Scores – By Attraction

Cast Review:
The cast at House of Terror is small in number (anywhere from 5 – 8 people), but they do a fantastic job of covering a lot of ground. So, while we felt the haunt would have benefitted from having more actors to provide more of a variety of characters, there was no place within the haunt that we felt was empty or void of actors. This haunt was strategically built to make it easy for actors to move covertly from one spot to another in seconds. They were like Houdini! We wondered how they appeared in front of us and immediately on the other side of the room or in a special effect. Every actor, in every spot in the haunt, gave us an excellent performance. They interacted consistently with us and gave us their undivided, maniacal attention.
---
Costuming Score: 6.55
Costuming Scores – By Question

Costuming Scores – By Attraction

Costuming Review:
Given a limited cast, there was only a little variety of costumes and originality. The actors wore masks rather than makeup. That said, the masks used were realistic and top quality. There was one character that looked like Nosferatu incarnate. That mask was more realistic than a latex makeup appliance special effect.
---
Customer Service Score: 8.78
Customer Service Scores – By Question

Customer Service Scores – By Attraction

Customer Service Review:
Beachfront Adventures/House of Terror's website provides comprehensive information about the haunt; all their Halloween activities and pricing are very easy to find.
It is located on the main road closest and running parallel to the beach. The large, backlight, neon "Beachfront Adventures" sign can not be missed. Parking is complimentary, and there is more than an adequate amount. Once on the property, the haunt location is clearly marked with a large sign at the entrance that faces the street. It took us a moment to find the ticket booth as it faced the rides rather than the parking and entrance, but all of the staff we interacted with were friendly and helpful. Safety is a high priority, given all of the on-site attractions. We saw nothing that concerned us.
---
Immersion Score: 6.05
Immersion Scores – By Question

Immersion Scores – By Attraction

Immersion Review:
Minimal décor and activity was going on outside the haunt. We did not see any actors dedicated to the queue line. Those are two things the House of Terror could do in future years to kick guest experiences up a notch. The queue line moved slowly, mainly due to the timing of getting into the haunt. Each group brought in needed to finish the entire haunt before the next group went in. The five actors working the entire haunt required time to work their way through the different parts of the haunt before they could reset to the beginning. The significant part about that is that our group received undivided attention from the actors.
Once we got in the haunt, we were consistently immersed in the House of Terror's world. The scenes flowed well from one to the next. Every inch of space was transformed, and the scares came from every direction. We were on high alert the entire time we were in the haunt, and it was an incredible feeling!
---
Special FX Score: 8.03
Special FX Scores – By Question

Special FX Scores – By Attraction

Special FX Review:
Considering the small size of the haunt, there were quite a few high-impact effects. In fact, the very first effect is (SPOILER ALERT) an elevator, and this haunt created the best version we have ever seen. It was our favorite effect. The motion simulator and elevator set design were more realistic than those at other haunts we have gone through. We felt like we were in a completely different building than we saw before we walked in and that it had more floors too. The voiceover was creepy and easy to understand. It set the mood perfectly and foreshadowed what we were in store for. There are so many haunts that we have gone to that use an elevator effect, and they do not even come close to what House of Terror has created. Take that and then add in a horrifying character that materialized on some of the "floors," and it is haunt attraction "gold." Think of the David S. Pumpkins SNL skit with better sets, actual scary stops, and actual walk-through areas. Oh, and no silly pumpkin-suited oddball with skeleton backup dancers. Any questions?
---
Scare Factor Score: 7.69
Scare Factor Scores – By Question

Scare Factor Scores – By Attraction

Scare Factor Review:
Most of the scares came from the incredible actors, and most of their tactics were jump scares. However, as we mentioned previously in this review's "Cast" section, this haunt was strategically built to make it easy for actors to move covertly from one spot to another in seconds. And the sets themselves looked great, too, so we never knew where the scares would come from. Just when we thought an actor scared us good, another actor got us from a completely different angle within seconds. We were constantly on high alert. The actors were always sure that every person caught multiple scares from them.
---
Entertainment & Value Score: 7.25
E&V Scores – By Question

E&V Scores – By Attraction

E&V Review:
Tickets to the haunt are $15, and everything else at Beachfront Adventures is a separate cost, except the hay ride and kiddie maze. Season passes are available for purchase, as well as packages that include other activities. Tickets must be purchased onsite, and cash and credit are accepted.
With an entrance fee of $15 and an experience time of 8 minutes in the haunt, that puts the minutes per dollar at 53 cents. Typically, their price is a bit high for a short experience; however, once we went through the haunt, we felt it was fair. House of Terror has high-level effects (and is costly to produce and/or buy) and an abundance of scares. We have been through haunts that are over 30 minutes that have yet to have the creativity and production that this small haunt has. Hats off to Beachfront Adventures Director of Recreation, Blake, the creator of House of Terror. He has a passion for haunted attractions and a problem-solving, creative brain, so we have no doubt this haunt will get bigger and double down on creativity every year.
---
View Full Score Sheet
---
Pics We Took From Our Visit:
---
---
Have you visited this attraction?