Howl O Scream Orlando – Full Review
Howl O Scream Orlando is a Haunted Attraction located in Orlando, FL.
7007 SeaWorld Drive, Orlando, FL 32821View All Details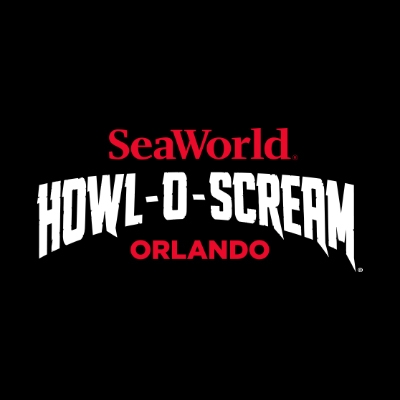 Features:

Paid Parking, Restrooms/Porta Potties On-Site, Handicap Accessible, Food/Concessions, Gift Shop/Souvenirs, Optional Games/Midway, You will NOT be touched, Original Characters, Uncovered Outdoor Waiting Line, Covered Outdoor Waiting Line, Indoor/Outdoor Attraction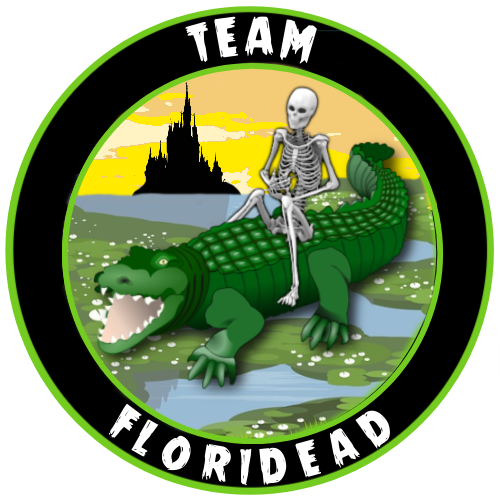 This attraction was reviewed on September 10, 2022 by Team Floridead.
---
About Our Reviews and Rating System
---
Final Score: 7.12
Final Scores – By Category

Final Scores – By Attraction

Summary:
After a successful Inaugural Fear in 2021, Howl-O-Scream has clawed its way back to SeaWorld Orlando for a second year of fright! Coming up from the depths of the lagoon are the Sirens, this year led by Scratch, the Siren of Blood. She and her sisters have brought forth 5 haunted houses (2 new – Siren of the Seas & Blood Beckoning, 1 reimagined – Dead Vines: Root of All Evil, and 2 returning – Captain's Revenge: Drowned in Darkness & Beneath the Ice), a whopping 7 scare zones (3 new – Sea of Fear, Cargo Carnage, and Terrors of the Deep, 4 returning – Cut Throat Cove, Frozen Terror: Alive in the Ice, Witchcraft Bayou and Deadly Ambush), 4 shows (2 new – Lurking in the Depths: An Adventurer's Tale and Lost Souls Hideaway, 2 returning – Monster Stomp: Slasher Alley and Siren's Song), 5 themed bar experiences (1 new – Allura's on the Rocks, 4 returning – Tormented, Longshoremen Tavern, Poison Grotto, Sirens' Last Call), 3 roaming haunts (The Sirens, Siren Minions, and Camo) and rides in the dark.
While we did not factor the four live shows into our final score of the event, we'd be doing the event a huge disservice if they weren't mentioned. Monster Stomp: Slasher Alley is back and better than ever. Now that the actors are no longer performing in face shields, their vocals can be heard clearly throughout the theater. In addition, the fan-favorite skeleton dance number has been expanded and is now double the length.
The only show with no noticeable changes is Siren's Song. While it still fits the theme of the event, we would have loved to see some tweaking for the second year, perhaps with more focus on Scratch as she is the main icon of the event this year. If you haven't seen the show yet, make it a must-see on your list. Lurking in the Depths: An Adventurer's Tale is outside in a mini-amphitheater featuring explorer Sam Hud Hudson and his encounters with sirens. We thought the concept was there but the show didn't end on a strong note and left the entire audience wondering if there was more. If SeaWorld brings the show back for 2023, we'd like to see a stronger ending to really tie everything together.
Finally, for $10 extra, you'll receive admission to Lost Souls Hideaway, a drag cabaret featuring Serpentina Moráy. The performance is show-stopping and should not be missed. You can pre-purchase your time slot online before you arrive and we highly recommend you do so. Pro tip: Arrive 15 minutes before the performance time. Seating is outside at small tables and is not preassigned in advance. There is a bar serving exclusive bites and drinks that you can only purchase at the Lost Souls Hideaway.
As this year's tagline states, We're just scratching the surface. Indeed, Howl-O-Scream Orlando feels exactly where it should be for its second year in operation and they're bringing everything to the table. Shortcomings from last year have been improved upon and you can really begin to feel the event finding its footing amongst the competition in the area. One of the most exciting operational changes this year is the park no longer dead ends and makes a complete circle. It really expands the footprint of the event and drives guest movement forward.
One thing that's remained the same is the value for money. Howl-O-Scream Orlando is one of the best deals in town and, with tickets originally as low as $24.99 a night, you'll be hard-pressed to find another event that provides that much entertainment and scares for the price tag. As attendance continues to grow and word of mouth spreads, it's going to be a wild ride to see where SeaWorld takes the event for 2023.
---
Cast Score: 6.88
Cast Scores – By Question

Cast Scores – By Attraction

Cast Review:
A huge standout of Howl-O-Scream Orlando is the phenomenal cast that brings the haunts, scare zones, themed bars, and shows to life. Howl-O-Scream Orlando's houses do not rely on many sound & light-activated triggers, which means it's up to the actors to sell the scene through their voices and physical movements. In Sirens of the Seas, actors were actively engaging with each member of our group and fully immersing us in the theming of the haunt. Special shout out to the Captain of the ship who offered to share her rum with us while trying to not shipwreck us. Actors are all well-themed to each haunt and scare zone but certain houses, Beneath the Ice and Dead Vine specifically, felt like there were several actors missing. Beneath the Ice is a long haunt, so the lack of actors really stood out during both run-throughs we took. I only saw 6 scareactors in the scare zone Witchcraft Bayou, which was another area that, while themed, felt empty and devoid of scares due to the lack of staffing. Since the event is just getting started, we hope Howl-O-Scream Orlando is able to staff some of the houses and scare zones more as the event becomes busier in October.
Actors are placed EVERYWHERE at the event. This means the bush you're walking by, the park map you're looking at, the custodial Ambassador sweeping the floor, or the photo op you're standing in front of are all potential hiding places for the actors and they use them to their advantage.
If you have time to kill or are attending multiple nights, we highly recommend parking it in one of the seven scare zones to watch the actors bring their roles to life. In Deadly Ambush, we walked up to two actors who were in full immersion mode, conversing as two camp counselors who just witnessed the murder of one of their campers and were coming up with a plan for escape. At that moment, we were completely taken out of the theme park setting and fully immersed in their story. While walking through the scare zone later in the evening, one of those same counselors came up to me and asked why I came back because it wasn't safe (He also informed me arts and crafts were canceled for the day). A majority of the actors operate on this level in the streets at the event which really makes Howl-O-Scream Orlando stand out.
---
Costuming Score: 6.81
Costuming Scores – By Question

Costuming Scores – By Attraction

Costuming Review:
In the haunted houses, all of the costumes that we saw made sense for each house's theme and storyline. Costumes were well fitted to each person and nothing looked out of place. The standouts for the evening were in Dead Vines: Root of All Evil, which featured costumes that looked like they were being consumed by plants. Ghillie suits were used in several rooms and, because the house is fully decked out in overgrown plants and vines, the costumes made the plants feel like they were really coming to life. The rest of the houses primarily used airbrush techniques and little to no masks. In the future, we'd like to see Howl-O-Scream Orlando have a more even blend of actors in masks, prosthetics, and airbrushed makeup effects to provide some variety and more attention to detail to cover up shoes that weren't always black or themed.
Masks and airbrush makeup techniques are used to great effect in the scare zone Frozen Terror: Alive in the Ice. Hands and necks are designed to look like frozen veins which blend into realistic masks to transform the actors into frozen zombies. The results are chilling (literally) and the scare zone really comes alive at night under the glow of the frozen, blue lights. The highlights of the evening were the five sirens in Siren's Song and the sirens traveling around the park as part of the roaming haunts. Prosthetics and airbrushing were mixed expertly to bring the alluring, yet horrifying sisters to life in the stage show and, in the streets, the masks are so well fitted to the actor's faces that it's easy to believe the sirens just washed ashore in search of their next meal.
---
Customer Service Score: 7.83
Customer Service Scores – By Question

Customer Service Scores – By Attraction

Customer Service Review:
We arrived at the park 30 minutes before the gate open time and traversed the toll plaza and parking lot with ease. Parking does cost $30 unless you have an Annual Pass to SeaWorld. Before entering the event, you have to go through a security checkpoint. Bags larger than 8×5 are not permitted at the event unless they are being used for medical reasons. This rule has continued for 2022 and was a huge sticking point at the main gate in 2021. There were quite a bit of upset guests and questions about bag size since quite a few people arrived in an Uber or Lyft and did not have a car to store their belongings. If you plan on attending Howl-O-Scream this year, it's smarter to keep your bag in the car or at home and only travel with your essentials. With the high level of security, you can rest assured knowing you're going to have a safe evening.
Customer Service at Howl-O-Scream Orlando was decent but not spectacular. While Ambassadors were helpful, none went out of their way to go the extra mile to provide exemplary customer service or pump you up before entering the haunted attractions.
Park maps, attraction information, operating hours, and FAQs can be found on the Howl-O-Scream website but are not as easily found or prominent as we think they should be (especially the bag policy). We recommend browsing the entire website before visiting to make sure you're set up for success. While park maps are located at the entrance of the park, the maps do not have the show times so the only way to figure out that information is either to look them up online or head to the venue in the park.
---
Immersion Score: 7.03
Immersion Scores – By Question

Immersion Scores – By Attraction

Immersion Review:
Howl-O-Scream Orlando has made some improvements in the haunted houses for the 2022 season for a more immersive experience. We noticed a higher level of set design, especially in the new house, Blood Beckoning. The house is a standout at the event and merges the sounds of a rundown city, smells of rotting corpses, and well-placed lighting effects so well that you're fully immersed in the storyline and ready to become the next blood sacrifice to Scratch.
One thing we think Howl-O-Scream Orlando can work on is the pre-haunt area before entering the attraction. While it's a step up from 2021, and there are facades in front of Siren of the Seas, Blood Beckoning, and Captain's Revenge: Drowned in Darkness, we think there could be more of a storyline set up in the queue to prepare you for the house you're about to enter. Storylines of the houses are a little muddled and the park maps do not provide descriptions of the haunts. Two in our group were confused by a few house plotlines, and we think it could be fixed by providing some more pre-house immersion.
The most immersion at the event can be found in the streets, where one scare zone runs into the next, dimly lit and each connected by thick, dense fog. When the roaming haunt actors use the fog to their advantage, the streets suddenly feel unsafe and you'll be hard-pressed to determine whether you want to proceed forward or turn around running. It feels like something out of a horror film and we kept circling the scare zones throughout the night because we couldn't get enough of the immersion.
---
Special FX Score: 6.63
Special FX Scores – By Question

Special FX Scores – By Attraction

Special FX Review:
As mentioned, set design has improved at the event for 2022, and scenic elements were added or changed around for returning haunts. In addition, we noticed an increased presence in sound design in the houses and scare zones, specifically in the queue for Blood Beckoning, which was something we thought was lacking in 2021. A really nice touch is the scented fog in both Deadly Ambush and Witchcraft Bayou to really transport you to the location of the scare zone.
We do think Howl-O-Scream Orlando can continue to take the special effects even further for 2023 with more blended actor-activated light and sound triggers, illusion effects, and an even stronger sound design. There were frequently too many moments when the haunted houses were quiet and it took us out of the experience quickly. We saw no animatronics in any of the houses and we hoped the lighting in the streets and haunts would be a little lighter. While the dimly lit lighting is effective, it makes it hard to appreciate and see the finer details of the houses and streets' makeup, costume, and scenic design.
Special shoutout to the cockroach in Siren of the Seas. It was a nice touch in the house and gave a great comedic sense of relief that was welcomed by everyone in the group.
---
Scare Factor Score: 6.43
Scare Factor Scores – By Question

Scare Factor Scores – By Attraction

Scare Factor Review:
We found the haunted houses at Howl-O-Scream Orlando to be moderately scary, depending on how easily you scare. Since Dead Vines: Root of All Evil used hanging vines all throughout the house, actors are easily able to hide and pop out right at that moment when you're trying to push through the vines and determine where to go. This really adds to the scare factor of the house and makes the house a highlight of the evening.
It needs to be mentioned that Howl-O-Scream Orlando pulses guests through their houses, which really ensures each group is scared evenly and prevents you from figuring out where the next scare might be coming from. While it might increase your wait time in line, it's worth the wait and amplifies the scare factor. If the event continues to innovate and provide new scare tactics (we saw no ground-level scares and only one scare came from above our heads), the scare factor level in the houses will rise quickly.
The bigger amount of scares came from the scare zones, which was something we also experienced in 2021. With more room to maneuver and hide effectively in the streets, the actors aren't afraid to take the scare to the next level and the event is that much stronger because of it. Howl-O-Scream Orlando doesn't give you a moment to let your guard down while walking the streets, including the exit of the park, and for that, scare zones ranked the highest in terms of scare factor at the event.
Want to attend Howl-O-Scream Orlando but are maybe too afraid to do so? Good news! Returning for 2022, Howl-O-Scream Orlando offers a No Boo necklace for $15. When worn and turned on (it lights up) it lets the scareactor know you don't want to be scared. It's an excellent solution for someone who wants to experience the event on a "less scary" level. Heads up: The necklace does not work in the haunted houses so you're fair prey if you decide to walk into one of them.
---
Entertainment & Value Score: 8.61
E&V Scores – By Question

E&V Scores – By Attraction

E&V Review:
Our highest-rated review point of Howl-O-Scream Orlando is the entertainment and value you receive with your ticket. One member of our party had a $30 single-night ticket, and the other two had a $99 unlimited visit ticket. The event runs for 28 nights which means it breaks down to roughly $3.53 a night to go on an unlimited visit ticket. We've never been to any haunted attraction, let alone a theme park, that offers that much entertainment and value for the money.
Pro tip: If you plan on attending the event, buy early! Howl-O-Scream Orlando runs fantastic deals when tickets first go on sale. The unlimited visit ticket is now $139.99 instead of $99. You typically have a solid month to purchase tickets at the introductory prices before ticket pricing goes up.
---
View Full Score Sheet
---
Pics We Took From Our Visit:
---
---
Have you visited this attraction?