Review of Hudson Haunted House Haunted Attraction
Review of Hudson Haunted House Haunted Attraction
Review of Hudson Haunted House Haunted Attraction
Hudson Haunted House – Full Review
Hudson Haunted House is a Haunted Attraction located in Hudson, OH.
2250 Barlow Road, Hudson, OH 44236View All Details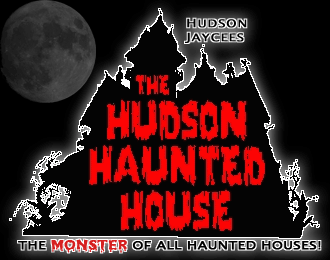 Features:

Free Parking, Food/Concessions, Special Events, "Old-School" (Low Tech), You will NOT be touched, Original Characters, Covered Outdoor Waiting Line, All-Indoor Attraction, Family Friendly

How Do We Get These Scores?

Final Score:

8.86
How Did We Get This Score?

Summary:
Hudson Haunted house has the distinct honor of being not only one of the very few remaining Jaycee's haunts in Ohio but also the oldest haunt in the state. As such, it has become quite a family affair, with three generations of haunters under one roof working tirelessly to run their truly amazing show. Their dedication as a group has allowed them to donate nearly TWO MILLION dollars since their inception, and they show no signs of slowing down. Though their space is small, their innovative approach to haunting gives them a larger than life presence that allows them to boast the title, 'Monster of all Haunted Houses.'
---
Cast: 9.1
How Did We Get This Score?

All of the cast members at Hudson are volunteers, and the overwhelming majority of them are children. We never would have assumed this for ourselves, given the caliber of acting talent they have. In fact, the actor team as a whole is easily one of the best we have seen all season. While many of the scenes they have are common ones, they take interactivity to another level, with one actor going so far as to cut the tongue out of his mouth (a fake one, of course) and offer it to us in their butcher scene. One actor grabbed Jason by the arms and dragged him backwards down a hallway while another actor gagged a mouthful of blood on the ground in front of Katie and begged her for help. Whatever gender you thought these characters to be in your head, reverse them. While some standard character types are found at Hudson, they're not content to play out haunt tropes as you have always known them.
One of our personal favorite characters was a woman who wore a suit with a chicken mask (including feet and feathered hands holding a KFC bucket). She roams the queue line, manically clucking and squawking at patrons. It is both a hilarious and deeply uncomfortable experience. Subversion of the norm is clearly the order of the evening here, which even the most seasoned of haunt patrons will find delightful.
---
Costuming: 9.93
How Did We Get This Score?

Off the rack costumes do not exist at Hudson, and despite their impressive (and well organized) wardrobe, some actors still opt to create their own costumes. The result is a number of characters we can't really describe. Our guide through the haunt was one of these actors. Her melty face, X'd out eyeballs and dinosaur hoodie left her in no clear category of existing monster, which only added to her inherent creepiness. That, and she carried a well-used metal bat, so we weren't keen to ask too many prying questions.
Makeups at Hudson are largely a combination of prosthetics, airbrush, and paint. They even practice the largely forgotten art of blood spitting, the very best method for creating authentic looking blood splatter effects. Very few masks are used, and the ones they have fit well on the actor and are appropriate for their scene.
---
Customer Service: 10
How Did We Get This Score?

The safety system at Hudson is a well-oiled machine. If any actor in any room has a problem, each scene has its own panic button that when pressed, will alert a security guard immediately, who will then sprint to the source of the alarm. We saw this in action several times throughout the night for thankfully minor reasons, usually a patron with a phone out, or a group with someone too scared to go on. Security also has a live feed from the security cameras streaming on their cell phones, so they have an eye on key areas of the haunt no matter where on the property they are. We would love to see every haunt take such a complete and proactive approach to safety.
Since most of their actors are children, their scenes are set up in such a way that the young actors are on a raised stage, with a barrier between them and the public as a measure of protection for both volunteers and patrons. It also has the added benefit of making the actors seem about a foot taller than they actually are, and therefore a bit more intimidating.
---
Atmosphere: 9.2
How Did We Get This Score?

We were greeted from the road by a huge lighted billboard declaring that we had arrived. As we drove towards the entrance, there was an oversized grim reaper welcoming us in. There was a carnival balloon pop game available for guests to play and a gorgeous old hearse stationed out front while actors roamed the queue and midway areas. The local classic rock station was playing over the sound system, which mixed with the screams and delighted sounds of the patrons waiting in line. The atmosphere outside had a feeling of classic, fun Halloween that didn't quite tell the full story of the sorts of horrors that would meet you on the inside.
---
Special Effects:

7.58
How Did We Get This Score?

Old school is the name of the game at Hudson. We only saw one large prop on display, and that was fine, as the actors do a fantastic job of scaring without the use of fancy robots. Their scenes were very well decorated, and while there were some that could have used some more detail or even a bit more lighting, on the whole, the scenes had an authentic, lived in look. We did notice that the sound system in a small handful of rooms was cutting out, which threw an actor or two off their game, but it didn't take away much from the overall effectiveness of their scares.
---
Theme:

N/A
How Did We Get This Score?

Hudson doesn't follow a single theme.
---
Scare Factor:

7.88
How Did We Get This Score?

It doesn't matter who you are, when you're at Hudson, you are the target of a scare. Whether they're using intimidation, gross outs, or jump scares, they are after you. It is very easy to forget while you're in there that the cast is so young. Their older volunteers do an excellent job of training their little ones and even though we were one of the last groups of the night to go through their attraction, their energy was still fantastic. Their dedication to their service project is truly moving, and we are grateful that they're training the next generation of haunters so diligently. After our tour, we were invited to give 'stars' to the actors we most enjoyed. Originally the idea was to give five stars to the actors who we felt did exceptional work that night, but we couldn't narrow it down to five, and I think we stopped somewhere around 12 stars.
---
Entertainment & Value:

8.88
How Did We Get This Score?

Tickets at Hudson Haunted House are $12 and it took us about 15 minutes to walk through. This gives them a value of 1.25 minutes per dollar, which is a great value. They also have coupons available on their website which are subject to change from year to year. No fast passes are offered, but for the faint of heart, they do offer matinee shows on select Sundays (dates and times are on their website) with an admission price of $3 per child, or free with a new, unwrapped toy.
---
How Did We Get These Scores

---
Guest ReviewsGuest Average: 10 out of 10
John knight – 10/10 – October 26, 2018I hadn't been to a haunted house in years and am so glad that a friend and I took the time to check …show more it out!Both the acting and the displays were top notch.Everything seems to come together flawlessly as you inch your way through,I.e. the sounds,visual effects and the acting ability of those involved.The experience there left me with an impish smile on my face the whole time I was there and continued the whole drive home.I would strongly recommend this trip to anyone!congats and admiration to the great staff at the Hudson Haunted House!A true local gem!
---
Past Awards
---
2020 Awards
Best Multi-Gen Cast (Given by: Team Cleaverland)
---
2017 Awards
Best Small Haunt (Given by: Team Jefferson Starship)
Actor Shout Out Award - Graveyard Girl (Given by: Team Jefferson Starship)
---