Hush Haunted Attraction – Full Review
Hush Haunted Attraction is a Haunted Attraction located in Westland, MI.
37550 Cherry Hill Road, Westland, MI 48185View All Details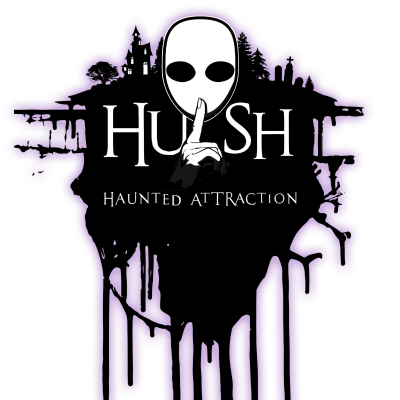 Features:

Free Parking, Handicap Accessible, Food/Concessions, Special Events, You will NOT be touched, Indoor Waiting Line, All-Indoor Attraction

Most Recent Video from The Scare Factor:
(Scroll for Scores and Written Review)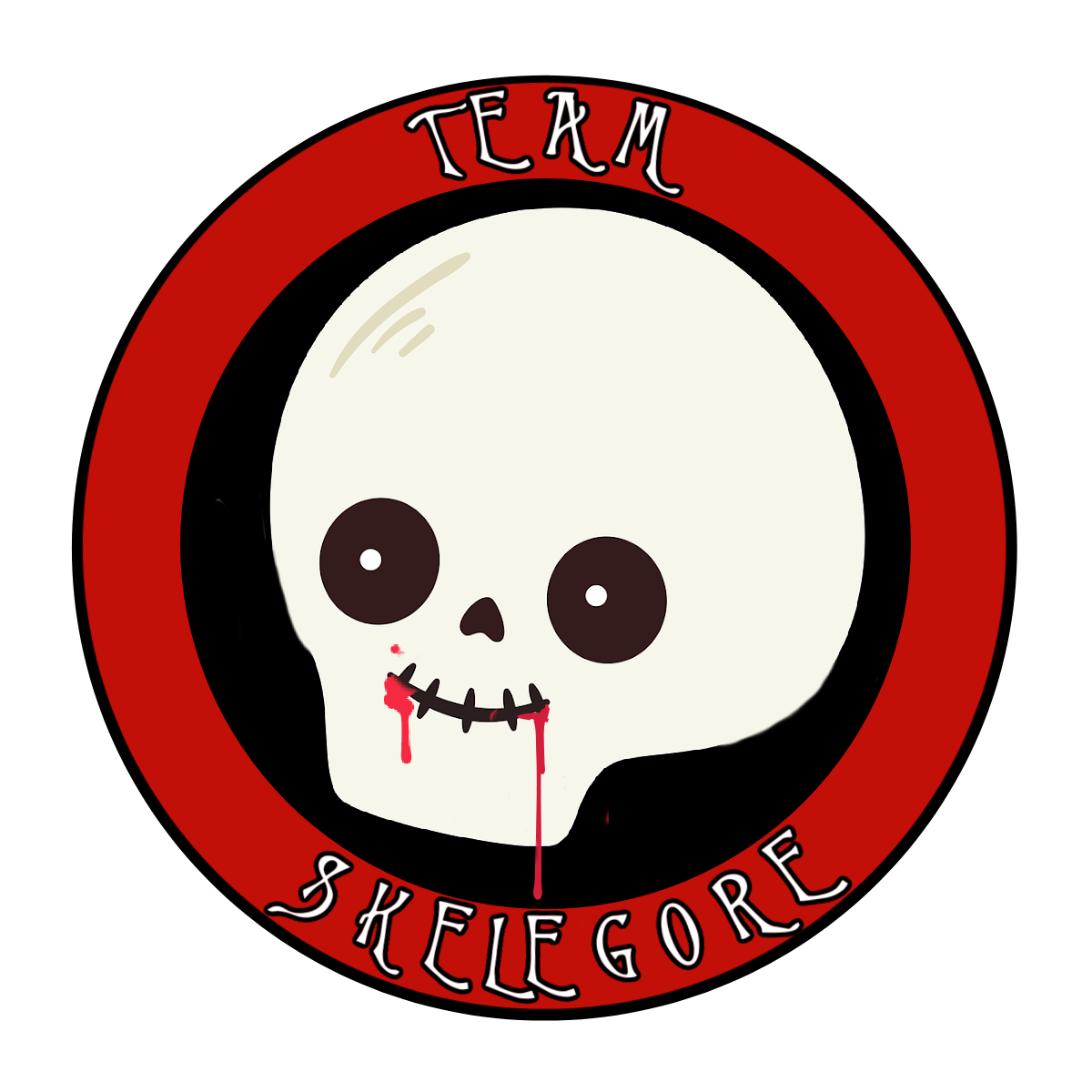 This attraction was reviewed on October 20, 2023 by Team Skelegore.
Co-Reviewed By: Team Terror Techies
---
About Our Reviews and Rating System
---
Final Score: 8
Final Scores – By Category

Final Scores – By Attraction

Summary:
Hidden on the outskirts of Detroit, Michigan, Hush Haunted Attraction is showcasing incredible set builds, a spooky atmosphere, and best of all, alcohol. Hush's claim to fame are their three secret bars hidden throughout the haunt, serving up themed cocktails and offering a fun addition to the haunted house experience. The bars are found between their three attractions: Twilight Hotel, Swampland's Hollow, and Rosecliff Hall. Each of these attractions offer their own style of creep factor and spooky vibes. With dedicated cast and staff members that go the extra mile, Hush is absolutely a must-see haunt in the Detroit area.
---
Cast Score: 8.41
Cast Scores – By Question

Cast Review:
The overall cast demonstrated proficiency in their roles, effectively contributing to the eerie ambiance that enveloped the haunt. One actor, in particular, stood out in a scene that stuck with us. It was set in a room filled with dolls, two of which were eerily life size and realistic. As we approached the exit of the room, one of these lifelike dolls turned out to be an actor who suddenly came to life and moved towards Bryan, catching him off guard. Fans of Bryan's reviews will know that this is exactly his sort of personal Hell, and actually made him feel something for once, even if it was panic and terror. The seamless blend of realism and an uncanny appearance in that scene added an extra layer of creepiness to our journey.
We also had another memorable interaction towards the end of the attraction. As we were passing by a staircase nestled beside a set of bookcases, a well coordinated scare unfolded. An animatronic figure descended down the stairs simultaneously as an actor emerged from beneath the stairs. It was a brief but highly effective "Jack and Jill" scare that added an exciting twist to our experience.
Our experience at Hush was enjoyable. However, we couldn't help but think that the impact could have been intensified with the addition of more actors or by injecting more energy and larger scares into their performances. We will mention other sections of this review but the actors worked the best that they could with the conga line but it was hard to get much interaction with the actors. Nevertheless, the actors that we did encounter were varied, ranging from subtle lurking in the shadows to well timed pop scares that had us on edge.
---
Costuming Score: 9.01
Costuming Scores – By Question

Costuming Review:
Each character we encountered wore delightfully distressed costumes, and every actor sported either impressive makeup or high-quality masks, maintaining consistency throughout the experience.
The clown in the outdoor queue area was a visual spectacle, dressed in a mesmerizing black and white ensemble adorned with intricate patterns. Their makeup perfectly complemented their costume, creating a captivating yet unsettling look. The more we observed this character, the more details we uncovered, such as their black and white eyelashes.
The mayor character at the first queue was easily identifiable, thanks to a sash labeling them as the mayor. Their appearance was a reanimated corpse that had been sitting for so long that it had accumulated dust, cobwebs, and the markings of time on its shoulders.
A bellhop ushered us into the hellevator sported an exaggerated clawed arm that added an extra element of fear as they beckoned us forward.
Each costume seamlessly integrated into its respective scene, ensuring there were no "lost monsters" wandering. This attention to detail enhanced our experience.
---
Customer Service Score: 9.75
Customer Service Scores – By Question

Customer Service Review:
From the moment we stepped into the premises of Hush, it was clear that customer service was a top priority. The owner, who happened to notice Bryan's Scare Factor shirt, greeted us with enthusiasm, expressing his appreciation and pride in the high scores they had achieved in the previous year. It was a personal touch that instantly made us feel welcome.
On the downside, the ticket booth lacked clear signage displaying prices and available options, and there was some confusion about where the ticket line began. However, line attendants were there to guide us in the right direction, ensuring we didn't miss out on any of the bars and attractions.
As we ventured further into the haunt, the owner wasn't the only one going the extra mile. Every staff member we encountered was not only friendly but eager to assist us. It was evident that they were not just doing a job; they were passionate about what they were offering.
The website was user-friendly, making it a breeze to find crucial information such as operating hours, ticket details, FAQs, and directions. It is important to note that Hush is handicap accessible, demonstrating their commitment to inclusivity.
Everything here is Bryan-safe, meaning there are no real dangers lurking in the dark that would hurt the confused idiot that he is. Plus, the GPS led us straight to the haunt, though we did notice that parking space was somewhat limited, which might be a minor concern on busier nights.
---
Immersion Score: 7.33
Immersion Scores – By Question

Immersion Review:
In terms of immersion, our experience at Hush left us with mixed feelings. As we made our way from the ticket booth through the metal detectors to enter the haunt, we encountered just one line actor, and there wasn't much happening in the line outside.
The website had advertised four attractions, including the Bourbon Street section with the first bar, which we found a bit misleading. The Bourbon Street area felt more like part of the queue, and everyone either waited in line or visited the bar. The haunt featured a single queue that led us through each attraction and bar sequentially. As we waited in line, we were treated to a burlesque performance by an artist dressed as the Bride of Frankenstein's Monster. Following this act, fire spinners took the stage just in front of the city hall, adding to the pre-haunt entertainment.
The haunt didn't have a story but each section had a consistent theme. There is more information about these sections on the website which helped us tie together scenes. (The mansion went into this ancient rock scape that seemed out of place with the previous scenes, but the lore from the website helped us make sense of it all.) We would have liked to see this story from the website play out more as we traversed through scenes.
Our immersion in the experience was somewhat disrupted by the conga lines. While the actors made valiant efforts to scare groups of 4-6 people forward and ensure that each section experienced the scares, our position in the line meant that we missed out on many of the scares as they were meant to be experienced. Additionally, there were moments when looking up broke the illusion. In some areas, there were open sight lines to the rafters, and it felt like one could easily peek over a wall, which detracted from the overall atmosphere.
---
Special FX Score: 8
Special FX Scores – By Question

Special FX Review:
One of the first things guests experience after their photo op is the hellevator that is intended to bring them down below the glitz and the glam of the New Orleans style hotel on the street level. Hellevators are always fun, but this effect could have been executed a little better. I could see through the top, which killed the illusion. Guests load into one of three from a common lineup area, which does not allow for the standard wall change, as that would spoil the magic for guests in line. Rotating hellevators are another common method, but with multiple so close to each other, the space may not be available. The doors were pretty obviously plywood which is a great building material, but it is completely possible to sell the illusion of real elevator doors without buying the real deal.
The set builds are absolutely gorgeous to look at, and it's always Bryan's favorite thing to see when walking through a haunt. The craftsmanship and hard work that goes into building realistic sets and scenes is absolutely something to appreciate, and it's always a fun time to look for the clever ways the build crew adds in little conveniences for themselves when set pieces will eventually have to move.
The lights and sound also help to build up the atmosphere and really sell the illusion the scenes are painting. Ambient sound plus additional sound effects blend seamlessly with the actors and props to give a great auditory experience. Show lighting overall looked fantastic, but there were a few sections where there was little to no lighting, and an actor popped out at us. This would be alright if they were not adorned in makeup and costume which looked like we were supposed to get a good look at them.
The big animatronic skull is an impressive prop and it definitely stopped us in our tracks to get a good look at it. The sheer size alone is incredible, and it absolutely had Bryan holding up traffic behind him just to ogle at the thing. The living room scene has a great prop which is similar to some others that we have seen over the years. It's like a monster box which is a box that opens and closes and makes a noise like a chain rattling as though there were a monster inside trying to get out. This effect however, was set into the floorboards, like it was a trap door containing the monster. I'm pretty sure this prop can be bought and built into a scene as is, but it bears a striking resemblance to the monster box, which could also achieve this effect.
Outside of the animatronics and beautiful set builds, we didn't really notice much in the way of special effects. A few spots where fog was employed, but nothing too wild. This is fine, as it doesn't feel like the haunt is missing anything, but perhaps using more fog, or projection technology could help in some spots to fill in the void so to speak.
---
Scare Factor Score: 6.93
Scare Factor Scores – By Question

Scare Factor Review:
Actor energy seemed somewhat low, and it's understandable. The nonstop conga lines did them no favors in that department. Watching actors reset became a common theme, and we just got bad timing to see some of the better scares full-on. However, that doesn't mean there weren't some great scares to be had. Near the end of Swampland's Hollow, there is an excellent scare with a distraction and a big scare from an actor. The distraction comes from an animated prop built into the floor, and then the lights go crazy and the actor comes bursting out from absolutely nowhere with a ton of energy. This is the sort of thing we like to see, and we really wish we could have gotten to see more scares of this caliber. The other great scare in our opinion, is the doll scene in the final attraction, which wasn't high energy whatsoever, but it definitely left Bryan scurrying away.
One of the biggest downsides to conga lines in most haunts are the actor resets that almost everyone will inevitably see. This unfortunately happened to us a few times, and while it's unavoidable, it's still not something anyone really wants to see. Aside from the resets, we did notice some really great spots for actors to hide for a scare, that were definitely out of the box, so to speak. The living room scare is a great example of this, as is the bathroom scene that immediately follows it. The actor in the bathroom is hidden behind the wall and has a great spot to startle unsuspecting victims.
Finales were really not that much to talk about. The second attraction has a really great finale with the living room, and the final attraction really builds up to a huge scare, but we just didn't see one that felt like it capped things off. This is something I would really love to see improved upon, as the foundation is there, but really amping up final scares can take a show like this over the top.
---
Entertainment & Value Score: 7.5
E&V Scores – By Question

E&V Review:
First of all, the bar pass add-on is definitely worth the extra $12. This gets you access to three well themed bars, each serving a selection of drinks that are all undoubtedly delicious. Be aware that guests with this add-on will have to choose one drink at each stop, and unless you're as much of a lightweight as Tiphfennie, you will not get drunk. Voodoo Blues is a really fun New Orleans themed bar with large set pieces that look like they're right off Bourbon street, the burlesque dancer on the stage in the main queue area fits in with this theme really well. The fire dancers offer an exciting show to keep guests entertained while they weave through the line and the whole area is just so pretty to look at. Glacier Grotto places guests somewhere in the Himalayan mountains on a search for the yeti. We didn't see any large footprints, so it was probably safe to imbibe. This is also the only bar that didn't really fit in with the attraction themes, and hopefully there is a wintry hellscape attraction next year to match the bar. The third and final bar is called Bolt & Beaker, and it's all Frankenstein themed. This leads nicely into the final attraction with a similar theme, and helps to tie it all together. I would like to note that while the idea of the bars is that they are secret and you must find the keys to enter them, the only key was to spend the extra $12 on the bar creep pass and be 21 years of age or older. I will concede that they are fairly well hidden, though. The exception being the first bar which is in the same area as the regular GA line.
The gift shop offers the standard assortment of shot glasses, t-shirts, hoodies, etc. Hush does do a photo at the very beginning of the haunt and you can buy a printed version of this in the gift shop. You can also buy digital prints if you did not purchase the bar pass.
After exiting the gift shop, we were essentially dropped right back into the parking lot, however there was a food truck on site. A food truck is a good addition for after the haunt, but it alone won't keep guests on site for very long. I think this is by design, as we mentioned that the parking lot felt like it could fill up quickly on a busy night, it's better for business to keep new patrons coming in and spending money.
The overall value of all three attractions is good, but it did feel like a bit much for the nonstop conga lines, and the less than ideal timing of scares that we personally experienced. I think on a slower night, we would see more of the scares as they're intended to be seen, and the value would be really excellent. Other entertainment included with the GA ticket seemed somewhat limited to the entertainers in the Bourbon street area, the photo opportunity, and the gift shop. The food truck is not to be discounted, either, but it did stand on its own as guests were leaving, and I think having a bit more of a gathering place where people can enjoy their snacks would be a nice touch. The additional entertainment could be ramped up a bit more, but there is absolutely a solid foundation in place.
The prices vary between $24 and $33 depending on which day of the week you visit. On a Friday night, we paid $31 each for GA plus another $12 for the bar creep pass. The total time inside the attractions not counting queue or bar time was around 20 minutes, giving us 0.65 minutes per dollar. This calculation on its own is not really a good indicator of value, because a short but expensive haunt could have the best show in the world, but a longer, cheaper show could be just okay overall. I think Hush has found a comfortable middle ground between price, time inside, and the overall quality of the show to make for great value and a great time.
---
View Full Score Sheet
---
Pics We Took From Our Visit:
---
Promo Images:
Click to Enlarge
---
Have you visited this attraction?
---
Past Awards
---
2019 Awards
---
---
Past Awards
---
2019 Awards
---
Join ourspookyadventures!
We visit Halloween haunted attractions year-round! Follow us for haunted house walkthrough videos, behind the scenes footage, and more!